Michael Rubin's Fanatics, JAY-Z, Meek Mill and Lil Baby Officially Acquire Mitchell & Ness
Mitchell & Ness will operate as an individual entity within Fanatics' Commerce division.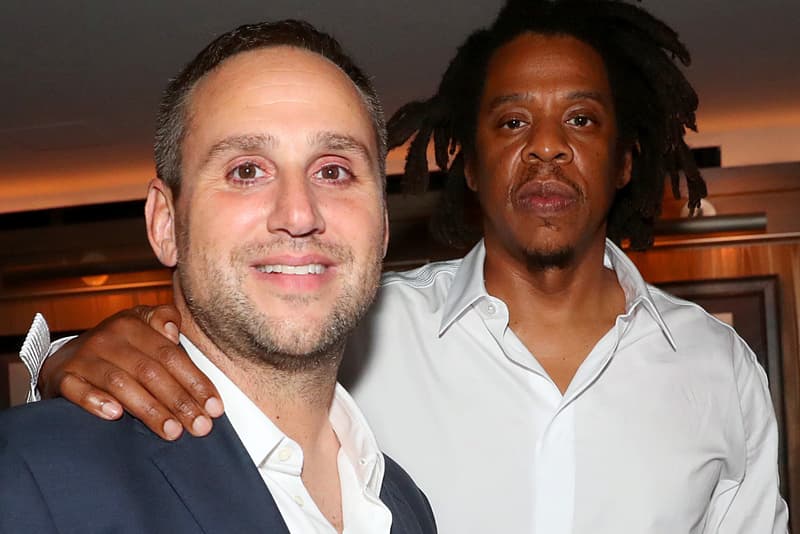 Michael Rubin's Fanatics company, JAY-Z, Meek Mill, Lil Baby and more on Friday officially acquired staple lifestyle brand Mitchell & Ness from previous owner Juggernaut Capital Partners.
Mitchell & Ness, which was founded in 1904, is a leading shopping destination for throwback sports jerseys and various licensed lifestyle and fashion products. The company also has several deals with the NBA, NFL, MLB, MLS and various NCAA schools.
"Fashion is cyclical, but classics are forever," Jay-Z said in a statement. "Mitchell & Ness is a true classic. I was an early adopter of this brand, as well as a part of a departure from athletic wear. I'm proud to play a small role in bringing it back, and in some cases, introducing the authenticity and quality of the Mitchell & Ness brand to a new generation."
"Mitchell & Ness is an iconic brand and pioneer within our industry," Rubin added. "I'm incredibly excited for Fanatics to partner with this incredible group of innovative owners to build upon the company's already strong business that has kept the brand culturally relevant for more than 100 years. Growing up as a kid in Philadelphia, we looked at Mitchell & Ness as a badge of pride, and I truly believe this legendary brand has no limit."
The deal is intended to enhance the licensed lifestyle and sports products industry by combining Mitchell & Ness' established business model with Fanatics' modern platform. Mitchell & Ness will continue to exist as an individual entity within Fanatics' Commerce division.
Current Mitchell & Ness CEO Kevin Wulff will remain in the same position and report to the president of Fanatics, Joe Bozich, as part of the new deal. All current Mitchell & Ness employees will also become Fanatics employees.
Elsewhere, Super Bowl LVI was officially the most-watched Super Bowl in five years.