Sculptor Kristen Visbal Wants To Free NYC's "Fearless Girl" Statue With the Help of NFTs
The artist spoke to HYPEBEAST about the iconic figure and the fight to keep its message alive.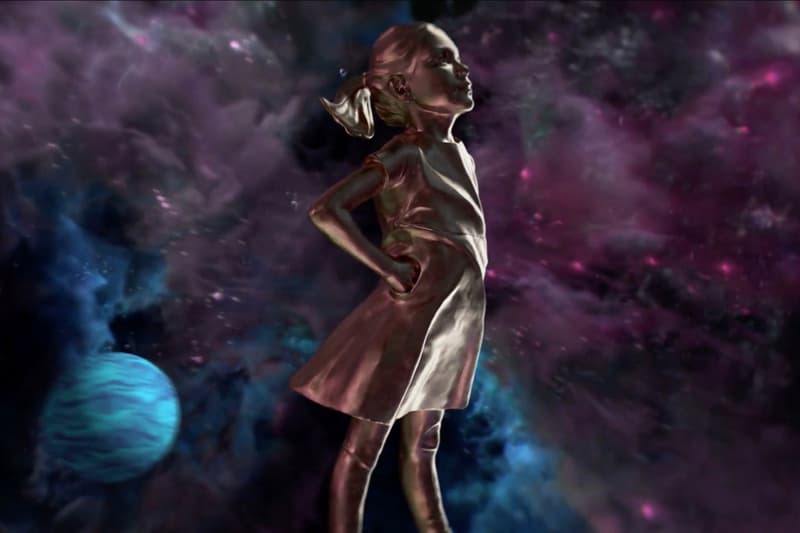 1 of 4
2 of 4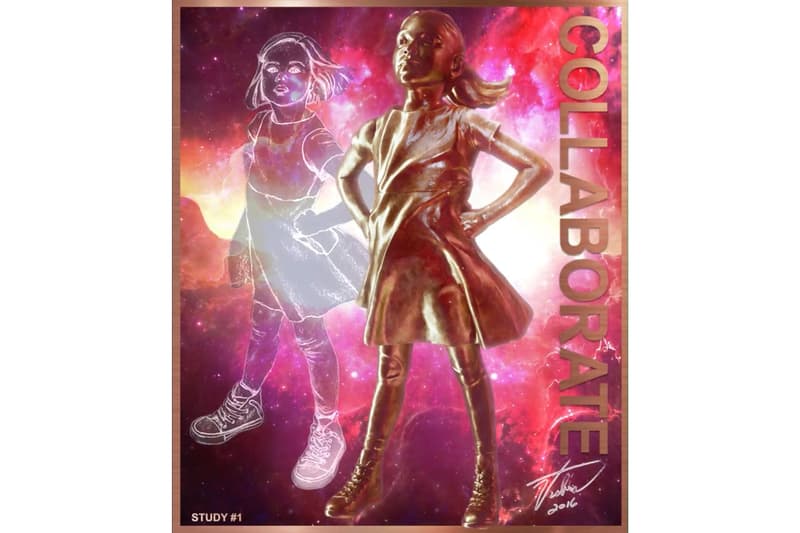 3 of 4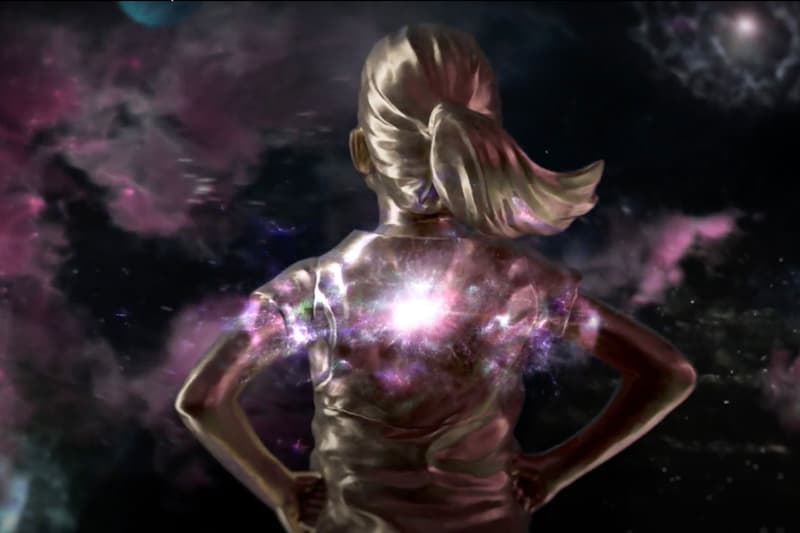 4 of 4
New York City's "Fearless Girl" statue has become a symbol of strength in the face of adversity. For sculptor Kristen Visbal, the artwork's meaning has special significance in her own life, as she's currently embroiled in a legal battle over the rights to the now-iconic figure.
The four-foot bronze statue was commissioned by State Street Global Advisors (SSGA), an asset management company, in March 2017 in celebration of International Women's Day. At the time, the piece's defiant placement in front of the Financial District's "Charging Bull" statue served as a powerful commentary on gender diversity and resilience, which earned it widespread acclaim.
While it was originally supposed to stay up for only a week, its presence in the city was extended for 30 days and then for another year. In 2018, it was relocated to the front of the New York Stock Exchange, where it stands today, though the permit that allows it to be placed on city-owned property has since expired and the sculpture's future remains uncertain.
"Right now 'Fearless Girl' is in place, by grace, because she doesn't have a permit," Visbal told HYPEBEAST.
Who truly owns "Fearless Girl?" It's complicated. Visbal and SSGA previously signed an agreement outlining each of their rights to the statue, with both parties committing to using the work to uphold a set of "Gender Diversity Goals," according to court documents. In addition, Visbal is allowed to sell some copies of the statue and has since sold both full-size and miniature replicas of "Fearless Girl" to buyers around the world.
In 2019, SSGA filed a lawsuit against Visbal alleging that her replica sales were not authorized by the company and that it violated their agreement. Visbal told HYPEBEAST that she has since spent millions in legal limbo over rights to the statue and its future plans.
"I created the work with no profit, and all of that doesn't matter," she said. "What matters is what 'Fearless Girl' has come to stand for: equality, leadership, diversity, collaboration, education, equal pay and empowerment."
Over the past several months, Visbal has been trying to figure out how to recoup some of her financial losses while fighting to assert her right to use the work on behalf of the public. Enter NFTs — which Visbal explained would help her raise money toward her legal fees while also opening up a new stream for her to have creative freedom over her art.
"This is so exciting for me as a creative person to be creating in a different arena," she said. "And there's not a lot of women currently working on the blockchain." Visbal added that she hasn't been able to make any art over the last few because she has been "either answering inquiries or working on a lawsuit that's just draining time and energy."
For the NFT project, Visbal created storyboards based on her stated "Fearless Girl" values and worked with digital artists to display the figure in animated trading card format alongside short videos, depending on tier. The release, titled "Superstar Drop: Free Fearless Girl," depicts the young figure as a "universal being who evolves from celestial matter."
I don't really see her as a traditional piece of art because she's got a movement behind her.
There are three tiers of ownership tied to the NFT: Tier One, which includes a one-of-a-kind combination of an NFT video paired with a full-size physical statue of "Fearless Girl"; Tier Two, which offers 105 NFTs that combine a video showing a fiery "Fearless Girl" originating from a comet paired with a physical bronze miniature; and Tier Three, which presents seven limited-edition NFT trading cards with various views of Fearless Girl highlighted over a moving background of nebulae. Those who collect five NFT trading cards will be presented with a physical "Fearless Girl" photo signed by Visbal and those who collect all seven cards will be entered into a drawing for the Tier One video NFT.  
"Now that she's entering the virtual world, women across the country and around the world can carry their own 'Fearless Girl' with them each day," Visbal said. "This is really a nice opportunity for a savvy art collector to own 'Fearless Girl' privately."
The NFT drops on March 8 — International Women's Day — and fans can stay up to date through the artist's website. Proceeds from the NFT sale will support Visbal's efforts to "free 'Fearless Girl' from the physical world" and realign the artist to her creation.
Some good news: Visbal says she has offered to donate an artist's proof casting (the first casting to come out of an artist's mold) to the city's Public Design Commission so they can make a permanent rendering of "Fearless Girl."
"For me to give the artist proof casting, it would help to realign me with the figure," she said, explaining that she hoped to retain some oversight over how the artwork would be used and to ensure it continued to stand for the ideals that she imbued into the piece.
"My legal fight is not only to defend my rights in my artwork … but also to free 'Fearless Girl' for the people."