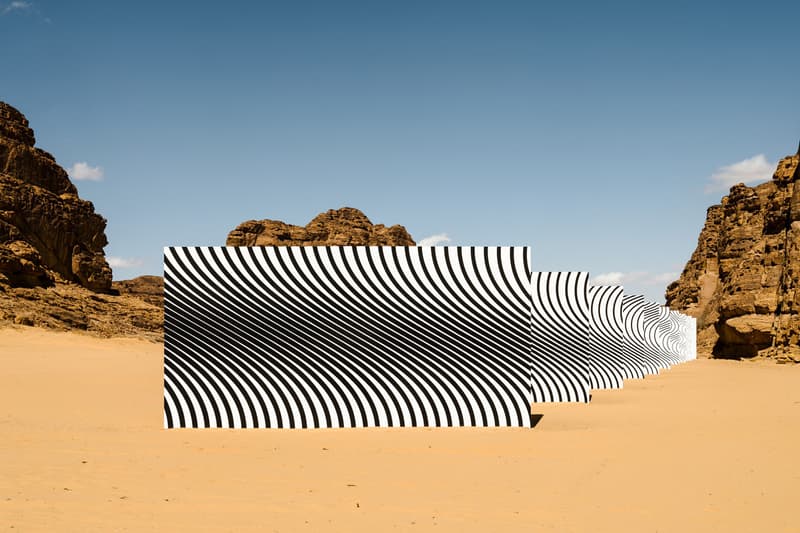 1 of 15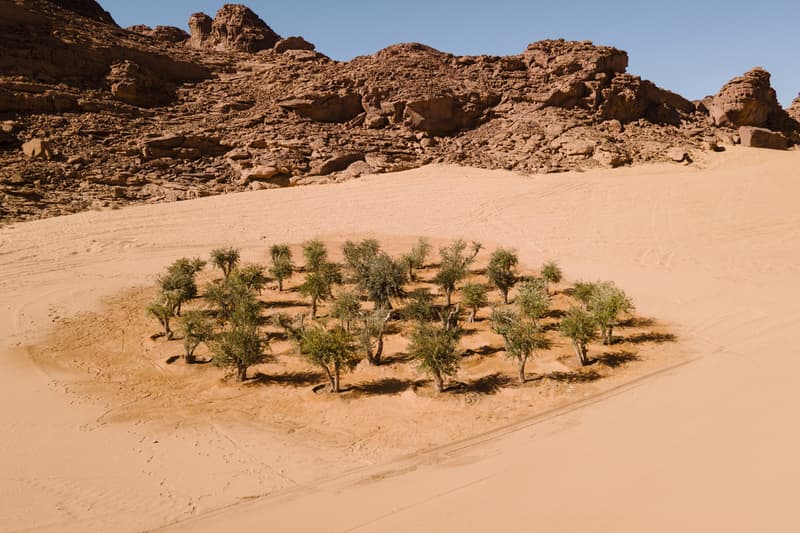 2 of 15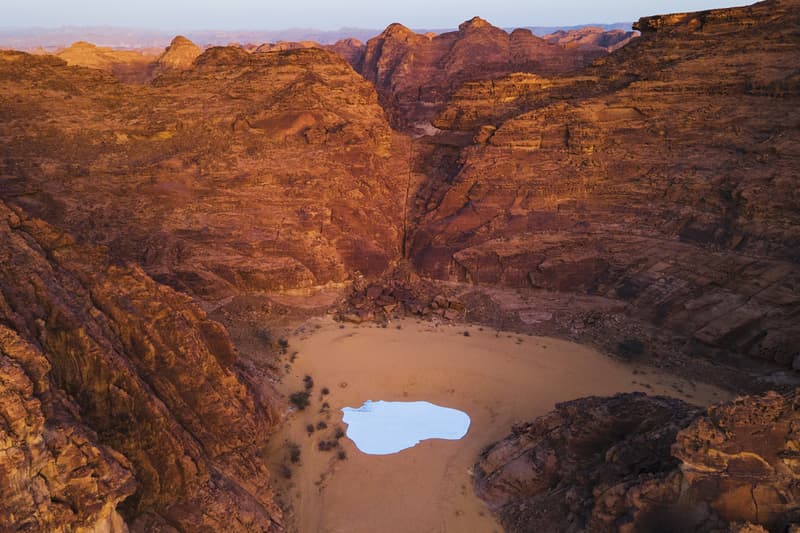 3 of 15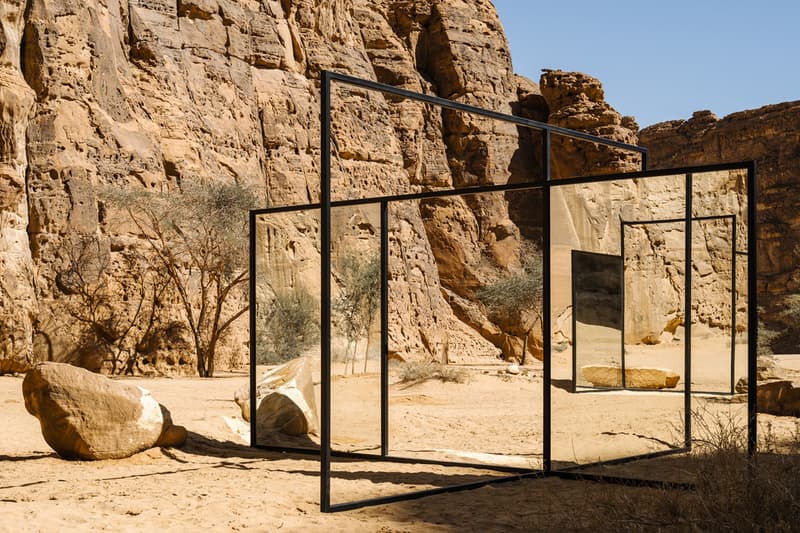 4 of 15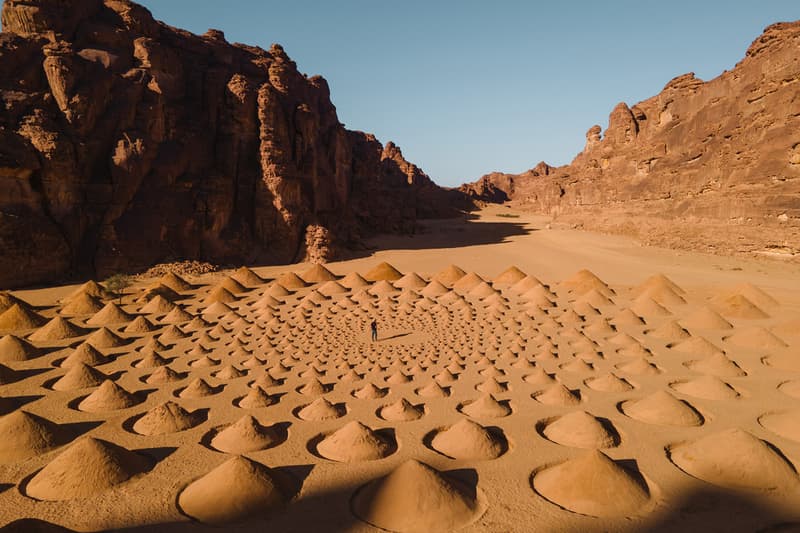 5 of 15
6 of 15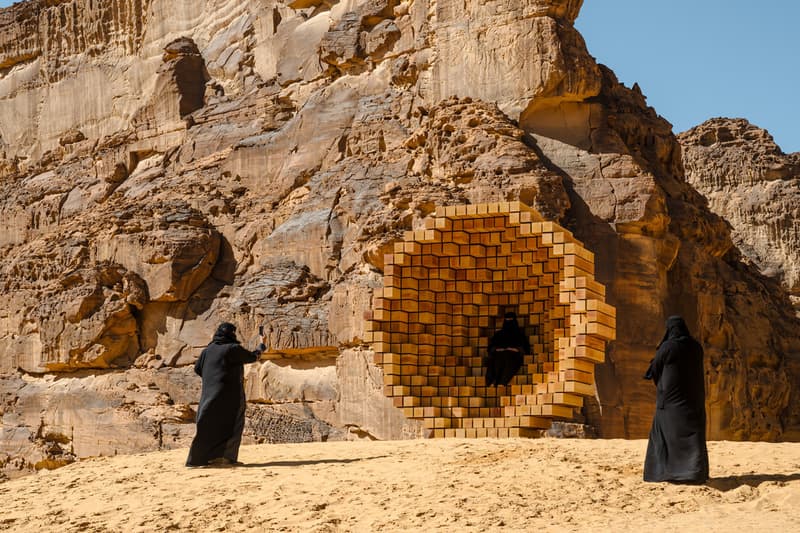 7 of 15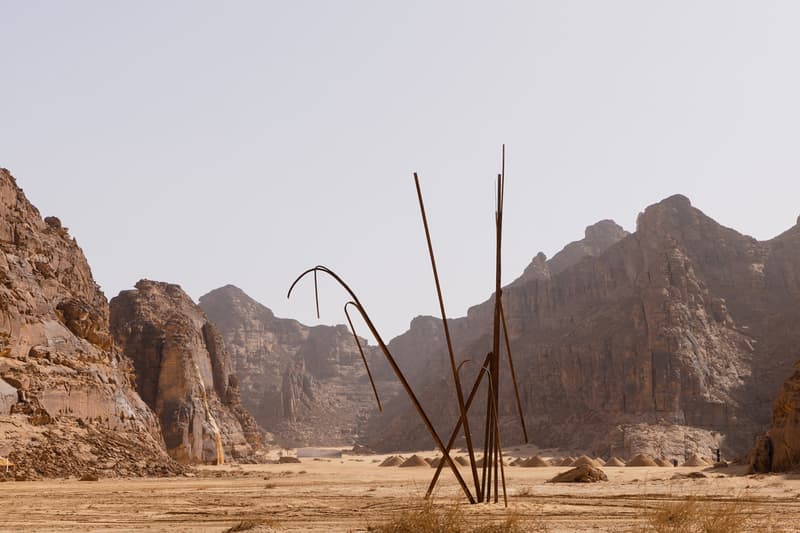 8 of 15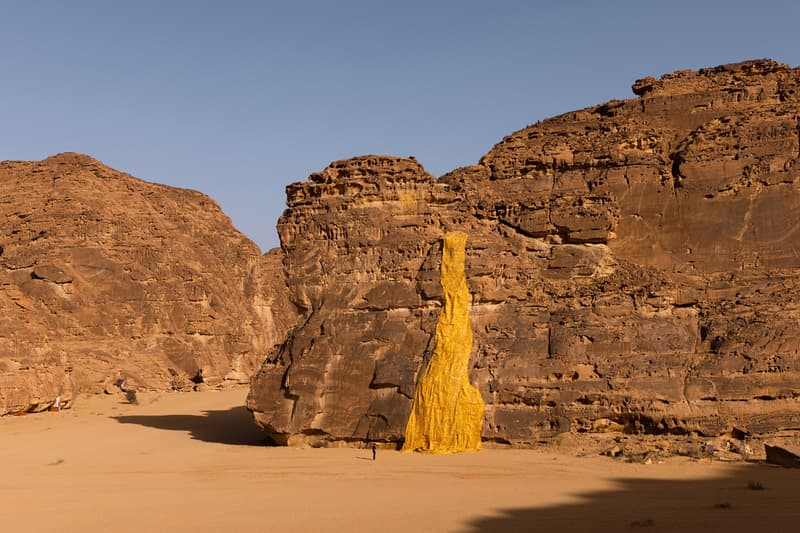 9 of 15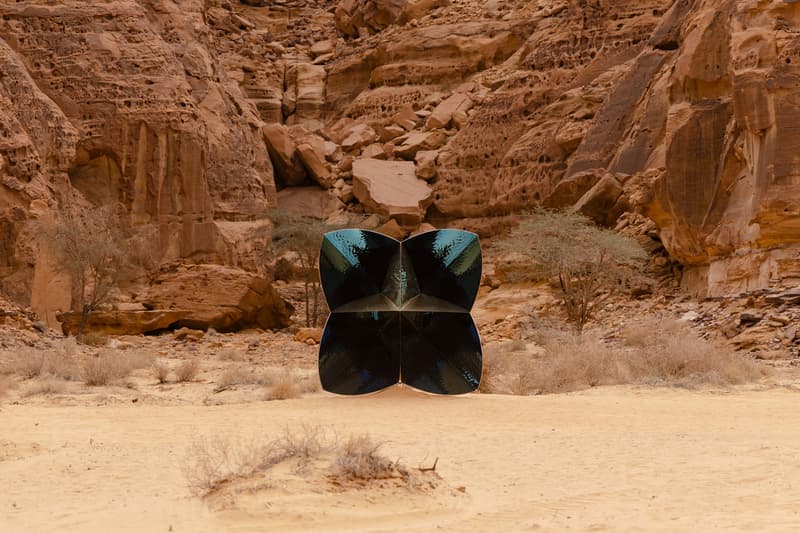 10 of 15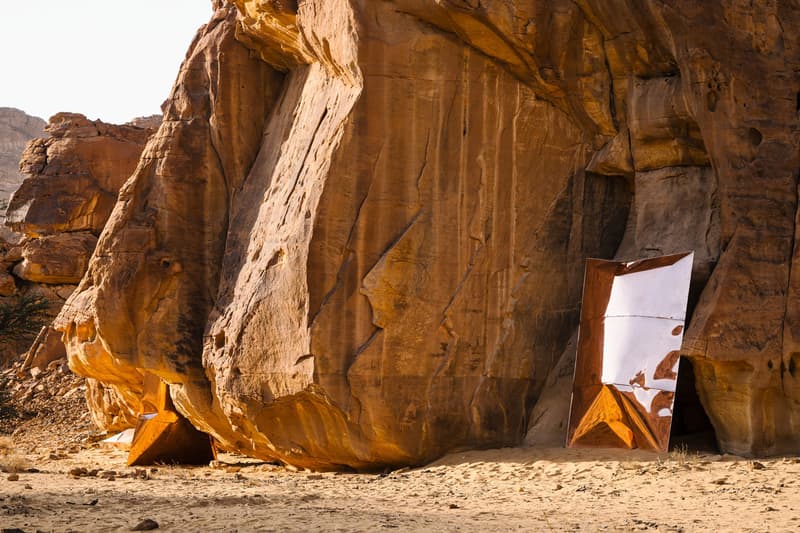 11 of 15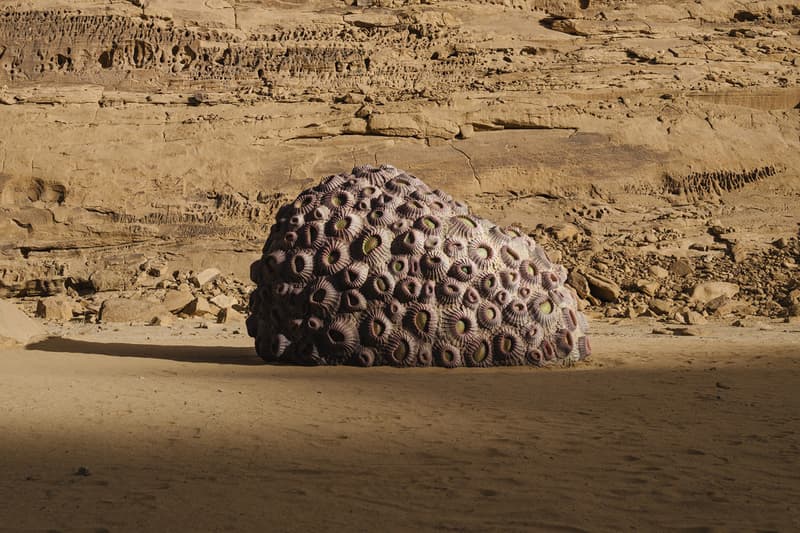 12 of 15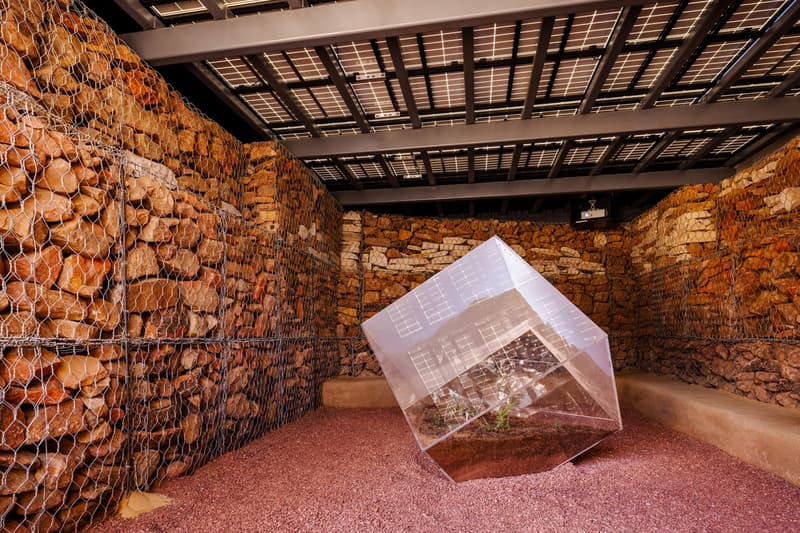 13 of 15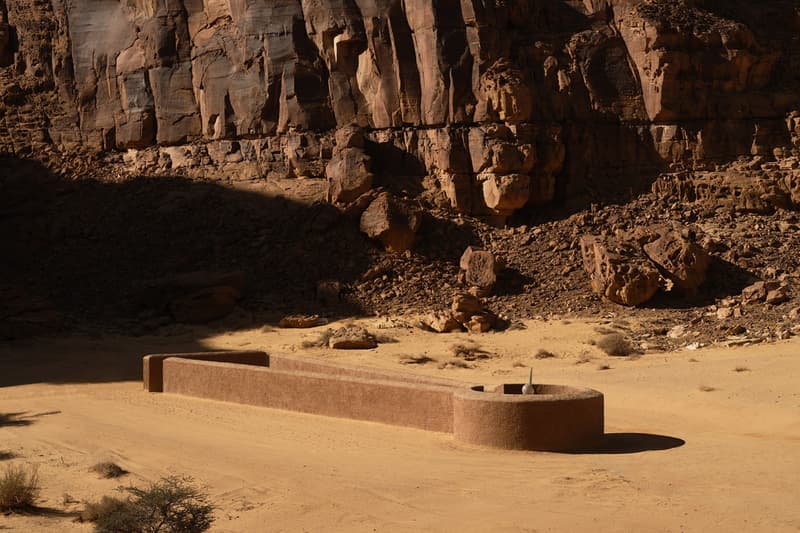 14 of 15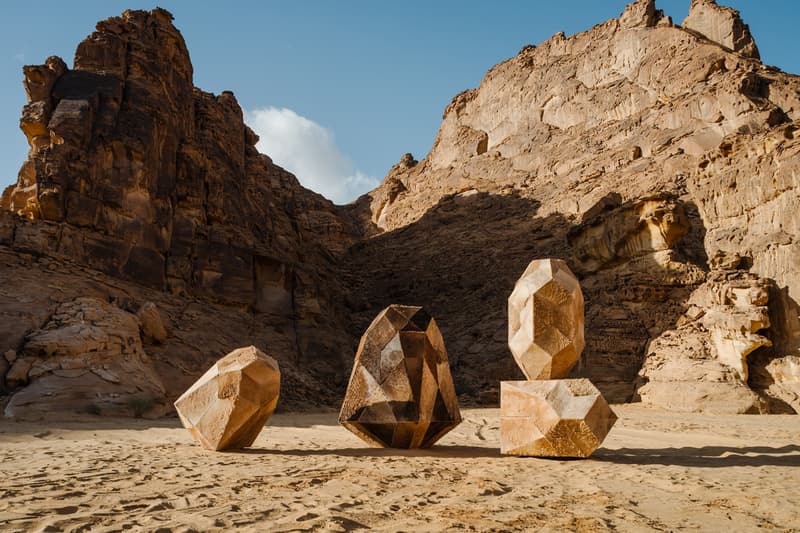 15 of 15
Desert X AlUla Is a Mythic Art Experience Like No Other
Located in an ancient Saudi city, the installations will be on view until March 30, 2022.
---
Peruse the vast Saudi Desert and you might stumble on an enchanting desert oasis filled with otherworldly artistic installations. Held annually at AlUla (Al-'Ula) — a city of the Medina Region in north-western Saudi Arabia, the popular Desert X Biennial brings together a cast of international artists who descend and reinterpret the ancient desert terrain.
Curated by Reem Fadda, Raneem Farsi and Neville Wakefield and produced by The Desert Biennial, the 2022 edition brings 15 artists who have created work centered around the theme of Sarab — exploring ideas of mirage and oasis — both intrinsic to desert history and culture that has taken on complex worldwide significance over time. "The desert concepts of mirage and oasis have long been tied to ideas of survival, perseverance, desire and wealth," said Fadda, adding that "the oasis pertains to ideas of finding prosperity or heaven, while the mirage is a universal symbol of the mysteries of imagination and reality."
As COVID forced closure last year, Desert X is going on its second iteration in and is a truly enthralling experience for those able to attend. If you are unable to go, the organization is also showcasing a virtual tour that offers a look at the history of the ancient desert region, from prehistory to the present day. Desert X AlUla opens to the public tomorrow, February 11 until March 30, 2022.
Elsewhere, Ryan Schneider released a mythic sculpture with Case Studyo.
Exhibiting Artists:
Shadia Alem
Serge Attukwei Clottey
Shezad Dawood
Stephanie Deumer
Zeinab AlHashemi
Shaikha AlMazrou
Khalil Rabah
Ayman Zedani
Dana Awartani
Claudia Comte
Jim Denevan
Sultan bin Fahad
Alicja Kwade
Abdullah AlOthman
Monika Sosnowska