PlayStation Breaks Down 'The Witcher 3: Wild Hunt' Next Gen Updates
Explaining both the Performance and Ray Tracing modes.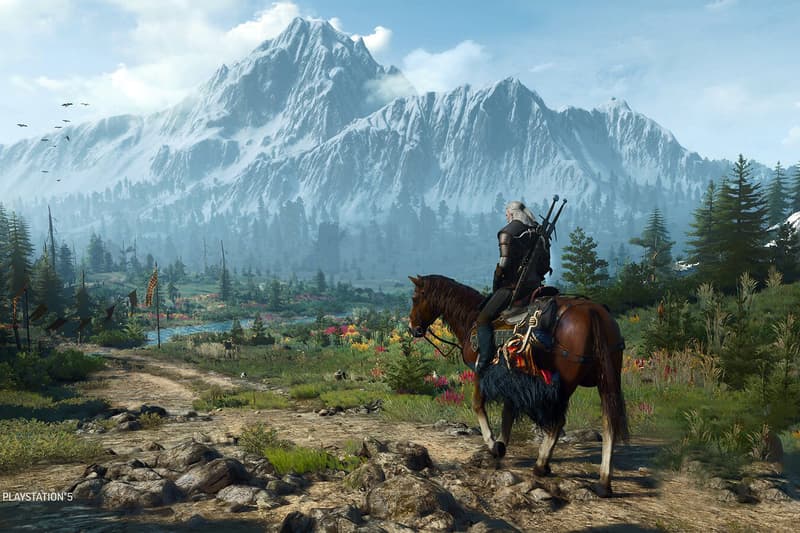 With The Witcher 3: Wild Hunt next-gen update set for a December 14 release on the Sony PlayStation 5, many are wondering if they should bother with the replay and what the update adds to one of the "greatest video games ever made."
First up, the update makes use of the DualSense Controller's capabilities for a more immersive experience. "The developers approached this task in a way that would give the player a visceral connection to not only Geralt but also throughout the wider Witcher world using the fantastic DualSense 5 technology," comments Engineering Director for Management and Audio, Colin Walder. "Feeling every swing and strike, every casted Sign, and the earth under your boots is a real joy, and coupling this with new immersive 3D Audio creates those added layers of immersion in ways we were never able to integrate before."
Graphics also receive a next-gen bump with new Performance and Ray Tracing modes. Performance Mode prioritizes frame rate at 60FPS, while Ray Tracing aims for 30FPS and includes Ray Traced Global Illumination, enabling more realistic lighting, as well as Ray Traced Ambient Occlusion, enabling more accurate and effective surface lighting. On top of the technical updates, fans can find new outfits, armor sets, and swords while completing a new "In the Eternal Fire's Shadow" quest.
For those that have forgotten how to play, fear not as PlayStation Game Help is made available to give existing players all the tips they need to master the White Wolf once again. Head over to PlayStation Blog to learn more.
MOTHER OF SUNSETS!

The Witcher 3 Next Gen Upgrade Raytracing Max Settings on PC.

This game is NUTS! pic.twitter.com/WaJ7hYhiXe

— H o l l o w (@HollowPoiint) December 14, 2022
E agora Miazaque? #TheWitcher3NextGen pic.twitter.com/mN1fcuPliC

— DIGO | a.k.a Geralt Of Rivia™ (@GeraltPS) December 13, 2022
In other gaming news, Call of Duty adds seasonal Rocket League inspired game mode.