SZA Hints at Taking an Extended Break From Music Following Release of 'SOS'
"I'm gonna disappear."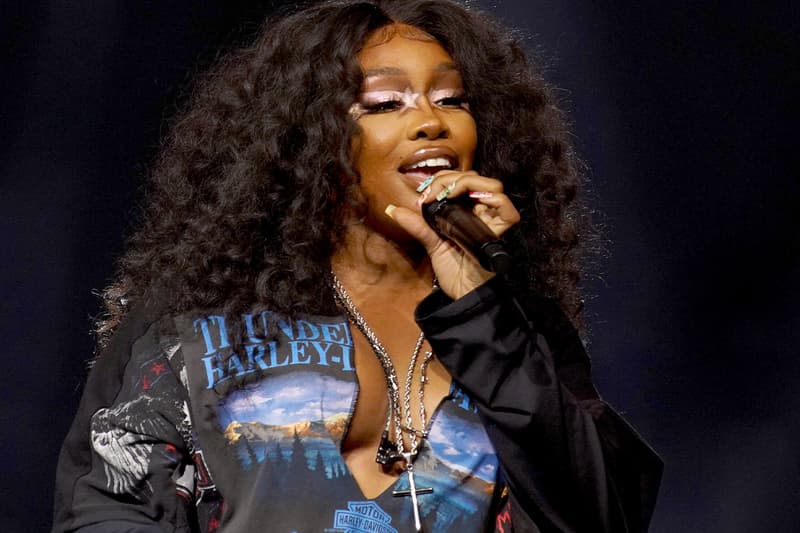 Following the release of her second studio album SOS just last week, SZA is already hinting at taking an extended break from music.
In a recent cover story from Consequence, the singer-songwriter suggests that fans might have to wait just as long for a follow-up to SOS like they i after CTRL released in 2017. In the interview, SZA says,
"I'm gonna disappear, definitely, for as long as I can.

We kinda knocked it out. I need to shoot as many videos as I can, so I can disappear for longer."
After SOS released, an old quote from 2020 of SZA saying that the follow-up album to CTRL will be her final album, has resurfaced and gone viral once again. While SZA has not provided a timeline has to how long she will "disappear," she has given fans plenty to enjoy with SOS, a 68 minute long album featuring 23 tracks.
Elsewhere in the interview, SZA talks about how she does not feel particularly comfortable being pigeon holed and labeled as just an R&B artist. She explains, "I'm so tired of being pegged as [an] R&B artist. I feel like that's super disrespectful, because people are just like, 'Oh, 'cause you're Black, this is what you have to be' – like, put in a box. And I hate that. With songs on this album, it's supposed to help round out the picture and the story." She calls the tag as "lazy," and reiterates that she simply loves to make "Black music, period." She adds, "Something that is just full of energy. Black music doesn't have to just be R&B. We started rock 'n' roll. Why can't we just be expansive and not reductive?"
In other music news, Janet Jackson has announced her 2023 Together Again Tour.