Snoop Dogg Launches Death Row Cannabis
Coming January 2023.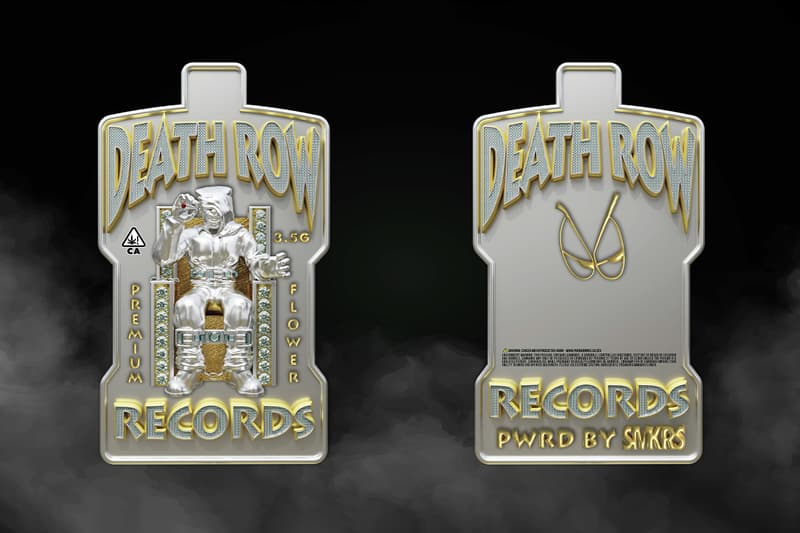 Less than a year after acquiring Death Row Records from MNRK Music Group, Snoop Dogg now expands on the cultural platform covering music, fashion, and entertainment to include cannabis. Announced via a teaser video on Thursday is the launch of Death Row Cannabis, displaying an animation of graffiti artist Eric Haze's iconic Death Row logo alongside the reveal of upcoming branded pre-roll tubes. The preview was created by artist Mylarmen with the soundtrack by Kevin Gilliam.
"Promising to return Death Row to its former glory, all elements of the former label are being refitted for today's audience and their evolving tastes," Death Row Cannabis writes in a press release.
The first drop will include limited-edition metallic bags featuring a revised Death Row logo with the prisoner pictured with one hand broken free "smoking a fat doobie." Aside from Snoop Dogg, other prominent figures involved with the brand include West Coast legacy cultivator AK, who's behind SMKRS and the VP of Cultivation for TRP LLC, who owns a majority of the Cookies stores across the nation.
Death Row Cannabis is set to launch in January next year. Cookies California stores are set to carry the brand first before it expands to other locations and states.
View this post on Instagram
Elsewhere, a rumored short list for Coachella 2023 headliners surfaces.