NM3 Creates Fluro Furniture for a "Lynchian" Space
Bright oranges stand out against dark marbles.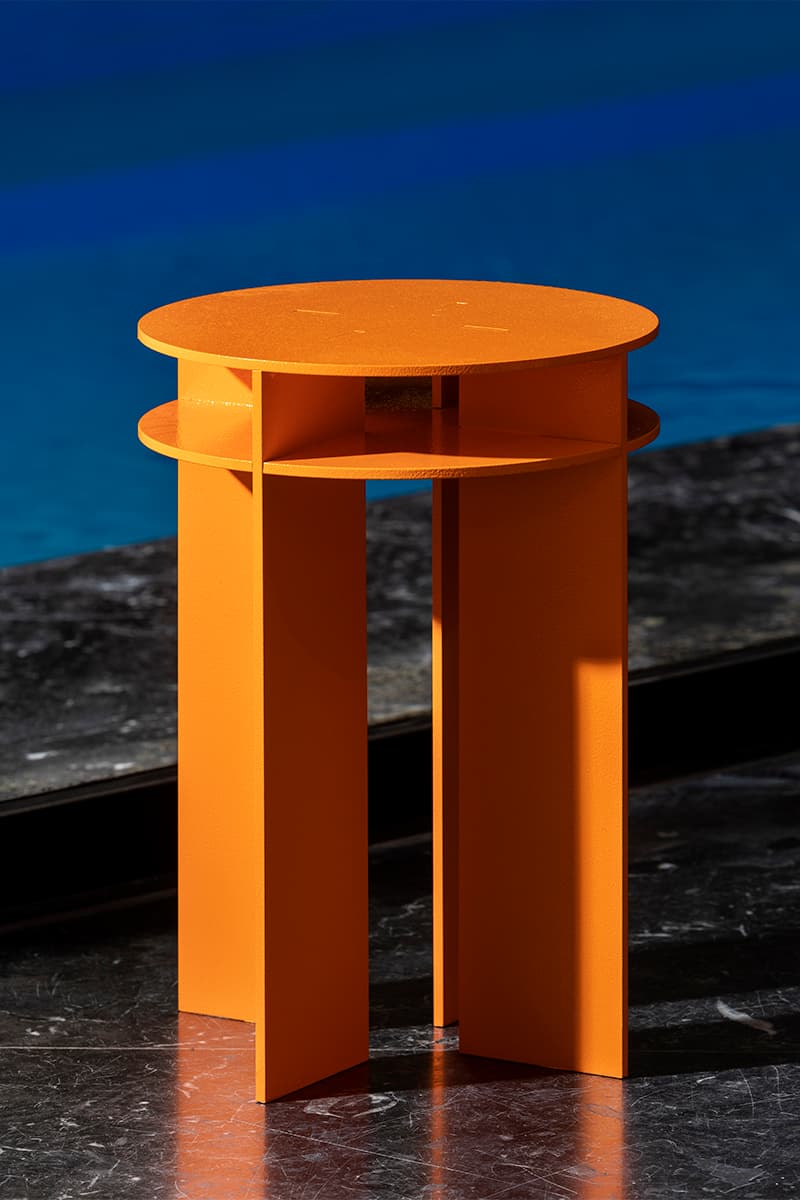 1 of 5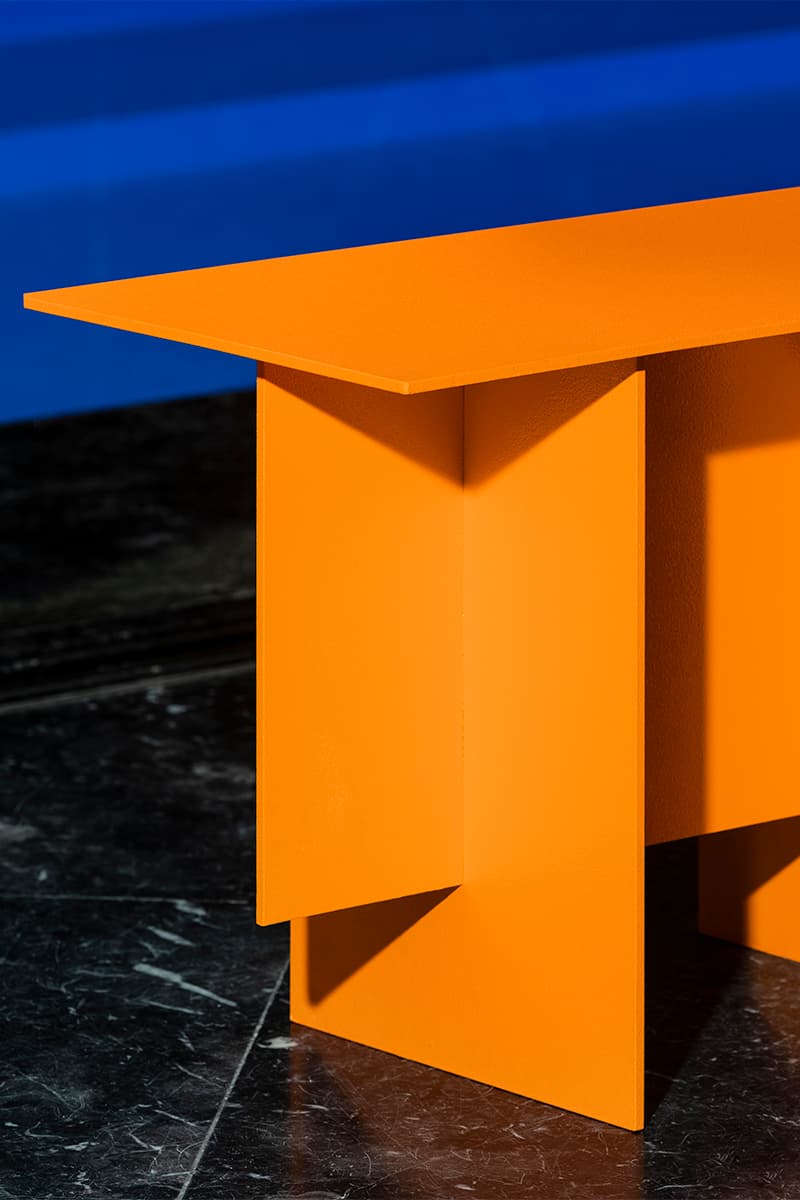 2 of 5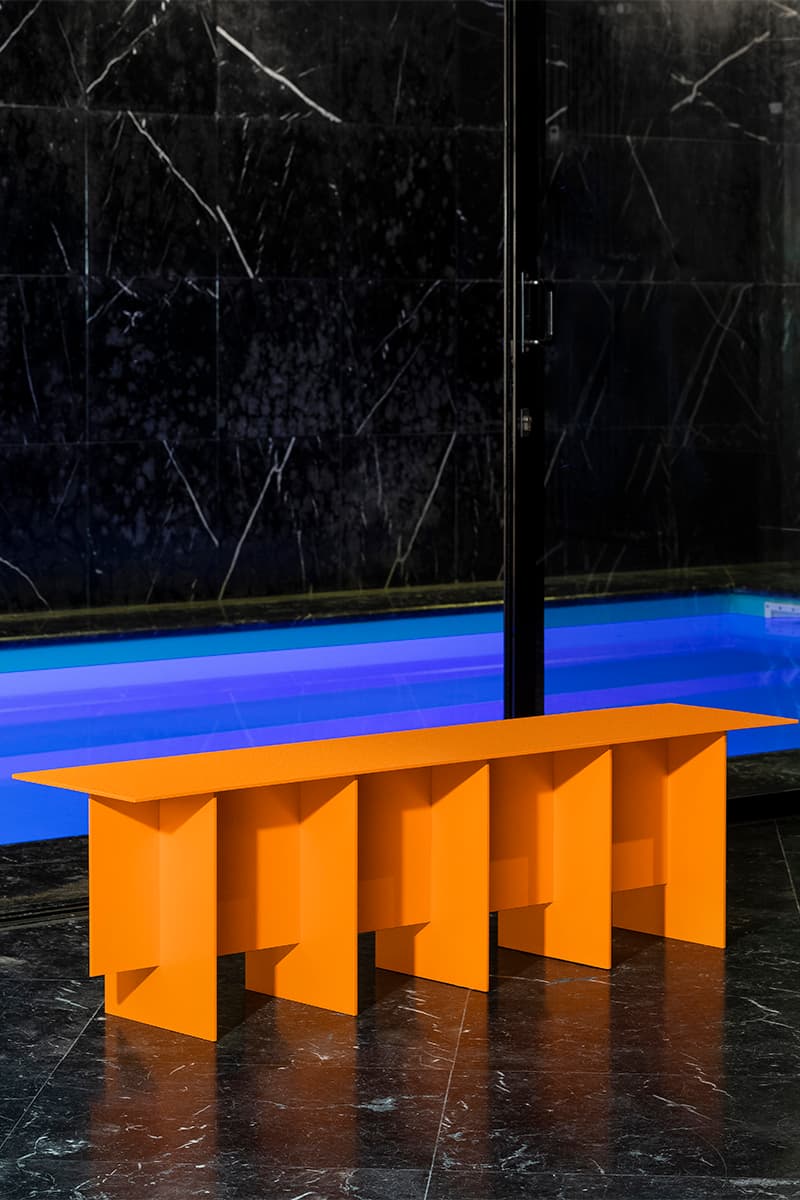 3 of 5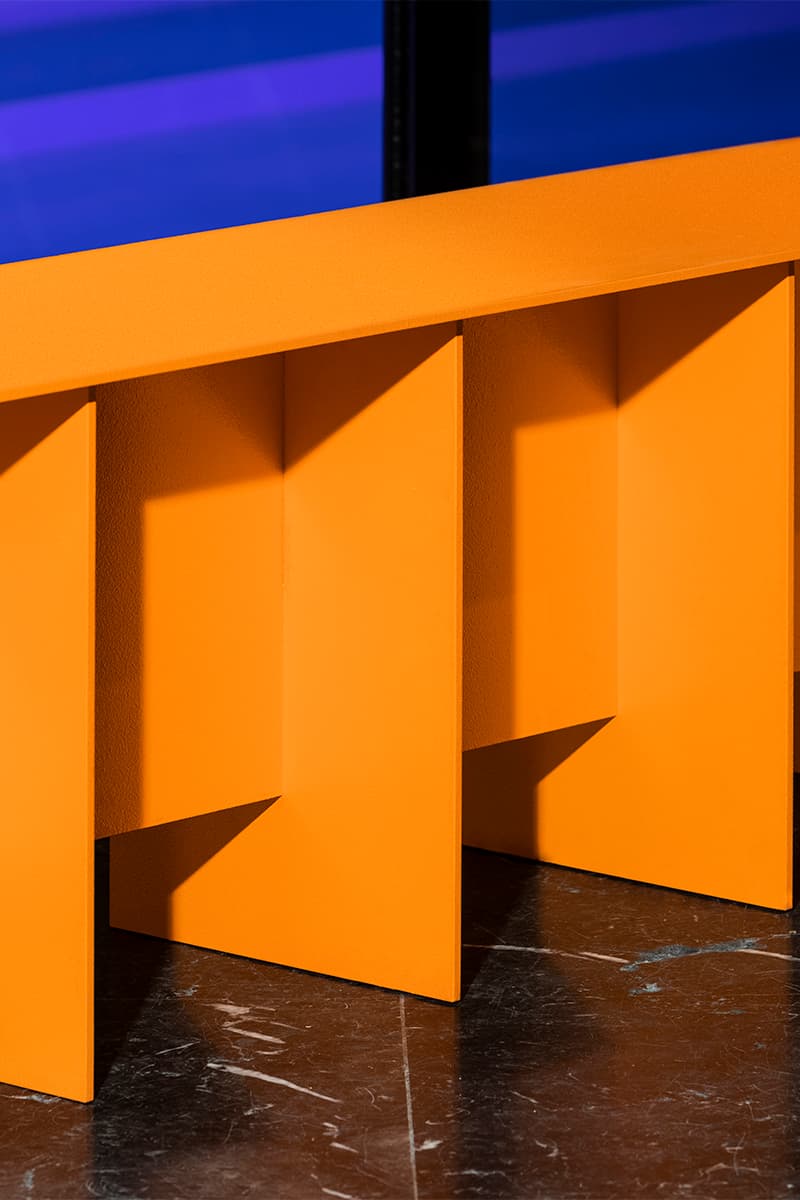 4 of 5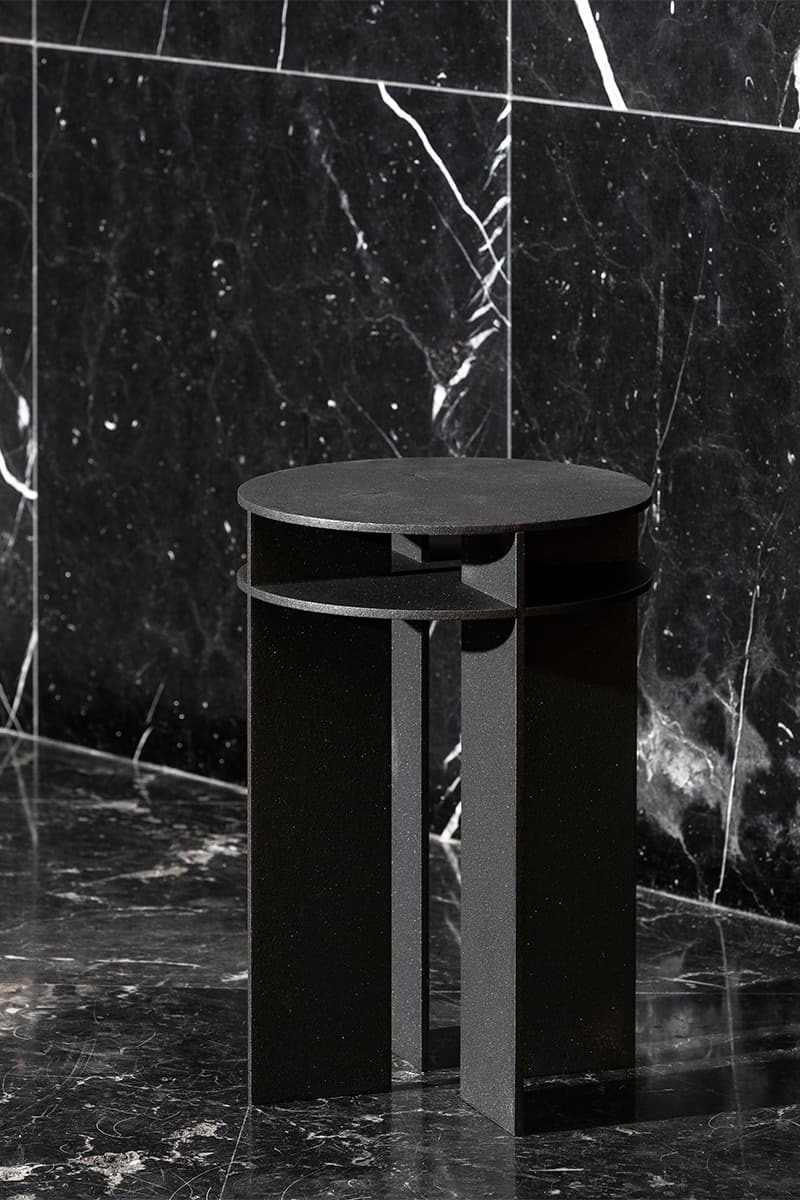 5 of 5
A dark interior has inspired the contrasting black and orange color palette of NM3's latest furniture collection. Created for the spaces of the magazine Flash Art, the collection is made up of benches, counters and stools. Each has been formed from metal and marble and features a clean but bold silhouette.
The Milan design collective, which teamed up with Bloc Studios earlier this year, wanted the pieces to stand out amongst the dark interiors of Flash Art's space – which the designers describe as having "Lynchian vibes", while also paying homage to Lynch's late collaborator Angelo Badalementi, who died earlier this month at the age of 85.
Creating each piece saw the studio use a combination of cutting and folding, with pieces of raw metal slotted into one another. On the darker side of the space are pieces powder coated in matte orange and black paints, while a large raw steel counter – also powder coated in matte black paint – is used as a divider. In the lighter space are three trolleys of varying heights, which see stainless steel combined with different marbles – bearing a similar resemblance to the collection earlier this year. "NM3 is product design, Flash Art is art," the designers add. "Thus begins a common path of visions and exchanges that investigate contemporaneity by refractions and possibilities."
The pieces will be on show at Flash Art until February 11, 2023, and the Aluminum bench and stools in orange – which have been designed as a capsule collection for "Flash Art objects – can be purchased upon request. Take a look at the collection above, and for more design news, take a look at the latest release from the founder of Afield Out, who has forayed into the realm of clockmaking with his latest project, Clockwerk.