Kammui is Your Guide to Experience the Great Outdoors of Japan
Your ticket to exploring the beautiful nature of the nation.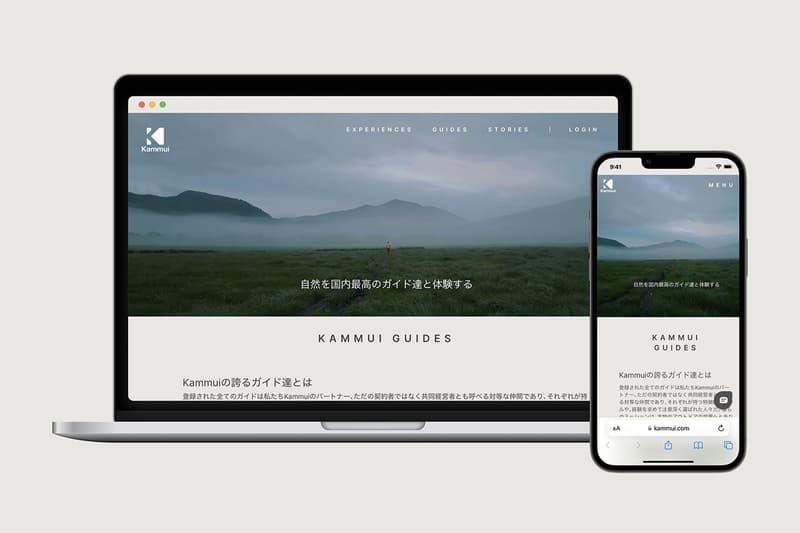 1 of 5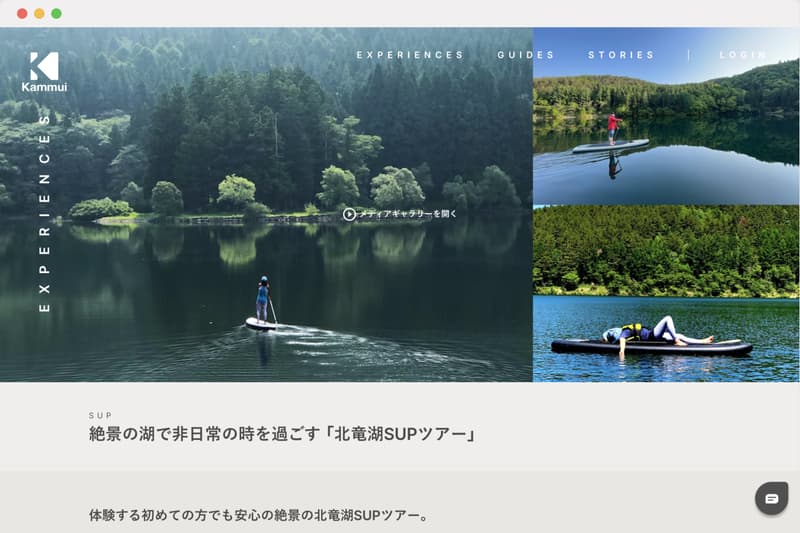 2 of 5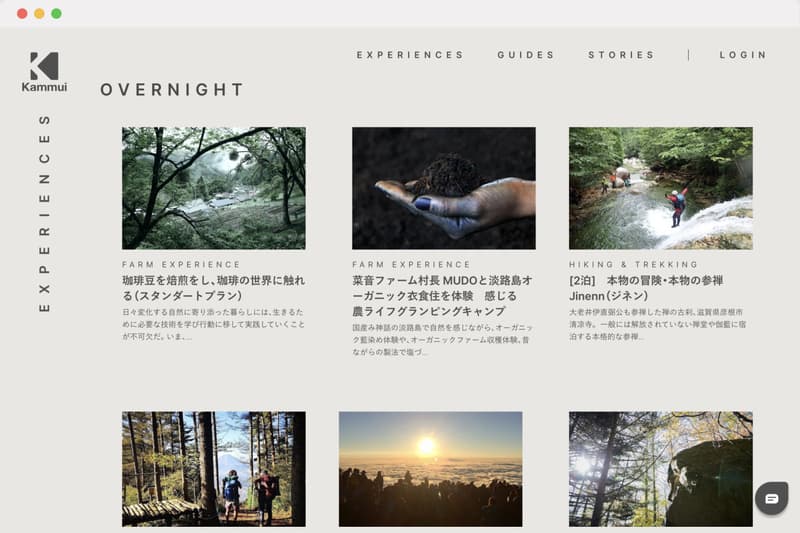 3 of 5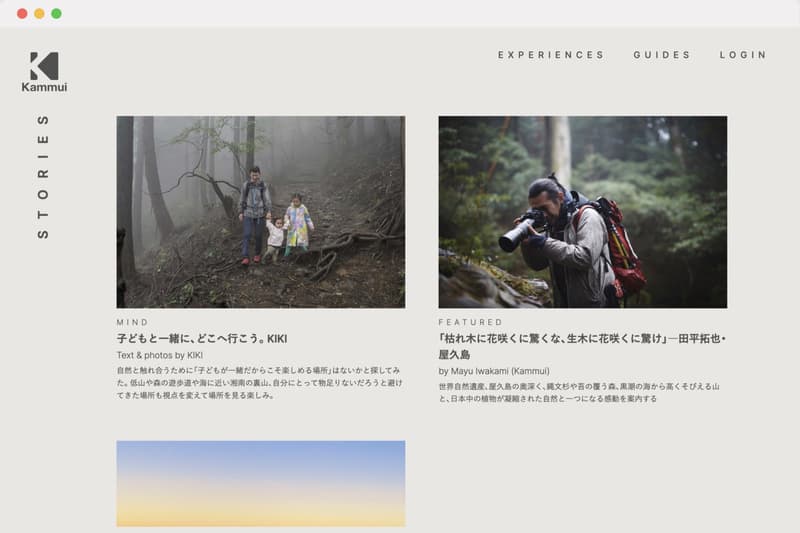 4 of 5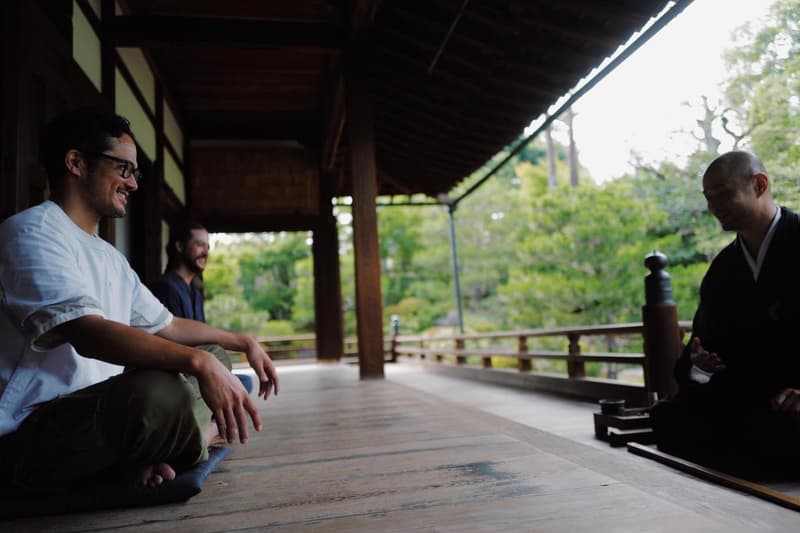 5 of 5
Founded by Maximilian Mackee, also known as DJ Maxxrelax, a member of Kunichi Nomura's crew MILD BUNCH, Kammui is an emerging guide for outdoor experiences in Japan. Inspired by his love of backcountry snowboarding and other various outdoor activities, Mackee started the experience-based service for advanced and beginners to take in the nature of Japan.
Through partnerships with guides, instructors, and tour operators, Kammui utilizes sophisticated visual design and media content to create a simplified outlook to help users immerse themselves in nature and the outdoors. The guides come from Kammui's partners that have been carefully selected to share their unique skills and experience to help inspire users to get out to the great outdoors.
Premium nature experiences range from yoga, meditation, farm experience, fishing, surfing, diving, mountain biking, rock climbing, kayaking, canoeing, hiking, trekking, and more. Experience also includes accommodation to help make planning as simple as possible.
It is interesting to note, Kammui's board of advisory features the likes of Hiroshi Fujiwara​, retired soccer star Keisuke Honda, influential Japanese economic advisor and commentator Jesper Koll, and Ian Spalter, former Head of Design at Instagram and now Head of Metaverse design for Meta.
"People, regardless of age, can maintain a healthy and prosperous life by having new experiences. We will organize the experience by providing 'Kammui' services so that you can easily experience the world of Kammui Styles. Styles include 'Mindfulness,' 'Plants and Wildlife,' 'Family Friendly,' and 'Challenging.' It consists of six categories, 'local food' and 'overnight', so you can find exactly the experience you're looking for," said Maximilian Mackee
Head over to Kammui's official website to learn more and check out some of the Best Winter Experiences in Japan.
In case you missed it, the "Where's Messi?" fan is now an Argentina supporter.