Hypebeast and Roger Dubuis Debut Hyper-Expressive Excalibur Hypebeast Monobalancier
A new way to experience Hyper Horology.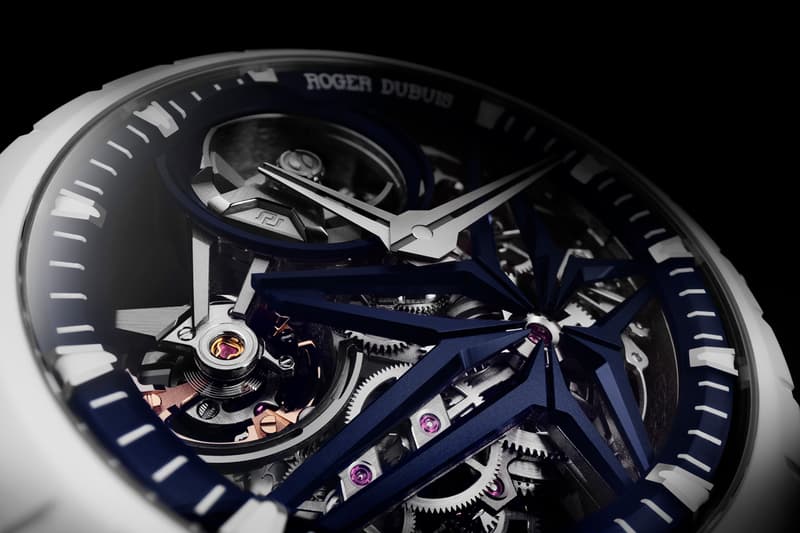 1 of 6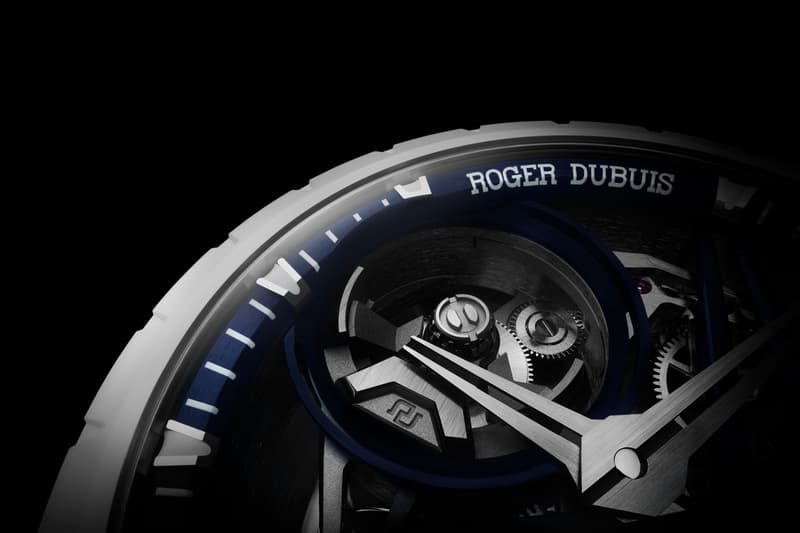 2 of 6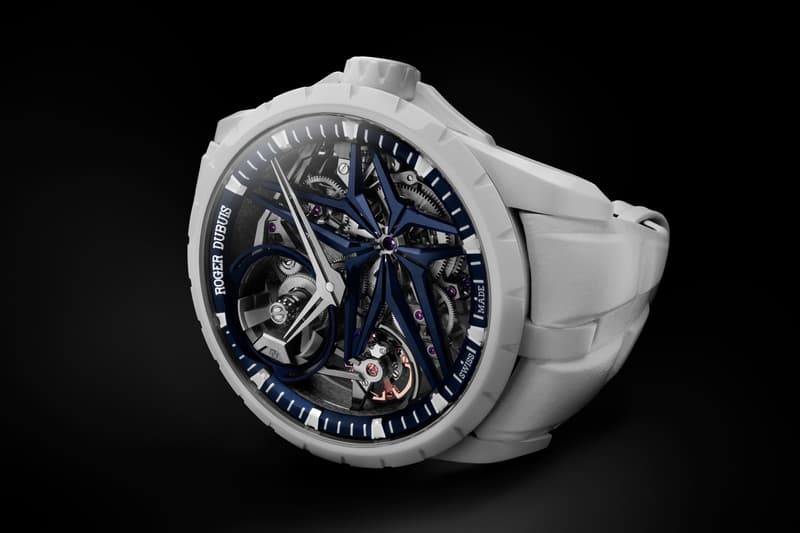 3 of 6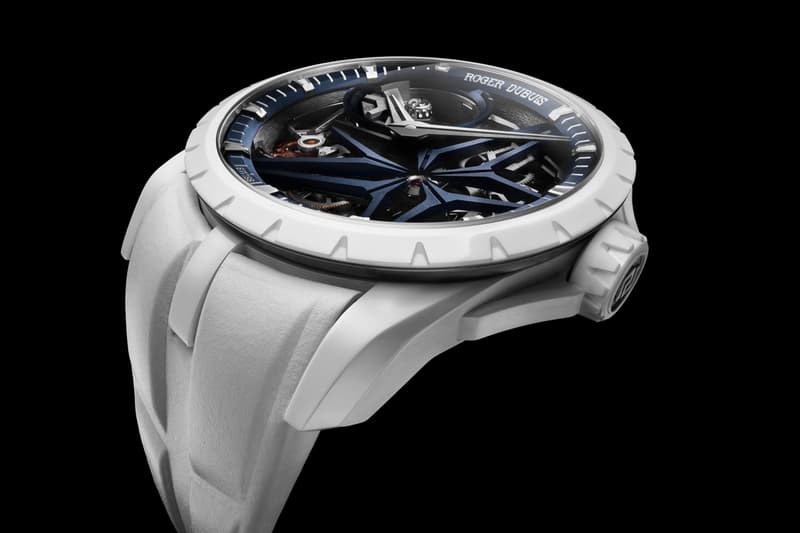 4 of 6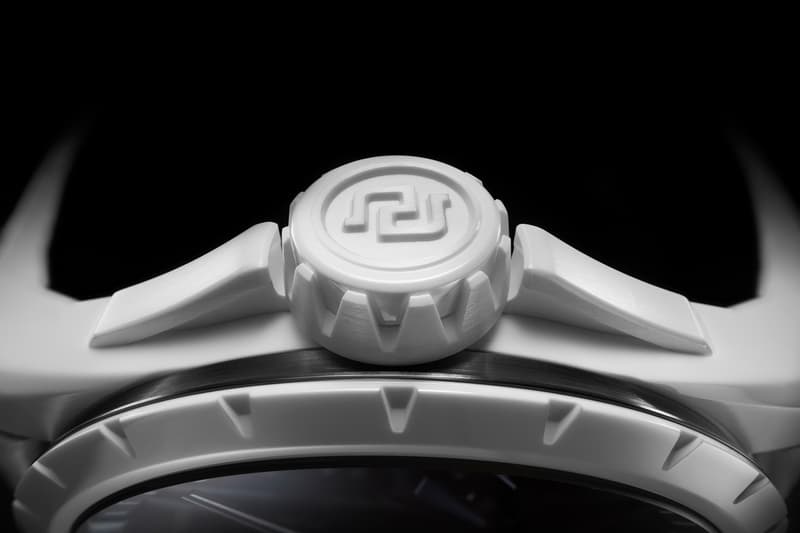 5 of 6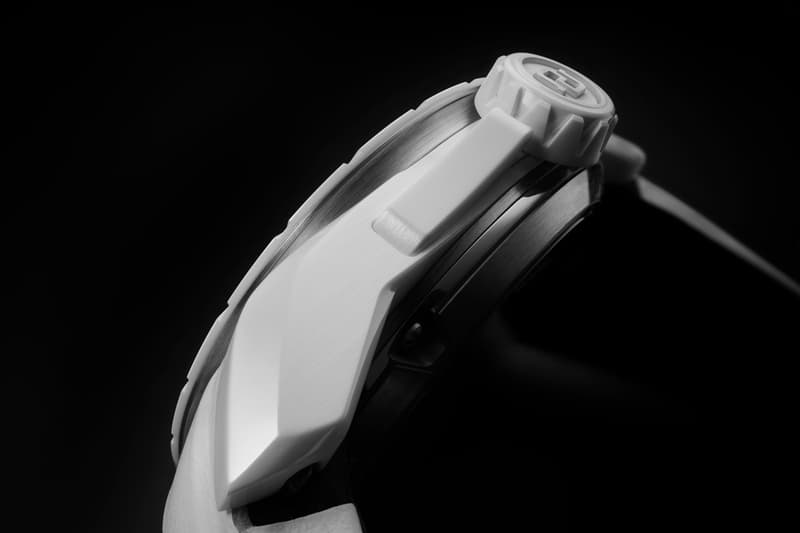 6 of 6
Swiss watchmaker Roger Dubuis is gearing up to unveil the all-new Excalibur Hypebeast Monobalancier. The hyper-expressive timepiece, made in collaboration with Hypebeast, features an automatic caliber and striking 42mm scratch-resistant case and bezel meticulously crafted from ceramic. The rare-edition release is limited to 28 pieces and will retail for $80,000 USD.
This reinterpretation of Roger Dubuis' signature Excalibur Monobalancier is aimed at collectors and fine watchmaking aficionados who have a pulse on cutting-edge horology and fashion. Embodying this ambitious and forward-thinking spirit, the contemporary Excalibur Hypebeast Monobalancier reflects the Maison's dedication to excellence, offering a way to go beyond Haute Horlogerie and experience Hyper Horology.
The Excalibur Hypebeast Monobalancier's minimalist design is punctuated by a skeletonized caliber and a radiant ceramic bezel and case, followed by a white embossed calf-leather strap. The distinctive ceramic elements denote the Maison's ability to master unconventional materials and showcase exemplary technical prowess. The navy blue flange and micro-rotor provide eye-catching contrast against the ceramic elements while paying homage to Hypebeast's signature colors from the site's early 2000s blog-style interface. An optimized automatic RD720SQ caliber offers a power reserve of 72 hours. The introduction of a new lube, reconstructed escapement wheel and paired adjustable pallet-stones enhance the model's resistance and energy transmission.
To see the watch in person, visit Hypebeast's HBX New York retail space located at 41 Division St. in the city's Chinatown neighborhood. To secure the timepiece, visit Roger Dubuis' website or the Maison's SoHo Residence on 134 Wooster St. and Beverly Hills Boutique at 9490c Brighton Way. Stay tuned to learn more about the Excalibur Hypebeast Monobalancier here.