Henry Cavill To Star In and Executive Produce 'Warhammer 40,000' Franchise for Amazon
"I have loved Warhammer since I was a boy."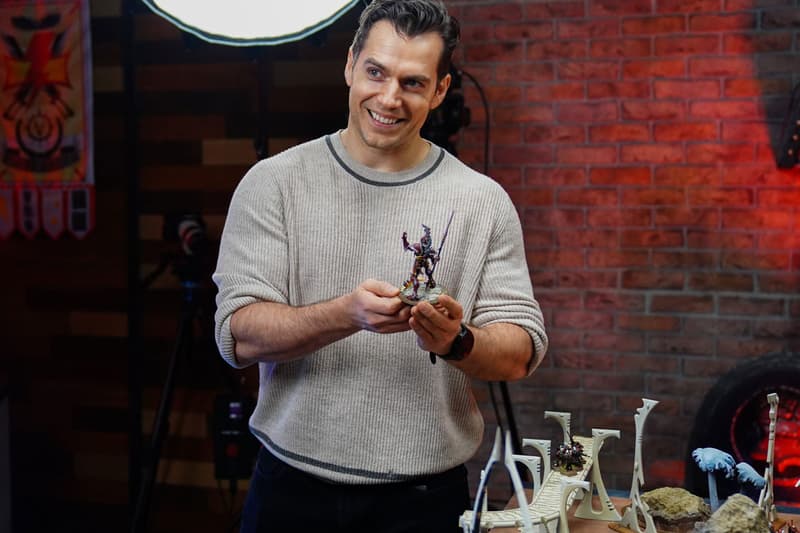 While fans were disappointed to learn that Henry Cavill won't be returning as Superman, they'll still be able to see their favorite actor on-screen sometime in the future. Cavill will be starring in and executive producing the new Warhammer 40,000 franchise for Amazon Studios.
Since its launch nearly 40 years ago, Games Workshop's (GAW) Warhammer title has grown to become the most popular miniature wargame in the world. It's also received spin-offs in a variety of media, including books, animations, video games and more.
Set in the far-off future, the tabletop-style game challenges players to enact battles, facing off against aliens, supernatural creatures and fellow humans.
Amazon Studios has secured the global rights to Warhammer 40,000, which encompasses the rights to the game's fictional universe across series and films.
Cavill partnered with Vertigo Entertainment to secure the IP and bring it to Amazon Studios. Alongside Cavill, Vertigo and GAW's Andy Smillie and Max Bottrill will also executive produce.
"I have loved Warhammer since I was a boy, making this moment truly special for me," Cavill said. "The opportunity to shepherd this cinematic universe from its inception is quite the honor and the responsibility."
"I couldn't be more grateful for all the hard work put in by Vertigo, Amazon and Games Workshop to make this happen. One step closer to making a nigh-on lifelong dream come true."
The details of Cavill's on-screen role in the forthcoming franchise, as well as a timeline for the project, have yet to be revealed.
In other entertainment news, Twitter reacted to Henry Cavill no longer returning as Superman.