Spotify's 'Detty December' Playlist Bridges the Gap Between the Globally-Infused Alté Scene and Afrobeats Genre
Behind the parties, music and artists keeping West Africa "detty."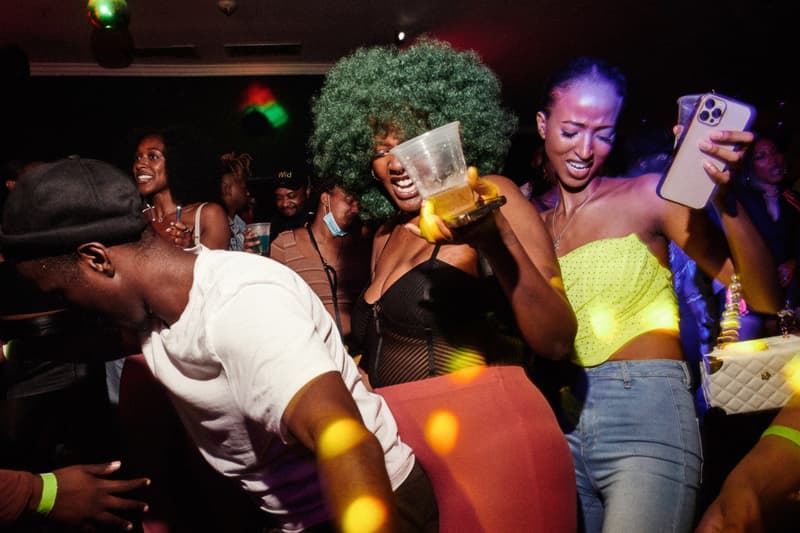 1 of 2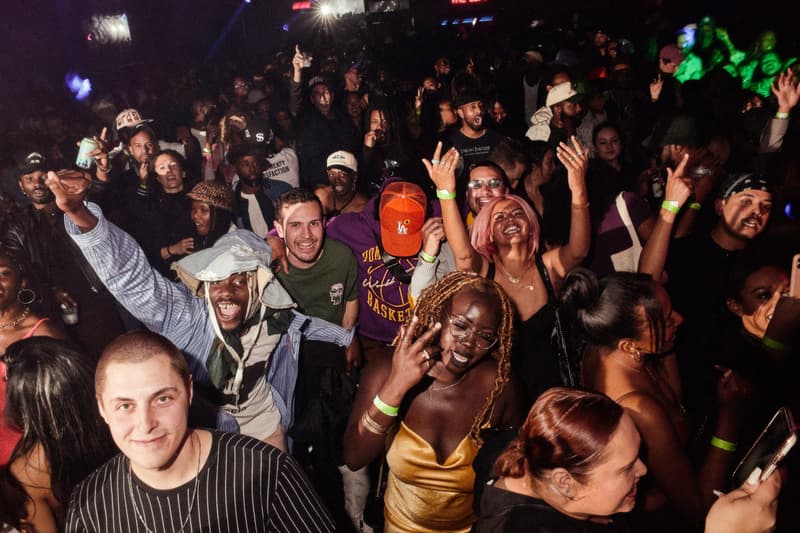 2 of 2
Spotify's "Detty December" playlist is a one-way ticket to the weekend parties, family bashes and clubbing scene spread across West, East and South Africa. The annual playlist is back, and this time, spotlighting rising stars home to Ghana and more. Detty December (a colloquialism of Dirty December) refers to a period of seasonal diaspora where the continent experiences an influx of cross-border travel between the months of December and early January, including the return of Black Americans to the continent. The moniker is inspired by and accredited to recording artist Mr Eazi's annual Detty Rave festival, known for platforming the continent's rising stars. During this time, nightlife curators debut a holiday-long lineup of concert and club performances fronted by artists who've put the Afrobeats genre and Alté scene on the map. The streets of Accra and Lagos experience a revived social scene, welcoming tourists and African descendants to the motherland.
This year, Spotify teamed up with MC Kojo Manuel, Eff the DJ and Radio Host and DJ Blaq Pages to bring the melodies of Afrohouse, Afropop, Alté, Amapiano and GQOM to its platform. These genres reflect the cross-cultural exchange embodied within the Afrobeats genre and the experimental Alté scene emerging in Ghana and Nigeria. The playlist's glossy bangers span the intersection of music, visual art and fashion while showcasing the diverse landscape and export of African music. Below, get to know the nightlife personalities and artists globalizing West Africa's party and music scene. Explore these emerging genres and the artists behind them by queuing Spotify's "Detty December" playlist.
Eff the DJ
Franklin Digber, known in Accra, Ghana, as Eff the DJ, rose to stardom by performing sets at event parties and branded activations. At night, however, Digber would transform Accra's nightlife under his moniker, eventually becoming the resident DJ for Guide Radio 91.5FM. He performed three consecutive sets alongside South African DJs 'Kings of Amapiano,' Kabza de Small and DJ Maphorisa in 2021. Later in the year, he was asked to return to Afrochella — following the team's 2019 festival and 2020 Block Party — where he shared the stage with Wizkid, Stonebwoy, Kojo Antwi, Black Sherif, Gyakie, Manny Norte, Amaarae, Ari Lennox, DJ Loft and Kofi Jamar. Considering Ghana's nightlife a homecoming for African descendants, his sets showcase how the right song played at the right time can nurture community and encapsulate the heart of motherland.
"Very indirectly, my ear was trained by the endless bouts of hip-hop and R&B from my cousins and neighbors, and the unending highlife and hiplife from local radio," says Digber. "However, my major inspiration to get into music can be traced to my childhood obsession with the King of Pop – Michael Jackson. With that obsession, came dance. Fast forward, this journey arrived DJ'ing, after meeting a friend in the first year of university – DJ K3V (RIP) — who tightened the final bolts and screws on the training regimen, and here we are today." Digber cites the following songs as indicative of this musical tapestry and how music becomes a global language through which communities thrive:
Victony Ft. Tempoe — "Soweto": The heavenly sounding flute against those mellow drums with the melody. And with the dance to go with at the end? Solid.

Burna Boy "It's Plenty": The drop right into the echoing chorus of living a good life. A song to get Detty this December to. Such a feel good song that gets the crowd moving all the time.

Asake "Peace Be Unto You": The chord progressions and how he rides the beat, coupled with the lyricism you wouldn't particularly expect on an amapiano song – "Now everybody want to tear my shirt / Omo, I just blow but i know my set / Before they go use me, I go use my sense" – before dropping into that perfect hook? Flawless.

Black Sherif "Kwaku The Traveller": What's a night without the young rasta, Blacko? We all need a reminder while we're chugging down a few drinks that we've all messed up before one way or the other.

Mr Eazi Ft. Joey B "Patek": "Any money wey I get… I dey flex, I dey ball, you dey vex" – A great opener to a song. The hard hitting instrumentation against the lax delivery and cleanly written verses by Eazi and Joey make it a dancefloor favorite.
Kojo Manuel
Nyantakyi Kusi Emmanuel, better known as Ghana's Hypeman, Kojo Manuel, has a few accolades under his belt. In 2019, the radio host and MC was crowned Best MC at the Ghana DJ Awards. In 2018, he won Best Youth MC & Media Personality at the FAME Awards. Taking home Best Event Hypeman at the Ghana Entertainment Awards USA this year, Kojo Manuel has solidified his presence as one of Ghana's reigning MCs, hosting some of the country's largest festivals and events. He expanded his talents in Cote D'Ivoire, where he hosted a set at Afrochella in South Africa. He currently is the resident Radio Host of the Ghanaian urban music station YFM Ghana, where he hosts a late afternoon set coined The DrYve of Your LYfe.
The art of MCing relies on vibing with the dance floor, feeling the energy of the crowd and deciphering when and where to inject partygoers with a dose of euphoria or elation. It's also the soul of Ghana's club scene, where local-based creatives look to leverage their platform and visibility. But when faced with a stagnant crowd, Emmanuel has a few tracks in his arsenal he immediately looks to use. "When it comes to reviving the dancefloor, there are a lot of options," says Emmanuel. "The obvious options would be "Last Last" by Burna Boy or Fireboy & Asake's "Bandana," but in Ghana, La Meme Gang's "Godzilla" still reigns supreme on the dance floor."
Within Afrobeats, there's a collage of musical elements fused between bordering countries with sprinkles of Western influences plucked from early '90s Hip-Hop and R&B. Speaking to this dynamic in culture at large, Emmanuel notes how the distinguished Highlife genre is quickly gaining mainstream appeal and airplay:
I think my favorite local genre would be Highlife. It is already an integral part of what has transformed into our modern form of Afrobeats, thanks to Osibisa, Daddy Lumba, Nana Acheampong and many others. Highlife music has its own lifestyle that is tied greatly into the fabric of African and Ghanaian culture. It is the bedrock of many records from Ghana. Kelvynboy, Kidi, Kuami Eugene and even rapper Sarkodie has a whole highlife album. Can't wait for the takeover!
Blaq Pages
Born Kwabena Anfo in Accra, Ghana, Blaq Pages is a self-proclaimed curator of enjoyment. As an adolescent, the LA-based producer and DJ hosted parties with friends in his neighborhood. At 16, Anfo migrated from West Africa to the States, planting roots in LA with his parents. According to Blaq Pages, the DJ still fondly remembers the block parties of his childhood and how these experiences currently reverberate through his creative discipline today. "Growing up in Accra, Ghana, I was exposed to a wide variety of musical genres," says Anfo. "My family loved music and we shared a typical Ghanaian compound home, so my Uncles and older cousins would play their music over massive sound systems. I remember the likes of Ebo Taylor, Ofori Amponsah, Fela Kuti, and even Tupac and Biggie being played around the house. I lived in a very active community that loved music so on special occasions the local DJs would assemble their sound systems and they'd blast artists like Bob Marley, Sade, Lucky Dube and many others who I think influenced the culture as a whole."
As the founder of Afrika Gold Presents, a live entertainment platform, Blaq Pages has made a mission to platform the sounds of his motherland while supporting rising African artists. Parties thrown by Anfo explore the sounds of Tribal House, Afrohouse, Amapiano (jazz-infused lounge and EDM), GQOM (a subgenre of house music from South Africa), Highlife and Kuduro. He's shared the stage with Rema, Shatta Wale, Davido and more, and by creating a handful of music events — Afrobeats To The World, Amapiano Nights, One Dance, Afro GoGo — he continues to hone and master his production skills.
Over the past decade, Anfo has laid the foundation to support a future generation of Afrobeats artists, and he's been an influential figure in popularizing the genre in LA's club scene. His sets aim to connect the Caribbean and African diaspora and reveal the multi-faceted and diverse micro-genres living under the umbrella of Afrobeats. Anfo speaks to how these influences are exchanged across time and land as reflections of diaspora but also a culmination of the rhythms extracted from the continent and Western music:
Within the Alté and Afrobeats scene, you can see the obvious western influences from the fashion in the music videos and the overall aesthetic blend of styles and concepts from the diaspora [are] very visible for the culturally educated. The undeniable texture of Hip Hop, R&B, House and electronic elements have all been incorporated into the contemporary productions people have come to love. For generations, there has been a dialogue back and forth within these communities from Brooklyn to Brazil, but artists like Akon globalized the tone from the African continent and made it easier for artists like Burna Boy and Wizkid to further open doors and create opportunities for artists like myself.
Amaarae
For a crash course on Afro-fusion music, enter none other than the hallucinogenic, fluttery world of Amaarae. "I don't make songs/Bitch I make memories," raps Amaarae on "HELLZ ANGEL," a saccharine, cheeky banger from her 2020 debut album, The Angel You Don't Know. Perhaps a manifesto of the singer's free-spirited approach to music, Amaarae is undeniably memorable and melodic. The singer's sound is indefinable, a fusion of early '90s R&B, rap and repackaged punk rock softened by her whisper-like coos. The uniting factor is Amaarae's experimental footprint in the Alté scene, a movement that bridges these sounds between countries Ghana and Nigeria, among others. The Alté scene in Nigeria has birthed a tight-knit community fronted by artists like Odunsi, Zamir and Santi.
Amaarae, born in Accra, Ghana, grew up in the Bronx, New Jersey and Atlanta, returning to Ghana in 2017. These Western influences are tangible in her work, and her exploration of gender and race represent the boundary-bending dynamics within the Alté scene, which radically looks to the future and an amalgam of overlapping genres as a diaspora of sound. Collaborations with Gothic Tropic, Kali Uchis and Moliy further establish the artist's incandescent musical imprint.
JayBoi
Discovered by Nigerian rapper Olamide and signed to YBNL Nation, JayBoi is an emerging Nigeria-based artist who made his debut with the single "Yeobaye," produced by Eskeez. A preview of what's to come, JayBoi's rave-infused twist to the Afrobeats genre showcases an exciting evolution of an existing sound and energy. The music video, directed by Abula, aptly represents the genre's adjacency to fashion and pop culture. As a part of the YBNL family, JayBoi is among several Nigerian artists — Lil Kesh, Chinko Ekun, Adekunle Gold and more — globalizing Afrobeats and injecting the genre with new life. The "Igbalode Rapper (Cypher)" demonstrates JayBoi's range and passion — he's one to start the party or quickly set the record straight with biting lyrics. With Olamide at the helm of YBNL, there's plenty in store for JayBoi and his electric take on the genre.
Hollyandro
Hollyandro is the Sierra Leonean fashion stylist behind CKay's all-black Gucci ensemble — complete with Margiela Tabi boots — during the artist's first North American Sad Romance tour and New York performance. The Nigerian singer-songwriter is known for blush-inducing singles "Love Nwantiti" and "Emiliana." Hollyandro has also worked with Adekunle Gold (AG Baby), the Nigerian Afrobeats singer behind the hypnotic single "Sinner," featuring LA-based singer-songwriter Lucky Daye. The two collaborated on Adekunle Gold's The Headies Award performance in Atlanta, Georgia. The singer wore a dazzling, unreleased red sequined suit designed by Lui Archives and Black Bandana Suede Ankle Boots by Amiri. The stylist has built an impressive resume styling various African artists, often drawing inspiration from the nuanced cultural vocabulary distinct to each artist.
Most recently, Hollyandro fitted Sierra Leonean musician Emmerson Bockarie in a monochromatic editorial shoot featuring threads by Wales Bonner. At the intersection of music and fashion, Hollyandro's work emphasizes the importance of representation and community. By uplifting the creatives responsible for the global influence of Afrobeats, Hollyandro is an integral pulse within the genre while expanding it as a visual medium.
Explore the leaders behind the Ghanaian club scene and more by visiting Spotify's "Detty December" playlist.