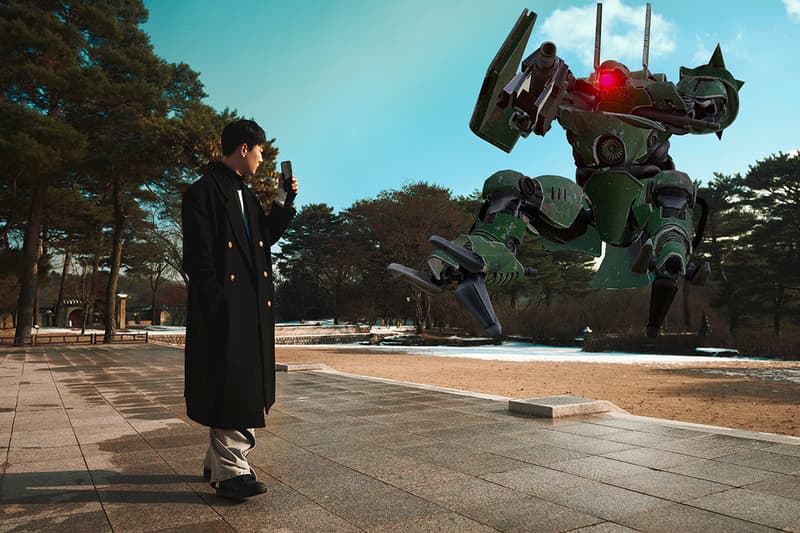 1 of 8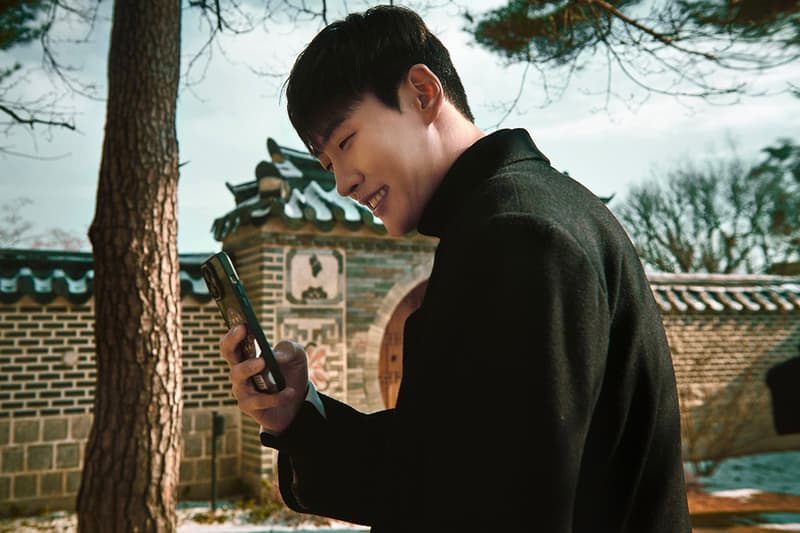 2 of 8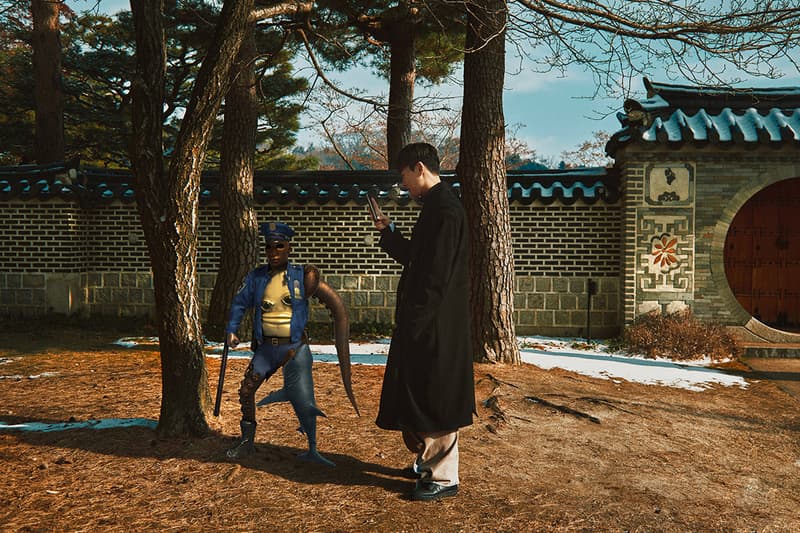 3 of 8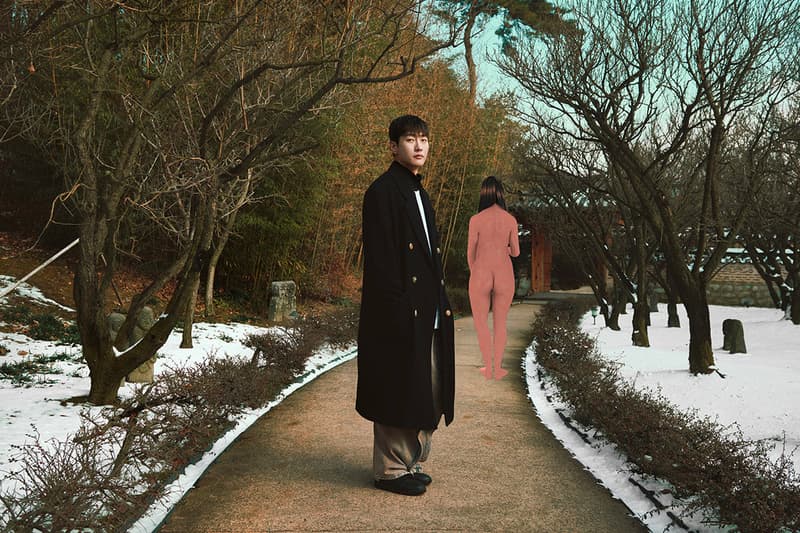 4 of 8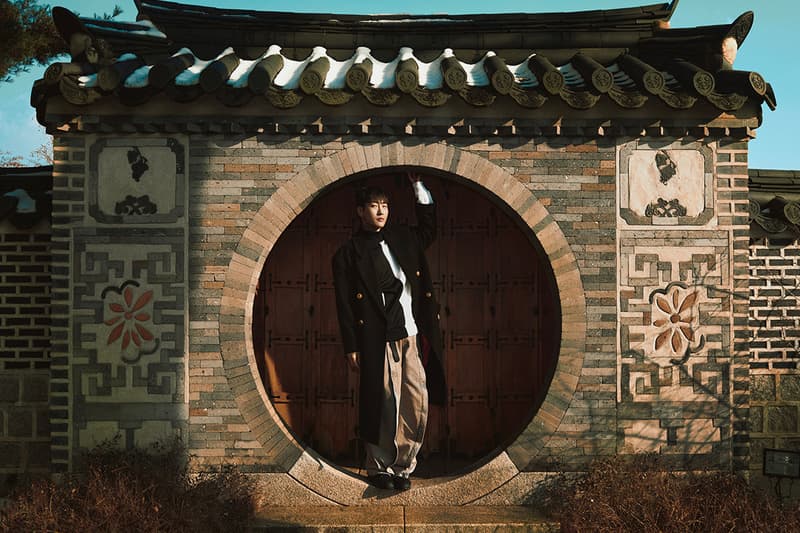 5 of 8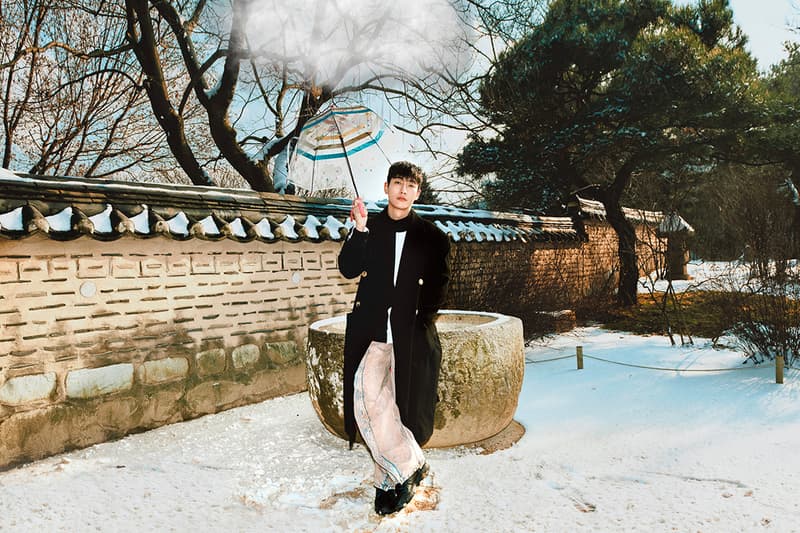 6 of 8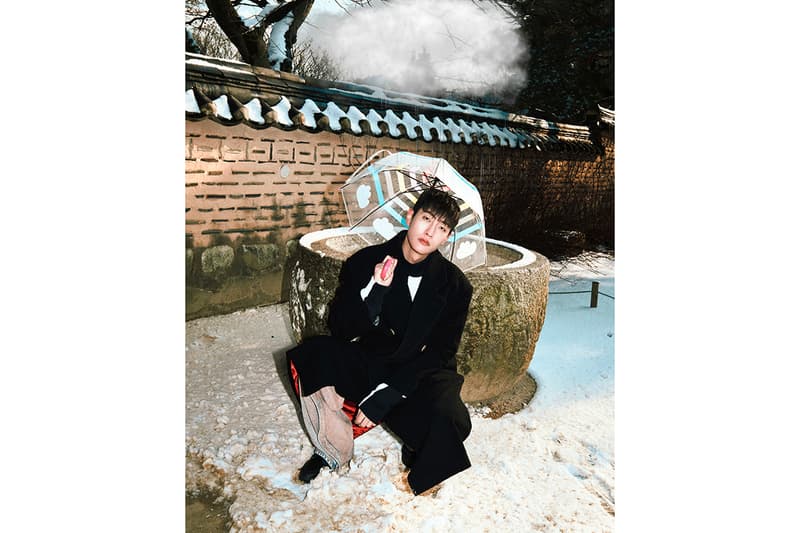 7 of 8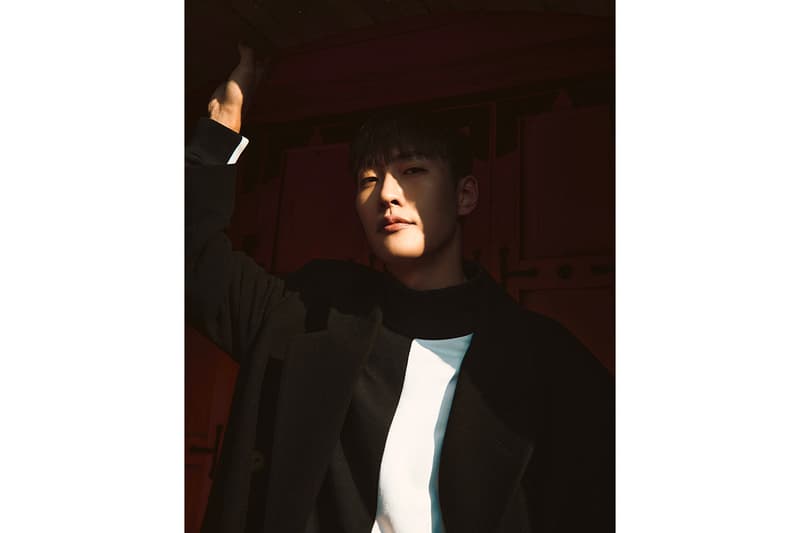 8 of 8
South Korean Musician SHAUN Was Invited to Tour Leeum Museum's 'Kaleidoscope Eyes' Exhibition
HypeArt spoke with the singer-songwriter about where he finds inspiration and how AR and VR may seep into his future plans.
---
Augmented Reality and virtual reality were once held as visions of a distant future. Just stating the words conjure up retro-futuristic films and TV shows, such as Star Trek or Back to the Future. As social media has shown over the years, however, this idealized future is well within the present and artists of all backgrounds have utilized AR and VR technologies to further expand on their creative expression.
Amongst a number of exhibitions exploring the matter, Leeum Museum of Art and Hoam Museum of Art in Seoul presented an emphatic exhibition dubbed Kaleidoscope Eyes, where artists including Olafur Eliasson, KAWS and Julie Curtiss exemplified the creative potential of this burgeoning field.
Curated by Acute Art's director Daniel Birnbaum, the event marked the largest institutional exhibition exclusively pertaining to AR and VR artwork. But you don't have to be in art or science to appreciate the show. Acclaimed South Korean musician SHAUN was invited to tour the exhibition and as an avid comics fan, he understands the merits of AR and VR in complementing all creative disciplines.
The multi-instrumentalist first started his career playing synthesizer for indie-rock band The Knoxx, before turning to DJ'ing and producing. In 2018, SHAUN released his debut single "Dream" along with his very own EP TAKE the following year. Having just released his latest EP, Omnibus, Pt. 2: Inside Out, HypeArt spoke with the musician on where he finds inspiration and how AR and VR may seep into his future plans.
Read the full interview with SHAUN below.
Can you recall your earliest memories of music and what pushed you to pursue it as a career?
I lived in Guui-dong for about a year when I was a preschooler. I remember running around with my neighborhood friends until my slippers came off, and one of my friends said he had to go to a piano academy, so I followed him because I was curious. Since my friend was already enrolled, I started piano academy too, because I wanted to try it. But I ended up quitting right after finishing Bayer because I didn't want to learn the scores. Even without a score, I can just listen to a piece of music and play it similarly. I think it was frustrating that I had to read music and know what the notes meant. Eventually, I stopped learning the classical piano and took on musical instruments such as the electronic piano at home — playing the latest songs based on code and melody.
Every Sunday, my father played music loudly on a record, and I would wake up to the sound and play what I heard. Everyone was happy to see me doing this, and I was also happy to see my family liking it. I think I always thought and knew that I would go into music without having time to choose a career. My parents once said that they wanted me to choose a stable and promising job, but they didn't stop me ardently, so there wasn't much tension. Thanks to that, I've been able to enjoy and play music – something I've always wanted.
Inspiration comes in all forms and at the most random times in the day. But what would you say consistently brings you inspiration on the daily?
That's right. It comes in various forms and at an undecided time of day. Unfortunately, inspiration isn't free. So I'm always looking for it. I try to find new tracks and music with interesting direction and techniques. If I wait for inspiration to come to me, I wouldn't be able to do anything when something great comes along. I constantly keep myself on the lookout for that moment, and work to process the gemstone in its best condition when it hits.
How about art? Is there a particular artist or period in art history that speaks to you?
Since I'm mostly interested in cartoons and animations, I like Yukito Kishiro's Battle Angel Alita – even the director of the movie version from Robert Rodriguez — one of my favorite directors. Katsuhiro Otomo's AKIRA, Mamoru Oshii's Ghost in the Shell, and Hiroyuki Imaishi's Cyberpunk: Edge Runners are also some of my favorites.
Do you consider yourself a collector— be it art, records, books, etc?
I don't collect things systematically enough to call myself a collector, but I tend to buy things that catch my eyes. My interests are cartoons and animations, so I usually buy figures, comic books, and goods. The items change depending on the season and the works of my interest change, so I have another apostle to live in. It's really a vicious circle.
For Kaleidoscope Eyes at Leeum Museum of Art, there was a truly awe-inspiring set of work from some of the best contemporary artists working today. Can you talk about your experience at the show and which works in particular stood out to you?
I was able to meet many interesting works at the Kaleidoscope Eyes exhibition. Personally, I liked Olafur Eliasson's Caring Northern Light the most. I thought that this work was very similar to Leeum Museum of Art, which was built so that it would not harm the landscape of nature. It seems that Caring Northern Light, which harmonizes with the landscape, allowed us to move between reality and the unreal. Meanwhile, Language by Ho Tzu Nyen allowed us to think on a complex subject through colorful 3D and AR production, and in the case of Julie Curtiss' Lune, the message was very impressive.
What are your thoughts on augmented reality (AR) and the possibilities it can bring to the music industry?
I know that online streaming using augmented reality (AR) technology was extensively explored during the COVID-19 pandemic. I've also participated in such an event once. The first thing that comes to mind is related to live performance. It might be a little different, but the stage of 'Gorillaz' and 'Madonna' at the 2006 Grammy Awards was quite a shock to me as a child. I remember thinking a lot about how they realized such a stage with the appearance of the Gorillaz characters. Michael Jackson's "Slave To The Rhythm" in 2012 would be a good example, too, and in 2018, there was even a stage completed with AR technology at the opening of the League of Legends World Championship.
From the standpoint of being very new to this area, there was expectation about how the combination with the next generation of technologies would be achieved. It's actually been applied quite a lot in areas other than music, but it's a shame that it's not used very much in live shows. I think the fact that visitors have to see through the screen to enjoy the stage combined with AR was the reason for the excitement. But I think we're going to get a good enough result if we combine the technologies that are about to be improved. For example, if AR glasses or contact lenses are more widely distributed, I expect that AR will be much more utilized in live shows.
Can we expect any art-related or AR projects from you in the near future?
I've actually thought about it, and I'm thinking about joining the party.