Hayao Miyazaki's 'How Do You Live?' Receives a Release Date
Revealing new key visuals.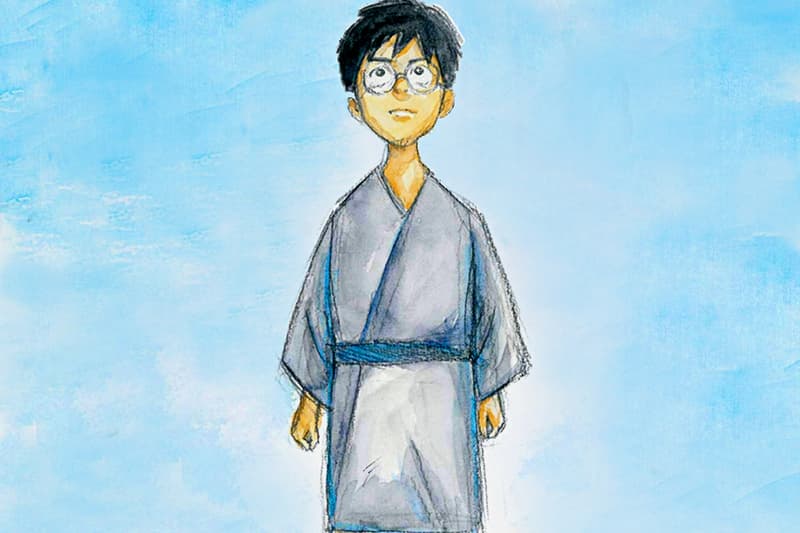 Studio Ghibli has officially announced the release date for Hayao Miyazaki's How Do You Live?, the legendary director's first full-length production since The Wind Rises (2013) which was originally intended to be his last. When asked by Film why his father decided to return last year at the age of 80, Hayao Miyazaki's son Goro Miyazaki responded, "He needed to create something in order to live, basically."
On Tuesday morning, the official Studio Ghibli Twitter shared a black-and-white picture of Miyazaki at work with the message "Good Morning" followed by another post in the afternoon presenting new illustrations for the upcoming movie. The imagery teases an ambiguous seagull-like figure with a yellow beak and white feathers. Based on Yoshino Genzaburo's 1937 novel of the same name which Miyazaki calls his favorite childhood book, How Do You Live?  is described as a "big fantastical film" following the journey of a 15-year-old boy named Copper.
Below is a synopsis of the novel from Goodreads:
How Do You Live? is narrated in two voices. The first belongs to Copper, fifteen, who after the death of his father must confront inevitable and enormous change, including his own betrayal of his best friend. In between episodes of Copper's emerging story, his uncle writes to him in a journal, sharing knowledge and offering advice on life's big questions as Copper begins to encounter them. Over the course of the story, Copper, like his namesake Copernicus, looks to the stars, and uses his discoveries about the heavens, earth, and human nature to answer the question of how he will live.
The How Do You Live? film is set to release on July 14, 2023. Take a look at the new poster below.
おはようございます。 pic.twitter.com/ayRkppbmT1

— スタジオジブリ STUDIO GHIBLI (@JP_GHIBLI) December 12, 2022
— スタジオジブリ STUDIO GHIBLI (@JP_GHIBLI) December 13, 2022
In other news, VASE BY SU returns with a Dark Magician Girl release.