E.T. Animatronic Model Used in Steven Spielberg Film Auctions for $2.56 Million USD
The "Hero No. 1" model designed by Carlo Rambaldi utilized 85 moving points.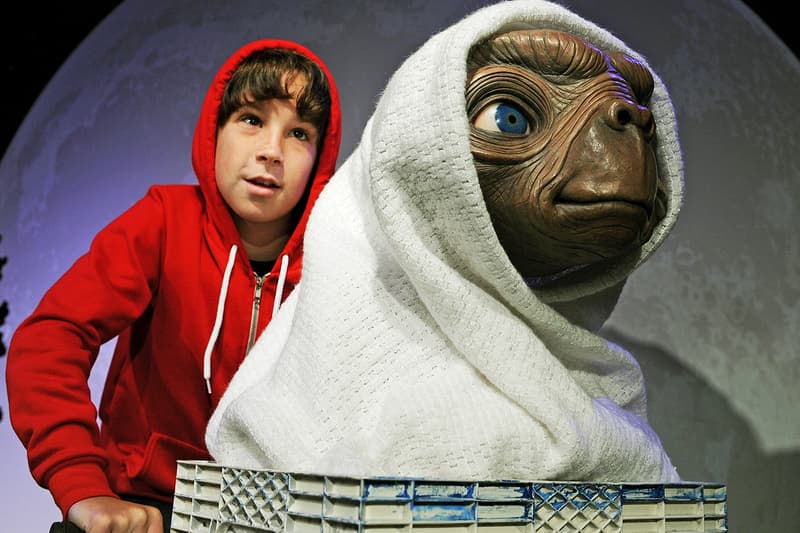 The animatronic model of E.T. used in Steven Spielberg's 1982 film has sold for $2,560,000 USD at Julien's.
Dubbed the "Hero No. 1" model, the piece was engineered in 1981 by the late Italian special effects designer Carlo Rambaldi, and brought E.T. to life by utilizing 85 points of movement — including around the area of the eyes, neck and fingers. A maquette of the childhood icon and one of the bikes also auctioned for $125,000 USD and $115,000 USD, respectively.
"This weekend was truly a career-defining chapter of our auction house's history with a marquee lineup curated with TCM of over 1,300 Hollywood props, artifacts, and memorabilia from the greatest films of all time," Martin Nolan, executive director of Julien's Auctions, said in a statement.
Other pieces that sold at auction were the staff used by Charlton Heston to part the Red Sea in The Ten Commandments and Daniel Radcliffe's Nimbus 2000 broomstick from Harry Potter.
Elsewhere in entertainment, watch Tom Cruise jump from yet another plane while promoting Mission: Impossible – Dead Reckoning.