Dwayne Johnson Gives Fans an Update on Black Adam in New DC Universe
Taking to Twitter to share his thoughts.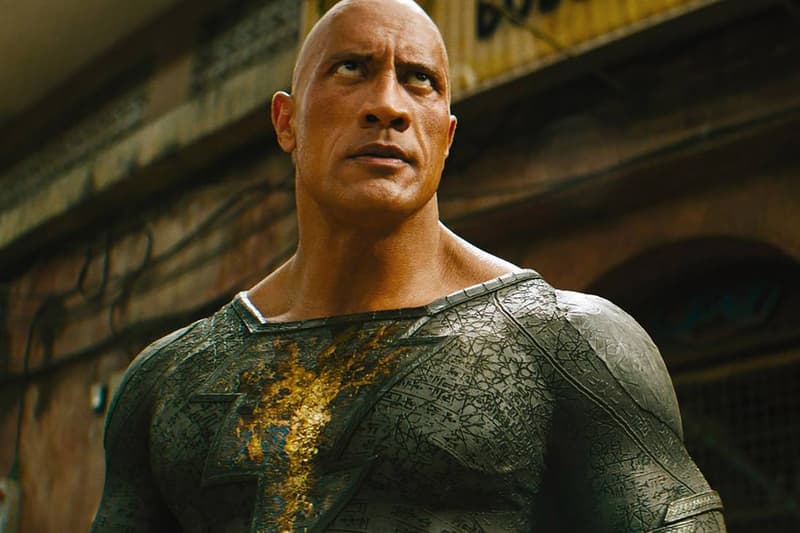 Following James Gunn's response to fans regarding the DC recasting backlash, Dwayne Johnson is has released an official statement on Black Adam's future in the universe.
Fans are urged to be patient as they wait for a new sequel to Dwayne Johnson's anti-hero film. Since Gunn and Peter Safran took over as co-CEOs, the restructuring and plot reevaluations for all things DC has come in to question and garnered uproar from fans. Johnson provided a lengthy update to fans regarding what they can expect to see from Black Adam, highlighting that the anti-hero's story "will not be in their first chapter of storytelling." He noted to fans that he did have a conversation with Gunn to clear up any misconceptions and shared that he and Gunn have developed a relationship for many years.
Johnson's statement comes at a time when rumors of the Rock unfollowing both Warner Bros. and the Black Adam social media accounts meant that a relationship would be severed. However, he did take to Twitter to clarify that it is "100%" not true. Never followed either account on IG." The full statement reads,
"My passionate friends, I wanted to give you a long-awaited Black Adam update regarding the character's future in the new DC Universe. James Gunn and I connected, and Black Adam will not be in their first chapter of storytelling. However, DC and Seven Bucks have agreed to continue exploring the most valuable ways Black Adam can be utilized in future DC multiverse chapters.

James and I have known each other for years and have always rooted for each other to succeed. It's no different now, and I will always root for DC (and Marvel) to win and WIN BIG. You guys know me, and I have very thick skin—and you can always count on me to be direct with my words. These decisions made by James and DC leadership represent their vision of DCU through their creative lens."
It remains to be seen how the new DC Universe will unfold.
Black Adam⚡️ pic.twitter.com/b7ZbCJZxBw

— Dwayne Johnson (@TheRock) December 20, 2022
Love @TheRock & I'm always excited to see what he & Seven Bucks do next. Can't wait to collaborate soon. ? https://t.co/NLwRqBVkd1

— James Gunn (@JamesGunn) December 20, 2022
In other entertainment news, Marvel gives first look at Loki season two in latest Disney+ trailer.