Dickies Gets a Luxurious Studded Makeover Courtesy of Gucci Vault
Prices range from $985 USD to $7,410 USD.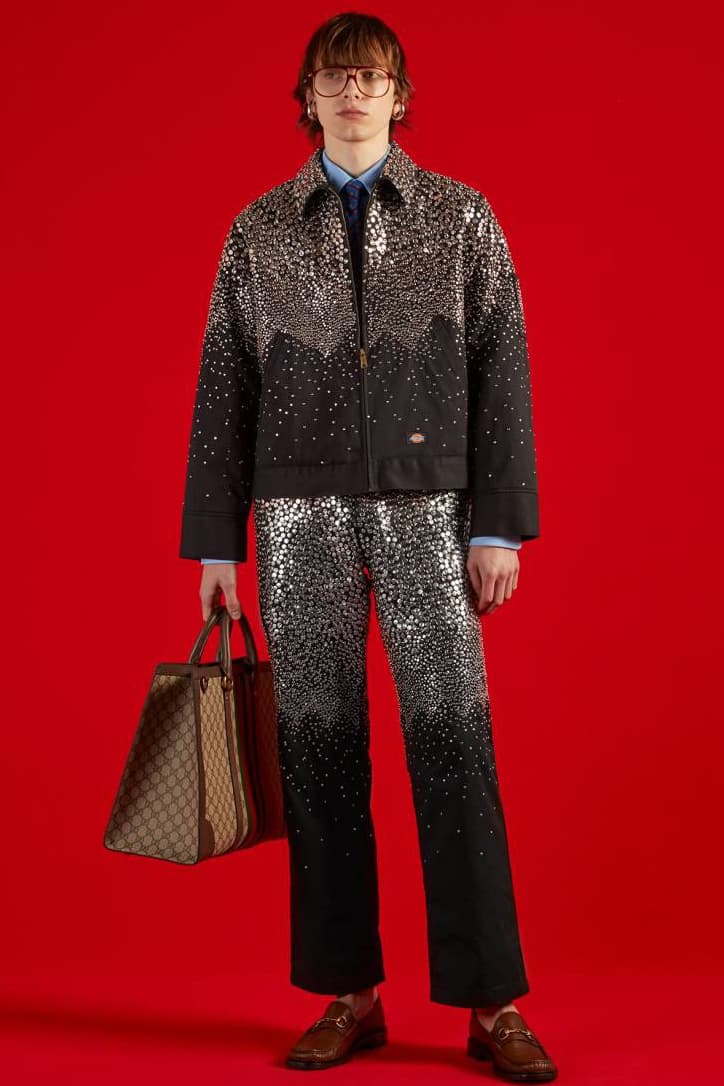 1 of 15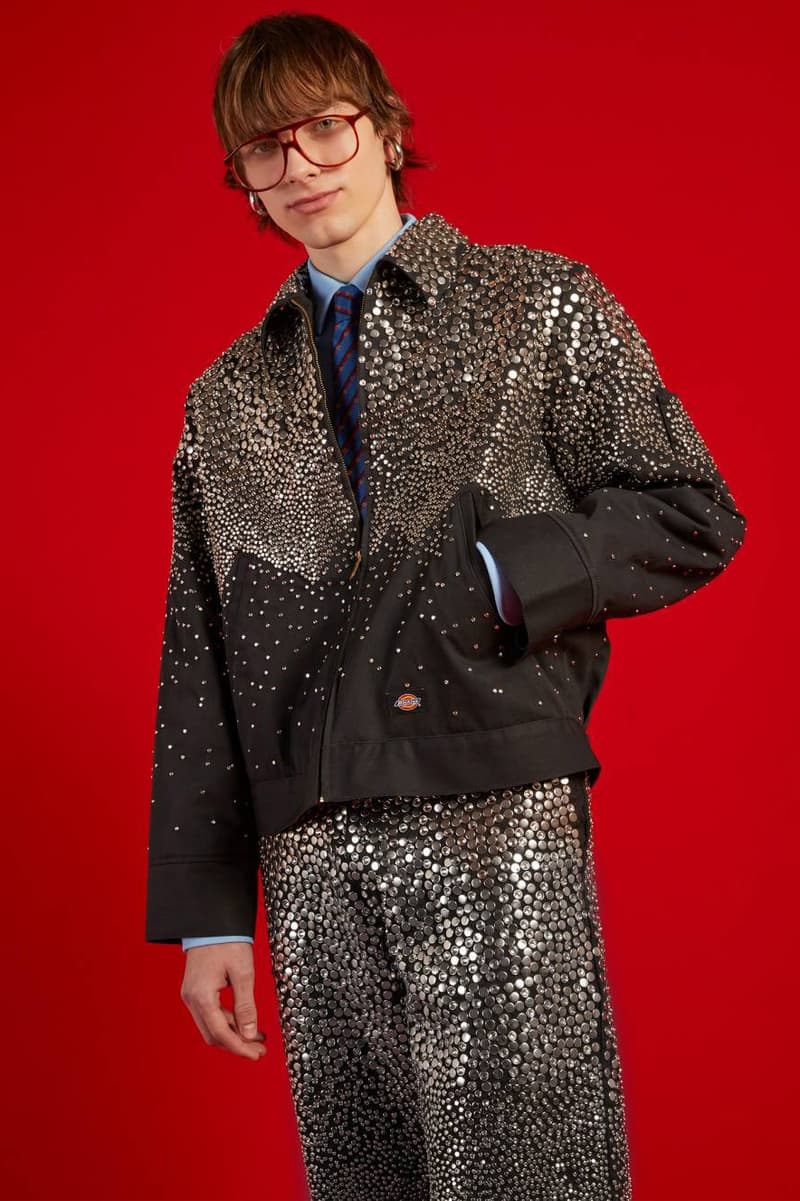 2 of 15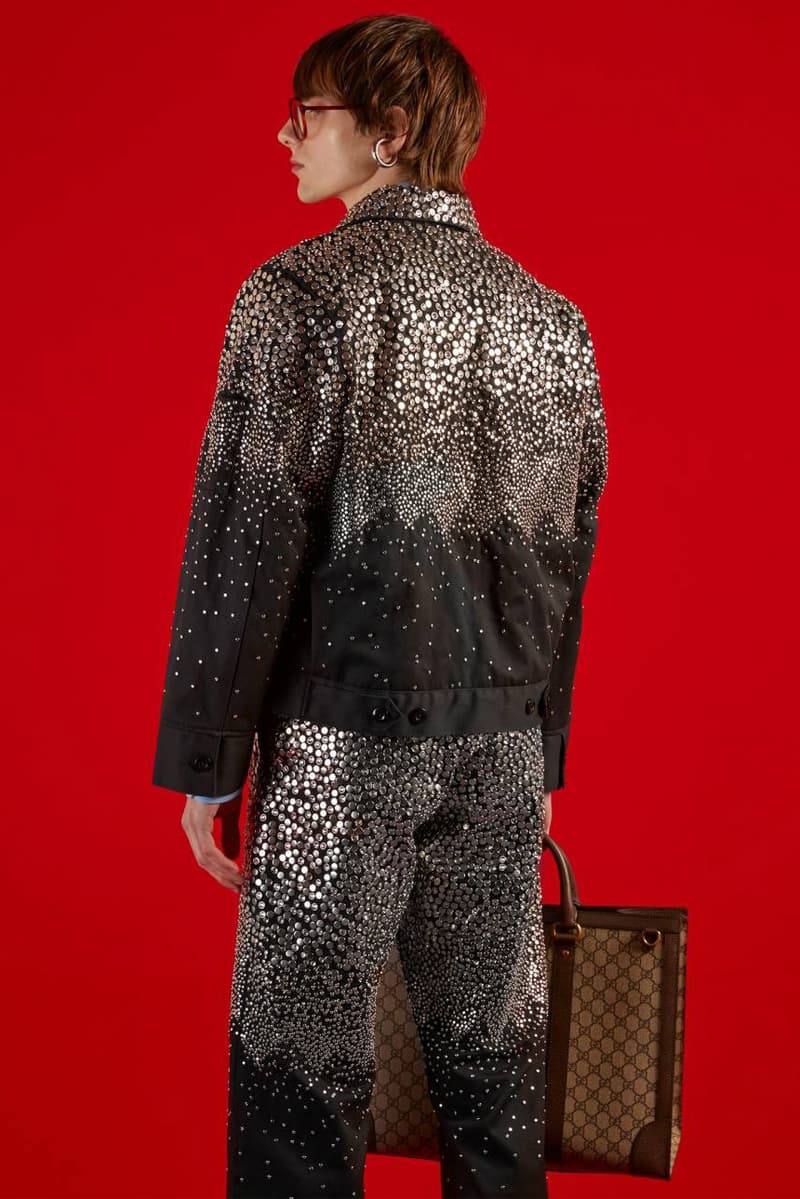 3 of 15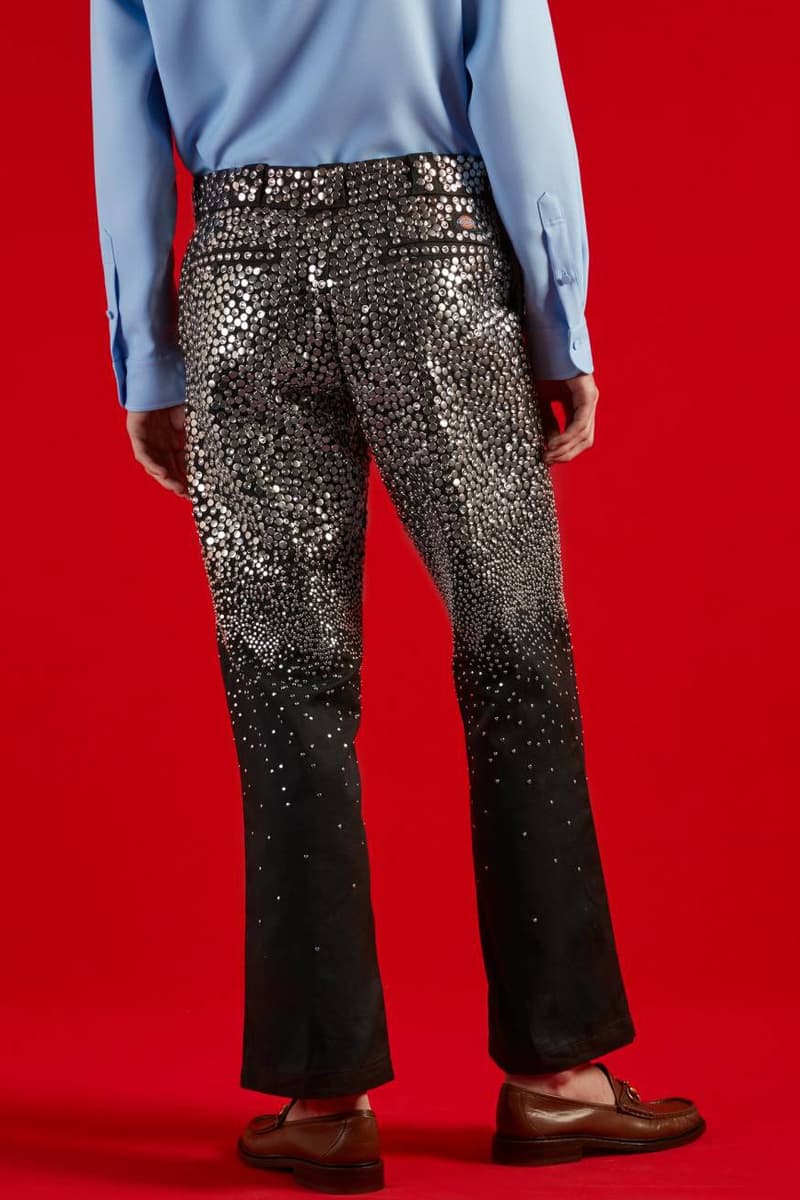 4 of 15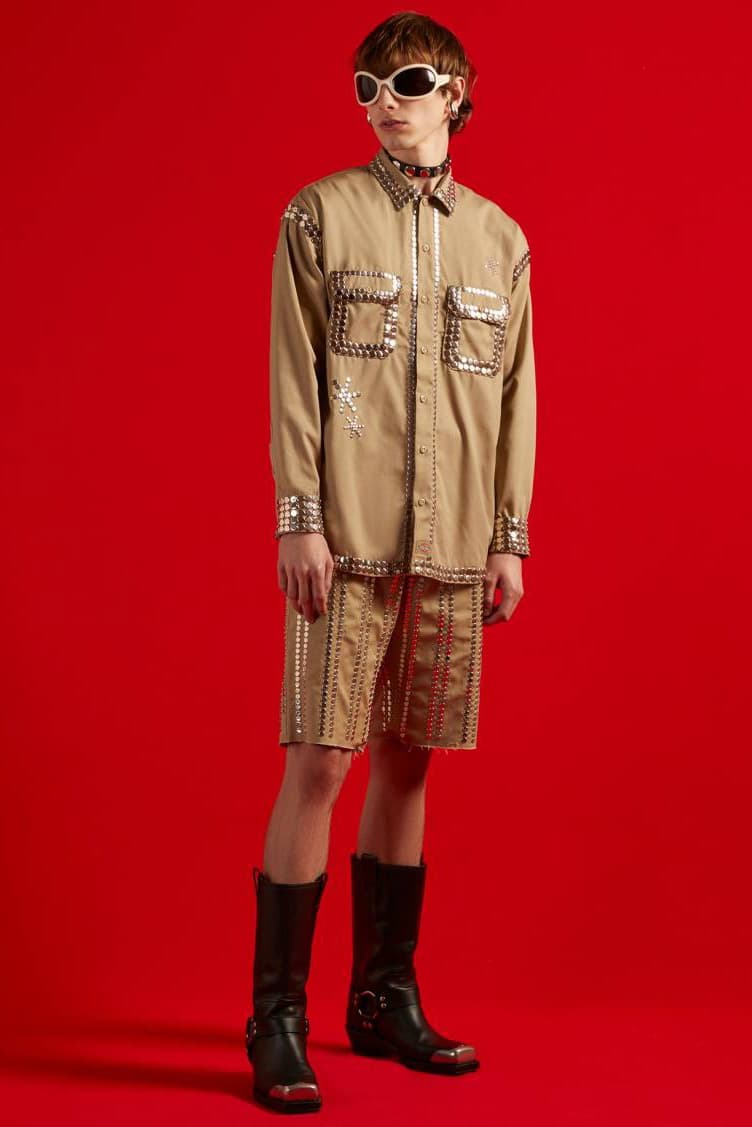 5 of 15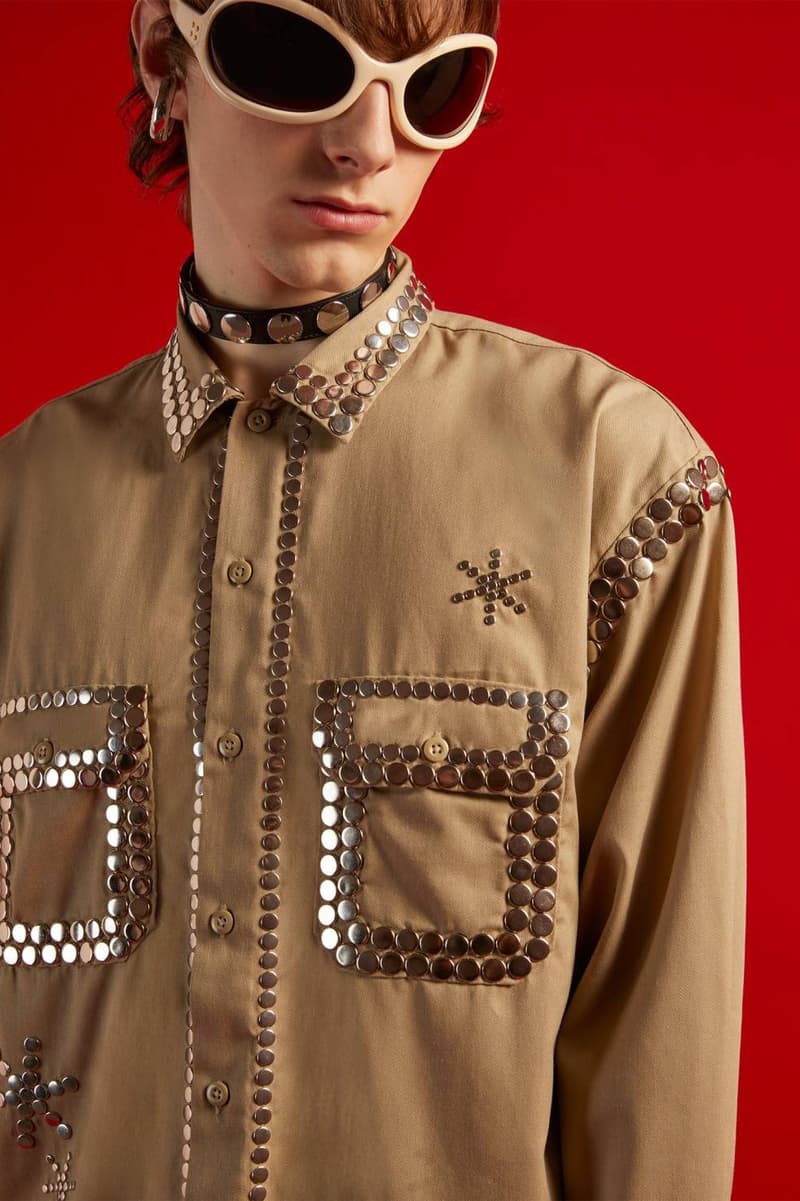 6 of 15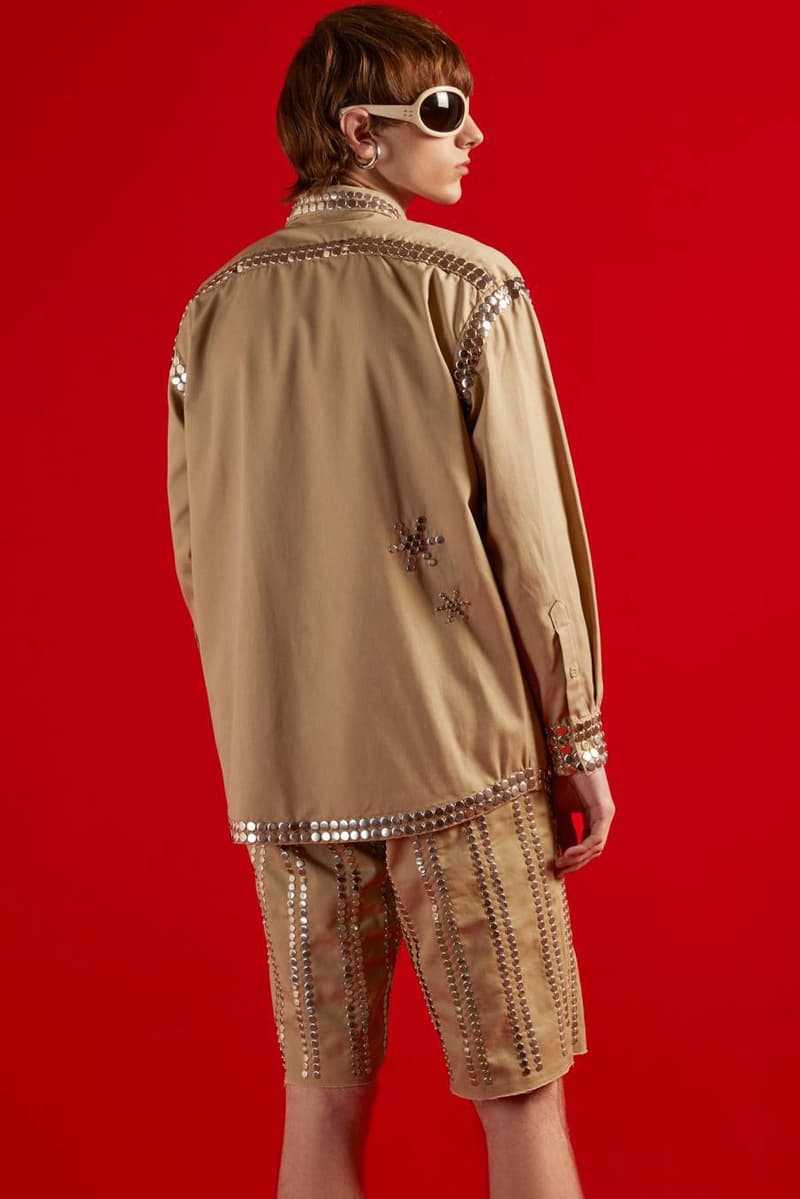 7 of 15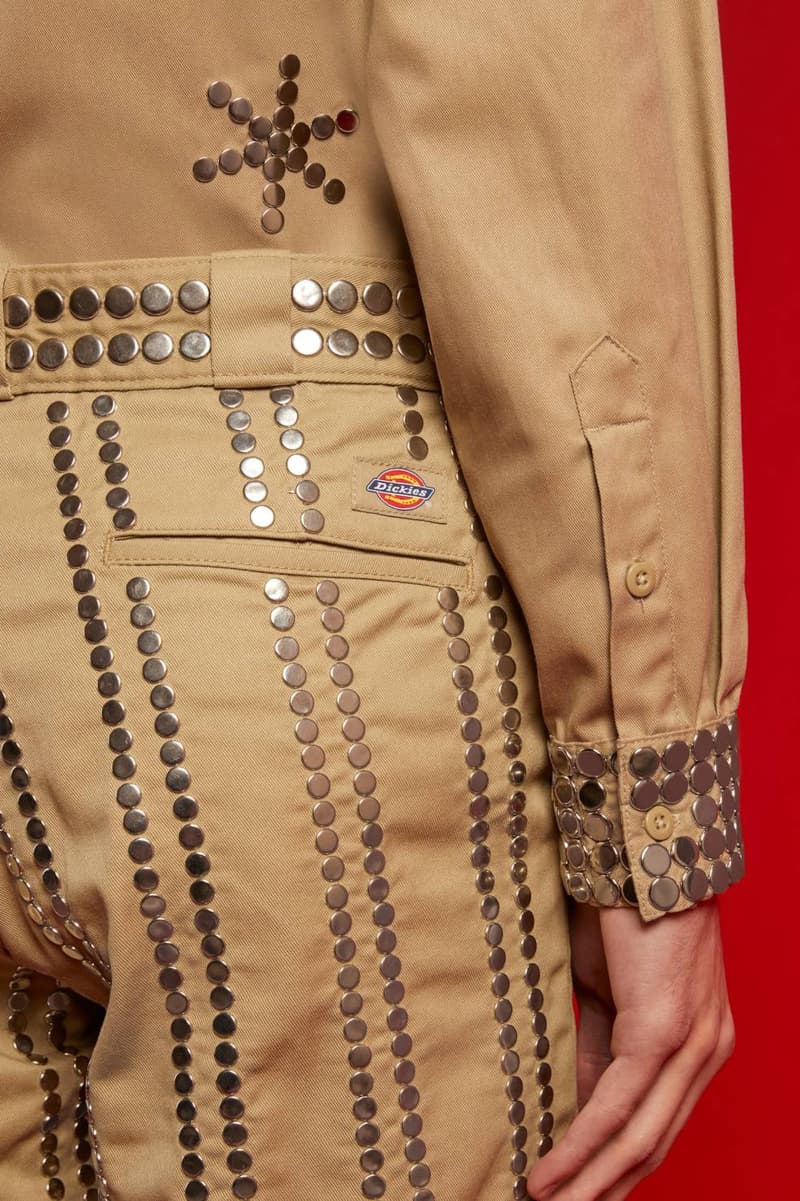 8 of 15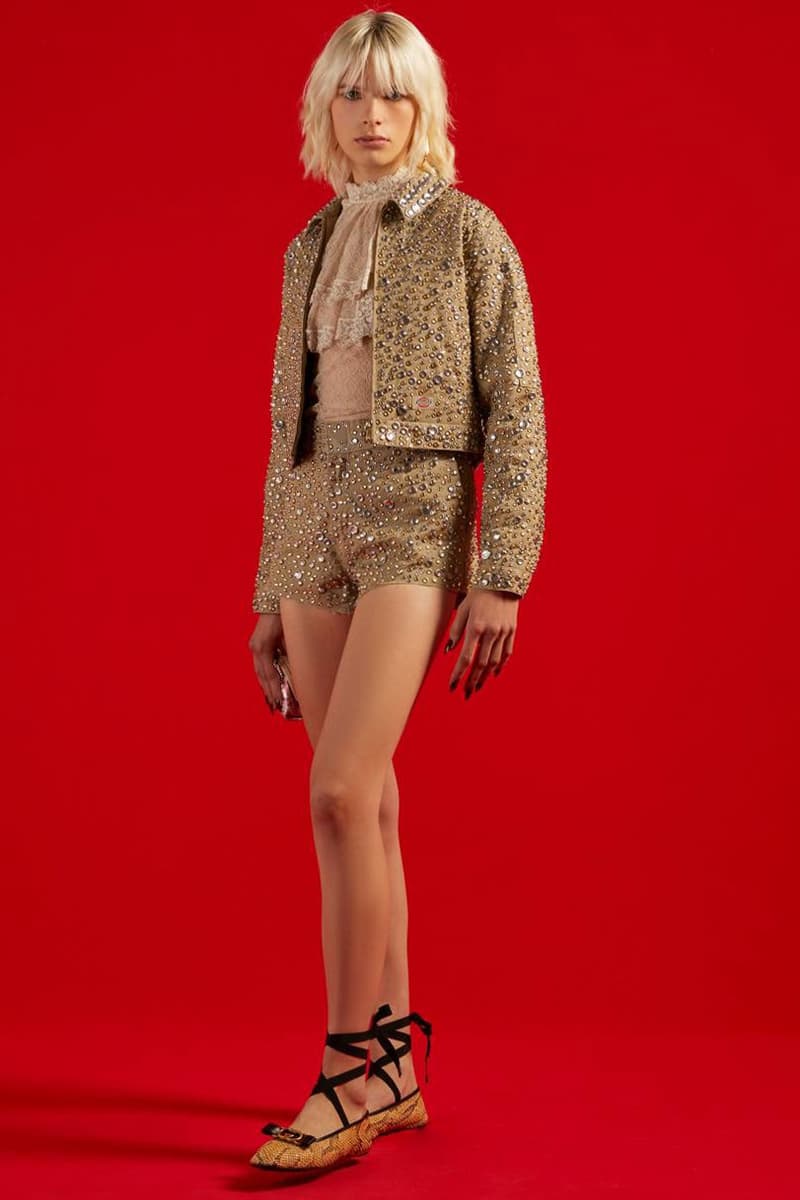 9 of 15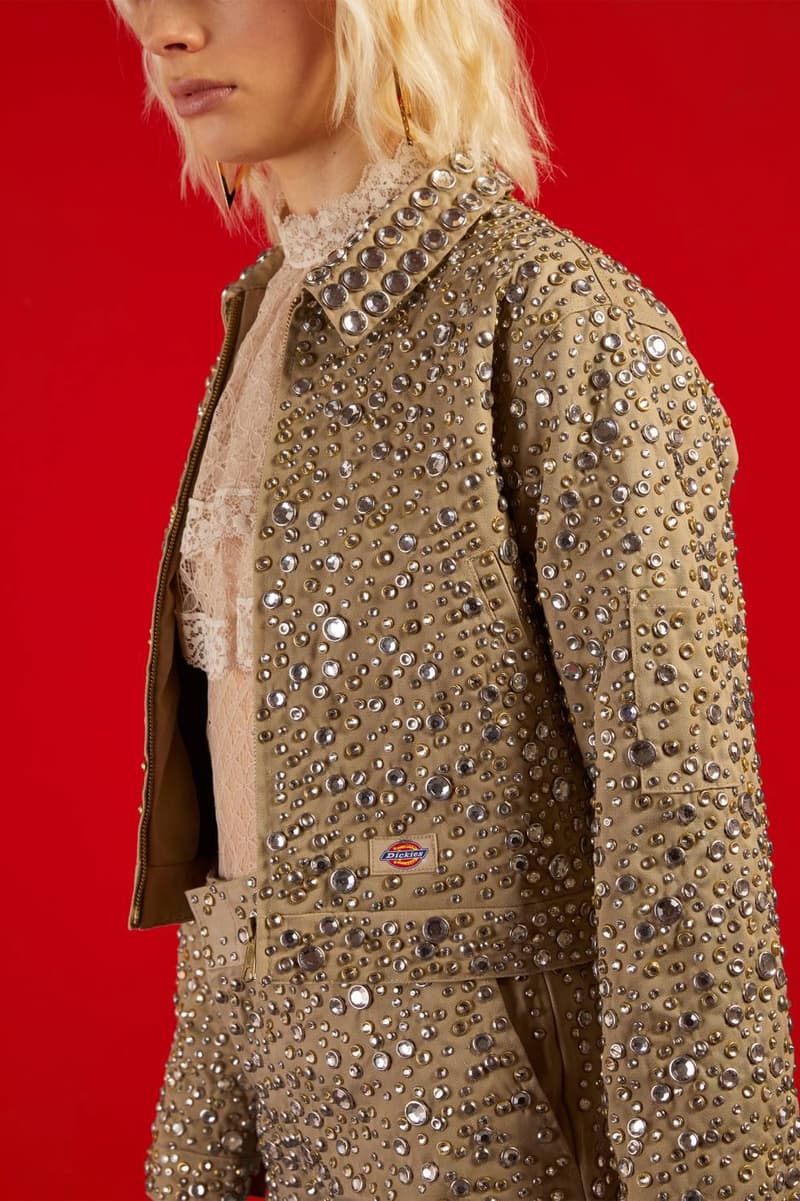 10 of 15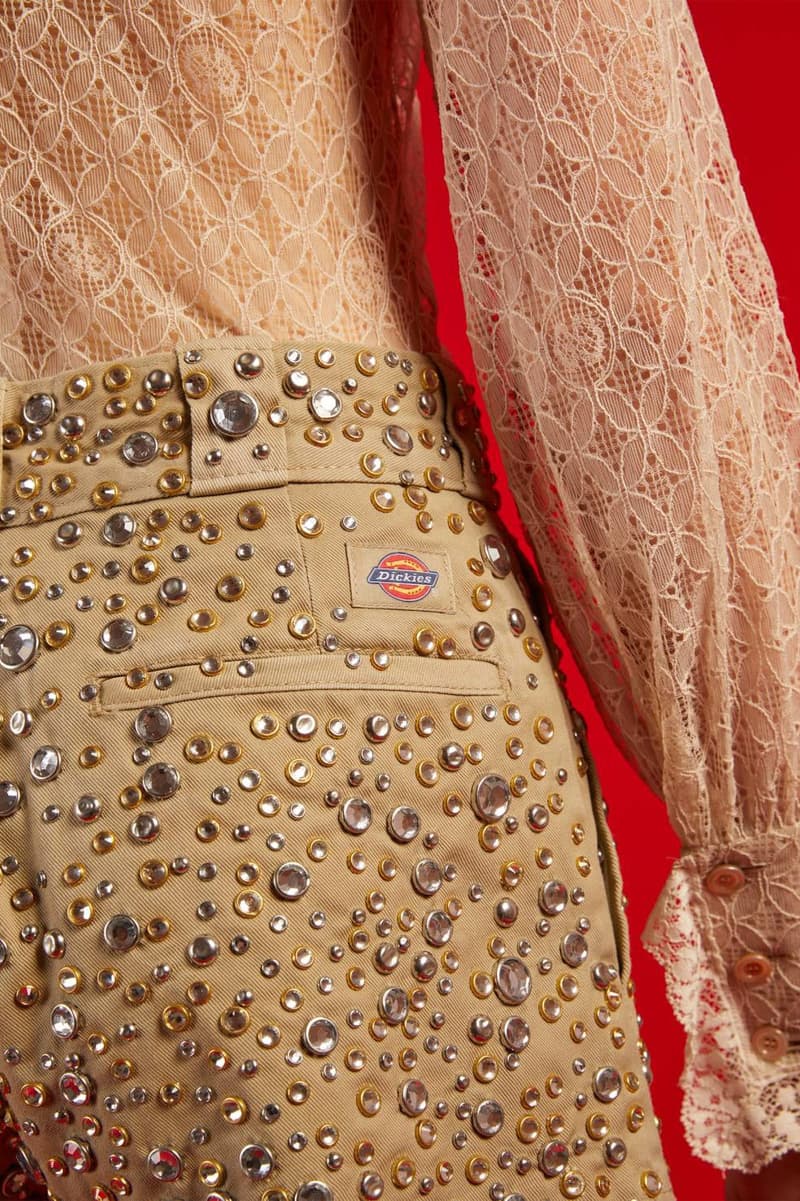 11 of 15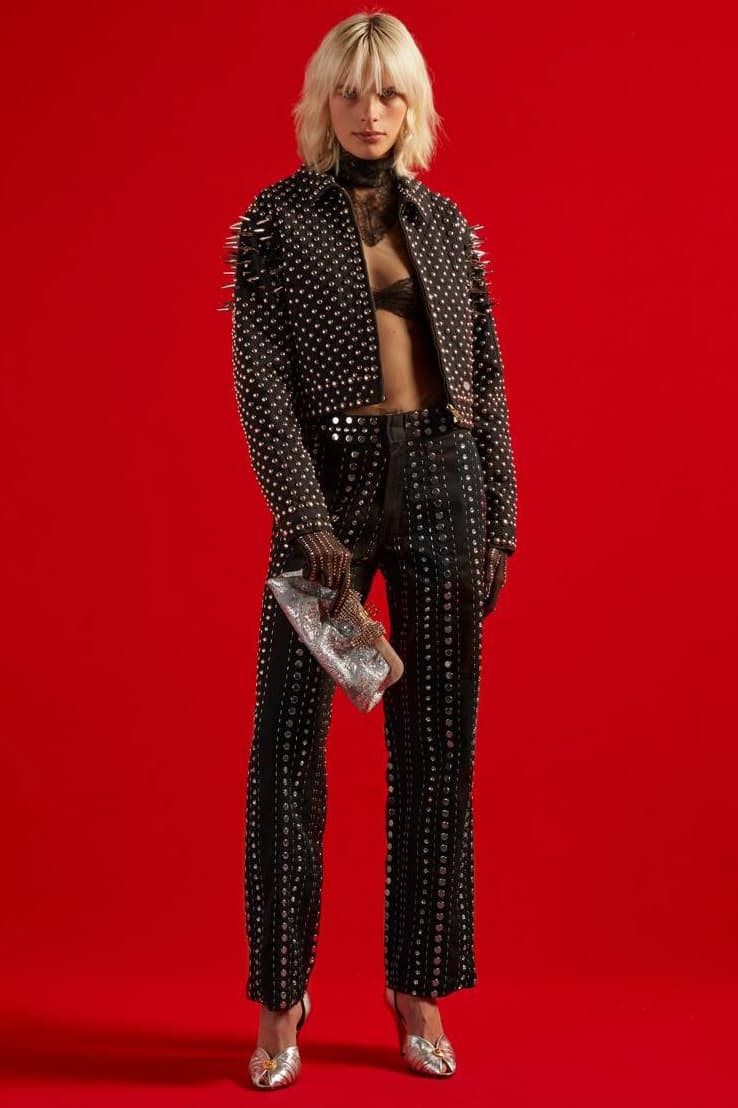 12 of 15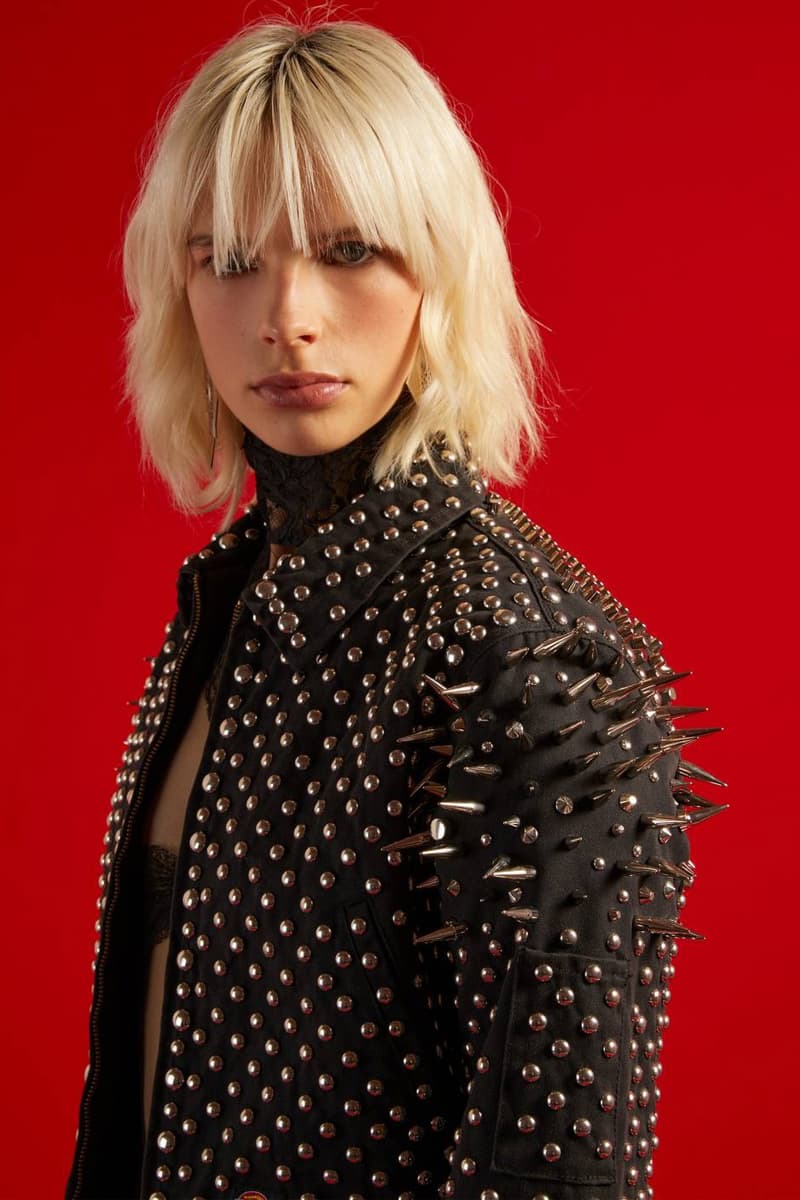 13 of 15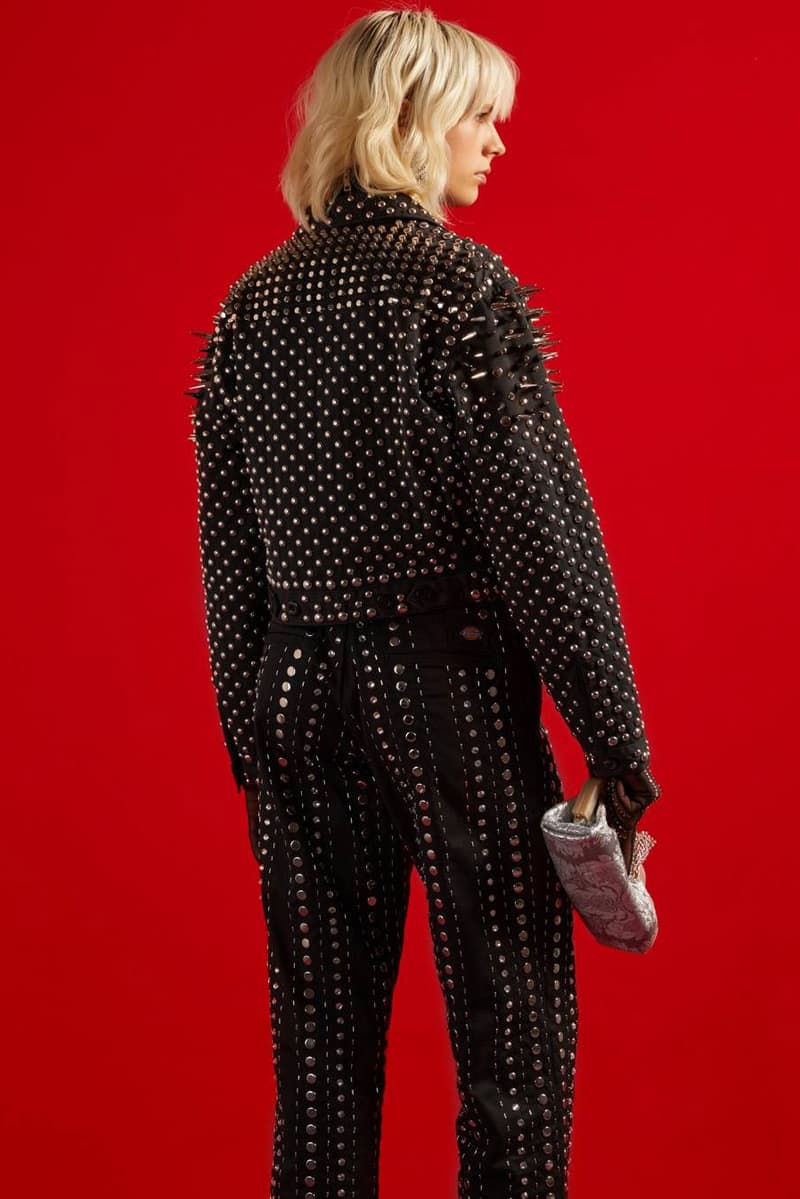 14 of 15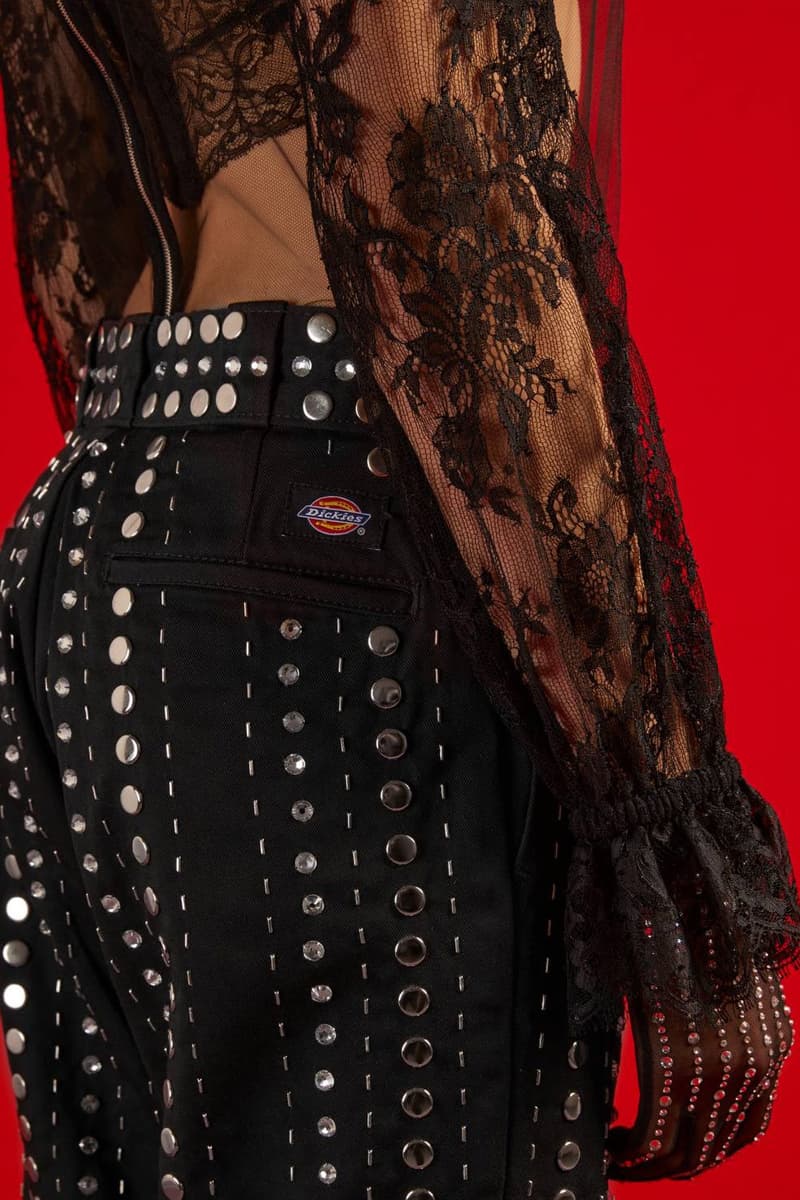 15 of 15
Workwear pioneer Dickies has come a long way since its formative years in 1920s Texas, as it has just teamed up with Gucci Vault to release a luxurious capsule of reworked classics.
Dickies is no stranger to a collaboration, often seeing its staple workwear pieces imagined by luxury imprints including Opening Ceremony, Our Legacy WORK SHOP, and of course, Supreme. However, such past partnerships have typically leaned towards a streetwear realm, contextualizing utilitarian gear for the bogo-wearing Soho crowd.
Thanks to Gucci, Dickies enters the luxury field. Taking the Eisenhower Jacket and epochal 874 Pants, Dickies' essentials are imagined in studs, embellished to the nth degree. While the signature cotton-poly twill shell construction remains, studs now add plenty of weight and structure to the Eisenhower, arranged in a zig-zag pattern in alternating sizes for something quintessential of the House. Likewise, 874 Pants sport a similar all-over stud array, while the beige Eisenhower is cropped for a contemporary, feminine touch.
Bermuda shorts are paired with a work shirt for something more casual, echoed by these pieces' comparative lack of studding, while everything is upped to the nines once again with Gucci Vault's spikey studded cropped Eisenhower jacket and complementing pants.
As expected with anything Gucci touches, the collection is far from Dickies' usual price point. Items range from $985 USD to $7,410 USD, and all can be bought exclusively through Gucci Vault now.
For more elevated staples, be sure to see what items are restocking from Palace x Calvin Klein.