Argentina Shocks France to Become 2022 FIFA World Cup Champions
Winning in a penalty shootout following a back-and-forth game.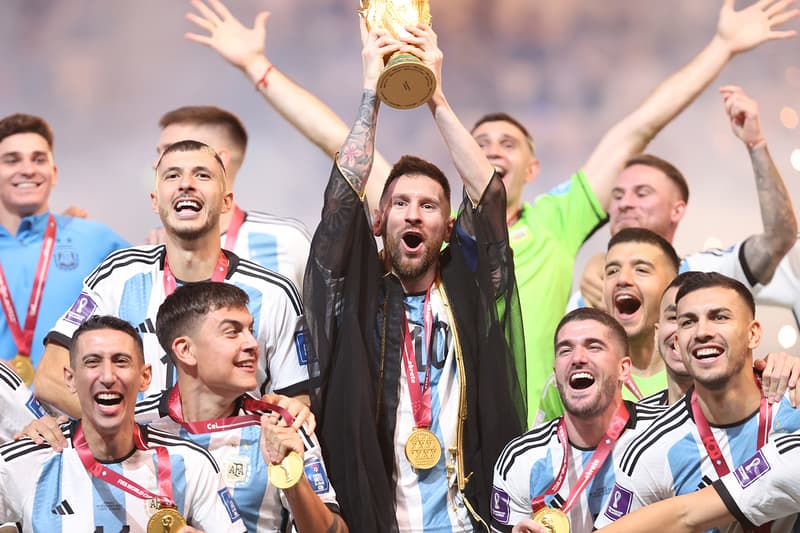 Capping off undoubtedly the most exciting game of the tournament, Argentina shocked France to become the 2022 FIFA World Cup Champions. Despite looking dominant to secure an early 2-0 lead in the first half, Argentina started to crack under the pressure in the second half with France going on to equalize with two goals.
Becoming the eighth World Cup Final to go to extra time, both teams fought hard to try to edge out of a victory. Lionel Messi scored a devastating goal in the 108' minute to take the lead at 3-2, but France continued to press, with Kylian Mbappé equalizing once again to make the game 3-3 and take the game into penalty kicks.
Just the third World Cup Final to go into a penalty shootout, Mbappé started the tense sequence by scoring against Argentinan goalkeeper Emiliano Martínez once again. Though a saved attempt and a miss from France offered Argentina to take home the trophy after losing their 2014 Final 1-0 to Germany. Led by Messi, Argentina incredibly scored on all their attempts to become the 2022 FIFA World Cup Champions.
With his performance in the 2022 FIFA World Cup Final, Lionel Messi became the first player in history to score in the Group Stages, Round of 16, Quarter-Final, Semi-Final, and Final in the same tournament. The 2022 Championship victory is the soccer star's first time winning the cup and will be his final World Cup appearance.
In case you missed it, the "Where's Messi?" fan is now an Argentina supporter.