Freddie Gibbs Talks Wanting To Collaborate With Tyler, the Creator
"Cha-ching! Give me my money."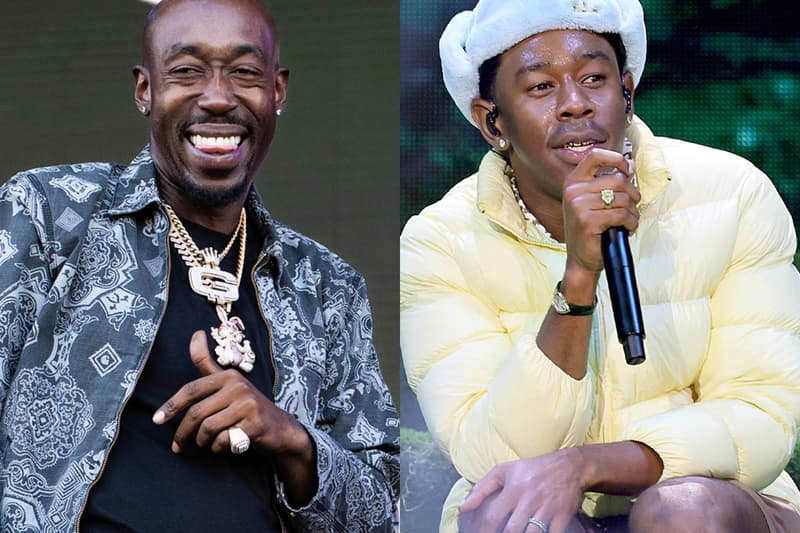 Freddie Gibbs would be lying if he said he never thought about a collaboration with Tyler, the Creator. In a recent interview for RapCaviar, the artist discussed reuniting with Tyler, the Creator for a full-length record. Without hesitation, Gibbs immediately said that he would be open to collaborating with the Call Me If You Get Lost artist.
At around the 58:35 mark in the interview, Gibbs was asked if fans could see a collaboration between the two in the future. Gibbs responded with,
"Cha-ching, gimme my money! We could do it, Tyler!

I'm gonna call his mama and make it happen…I always loved Tyler, that's like a little brother to me…I love Tyler, man, he's such a f**king weirdo. Like, how can you not love a guy like that?"
He continued to commend Mr. Golf Wang himself praising him, "Like I said, he's somebody—he's like a little brother to me, but I look up to him at the same time, too. I see the things that he does and I'm like, 'What the f**k?' It's amazing. He has no fear at all, whatsoever." In 2020, Gibbs and Tyler collaborated on Gibbs and The Alchemist's Alfredo. Gibbs' RapCaviar interview comes just over a month after he released his fifth studio album $oul $old $eparately which featured 15 tracks featuring big names like Pusha-T, Anderson .Paak, Big Sean, Rick Ross, Offset and Jadakiss.
Watch the full interview below.
In case you missed it, J.Cole and Smino drop cinematic "90 Proof" music video.