Sillage Plays With Harris Tweed, Sashiko and Silhouettes for Fall 2022
Billowing ponchos, curvaceous pants and crisp shirts combine for a fun flurry of fashion.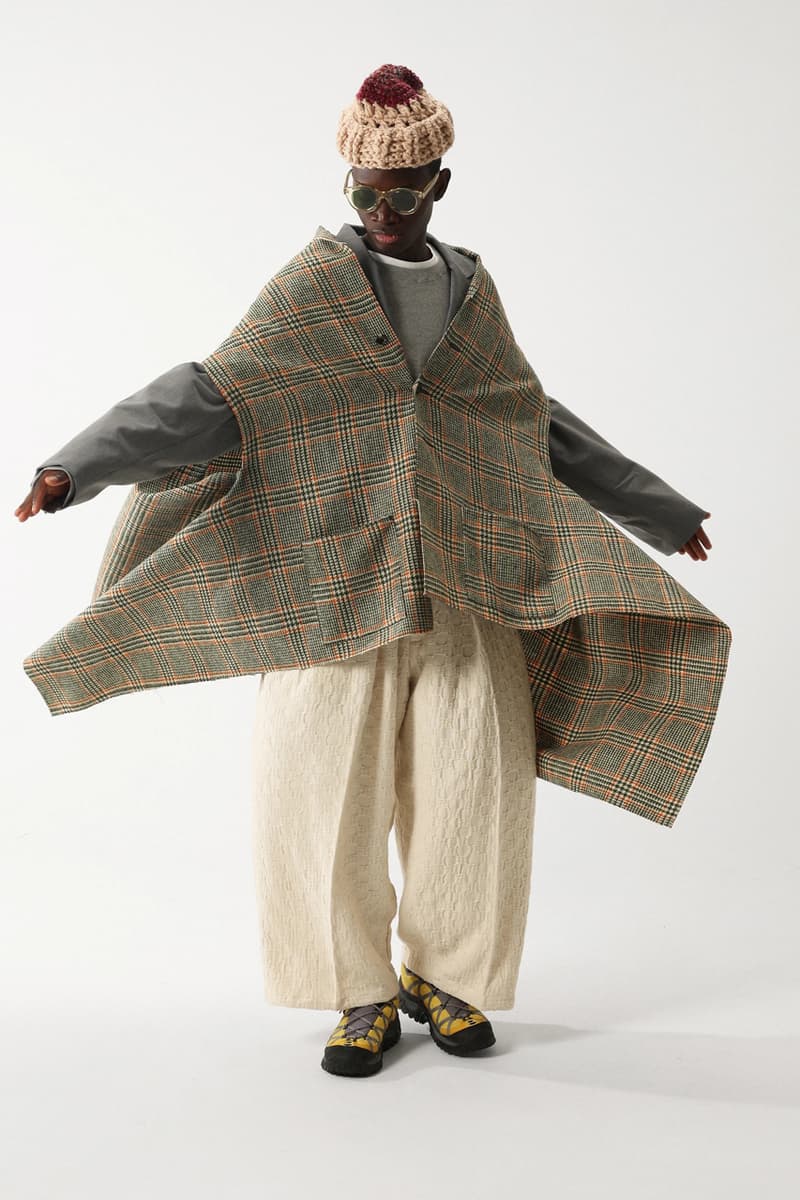 1 of 15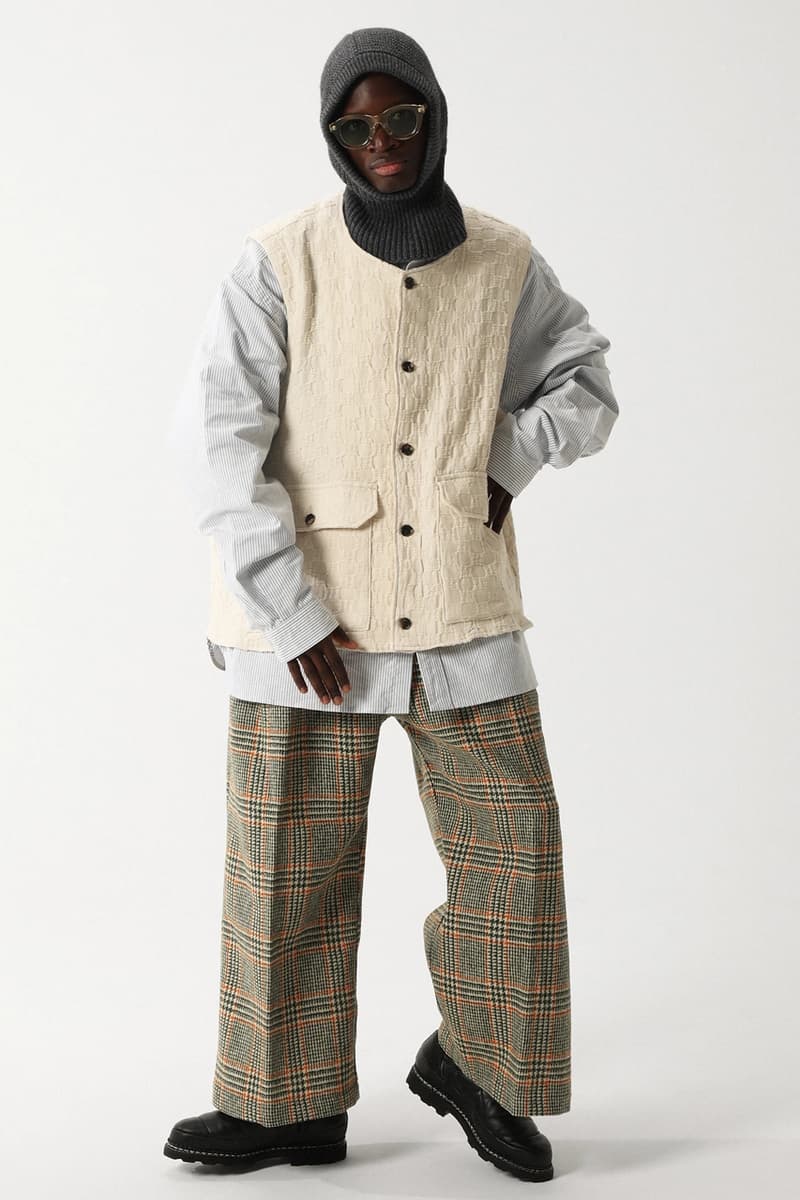 2 of 15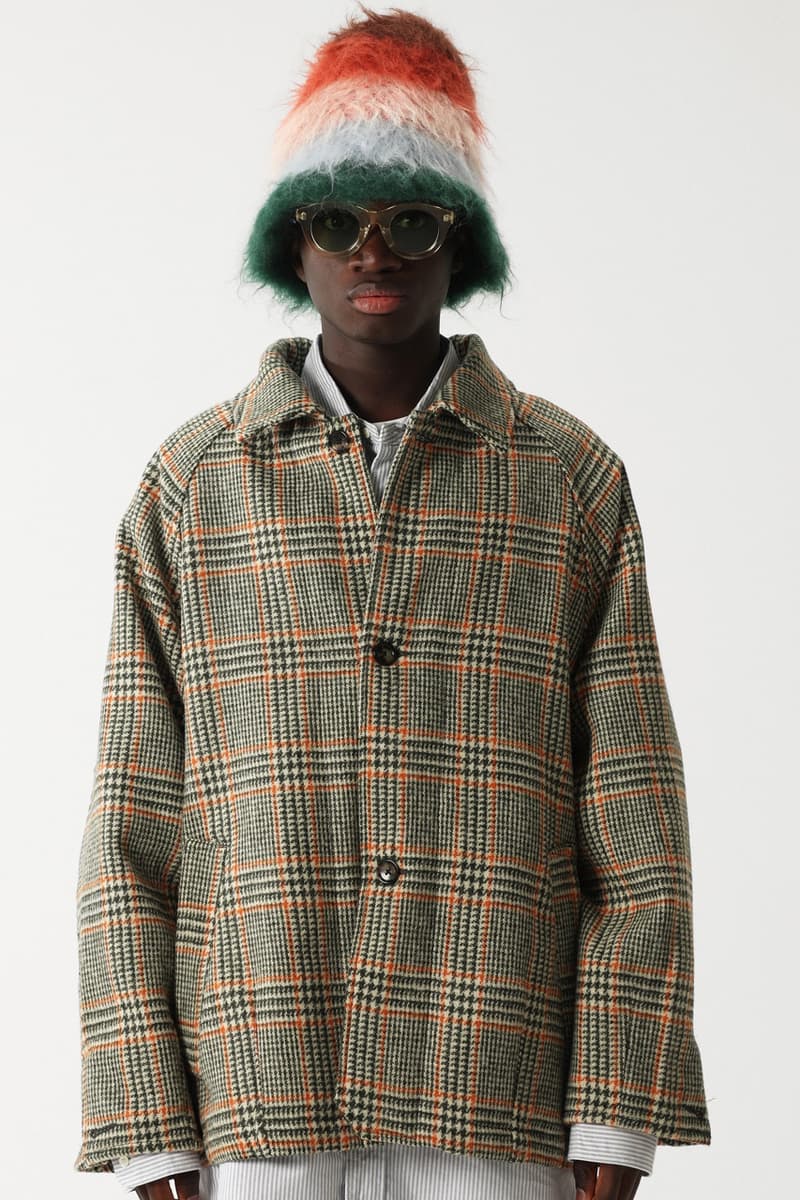 3 of 15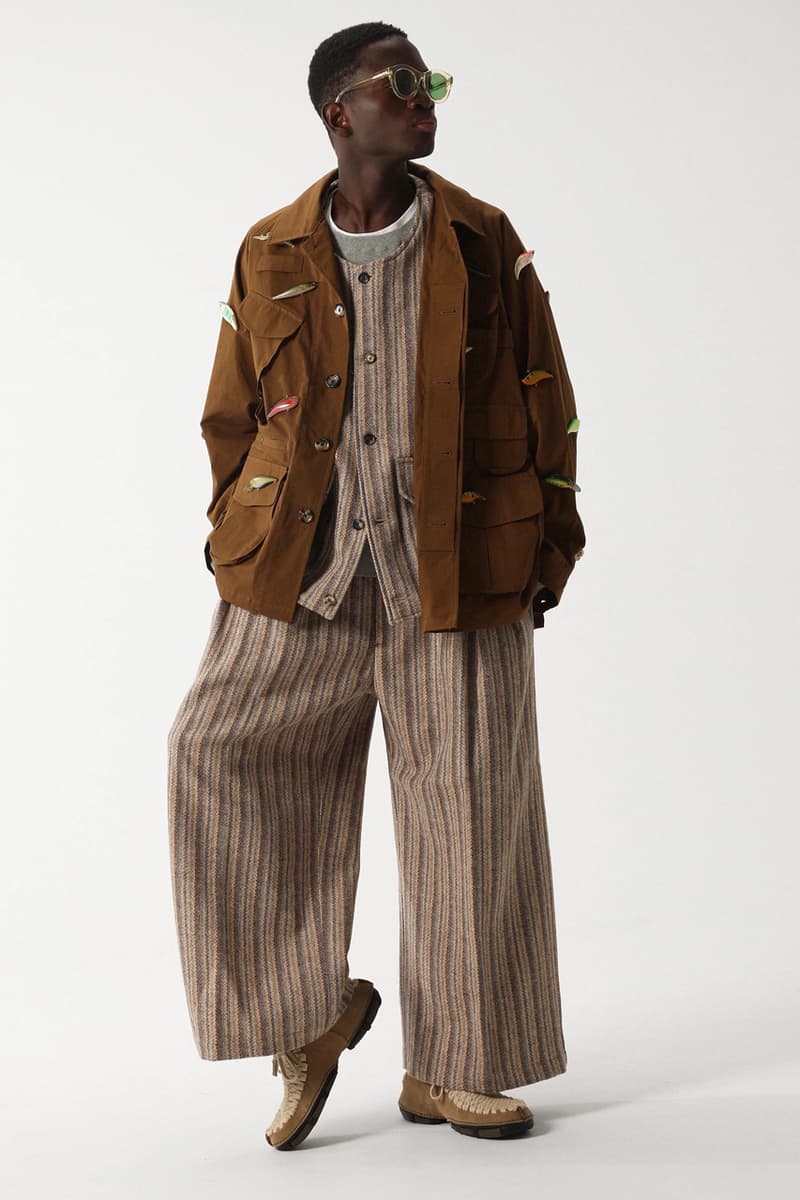 4 of 15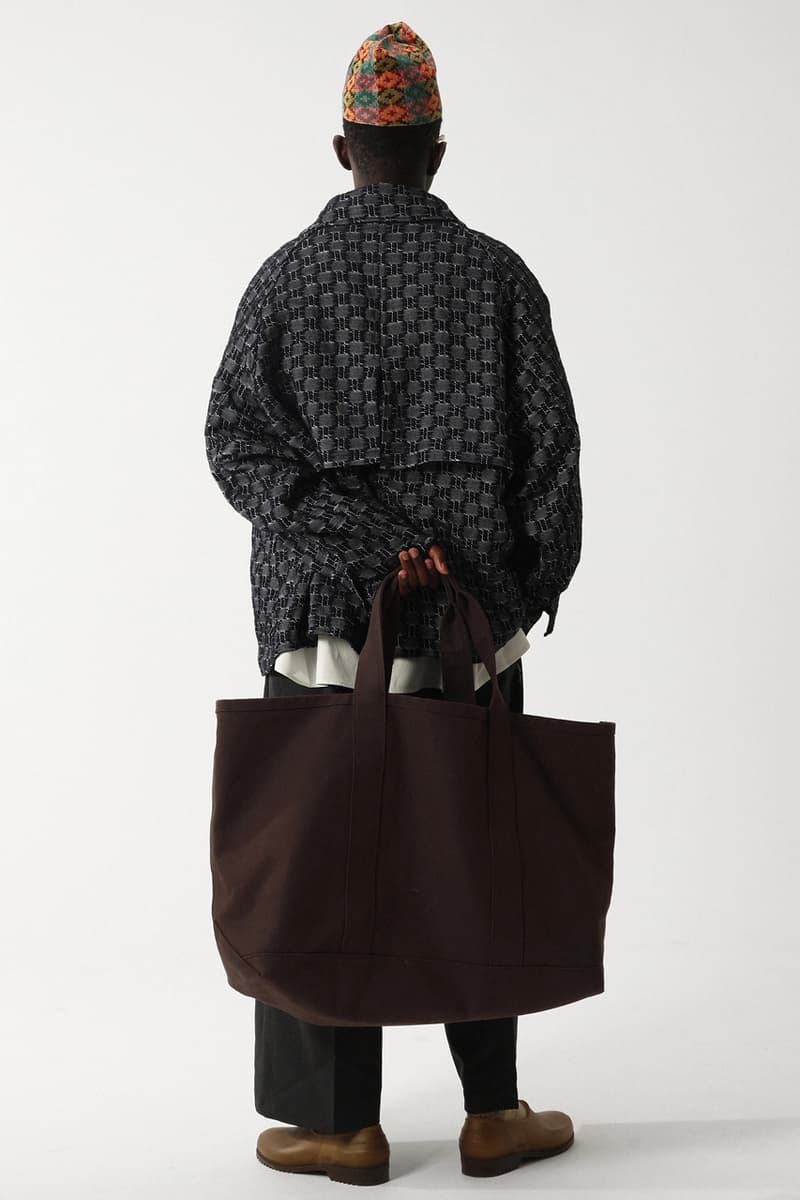 5 of 15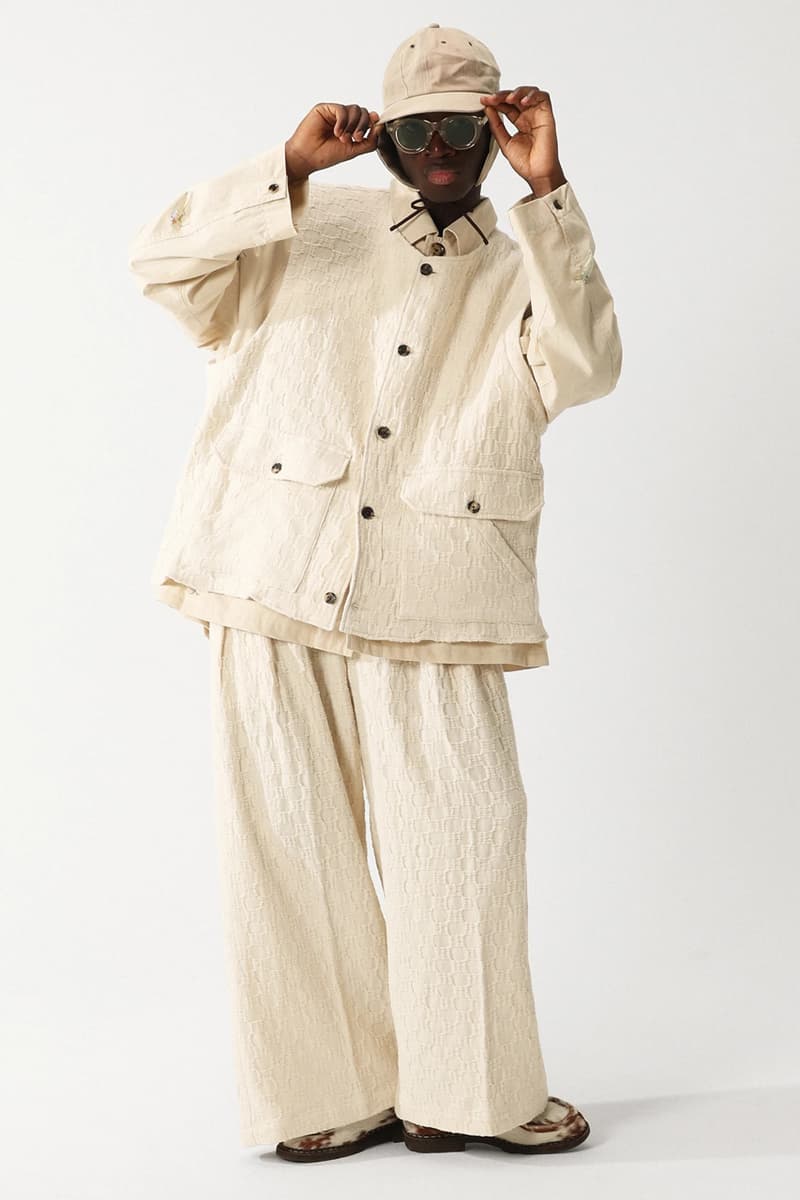 6 of 15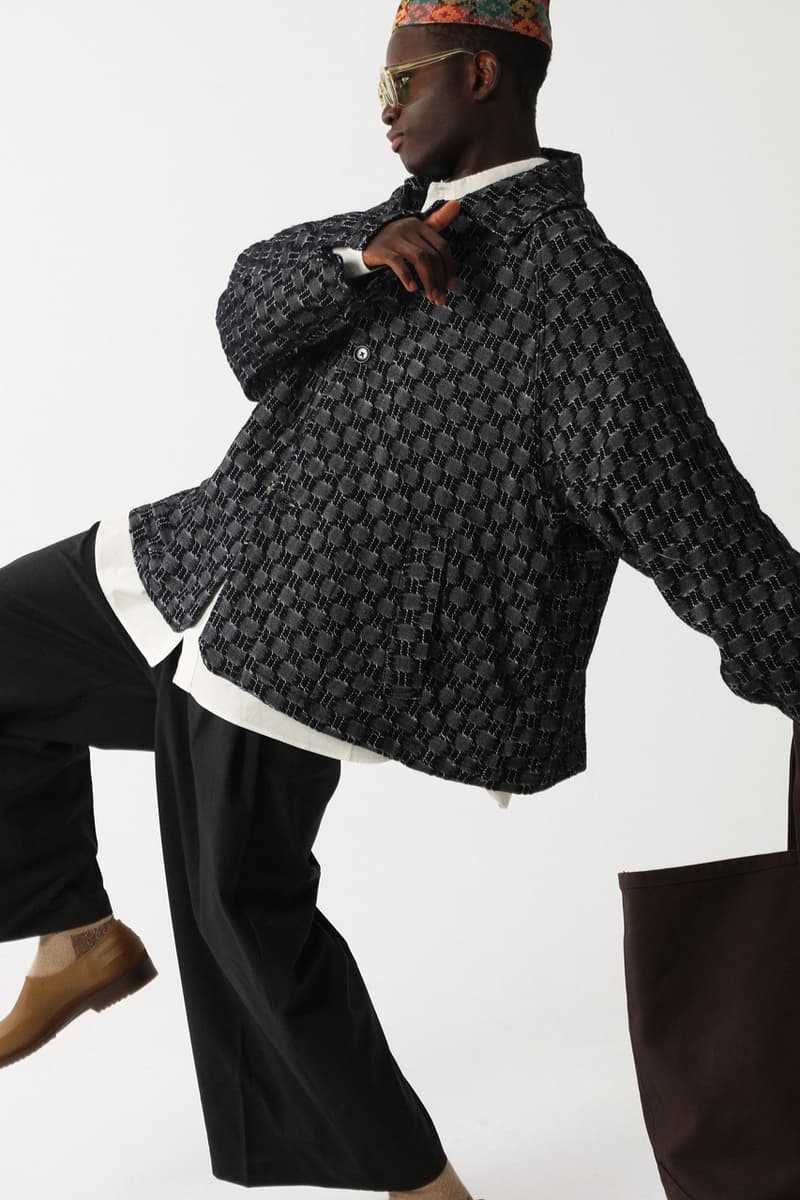 7 of 15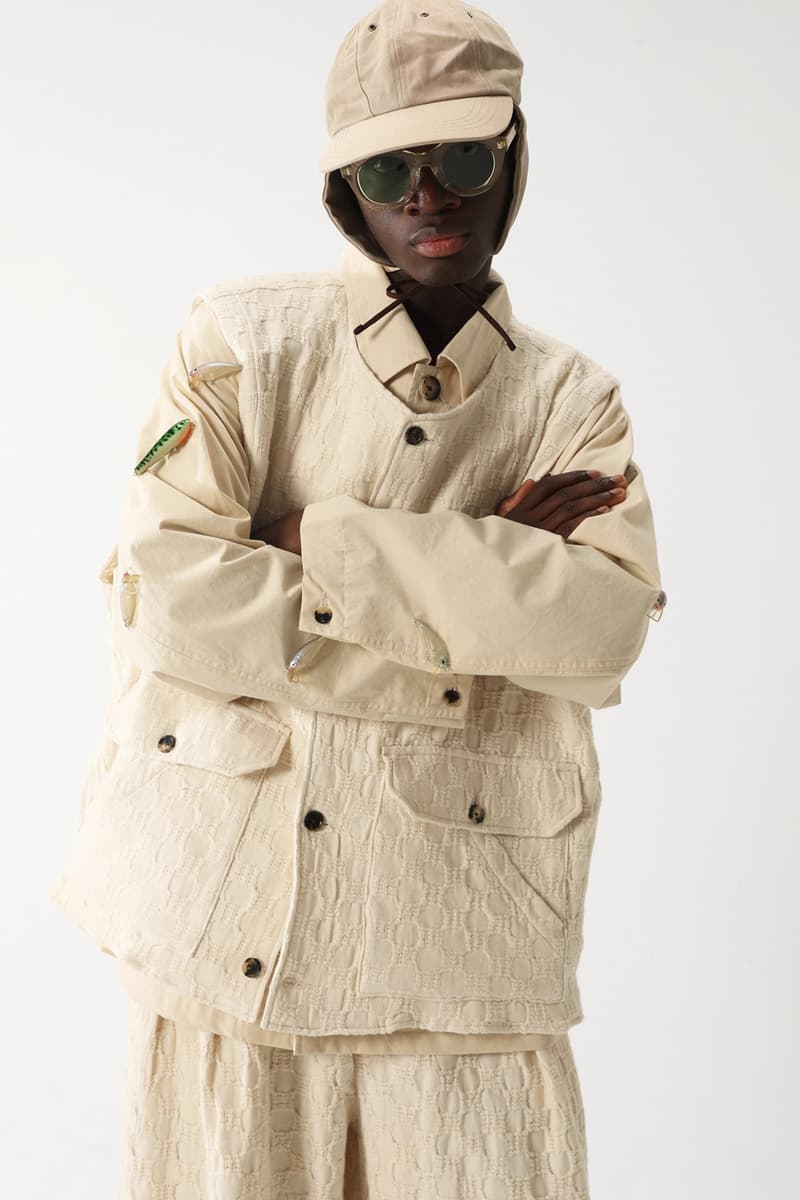 8 of 15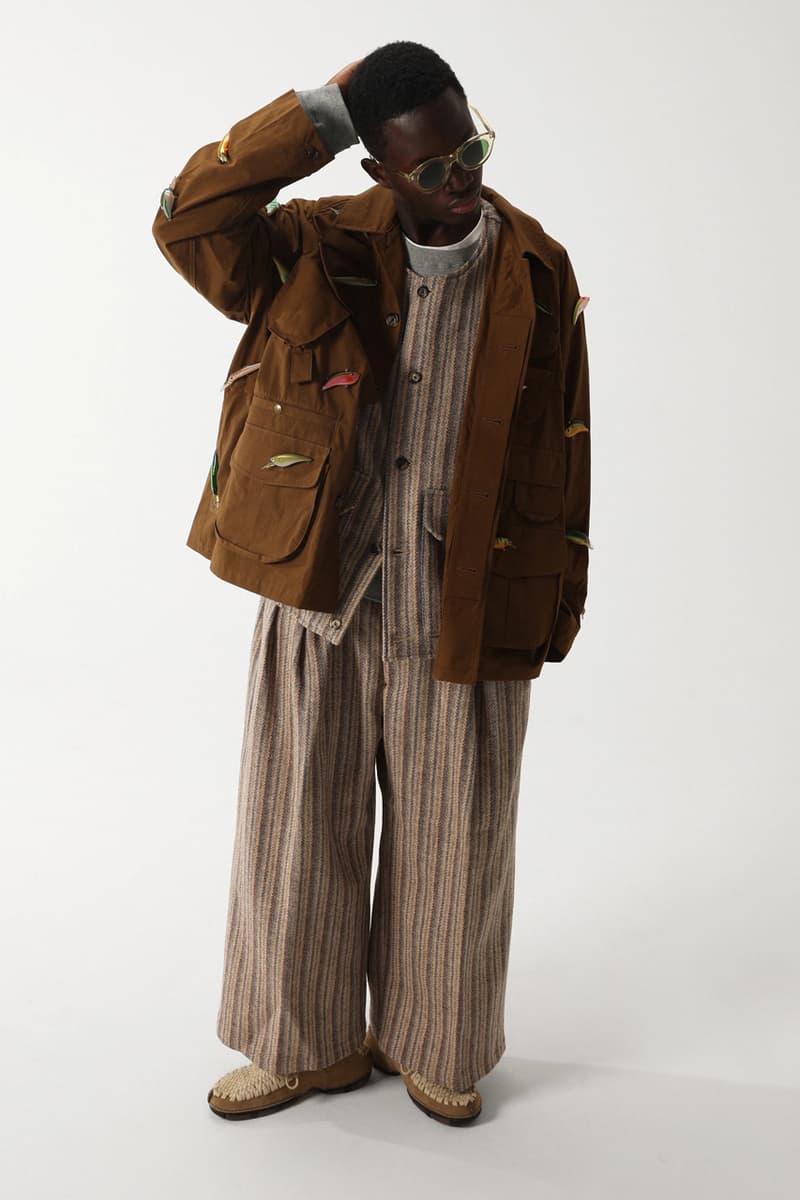 9 of 15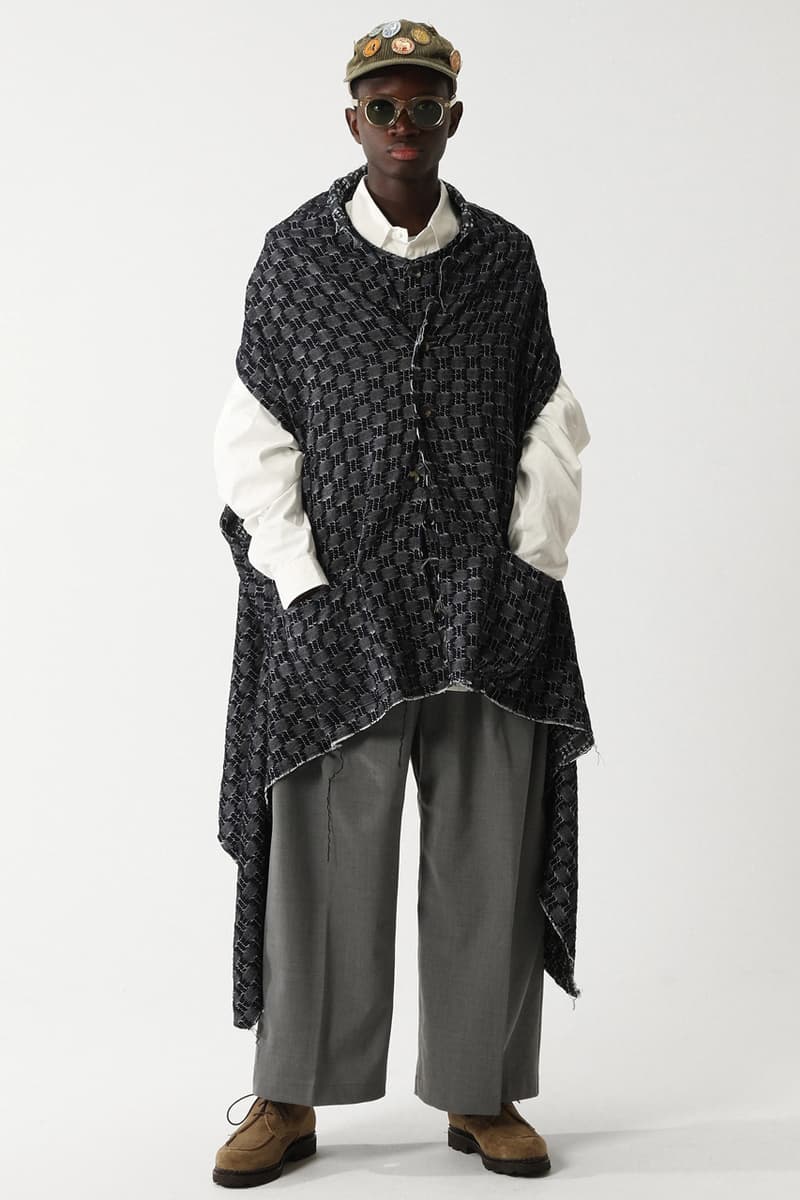 10 of 15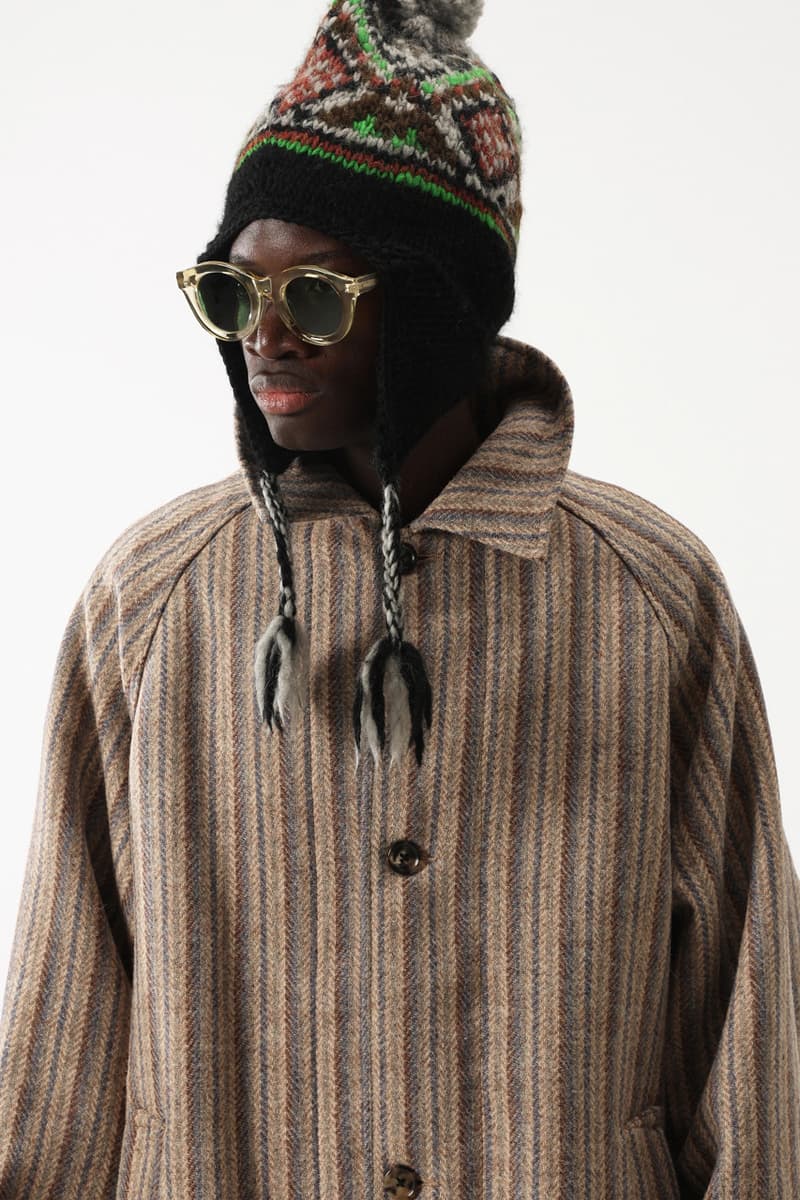 11 of 15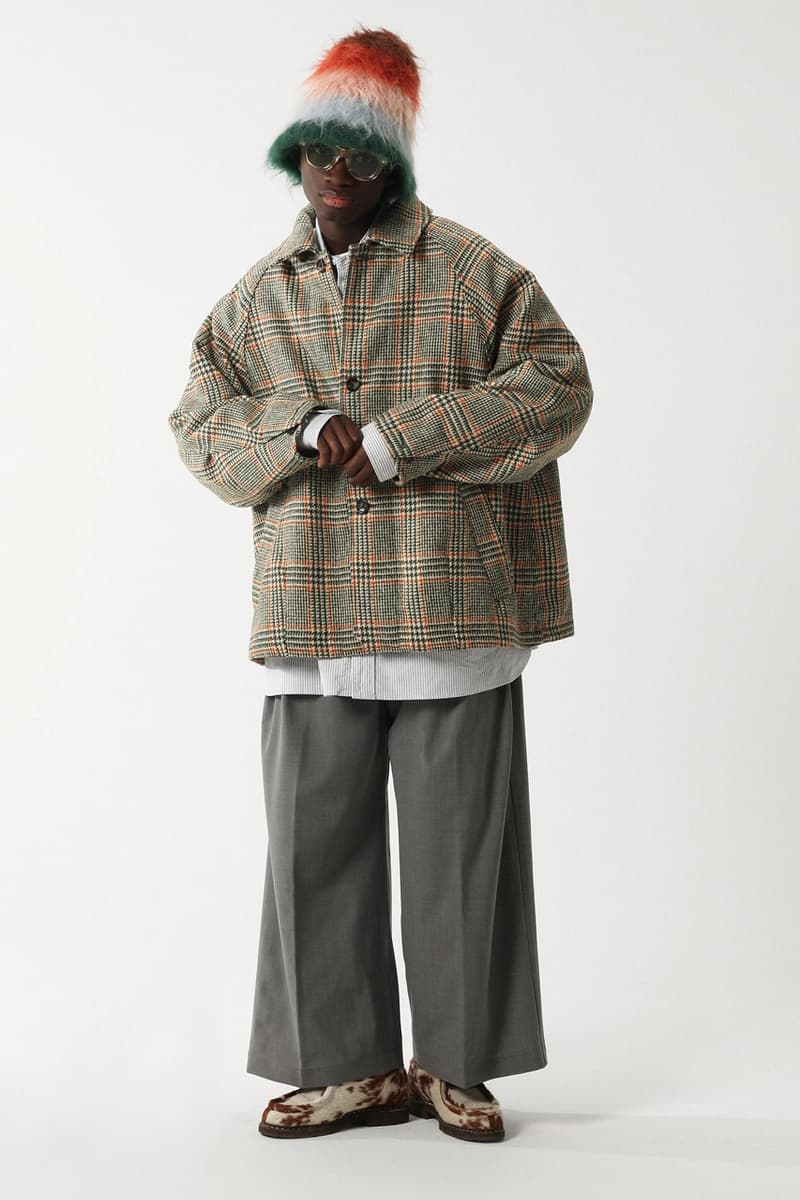 12 of 15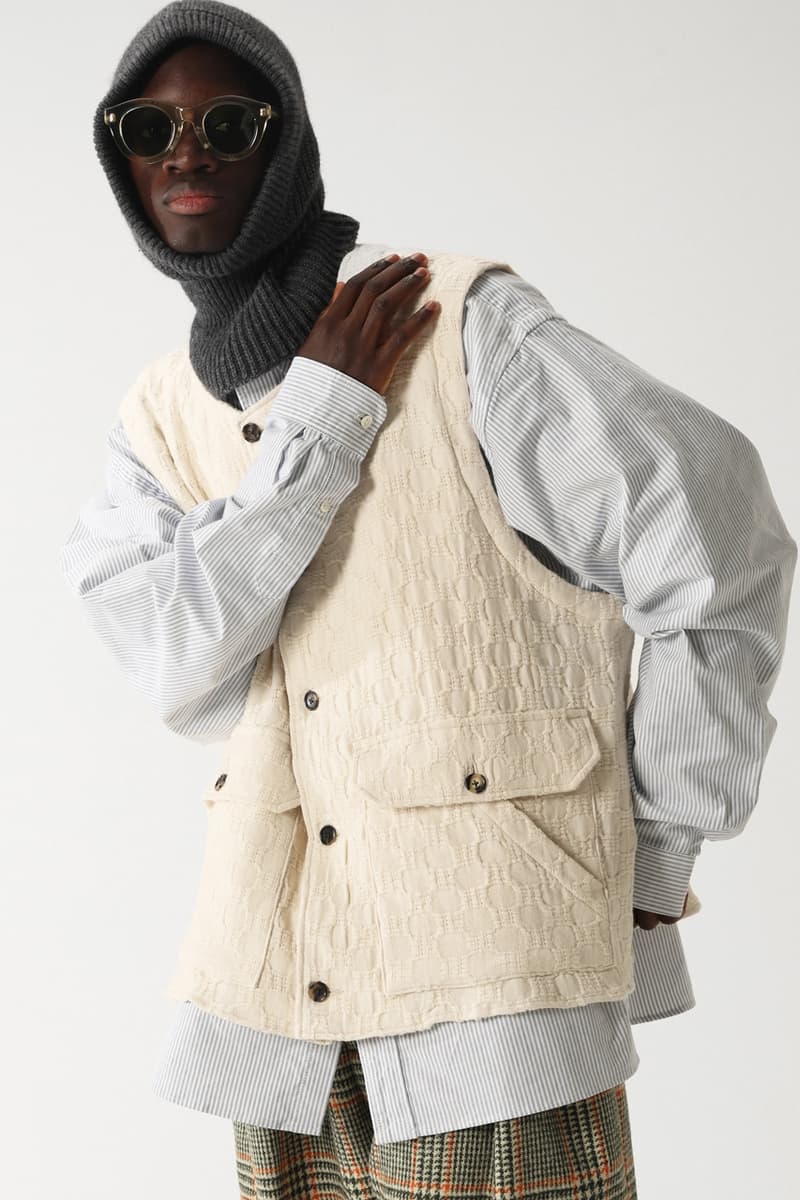 13 of 15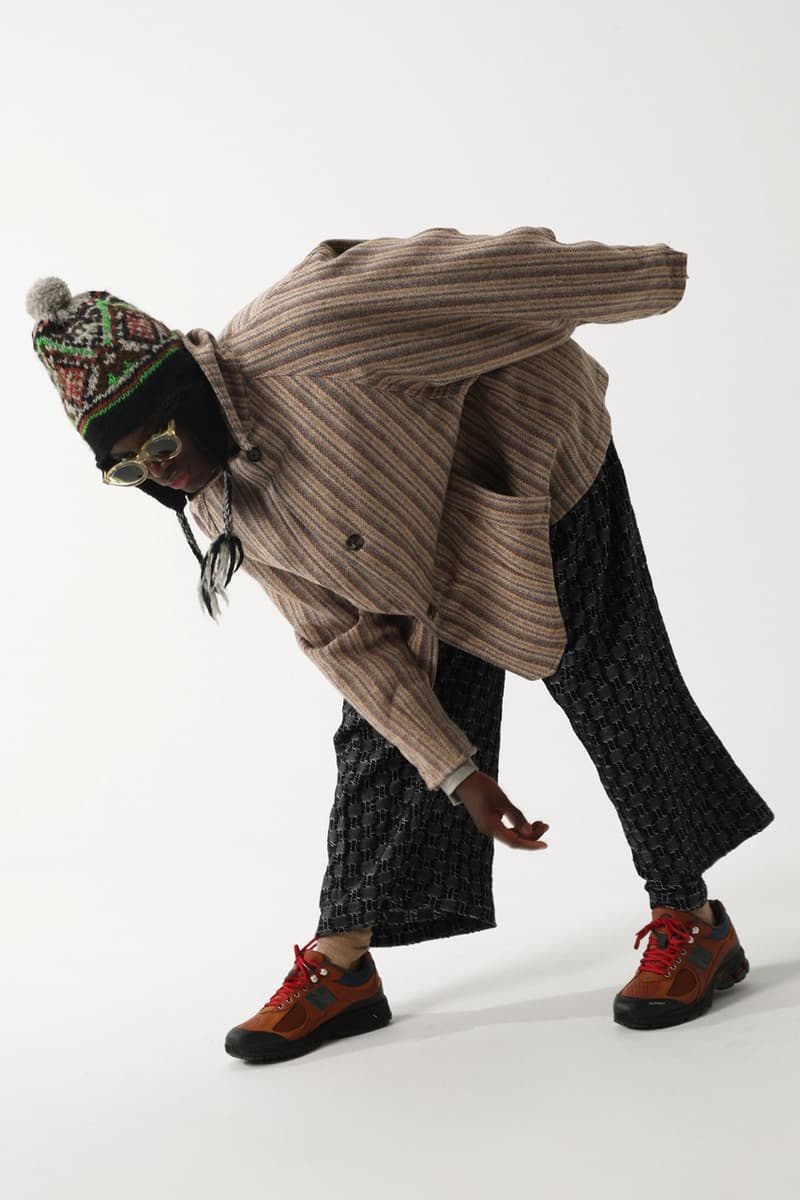 14 of 15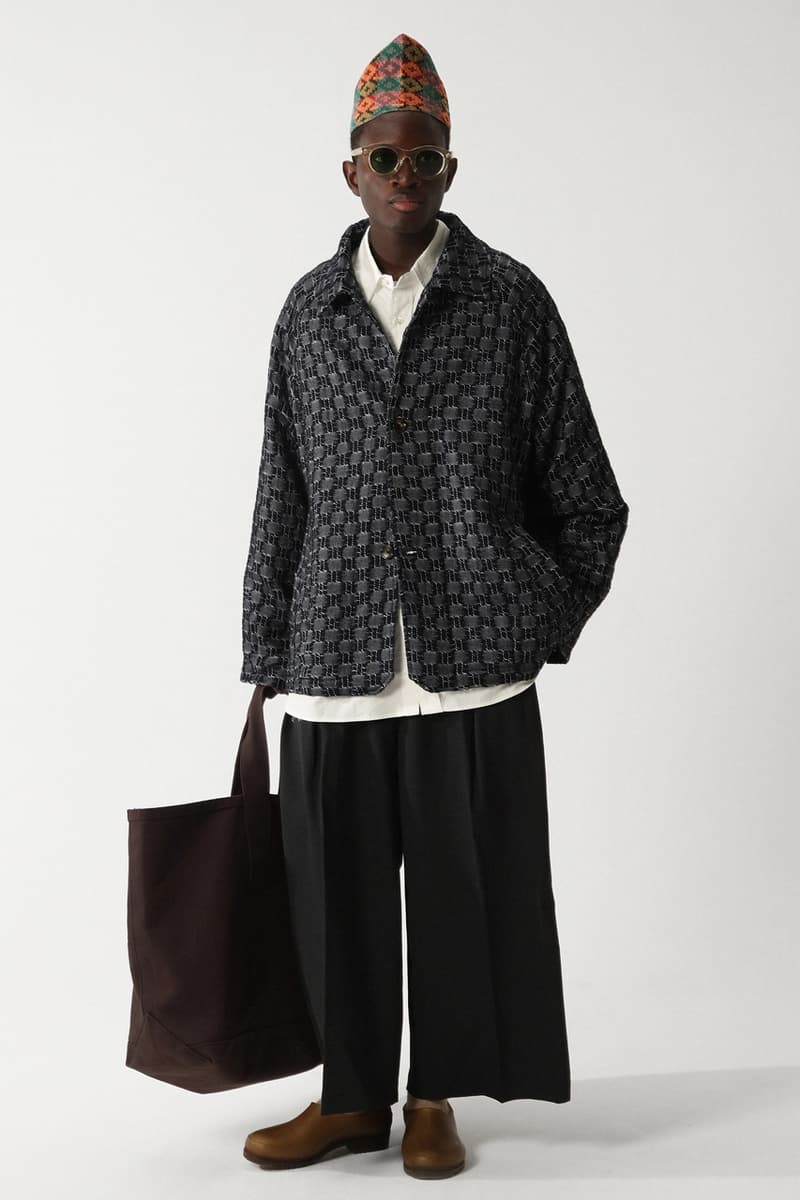 15 of 15
Nicolas Yuthanan Chalmeau's Sillage carries the slogan and ethos "Inspired by the world, made in Japan," and for Fall 2022 this mantra couldn't ring any truer. With a heavy focus on Harris Tweed and Sashiko fabrics, the season-appropriate collection explores traditional materials elevated by Eastern influences, as silhouettes billow and drape, fold, flow and free themselves of the body's rigidity.
A cape, cut in tweed, leans on the side of a tactical vest that's been given a decidedly Japanese makeover. Two large square pockets sit at the nipped-in front, while fabric extends all around the body in a voluminous manner to subvert structure, in turn giving one's profile a shapeless appearance. This freedom is echoed throughout the collection as Sashiko techniques apply themselves to a pair of cream pants, ones that are C-shaped with the legs curving outwards from the waist to the ankle.
As expected, Sillage offers a full uniform approach for many of these pieces. Those trousers match with a vest — this time more structured — and the cape can be paired with Harris Tweed trousers that fall from a high waist to the floor with a darted pleat running down the middle of each leg. Hakama pants are perfect for that nonchalant styling trick that gives off an easy air and aesthetic, while the use of Sashiko in a dark gray hue serves a more serious look, one that's formal when paired with an ivory button-down and wide-leg pants in black.
Sillage's Fall 2022 collection is the epitome of clean and crisp, only offered with a twist that makes everything you are wearing characterful and expressive. Look at the collection above, and shop it online (along with more seasonal garments) now.
In other news, KENZO's "Boke Flower" collection can be seen in detail here.