Rihanna's Super Bowl Halftime Show Performance Reportedly Being Turned Into a Documentary
Apple supposedly "paid millions" to capture her journey back to music.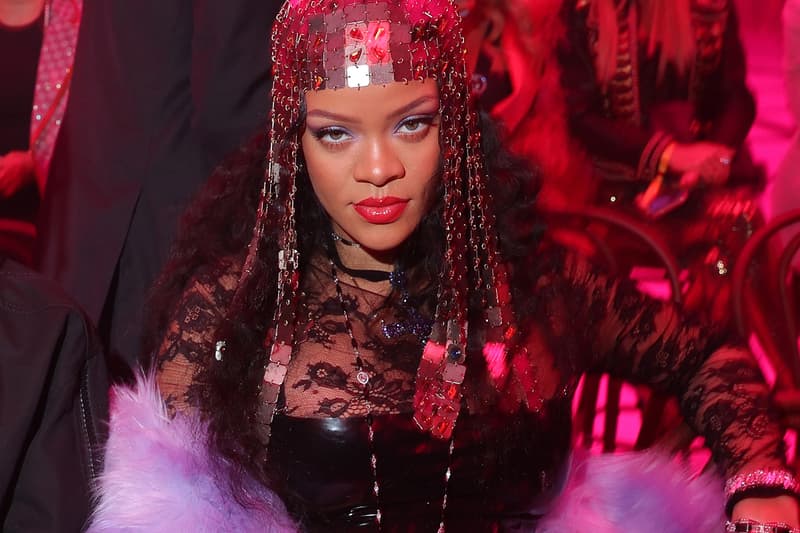 Rihanna's Super Bowl LVII Halftime Show performance in February 2023 is supposedly the focus of a new documentary over at Apple TV+.
Sources claim that the streamer shelled out millions of dollars for the docu, which will follow Rih's journey back to music after giving birth to her and A$AP Rocky's child earlier this year. "She will be recorded during rehearsals and meetings in the lead-up to the big night and give an insight into what her life is really like now that she is returning to pop as a mum," an insider alleges. "Rihanna is a massive force to be reckoned with when it comes to music and so Apple has paid millions."
"There is a massive appetite for everything to do with Rihanna, especially as this will be her major return to the stage for the first time in years," the source added. "The Super Bowl is one of, if not the, biggest stages in the world, so her show was always going to be huge. Add on top of that it's a live comeback and the pressure is immense. She is keen for the world to remember why she is one of the greatest performers of all time."
The documentary could be the "special project" the artist and businesswoman was hinting at in early November, after she confirmed that she currently does not have plans to release an album any time soon. "If I'm going to leave my baby, I'm going to leave my baby for something special," Rih said of her decision to perform. "It was now or never for me."
Elsewhere in music, Iggy Azalea has sold her masters and publishing catalog for a hefty eight-figure sum.