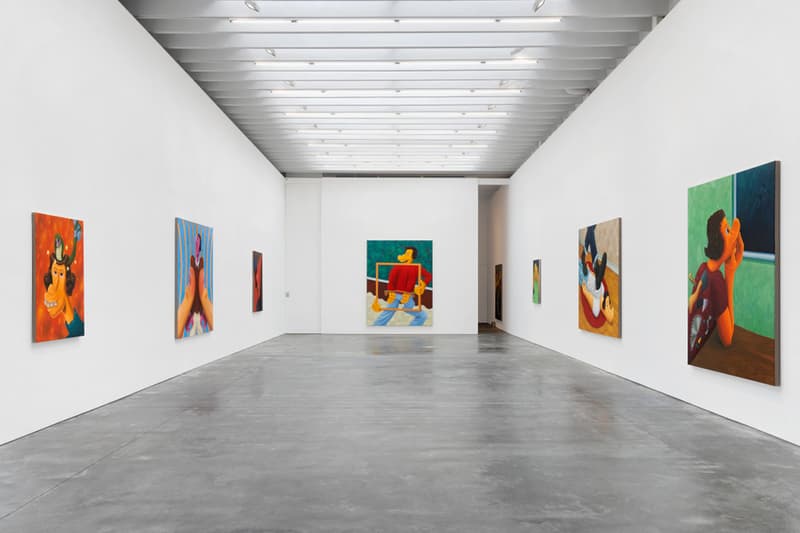 1 of 13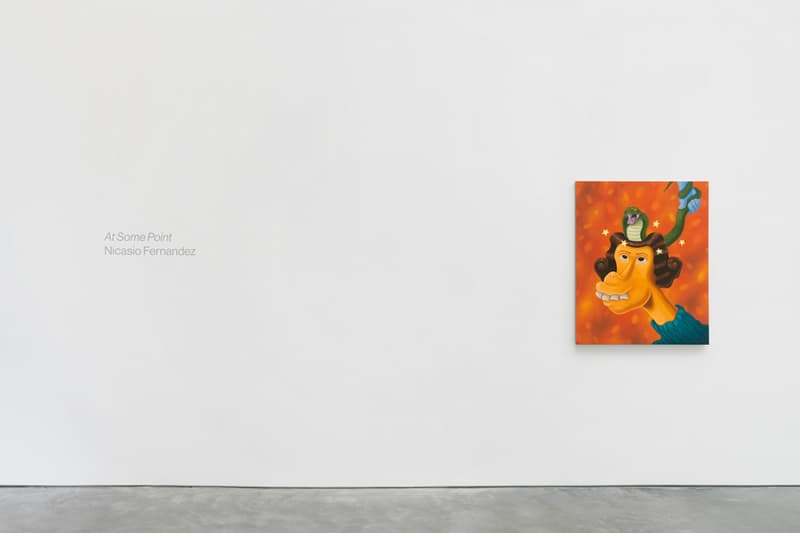 2 of 13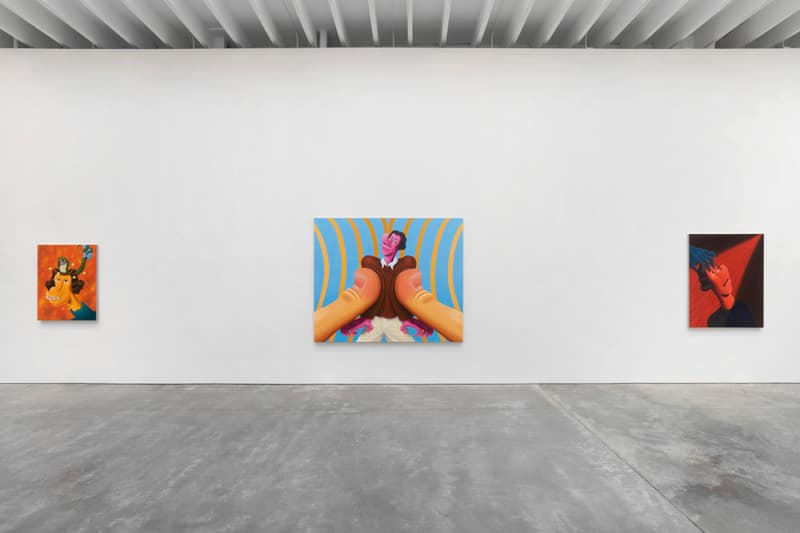 3 of 13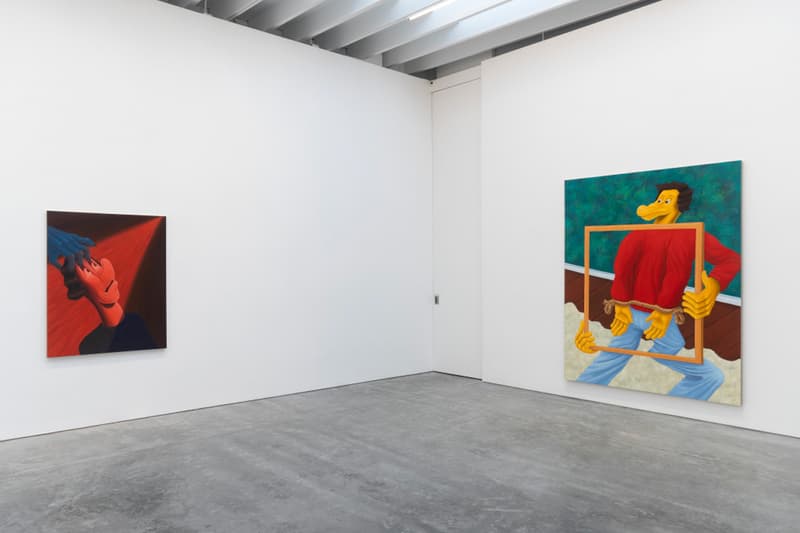 4 of 13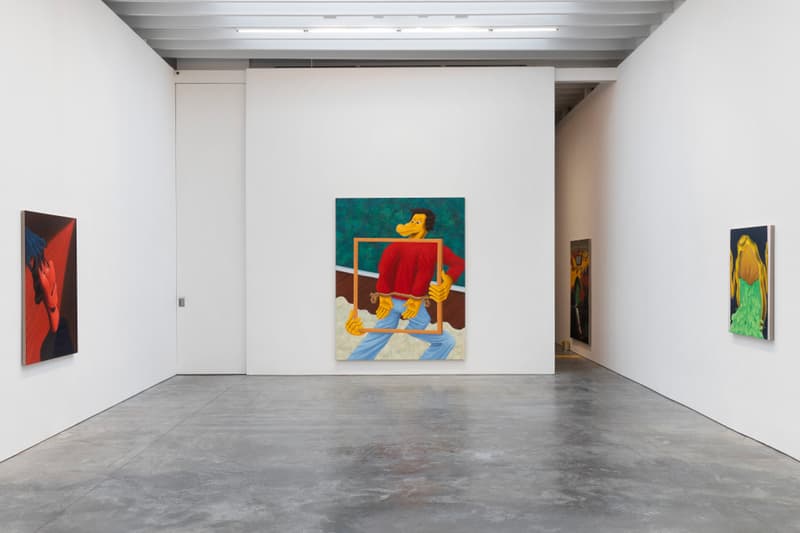 5 of 13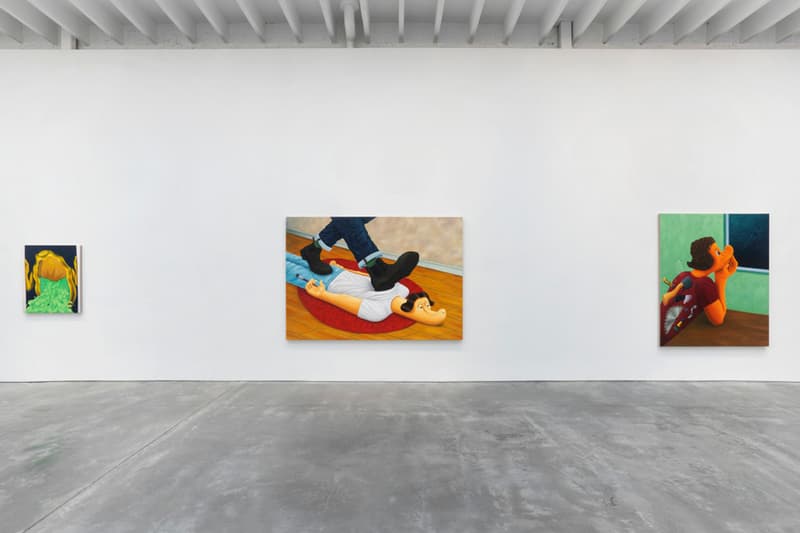 6 of 13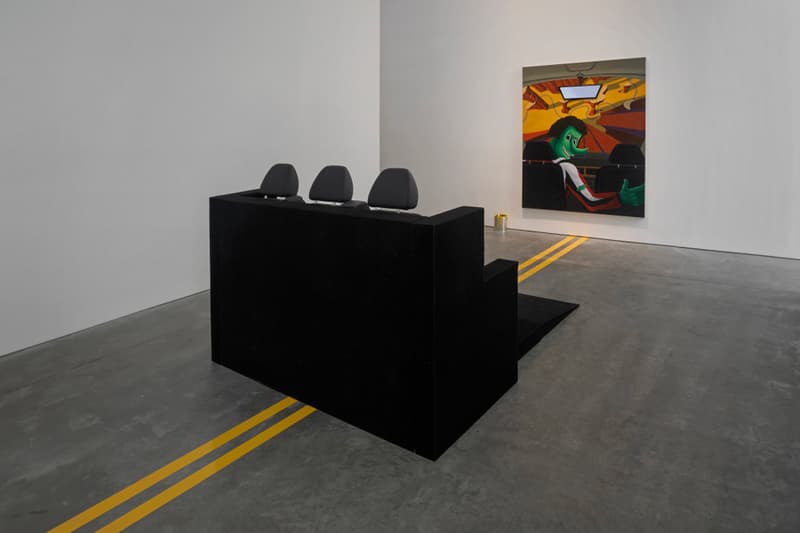 7 of 13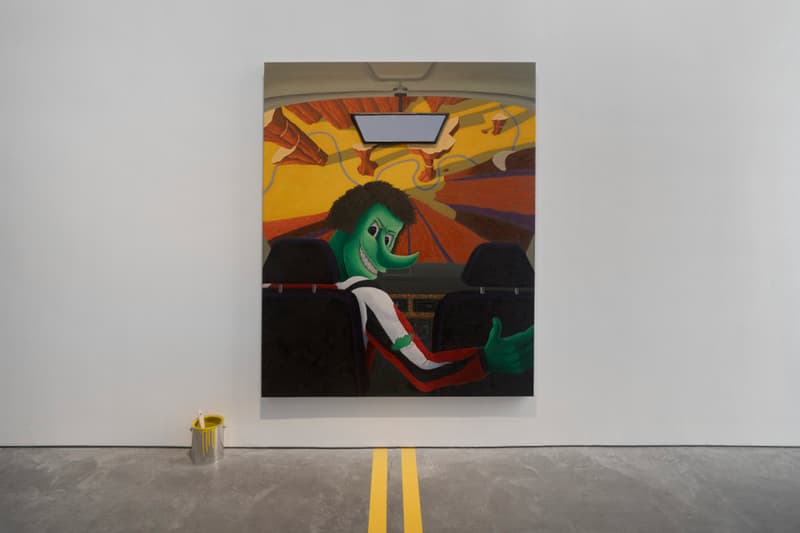 8 of 13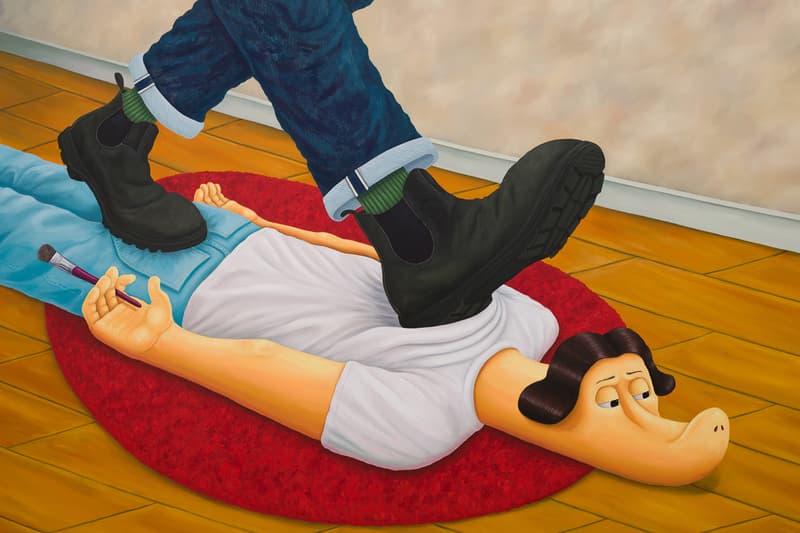 9 of 13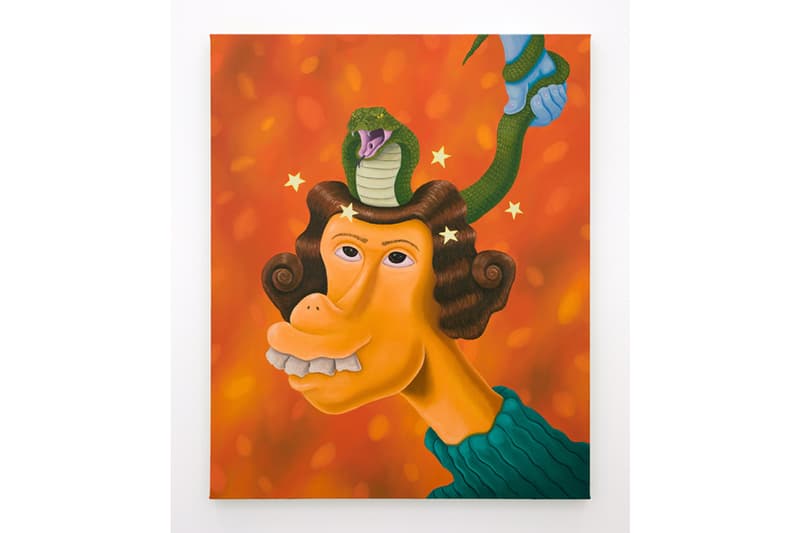 10 of 13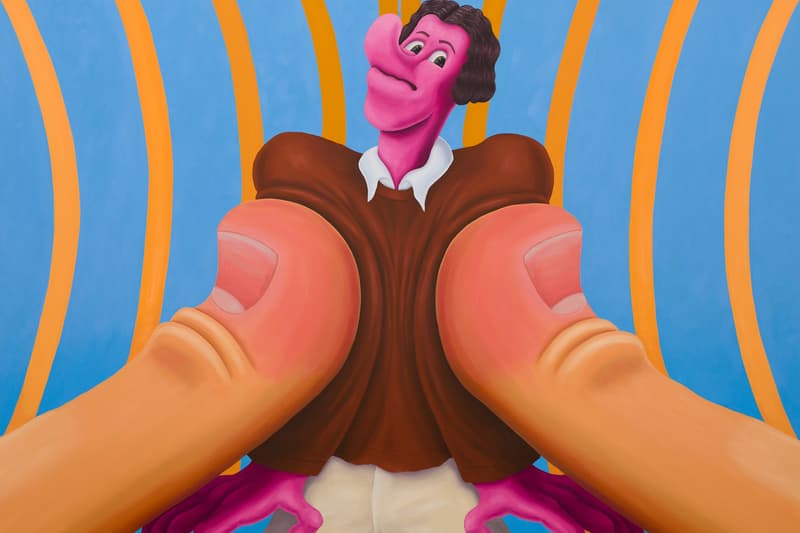 11 of 13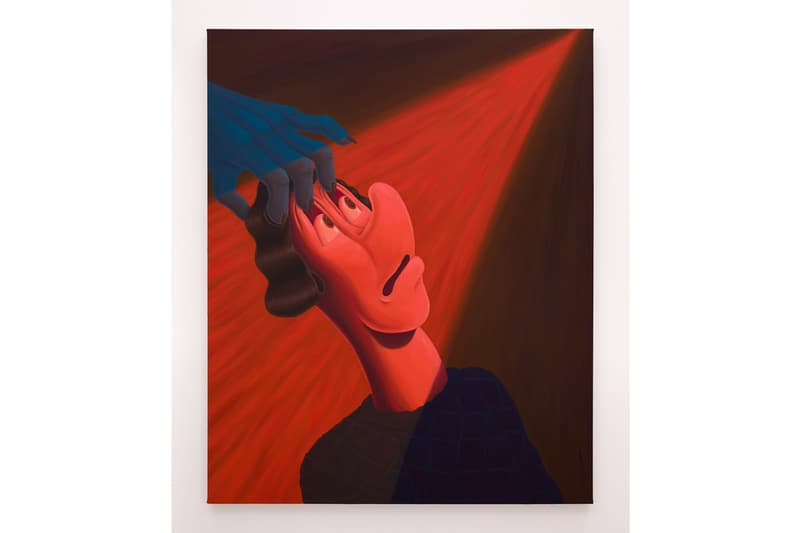 12 of 13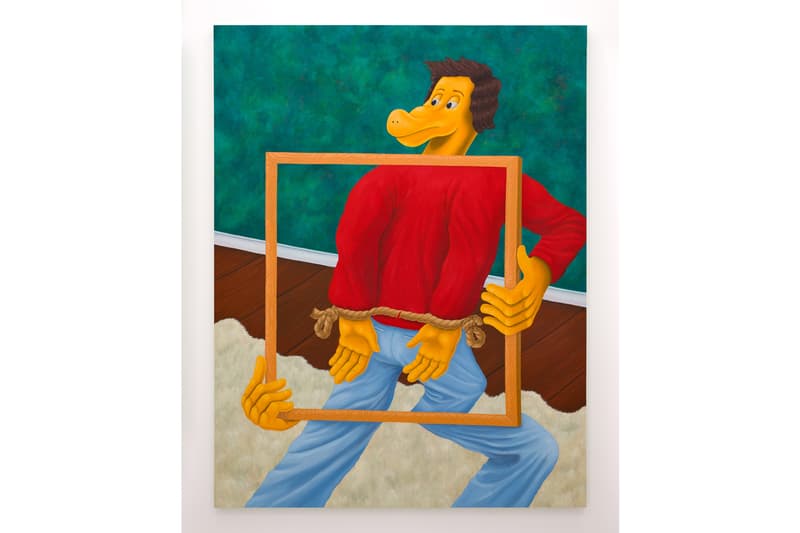 13 of 13
Enter Nicasio Fernandez's Surreal World at Ross + Kramer Gallery
The exhibition runs through January 14 in NYC.
---
Nicasio Fernandez revealed his latest humanoid characters in a new solo exhibition at Ross + Kramer Gallery. Located in Chelsea, At Some Point explores ordinary scenes through an extraordinary lens.
Each character in Fernandez's universe is as if The Simpsons fused with Toys"R"Us' Geoffrey the Giraffe. Fellow artist Andrew Sendor made the comparison to anthropomorphism, or the attribution of human features or behavior to nonhuman entities; as well as zoomorphism, when animal characteristics are given to humans.
"The beings that populate Fernandez's world slip in and out of these two states; ultimately, any summary of their identity is bound to leave the viewer in a whirl. Yet despite their mysterious identities and biology, their expressions of anxiety, disgust, fear, inferiority, and oppression are all very relatable. Fascinatingly, these deep-seated emotions stem from the artist's real-life experiences, which he cleverly transposes into hyperbolic metaphors peppered with an unusual brand of humor," Sendor said in a statement.
In addition to the subject and scene depicted, Fernandez uses each painting to further his interest in scientific color theories, such as Squeeze (2022), where complementary colors are juxtaposed with repeating patterns — creating the allusion of motion to an otherwise static image.
At Some Point is on view in New York until January 14.
In case you missed it, Otani Workshop presents his latest mythical characters at Perrotin.
Ross + Kramer Gallery
515 W 27th St
New York, NY 10065