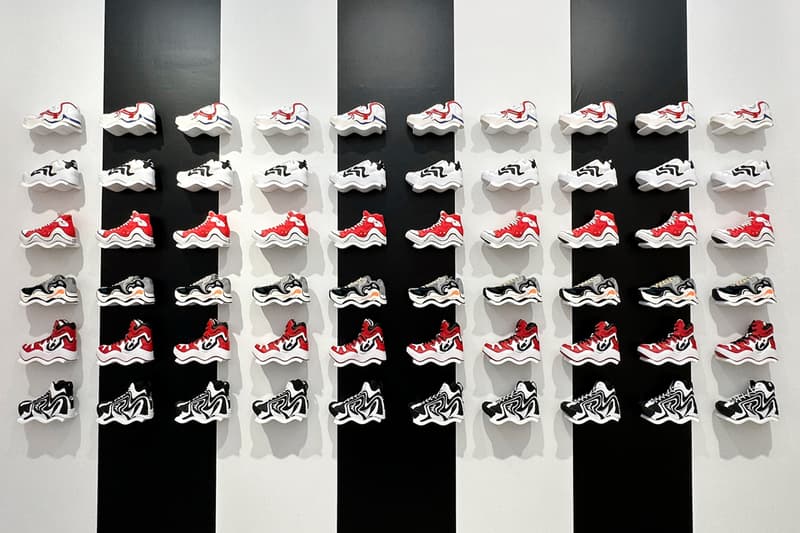 1 of 16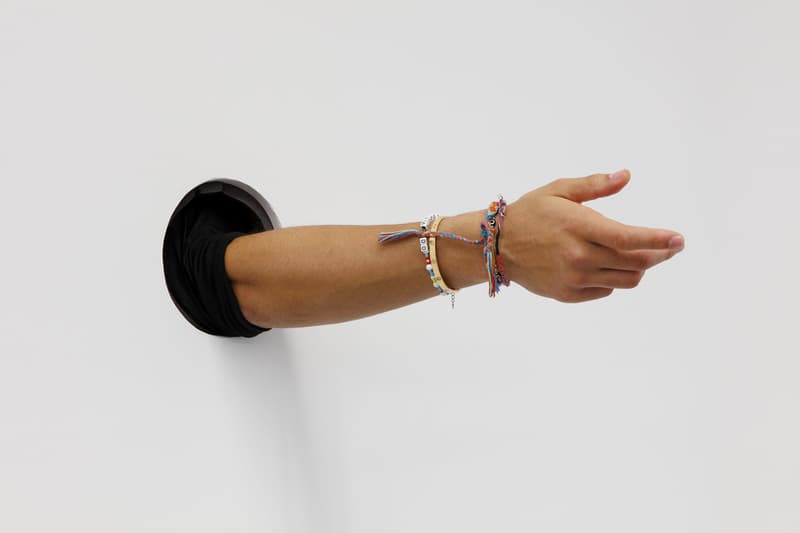 2 of 16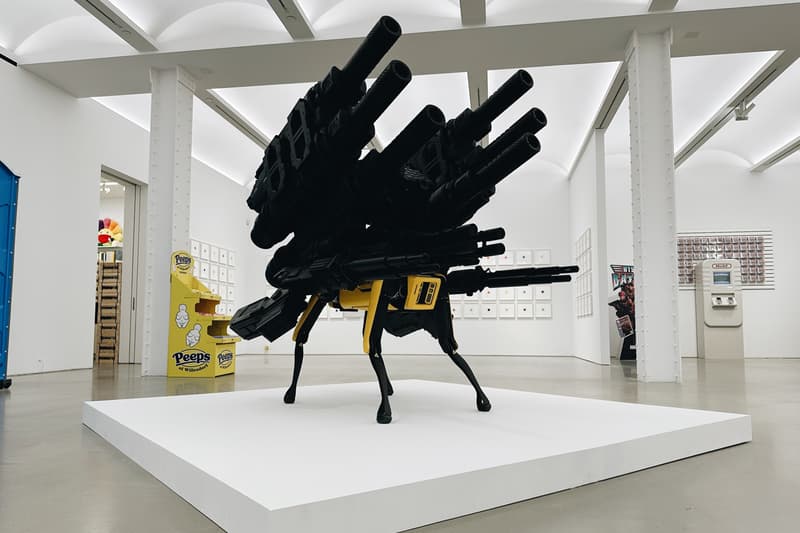 3 of 16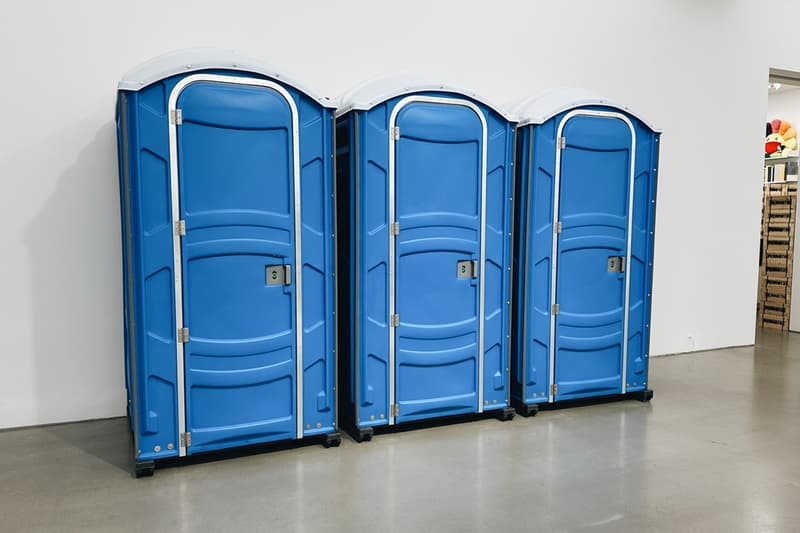 4 of 16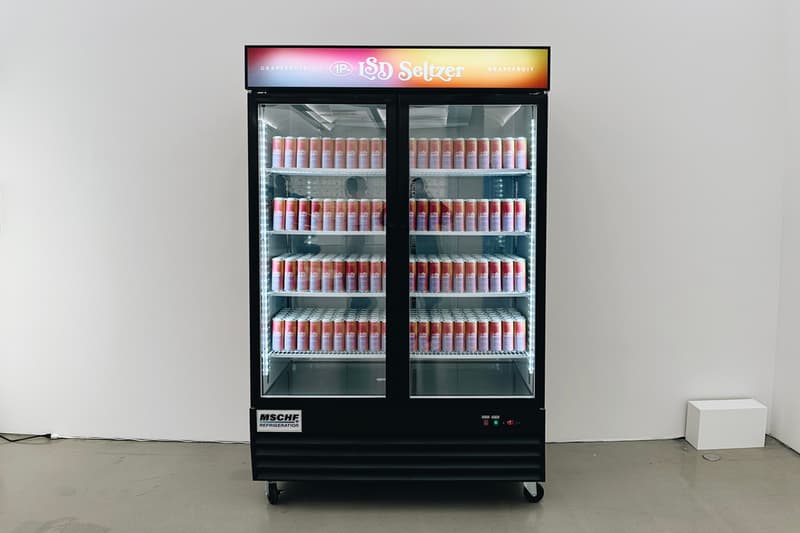 5 of 16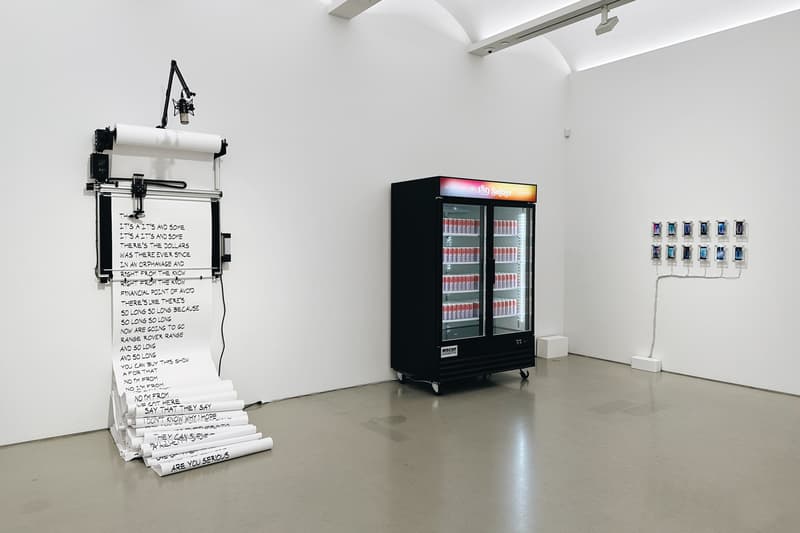 6 of 16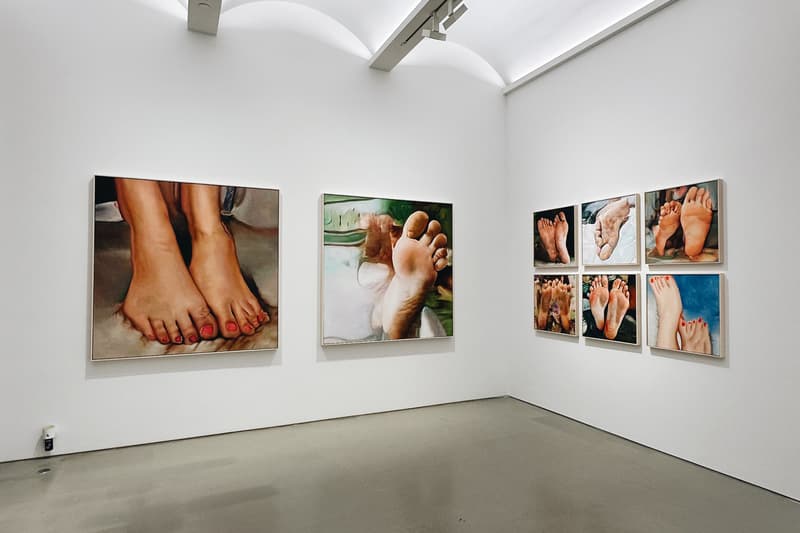 7 of 16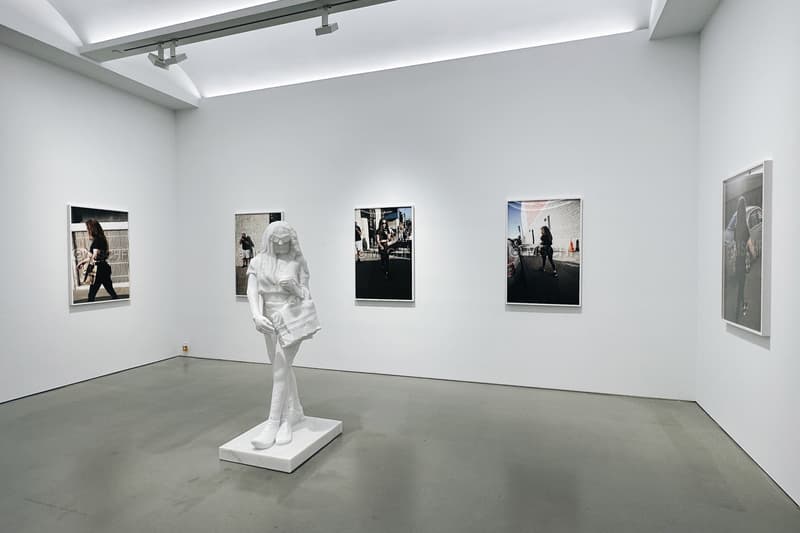 8 of 16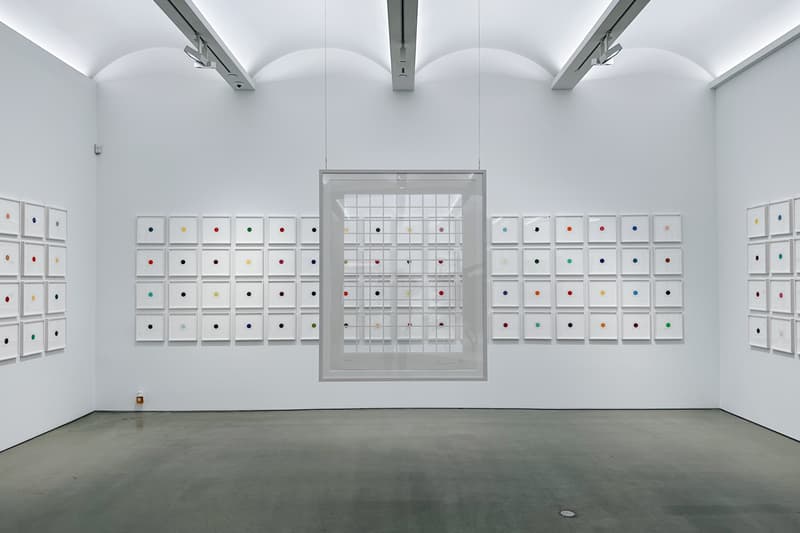 9 of 16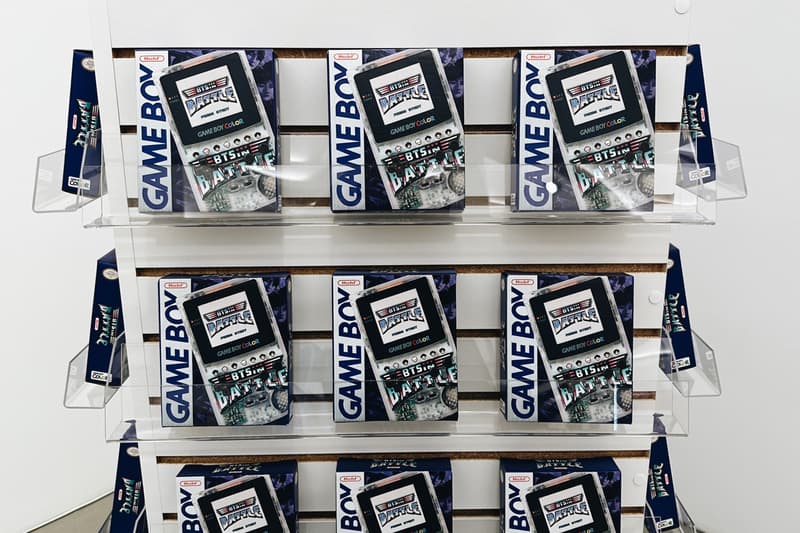 10 of 16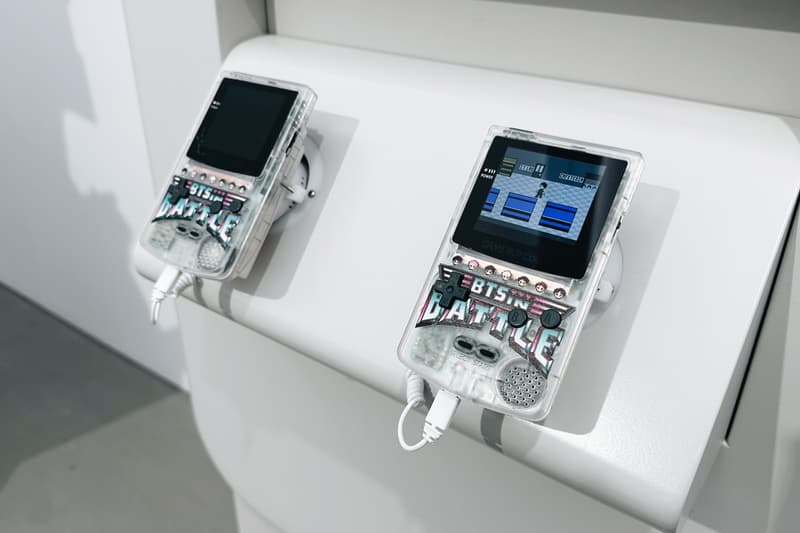 11 of 16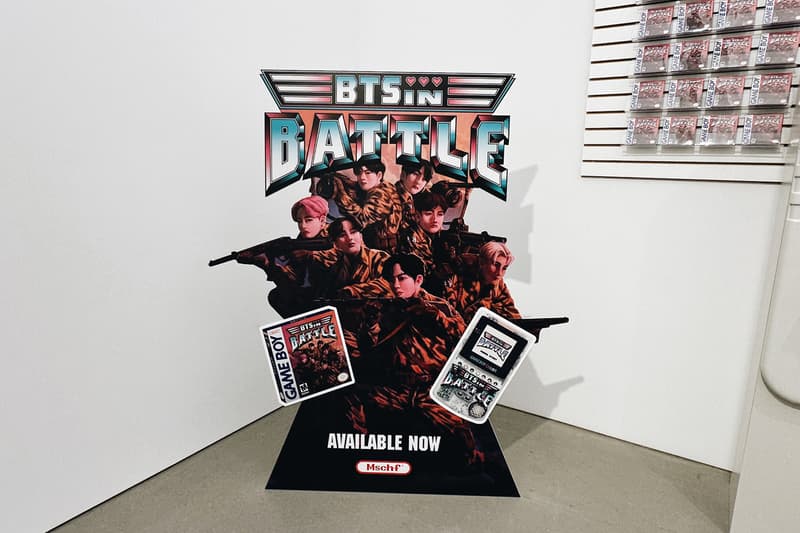 12 of 16
13 of 16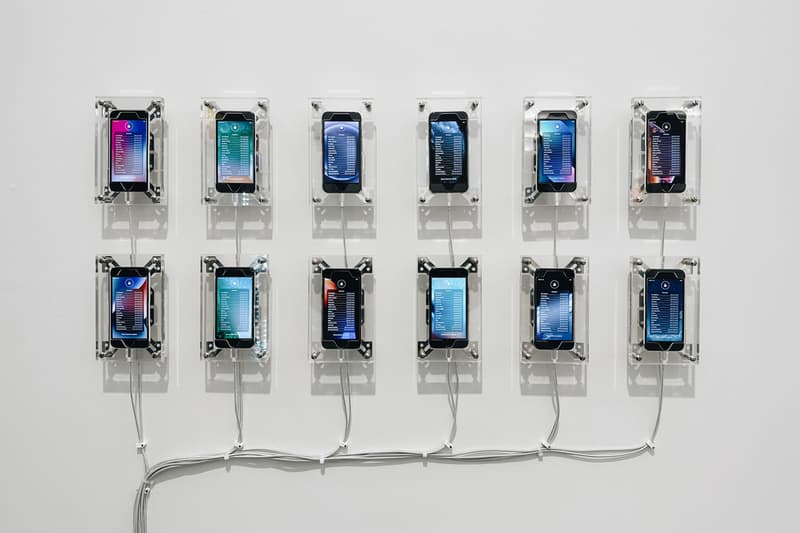 14 of 16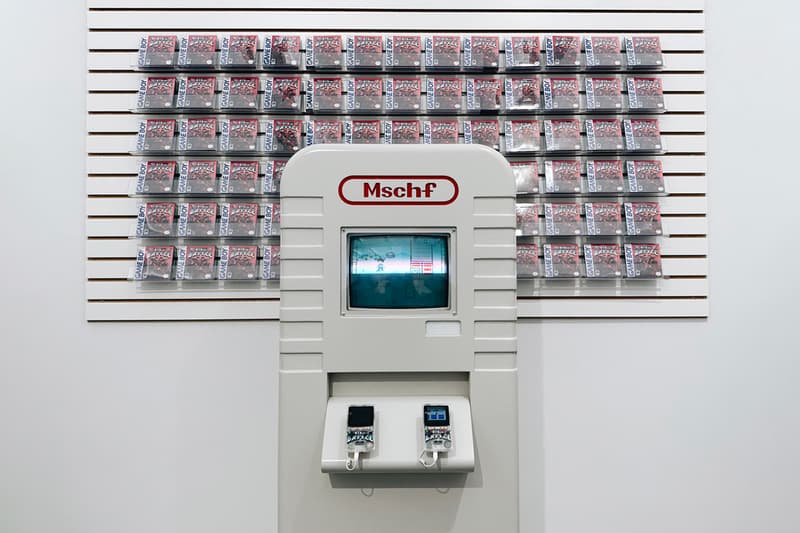 15 of 16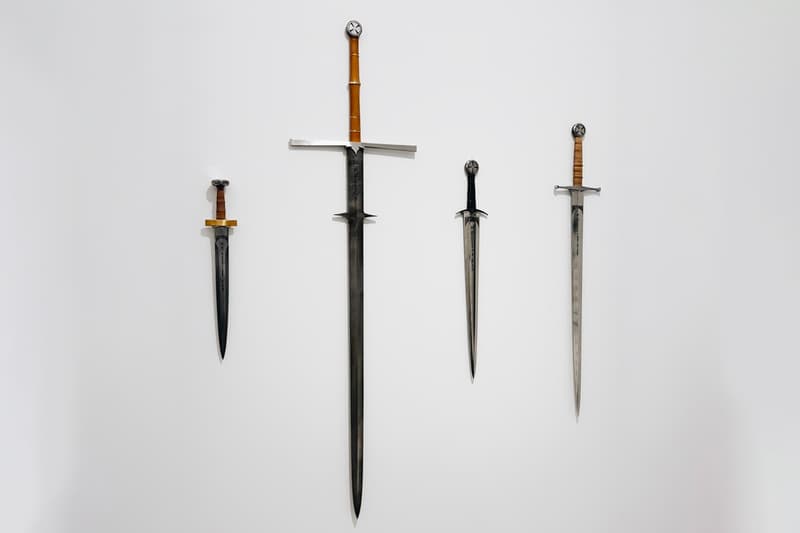 16 of 16
MSCHF Takes Over Perrotin NYC
Come shake 24kGoldn's hand, meet Spot the weaponized robot dog and play out BTS' military service in this playground of satire and cultural commentary.
---
As the year gradually draws to a close, MSCHF have rolled out what is arguably one of the best exhibitions of 2022. The Brooklyn-based art collective have transformed Perrotin's New York space into an interactive strip mall where sneakers are presented as investments, art has been commodified as merchandise and video games are valued as fine art.
Today, from 12 to 8pm ET, visitors to No More Tears, I'm Lovin' It will be greeted by the disembodied hand of American rapper 24kGoldn, who will shake the hands of fans, but largely remain shrouded behind a wall. The installation is made to test the concept of celebrity as the rapper's most distinct features, his voice and face, are removed from the experience.
Further on into the gallery, visitors will be greeted by another more grim entity in the form of a Boston Dynamics Spot® robot. The sculpture refers to a 2021 project dubbed Spot's Rampage, where MSCHF outfitted the cyber dog with a paintball gun and allowed the public to remote control it within a gallery, firing the gun on will and subsequently destroying both the space and the robot, as a result. While Boston Dynamics proceeded in condemning the art collective for using its product to promote "violence, harm, or intimidation," the robotics company struck a partnership with the NYPD. Spot's Revenge (2022) has been outfitted with an absurd amount of weaponry to mirror what the art collective believes may be the future of robots to come.
On a similar thread of weaponry, MSCHF are displaying a series of swords they created through a 2021 buyback program, where they encouraged the public to trade in their guns to be melted into swords as compensation. The Guns2Swords program is still open and can be inquired by contacting the gallery.
Elsewhere in the faux strip mall, the gallery begins to look like a Foot Locker, where six sneakers adorn the black-and-white striped walls. Upon closer glance, each shoe — some of which resemble a Converse Chuck Taylor All-Star and an Air Jordan 1 — are sublimated to wavy proportions — an act that first started with a Vans Old Skool skate shoe, which led to Vans suing MSCHF in an ongoing suit in the United States Court of Appeals for the Second Circuit.
From a "stolen" body sculpture of Jennifer Lopez, a retro arcade game where users can play as Marina Abramovic, Bob Ross or George Bush, to a 8-bit Game Boy Color video game where you can play out Korean boy band BTS' required military service — the exhibition is an arena that seeks to reveal the absurdity in our social, political and economic systems.
No More Tears, I'm Lovin' will make you laugh, it will make you think, it will make you question — everything a great art show is supposed to do. The exhibition is on view at Perrotin in New York until December 23.
For more on art, Walter De Maria's The 2000 Sculpture has a new home.
Perrotin
130 Orchard St
New York, NY 10002