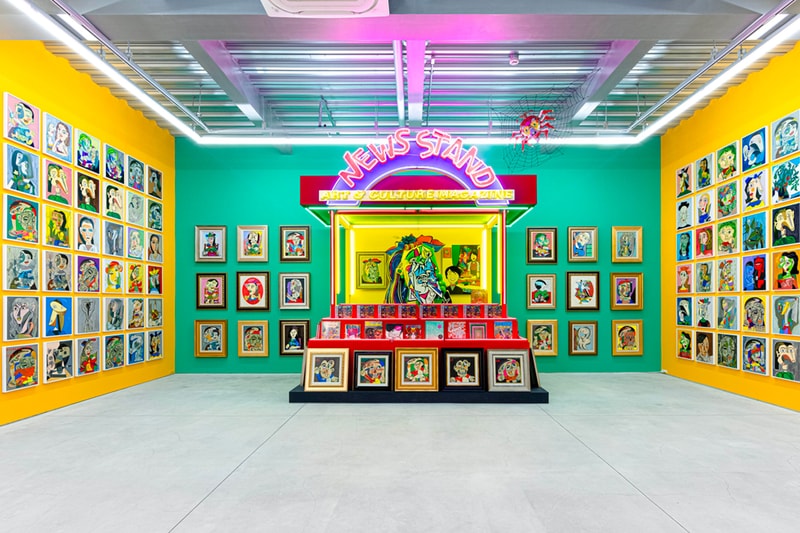 1 of 15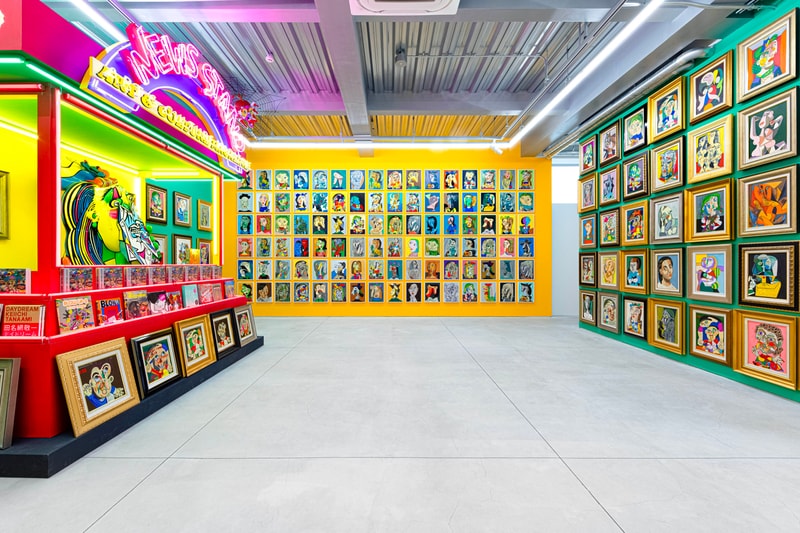 2 of 15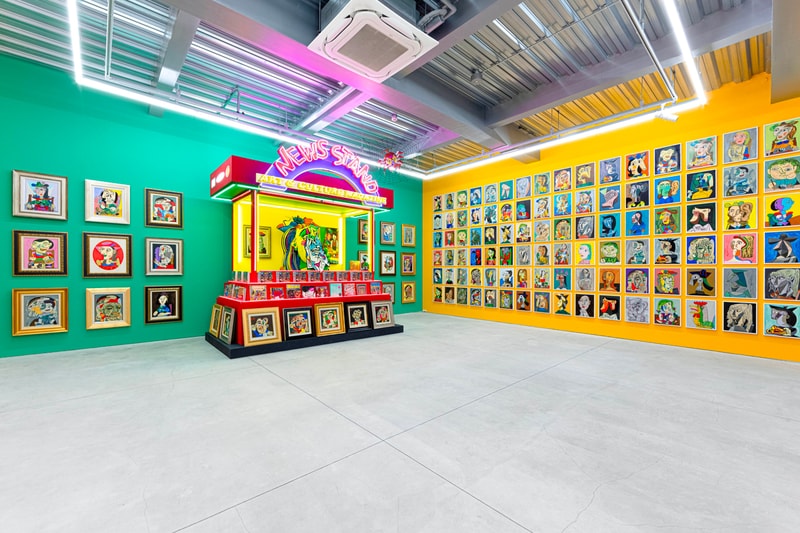 3 of 15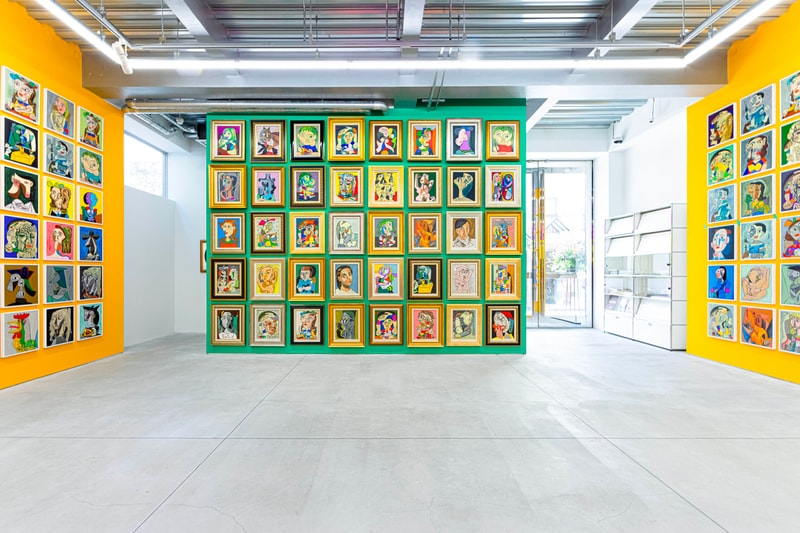 4 of 15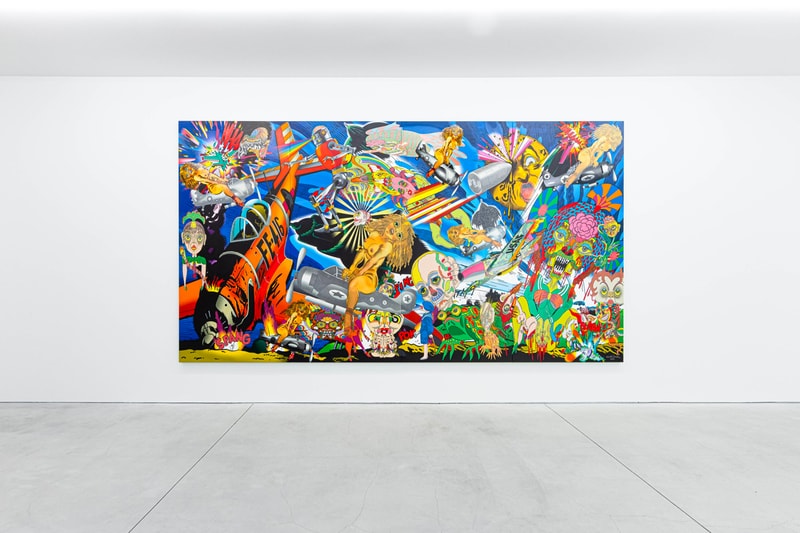 5 of 15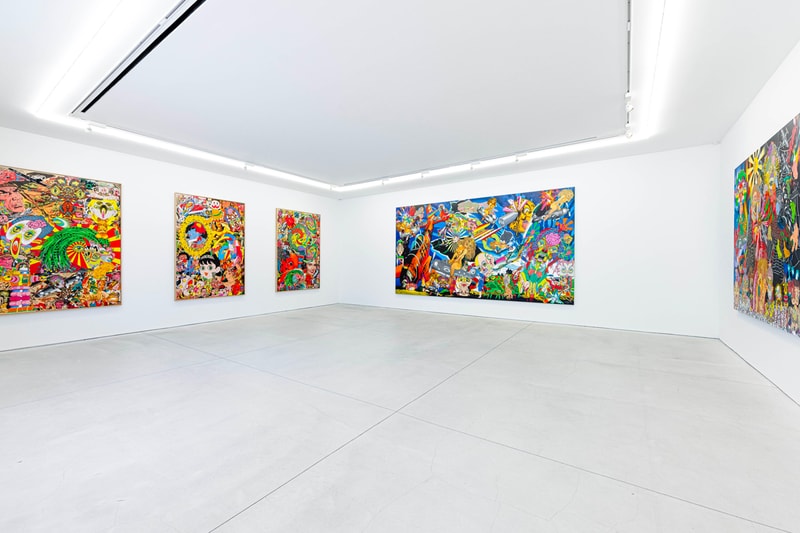 6 of 15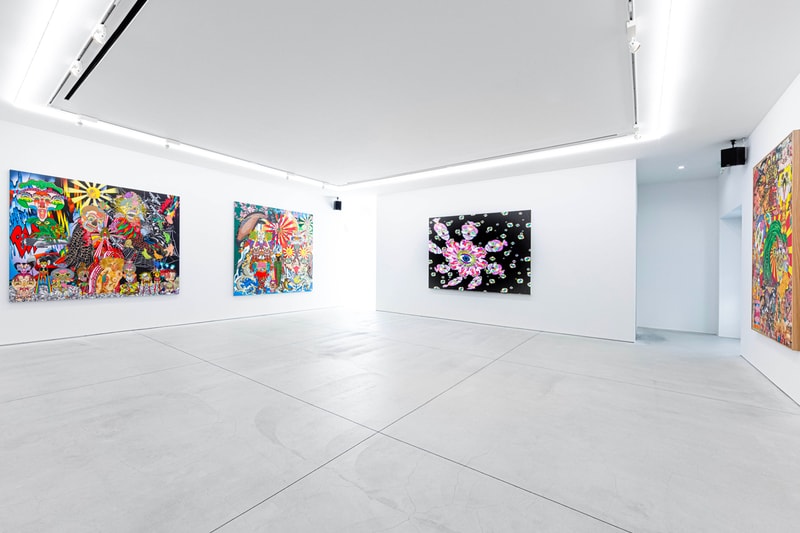 7 of 15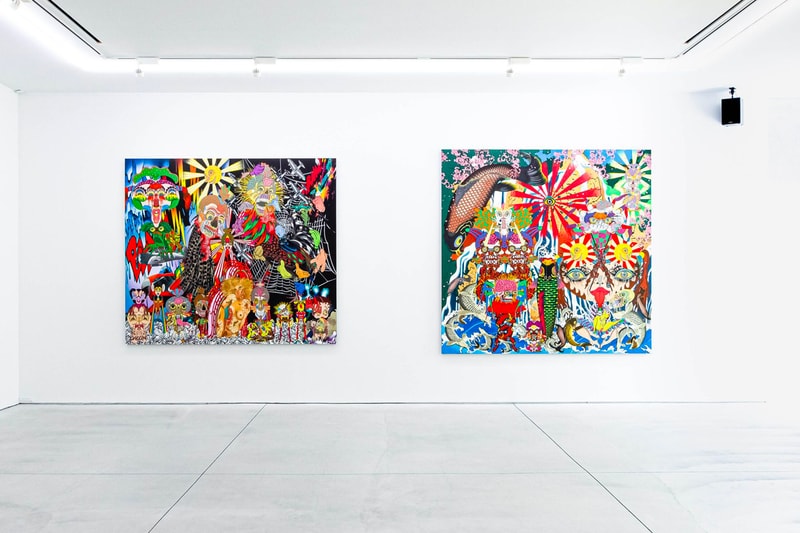 8 of 15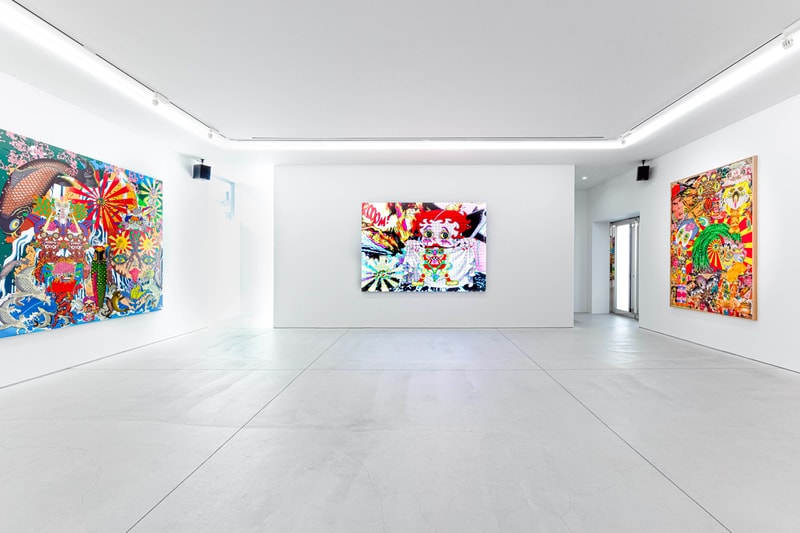 9 of 15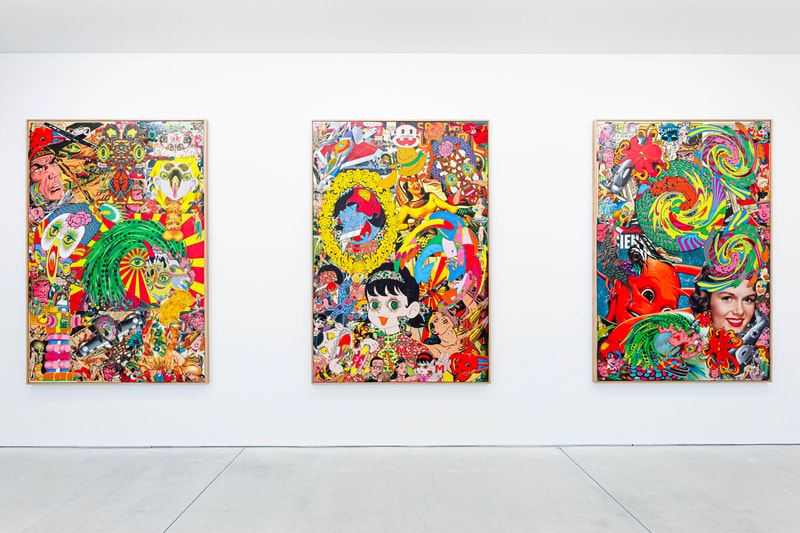 10 of 15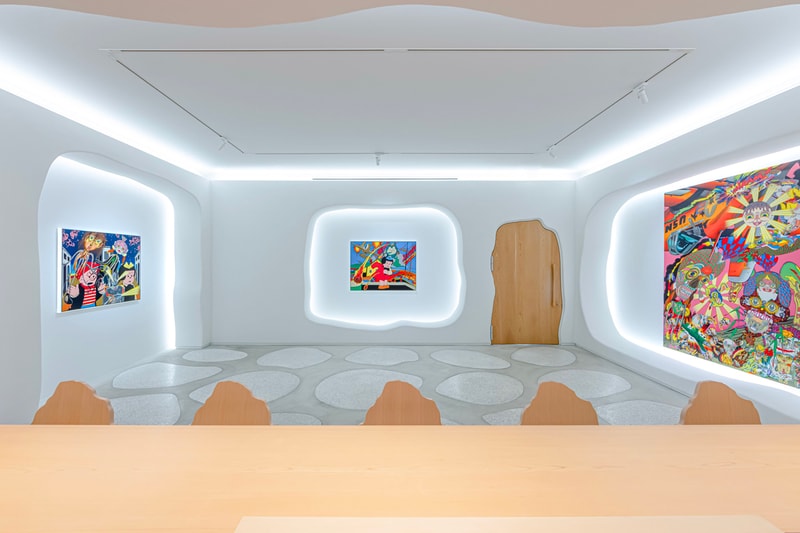 11 of 15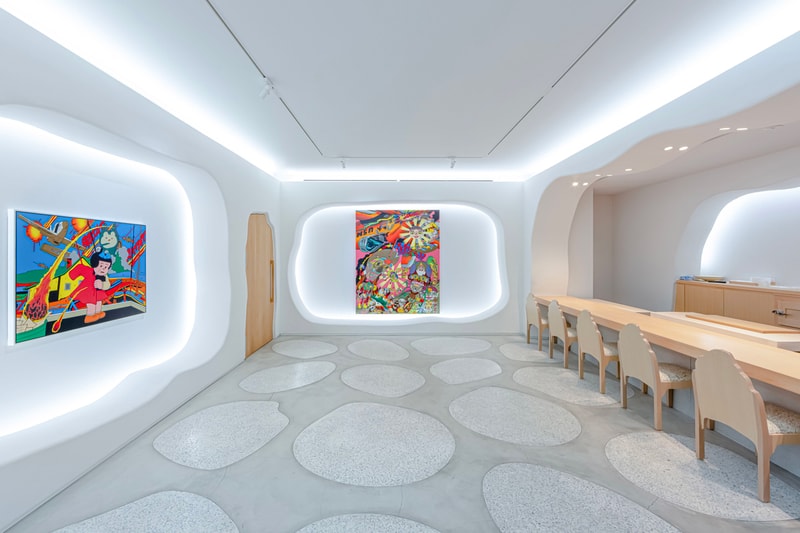 12 of 15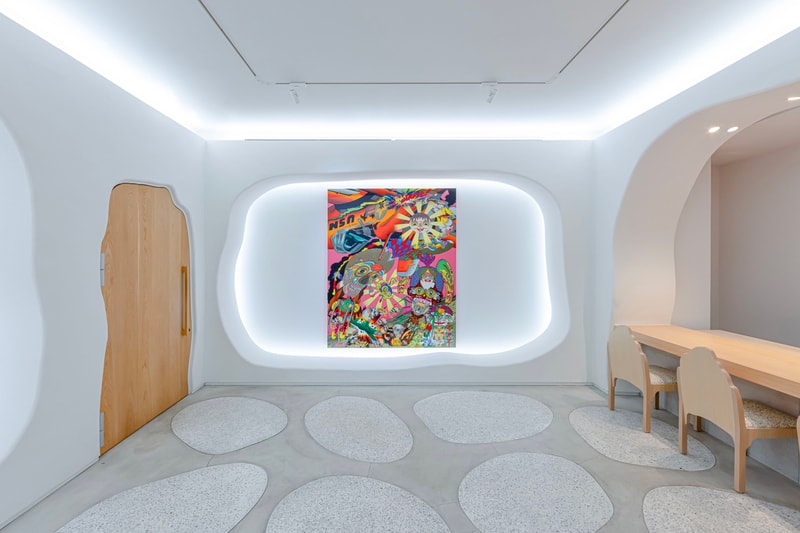 13 of 15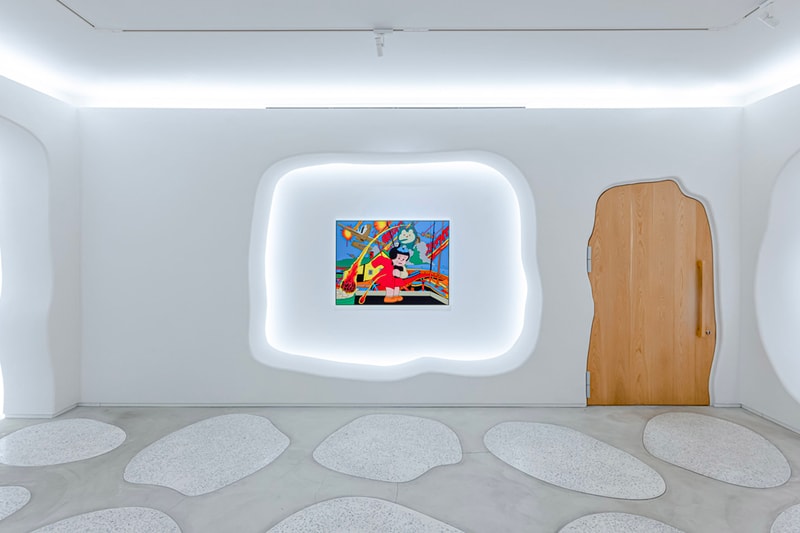 14 of 15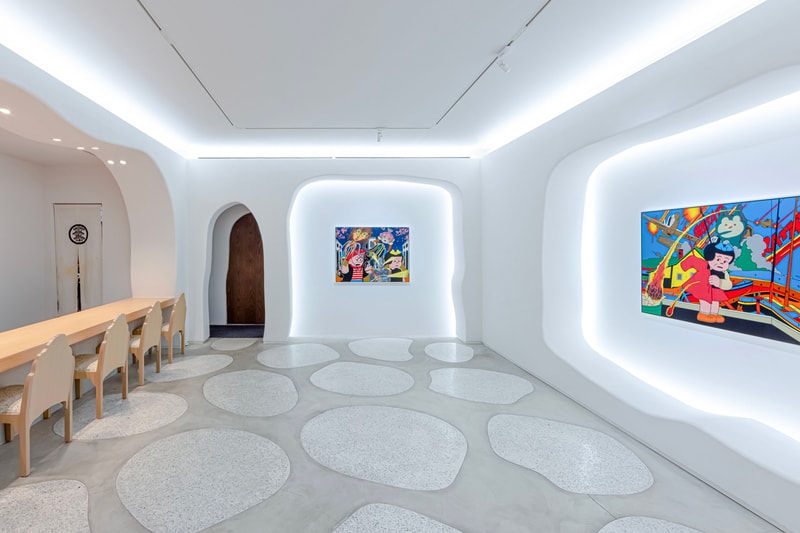 15 of 15
Keiichi Tanaami Presents 'A Mirror of the World' at NANZUKA
On view at the gallery's UNDERGROUND and 3110NZ by LDH kitchen location.
---
Legendary Japanese artist Keiichi Tanaami returns to the gallery walls in a new solo exhibition at NANZUKA in Tokyo. Concurrently held at the gallery's UNDERGROUND and 3110NZ by LDH kitchen location, Mirror of the World comprises of a large collection of work Tanaami created during the COVID pandemic.
During this two-year span, the artist began to reflect on the lessons and memories he's experienced throughout his life. The resulting paintings appear as dream-like mandalas that reference the afterimage of Japan's "post-war" era — mandala's that serve as a form of self-autobiography for the artist.
Amongst the work that Tanaami meditated on, he noticed a painting he reproduced of Pablo Picasso's Mother and Child (Mère et enfant), 1943, which he replaced the child in the image with that of Astro Boy.
Tanaami explained further:
"…I started painting a copy of Picasso's Mother and Child. By the time I noticed the sun had already set, and in my dimly lit studio, I continued to intently engage with the image of the mother and child. I never thought that the simple act of just copying what I liked without giving it much thought was something that could be so amusing, and it also helped to stabilize my mind and body. I feel that the simple process of copying colors and shapes with no need to engage in any form of trial or error is similar to practice of sutra copying that I once had the opportunity to experience. I was surprised that painting solely as a means to find one's peace of mind, with no fixed intentions, deadlines, or plans for exhibition, would lead to such mindful satisfaction."
This led to the artist producing over 400 reproductions of Picasso works in this span, birthing the series, Pleasure of Picasso. While some may see this as a form of plagiarism, Tanaami noted that it is more "akin to the practice of sutra copying" — alluding to the idea that throughout history, it is commonplace for artists, scientists and athletes of all statures to reference what has come before to reach a sense of enlightenment. "Humans learn most of their intellectual information through imitation or hearsay," wrote a release by the gallery.
At age 86, Tanaami still paints through a childlike curiosity, where again, he finds himself "obsessing over Picasso, all the while setting aside the projects I have been asked to work on. I myself do not know the future course of this ascetic pursuit, which perhaps will not end forever."
A Mirror of the World is on view at NANZUKA UNDERGROUND until December 25, while A Mirror of the World (chap.2) runs at the 3110NZ by LDH kitchen space until December 24.
Elsewhere, Ian Strange illuminates a Cincinnati neighborhood through PENUMBRA.