Eny Lee Parker's Latest Solo Show Explores Being Alone
With furniture inspired by the shapes she sketched as a child.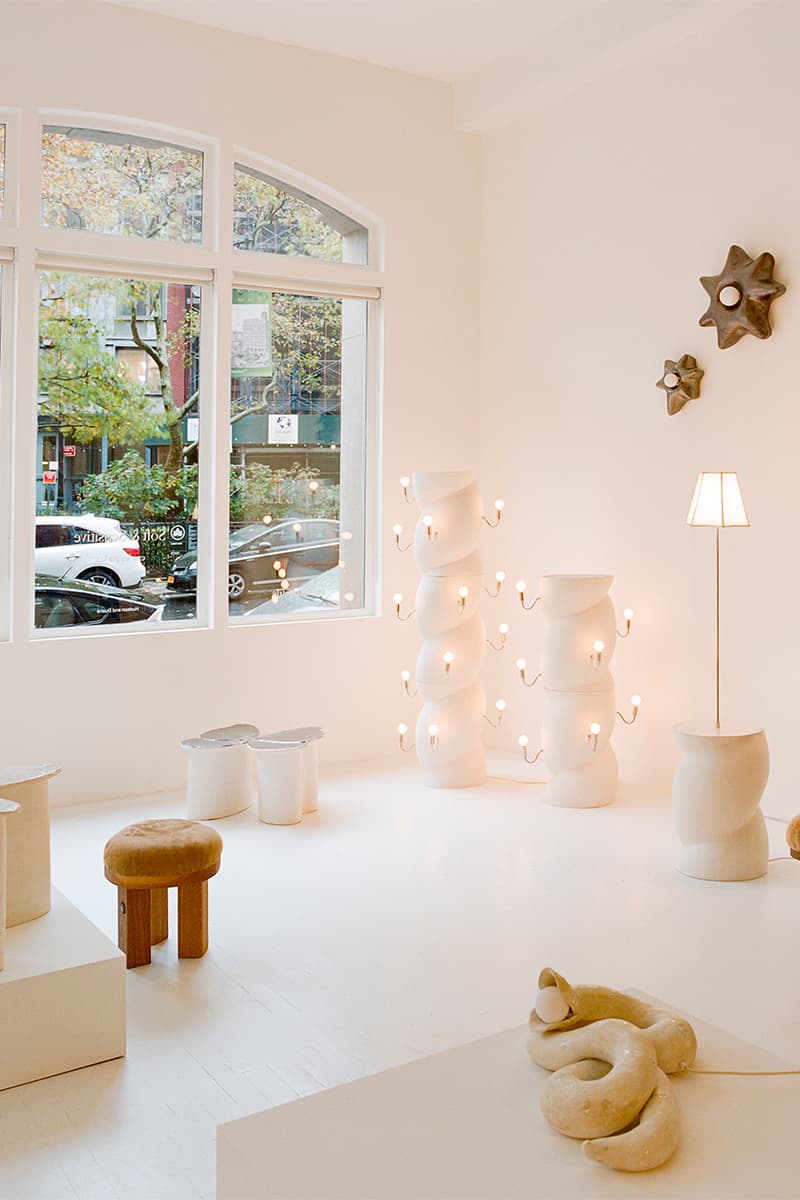 1 of 13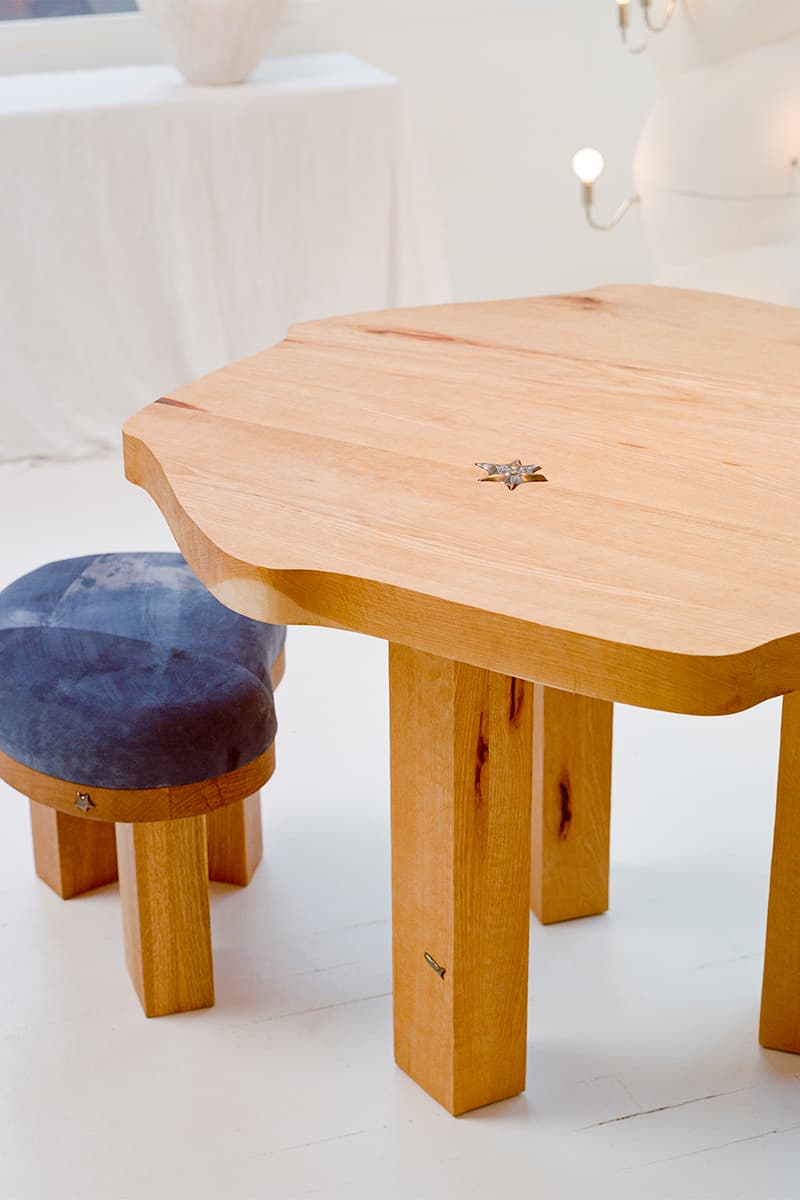 2 of 13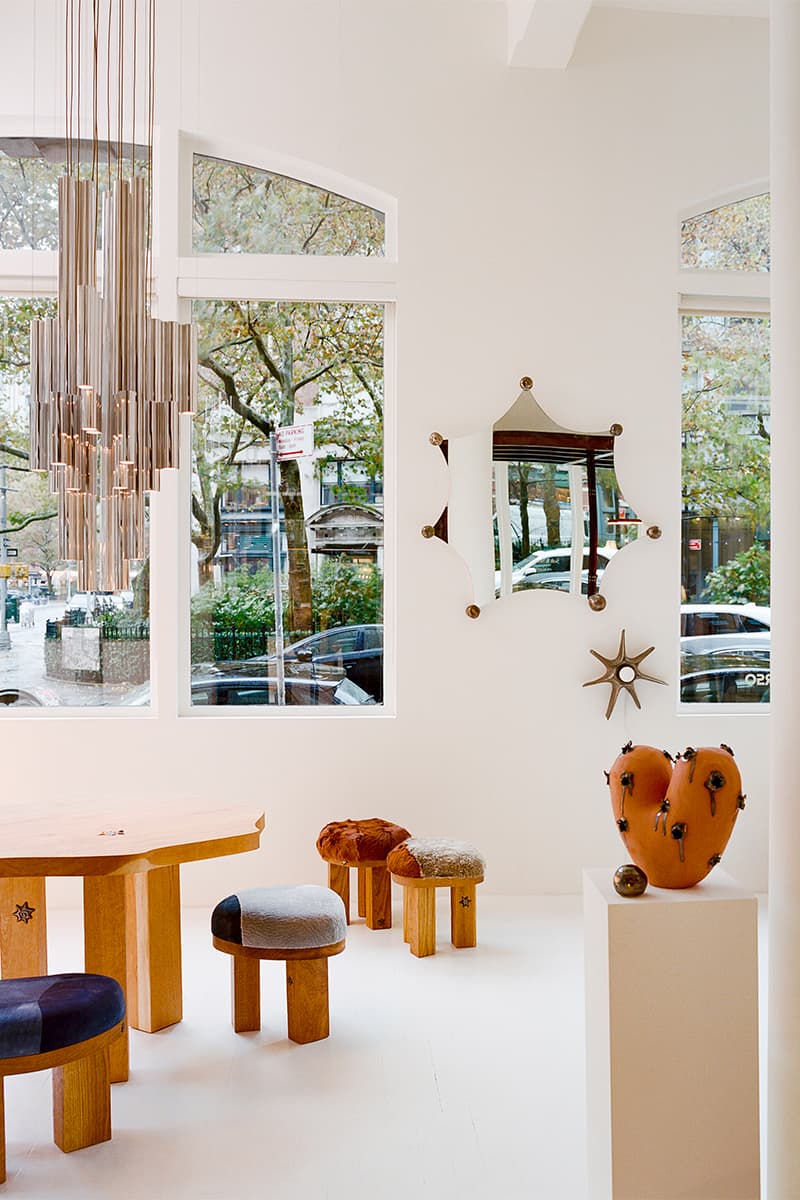 3 of 13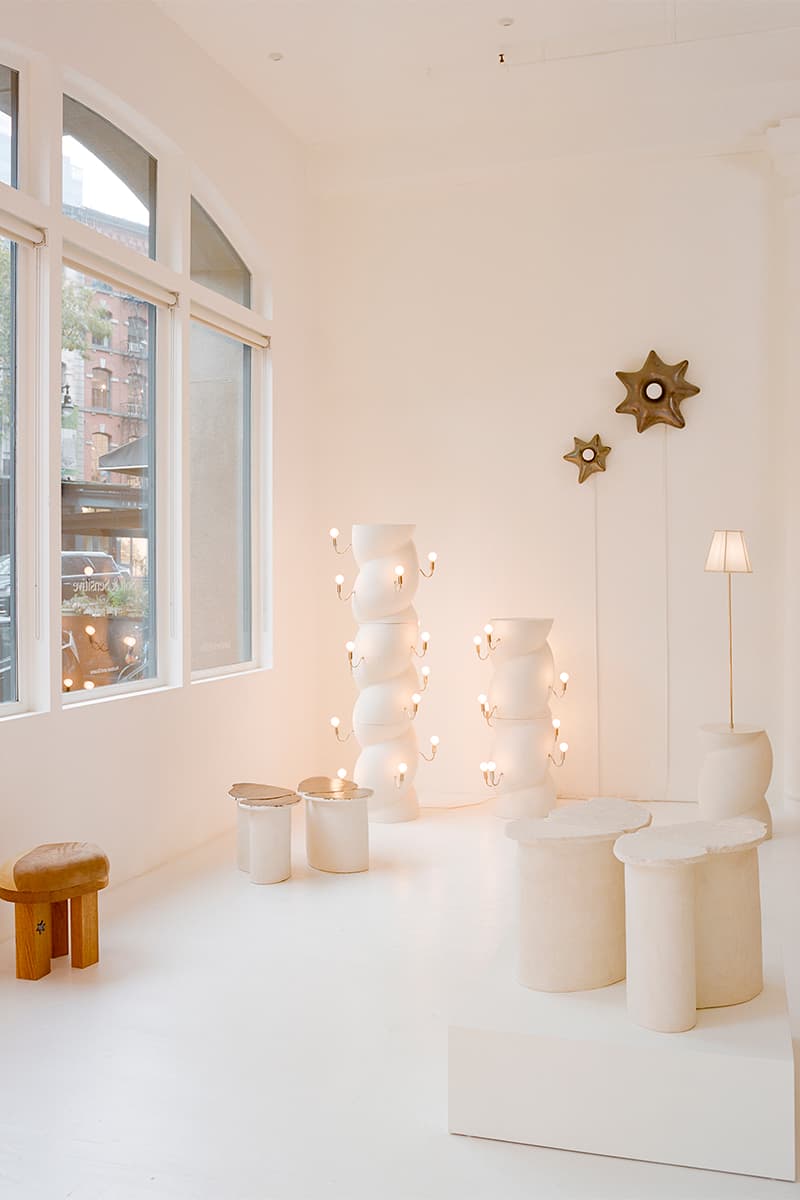 4 of 13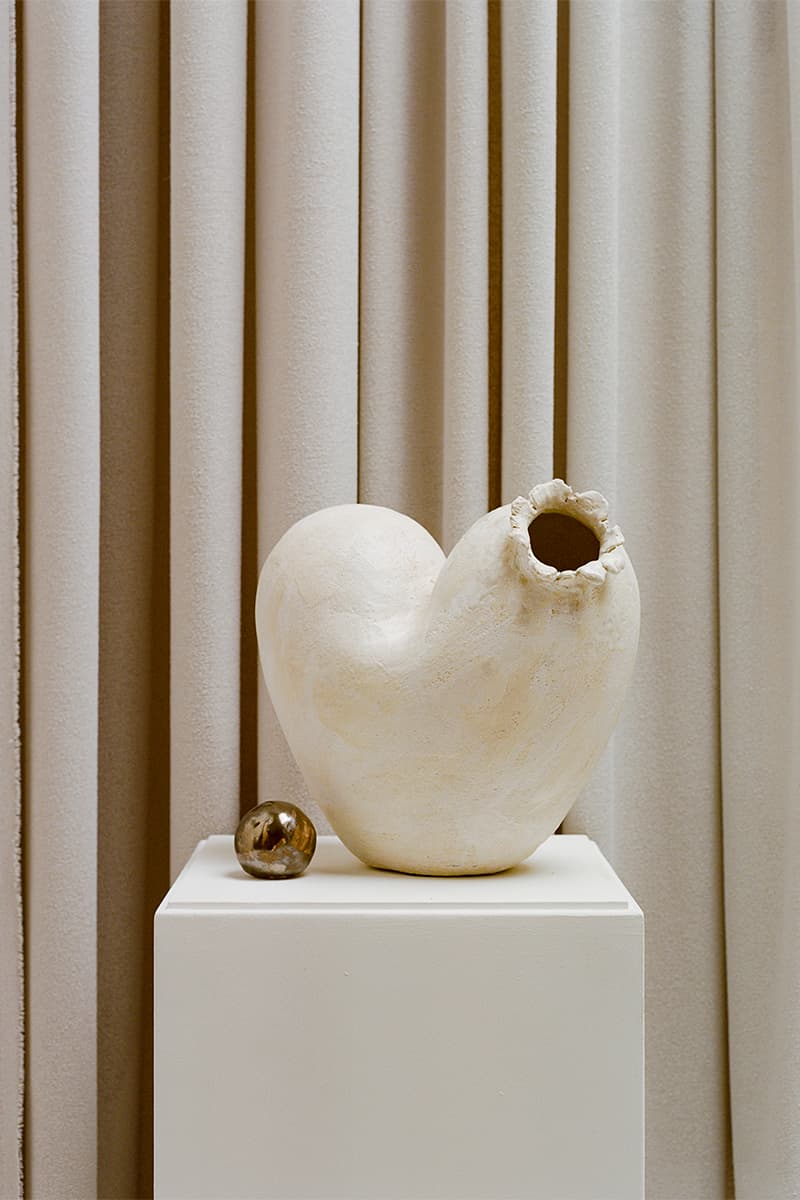 5 of 13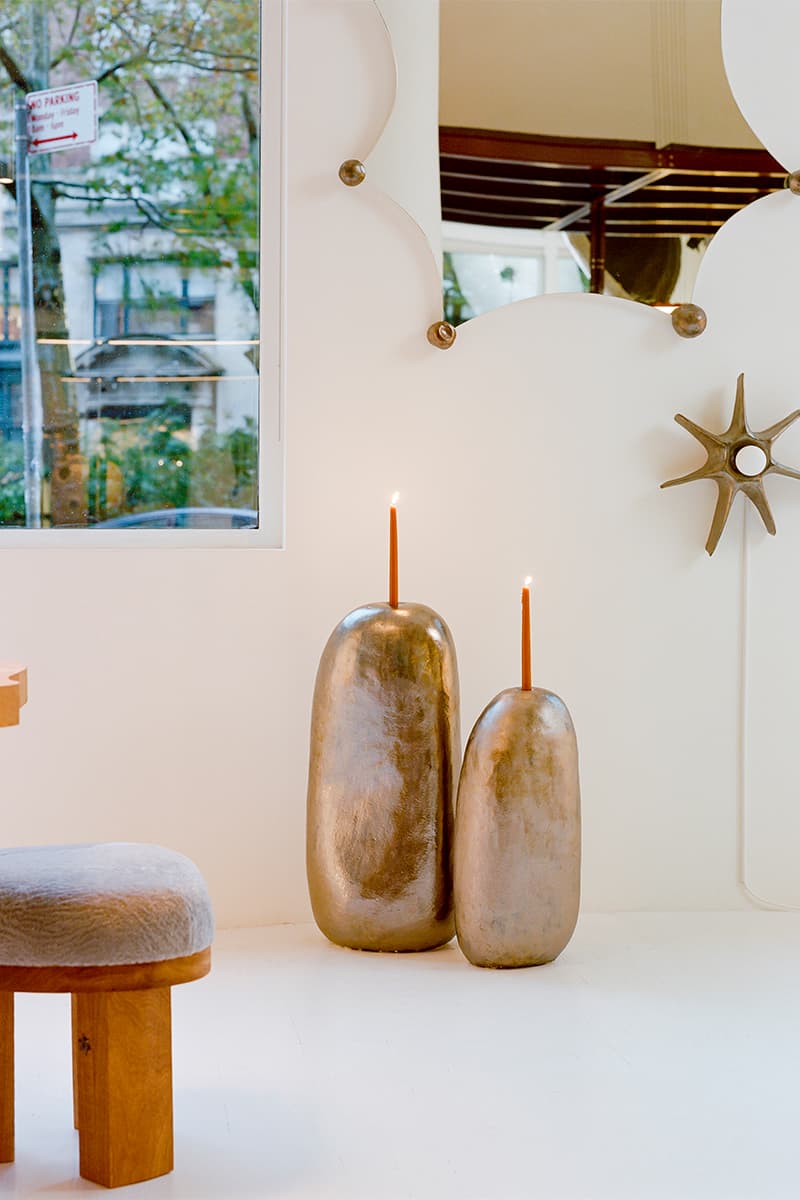 6 of 13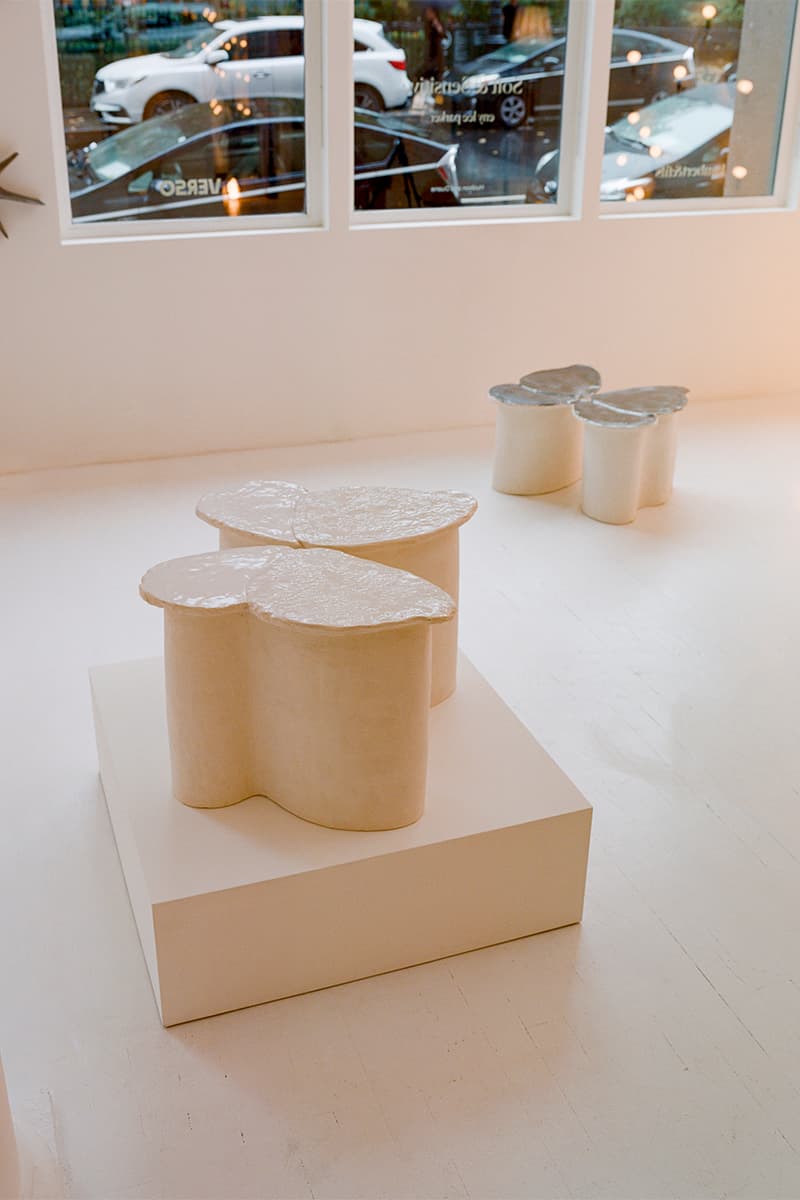 7 of 13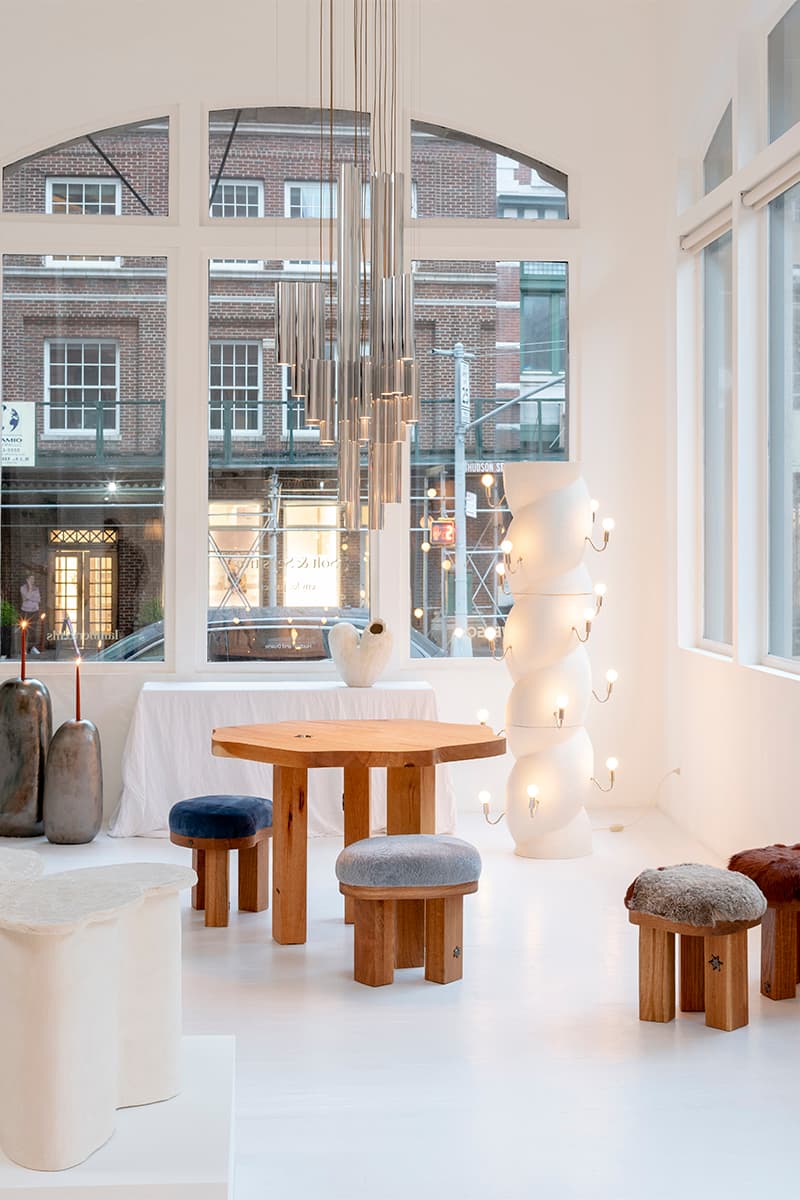 8 of 13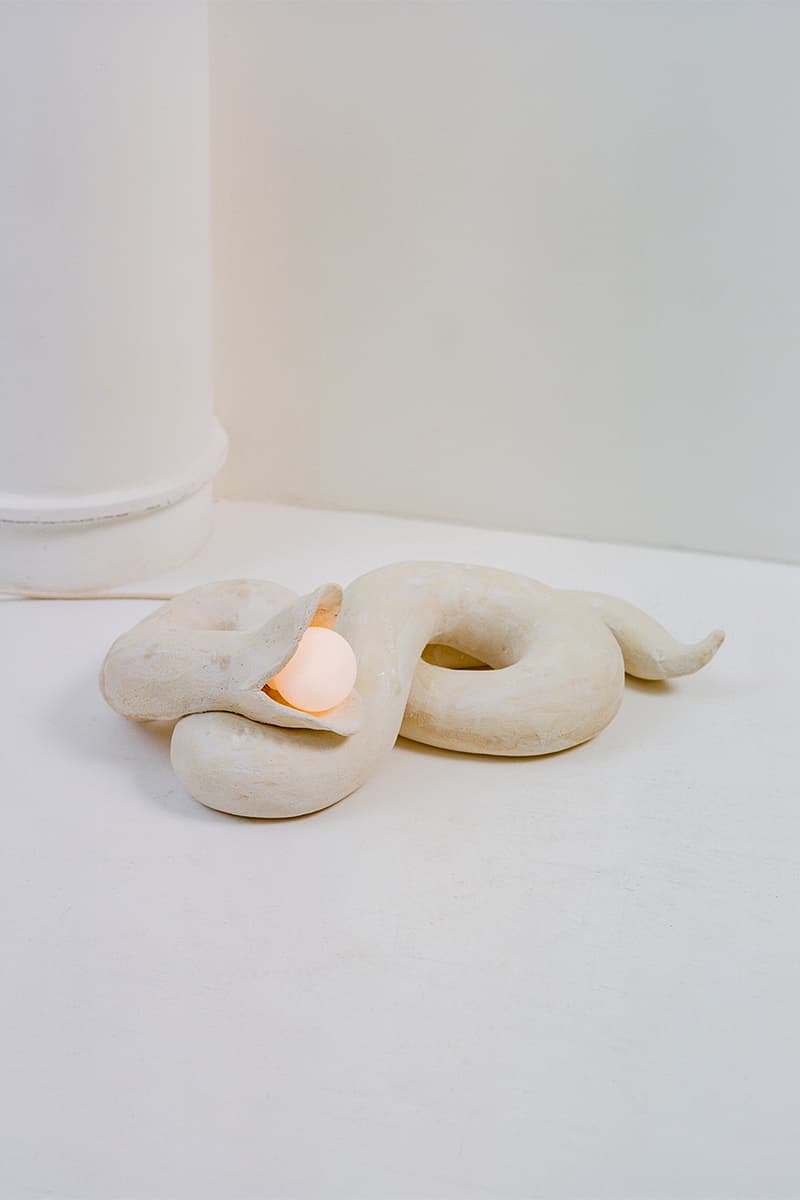 9 of 13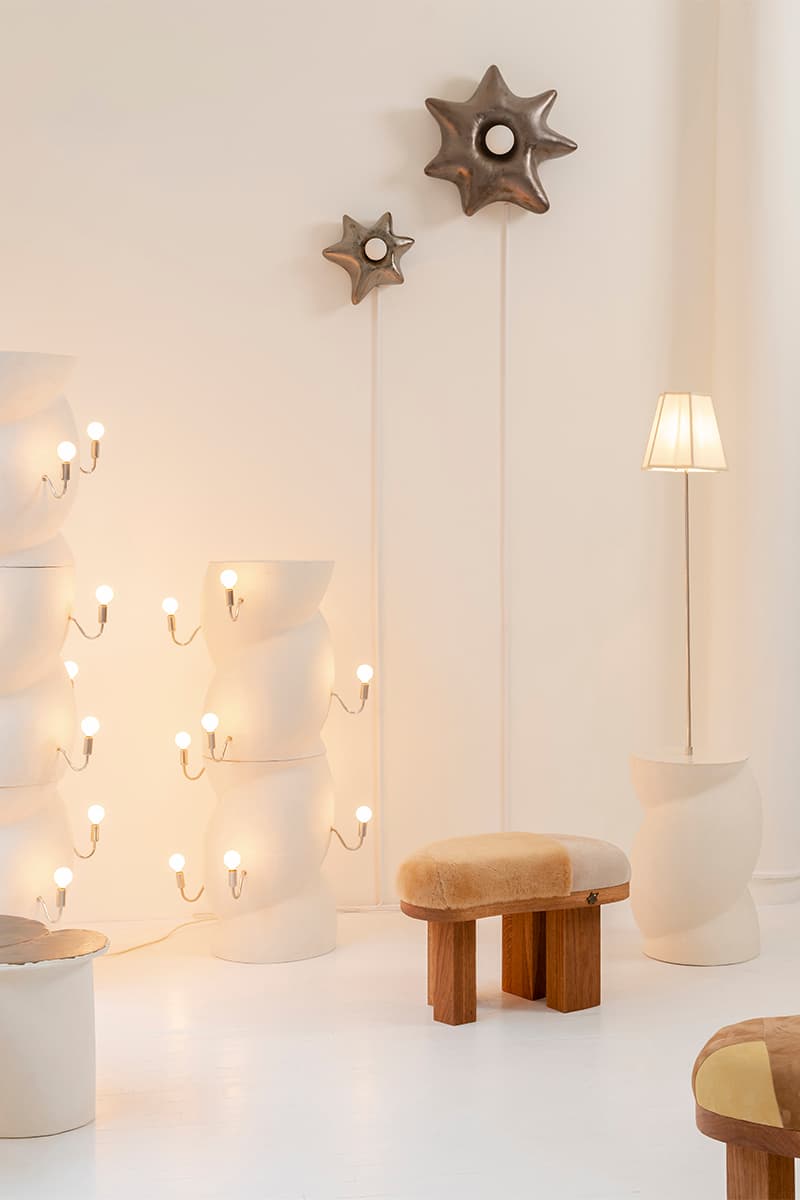 10 of 13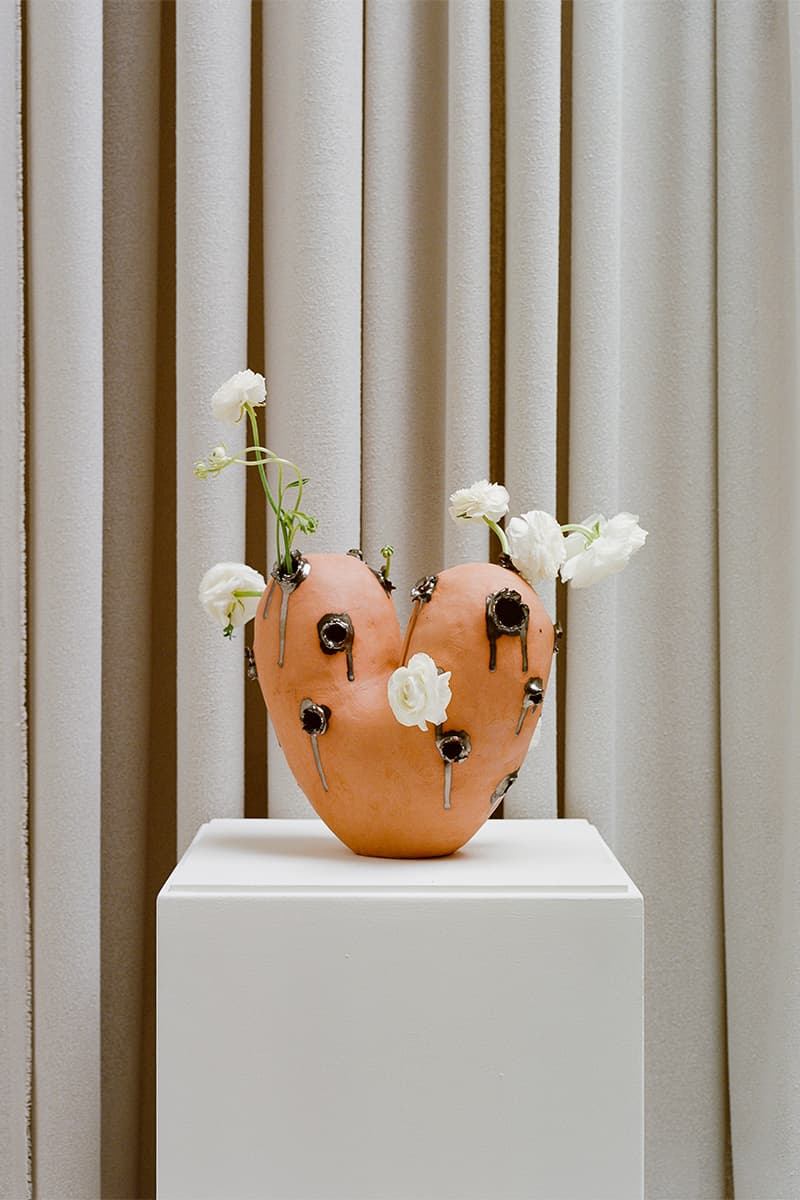 11 of 13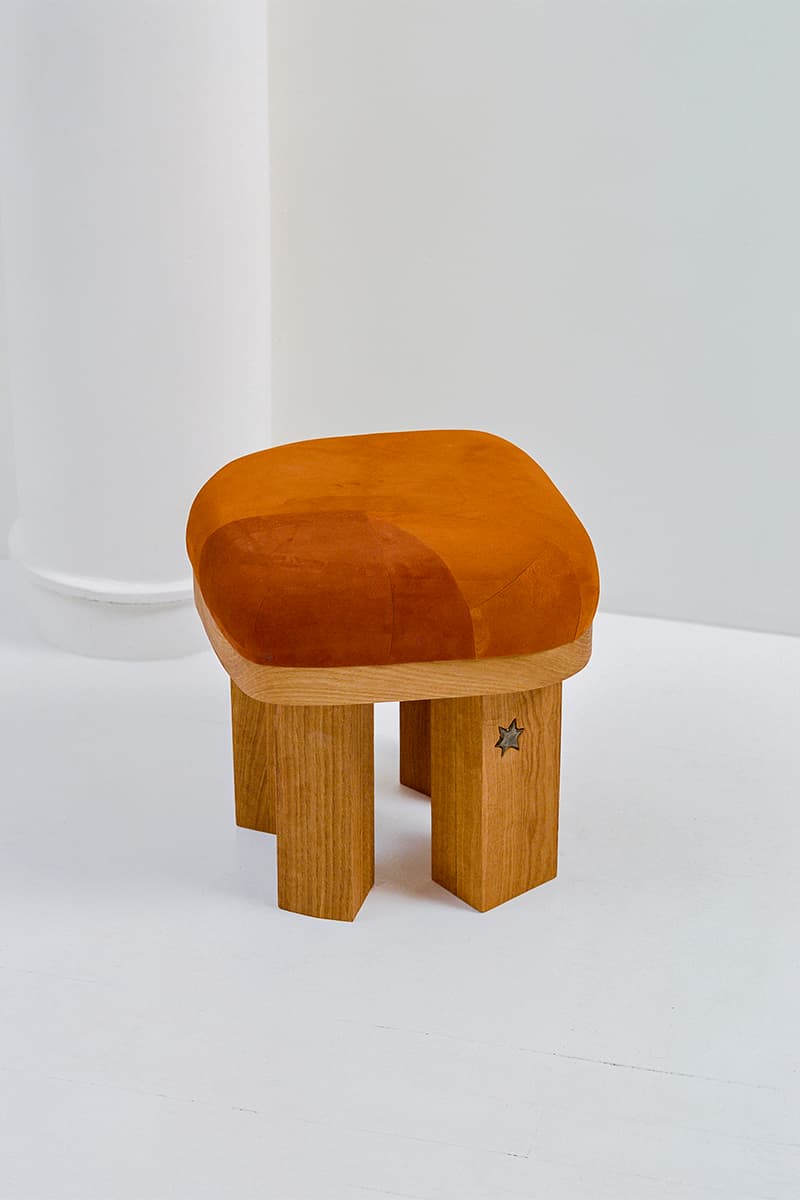 12 of 13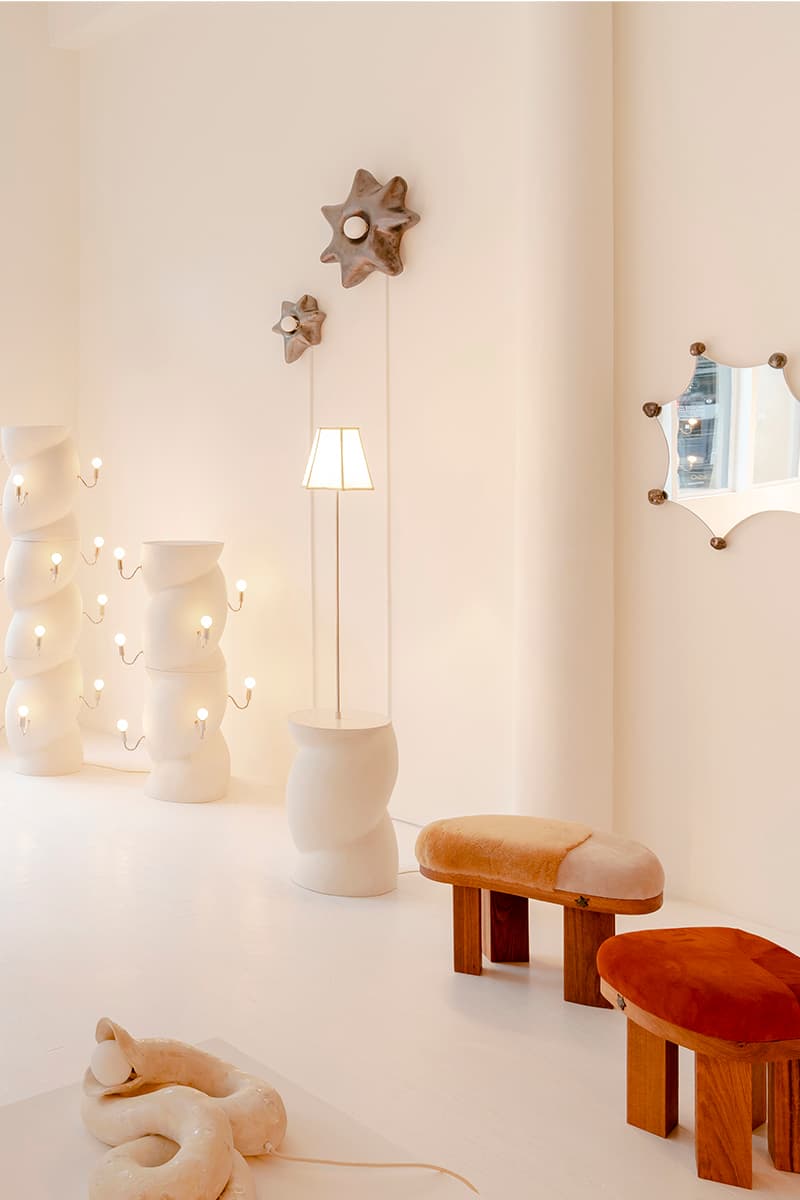 13 of 13
For its first exhibit inside the Lambert & Fils showroom in New York, Verso is presenting works by designer Eny Lee Parker. Titled "Soft & Sensitive: A Love Letter to Me", the show is a reflection on Parker's last year and is filled with furniture, lighting, and homeware objects all based around the concept of being alone.
The New York-based designer has employed her typically minimal yet warm, humanistic approach to pieces across the showroom. She scaled down her existing Rope Column lights; hand-carved wooden stools from solid white oak, and used hides that were leftover from an accessory designer's production line to create the upholstery. Giant pebble-like sculptures are designed to hold a single candle, while small tables are crafted in the shape of a butterfly. Across the walls, star-shaped mirrors and lamps are mounted, and upon plinths, heart vases punctured by bullet holes are placed.
For Parker, the concept comes from spending the past 12 months on a journey of self-discovery. She looked back to her childhood, and the motifs she would often doodle, and brought them with her into adulthood via her furniture designs. "As a kid, I drew these simple shapes as an innocent, comforting gesture, but it was around this time that my mom noticed my talent and encouraged me to keep going," she says. "It can take only one person to see something in what may be ordinary to others, and with love and support, you have the potential to turn it into something special. This collection celebrates that inner child, being gentle with ourselves, our growth, and the mistakes along the way."
The show has been curated by Verso, a new luxury interior company that launched earlier this year. For the gallery space, it is working alongside the Montreal-based lighting studio Lambert et Fils – making use of its showroom in Tribeca, NY. Parker's is the first show in a series of exhibitions slated for the coming months, all by independent designers and studios. Take a look around the show above, and for more design, check out the latest from Apparatus, which has launched a series of lamps inspired by the ancient city of Persepolis.