Apparatus Looks to Ancient City of Persepolis for "Talisman" Lighting
Three colorways are each inspired by ancient Persian poetry.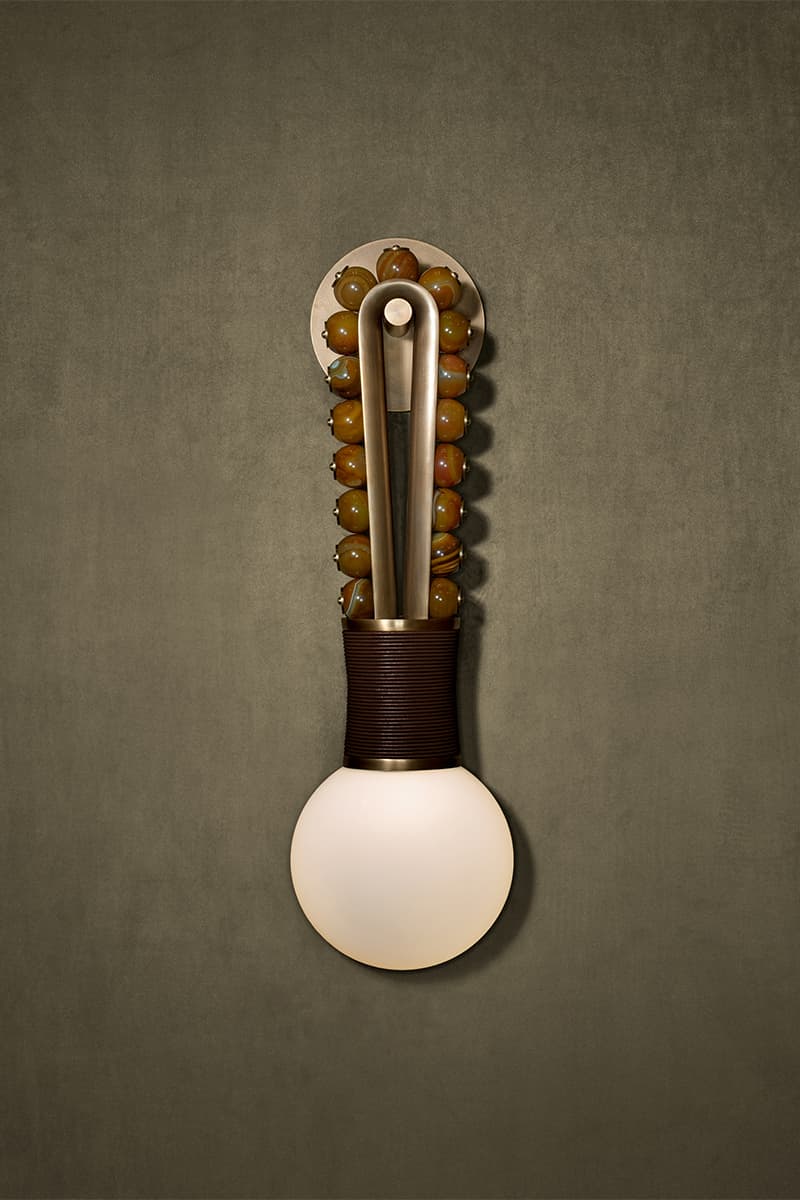 1 of 3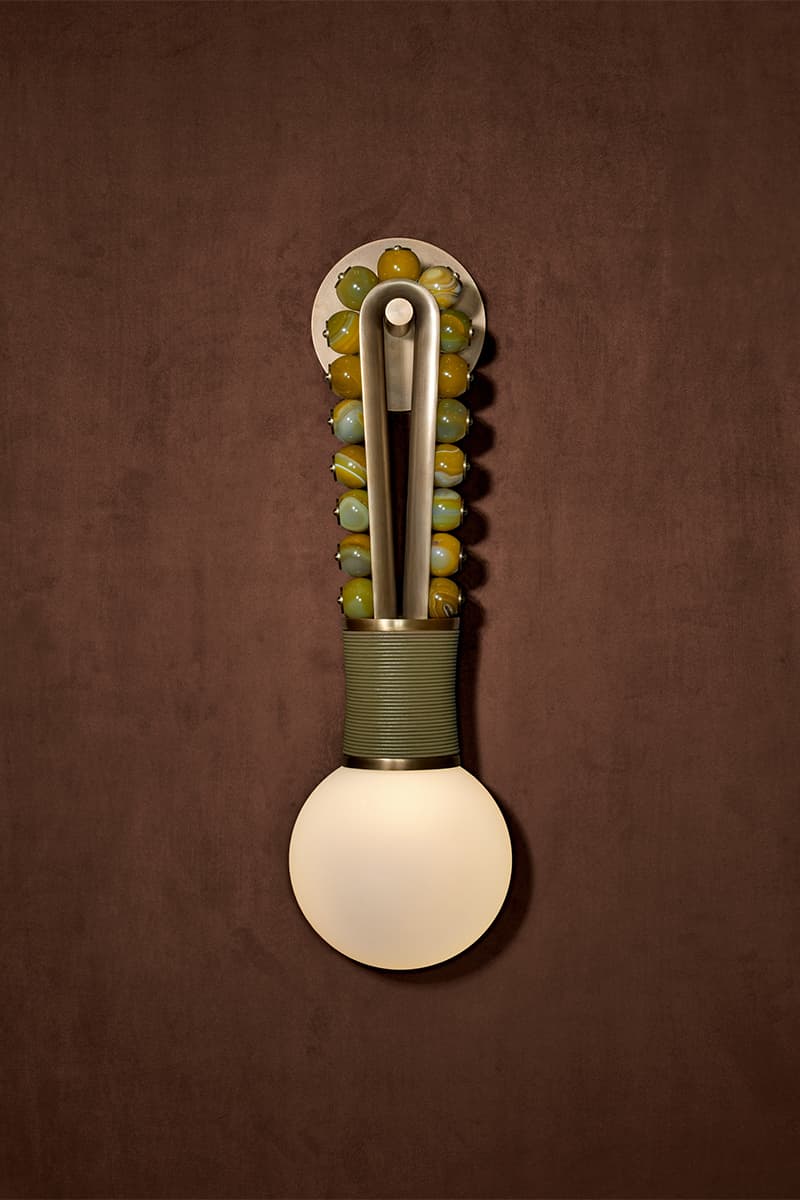 2 of 3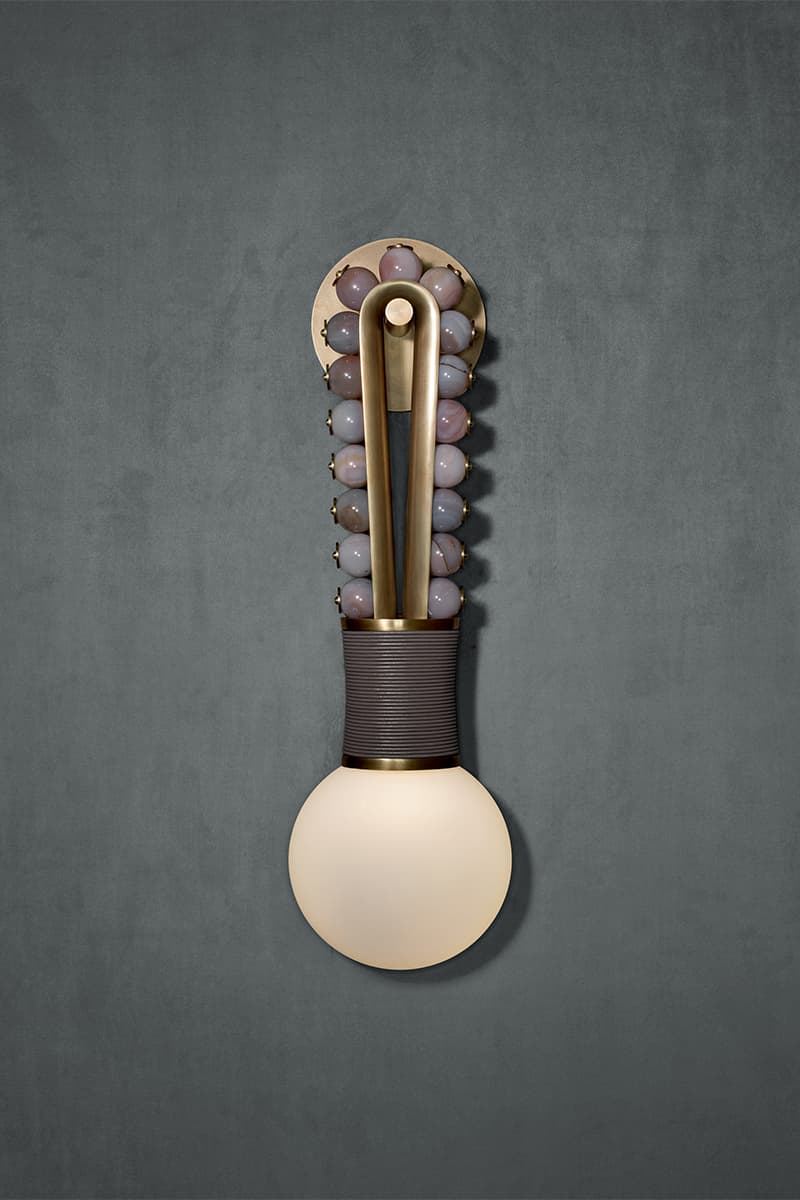 3 of 3
There is a real richness in the work of Apparatus. Since its foundations in 2012, the New York-based design studio has become known for its luxurious aesthetic, which is often steeped in craftsmanship and high-end materials. Now, it launches the "Apparatus Editions" line, and the first product comes in the form of a lighting collection.
Named "Talisman Loop", the collection encompasses three different lights. Each has been based on the details from statues in the ancient city of Persepolis, which Artistic Director Gabriel Hendifar has reinterpreted into contemporary design details.
The structure of the lamp largely relies on a leather-bound brass frame, which curves around a wall-mounted hook. A globe-shaped lamp hangs at the bottom of the sconce, emitting a soft glow. The standout feature of the design, though, comes in the form of hand-carved beads, which are crafted from agate. Bahar, or Spring – the season of awakening; Ahnar, or Pomegranate – the symbol of renewal; and Sepideh, or Dawn – the beginning of time. "The unique hue and character of each stone is brought to life through mineral inclusions formed over millions of years," the brand adds.
Each lamp is made in a dedicated factory in Brooklyn, where all Apparatus pieces are hand-finished and assembled. The Talisman lamps are available to preorder now and are priced at $7,000 USD. 20% of sales will be donated to Amnesty International's Emergency Fund for Iran. Take a look at the collection above, and for more design – check out the chairs designed by Gaetano Pesce for Bottega Veneta, which are now available to purchase.