Ellen Pong Brings Pacific Northwest Wilderness to New York City
Pieces are inspired by the Middle Fork of the Snoqualmie river.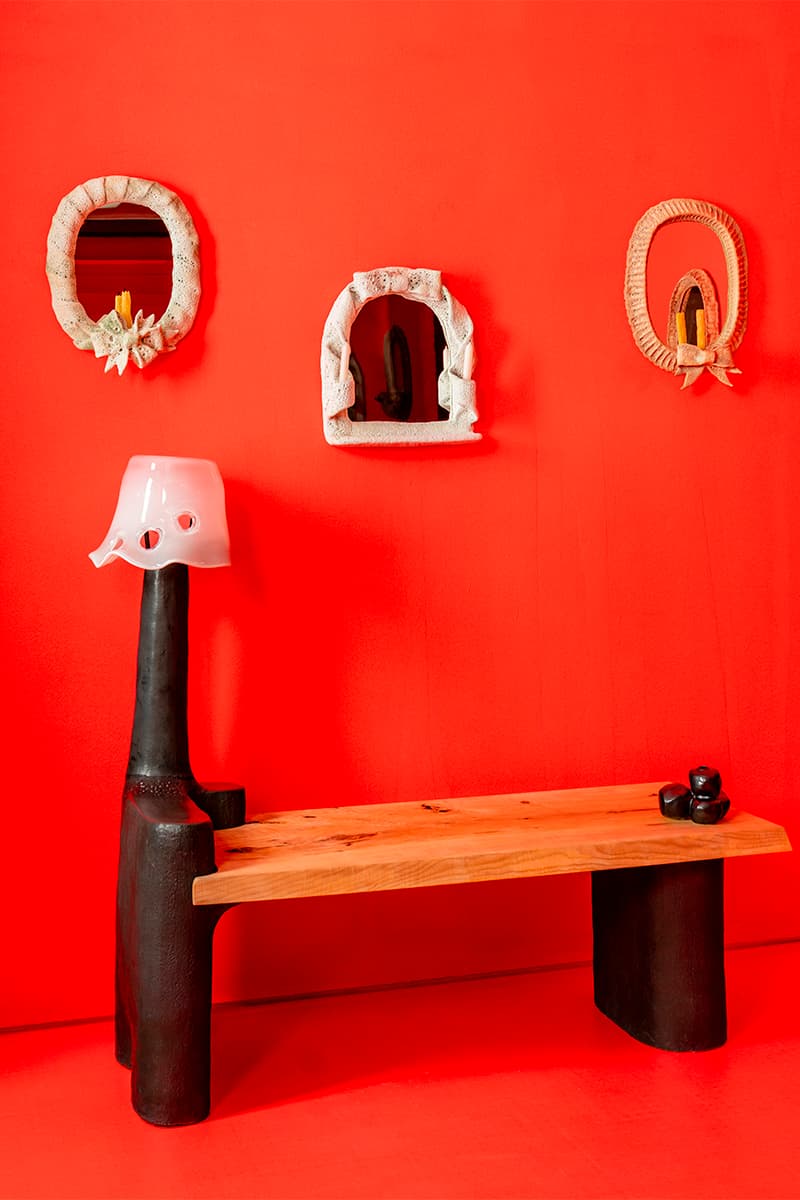 1 of 10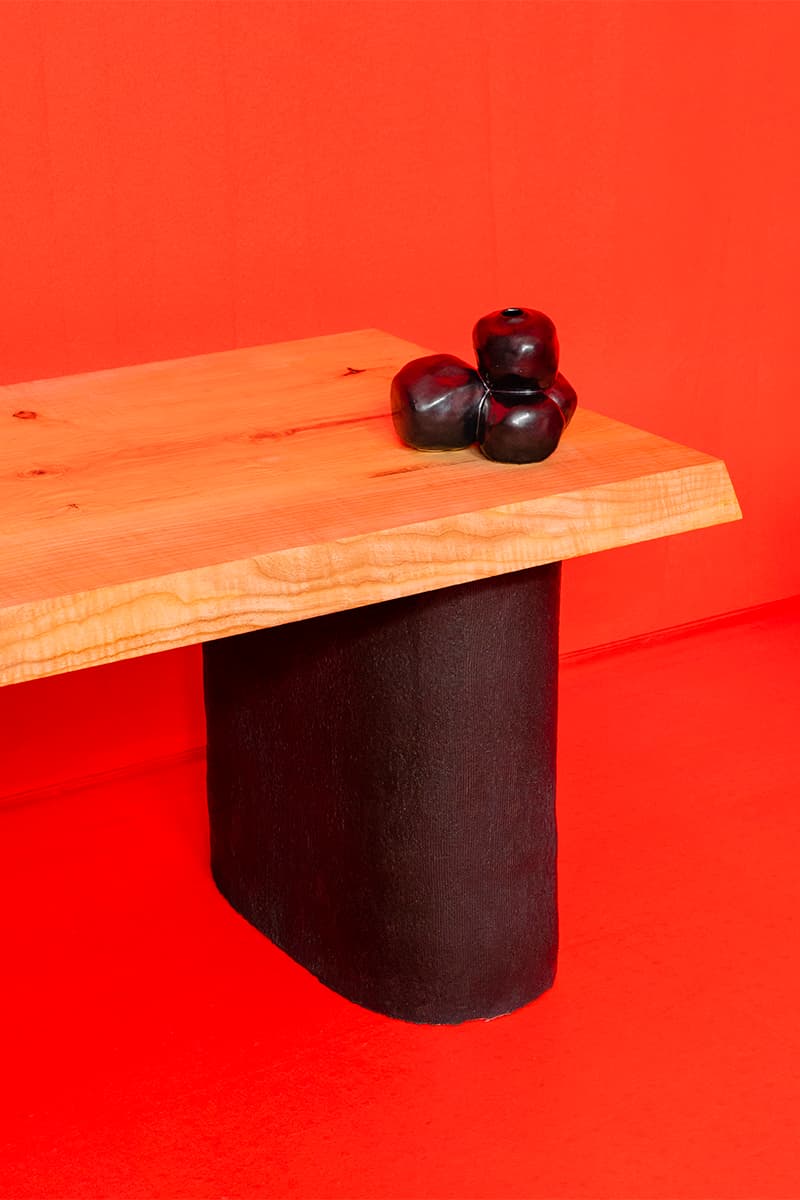 2 of 10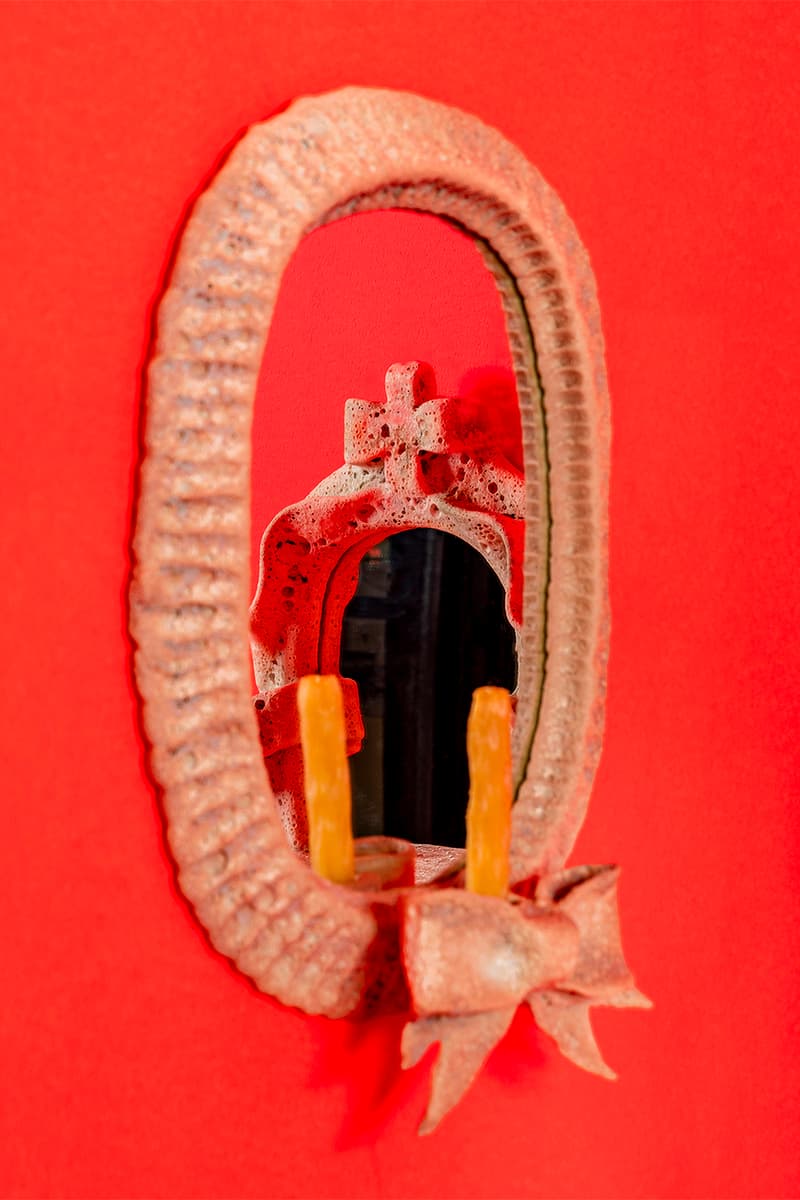 3 of 10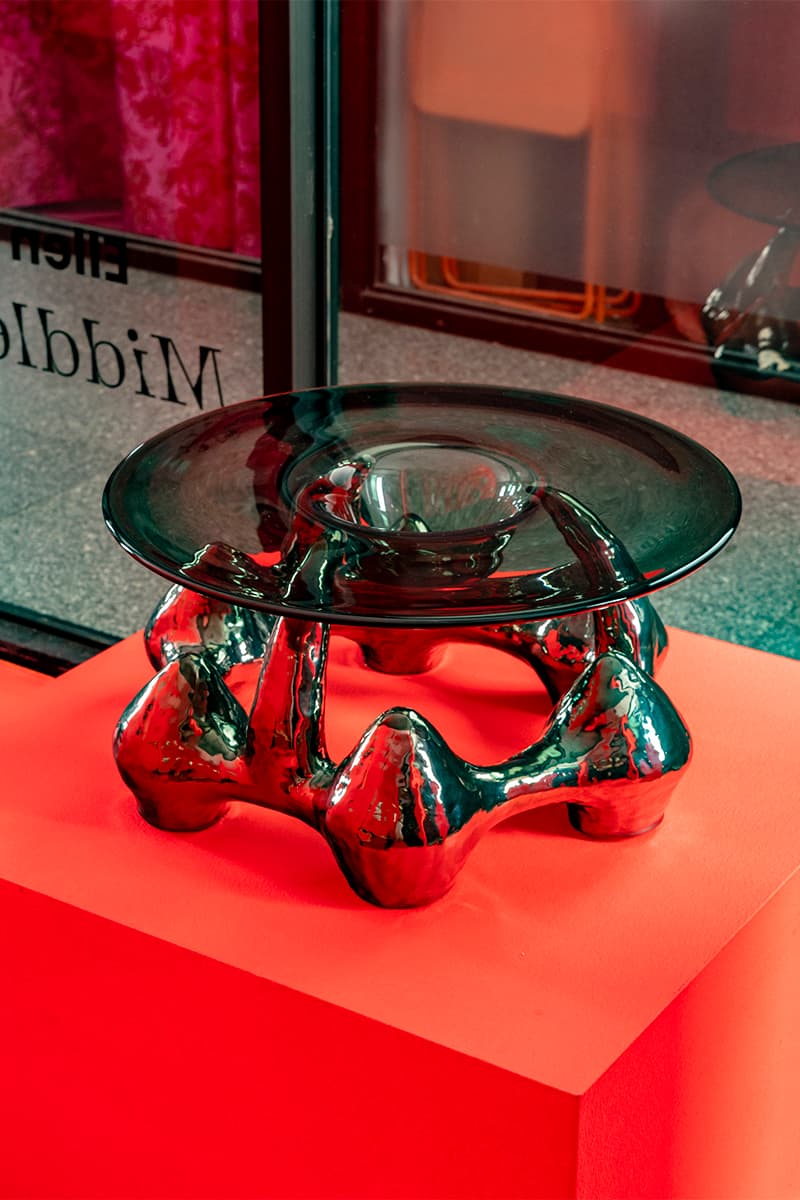 4 of 10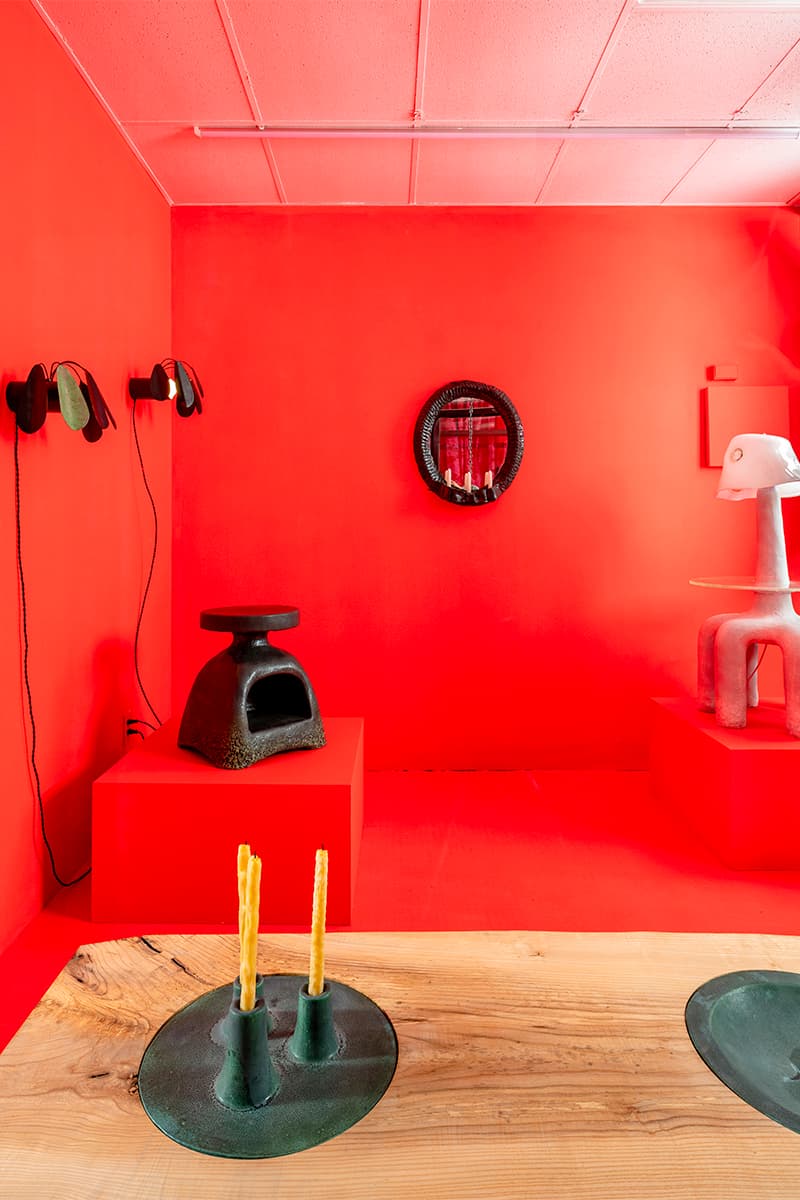 5 of 10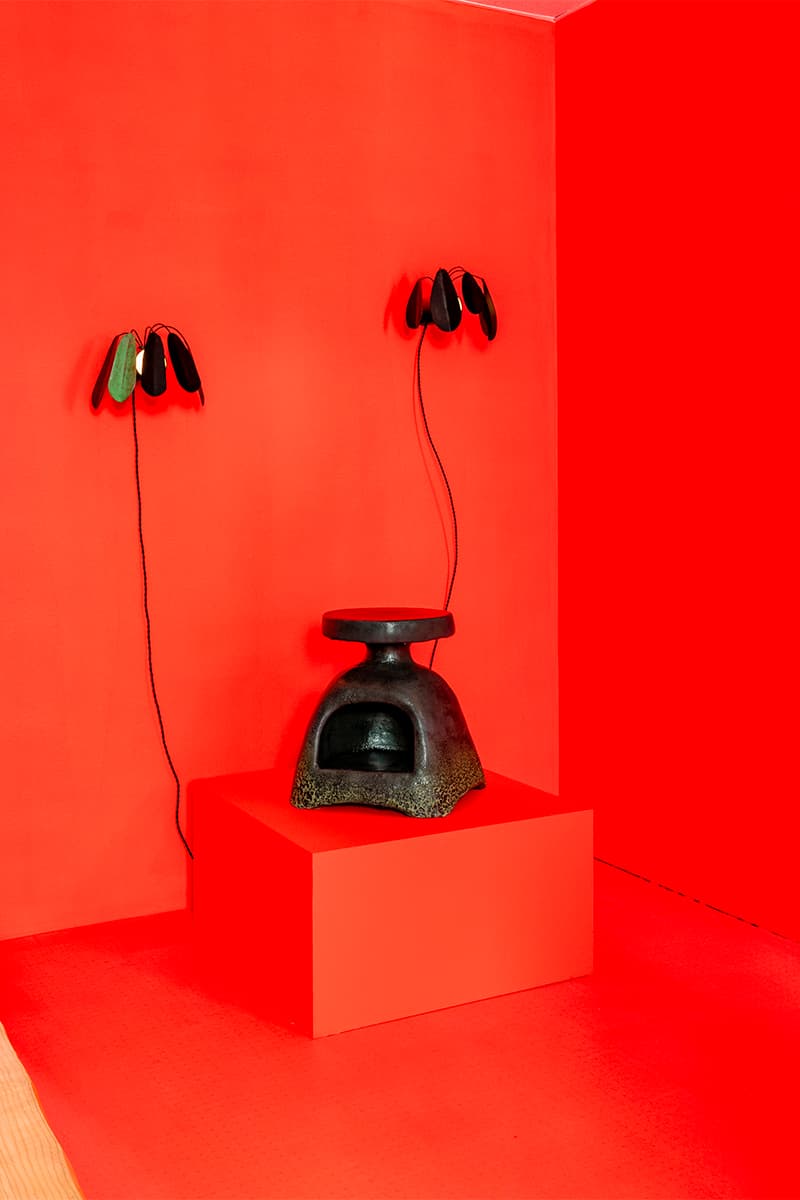 6 of 10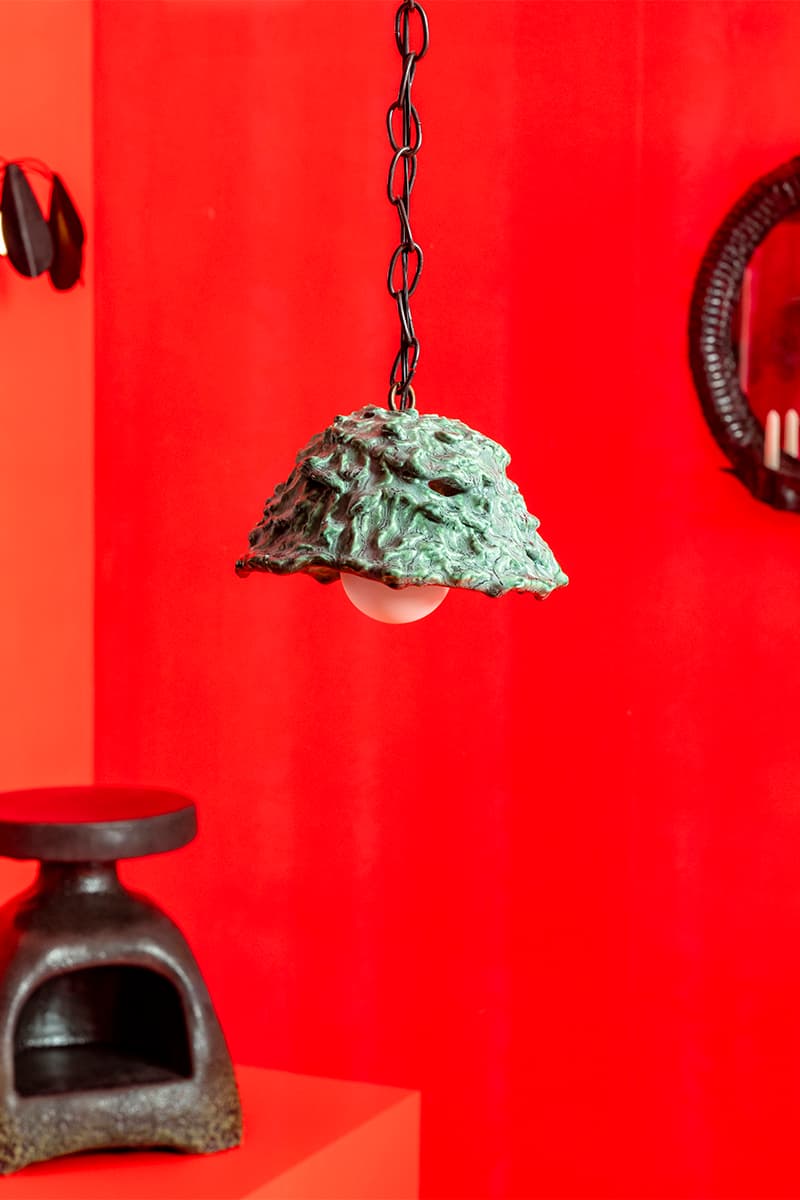 7 of 10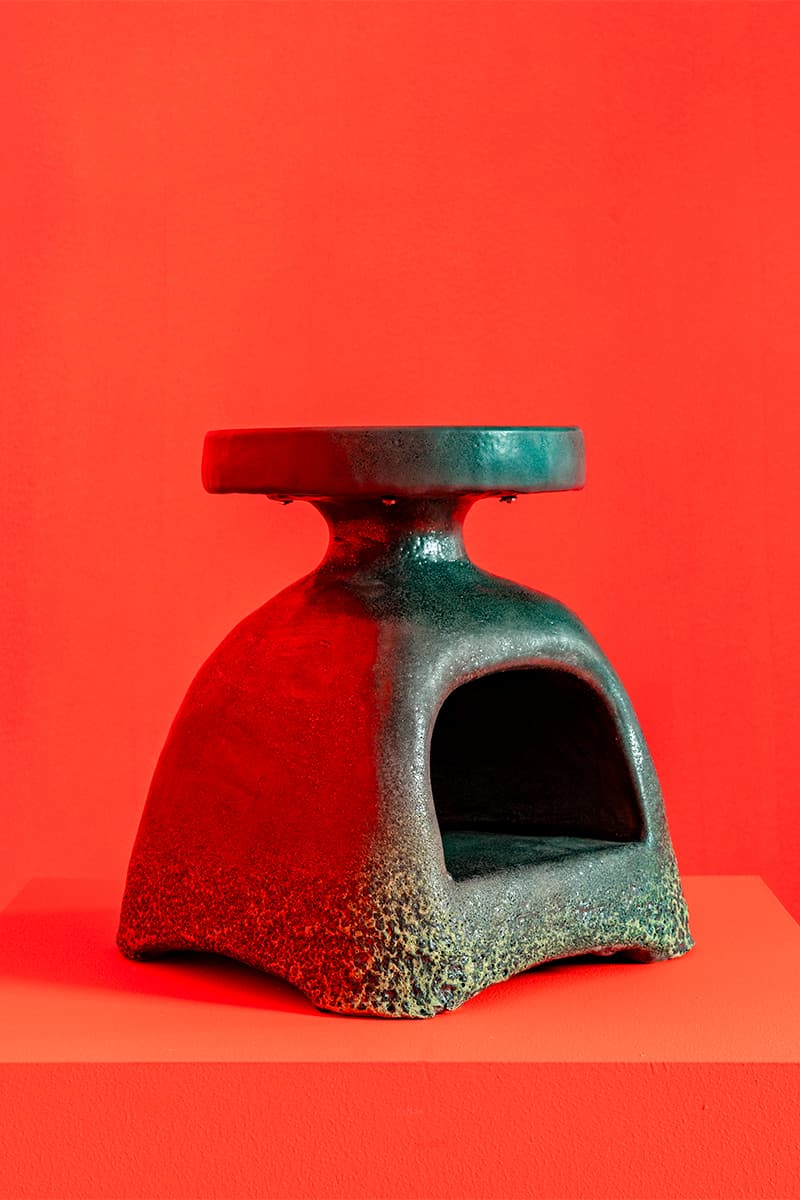 8 of 10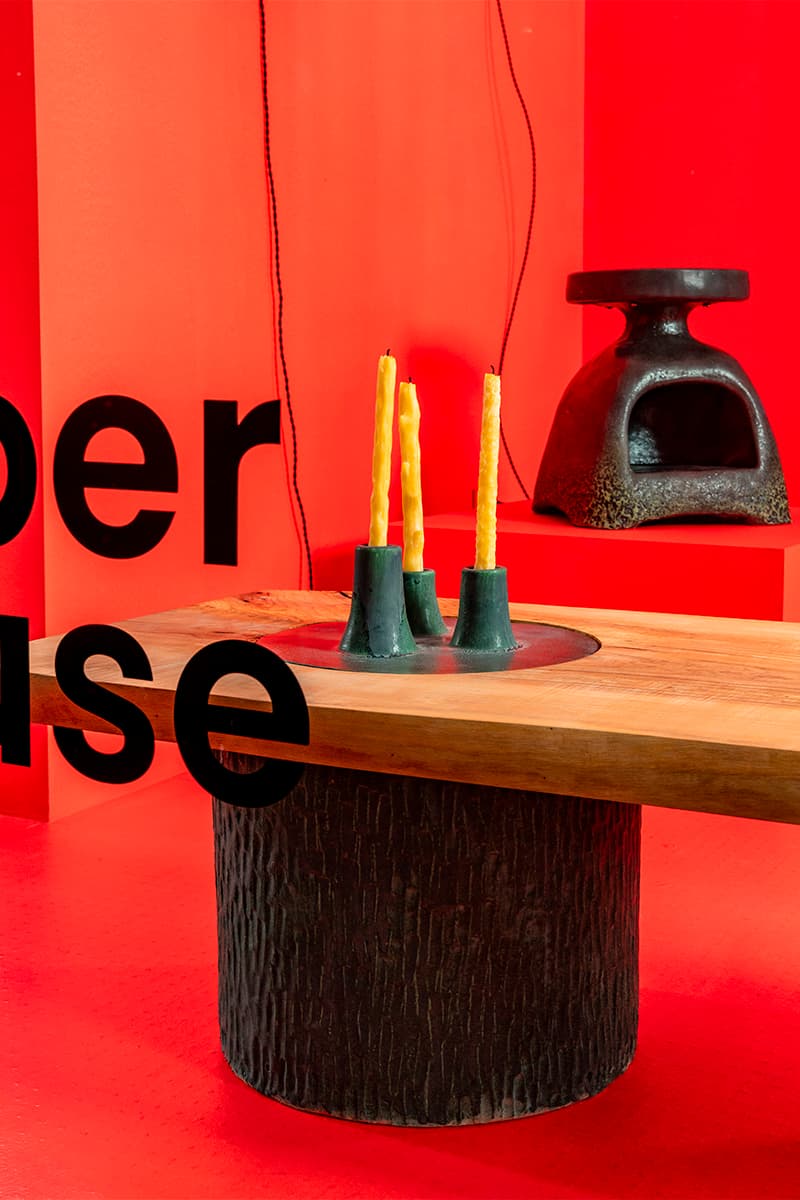 9 of 10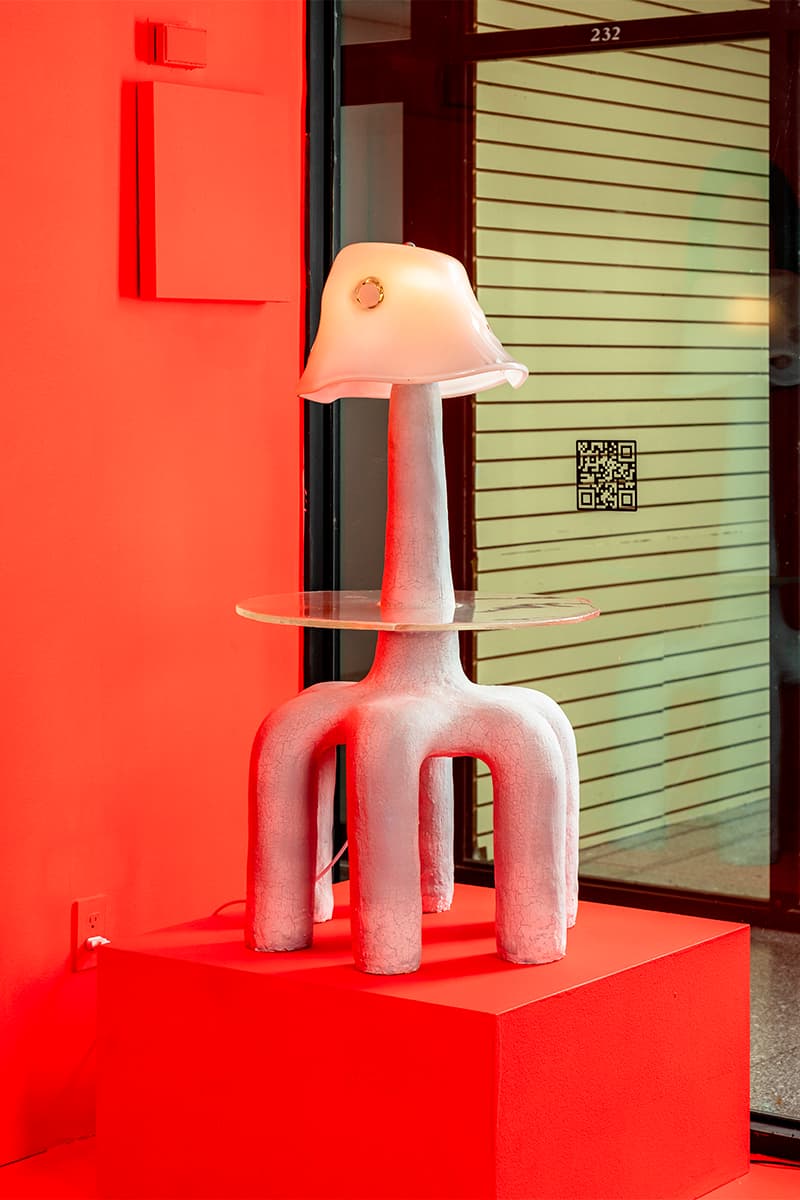 10 of 10
Beyond the bright red backdrop of Superhouse gallery's latest show is a body of work with a distinctly sentimental inspiration. Designed by NYC-based Ellen Pong, the "Middle Fork" exhibition brings together furniture and ceramics inspired by the place she was raised.
Although now residing in Queens, Pong spent her childhood in the Pacific Northwest – more specifically in an outer suburb of Seattle. She recalls the textures of the mountainous forests as an awe-inspiring sight, describing it as "harsh, powerful, and indifferent". "The landscape derives its beauty from a sense of foreboding mystery," Pong adds.
With this in mind, Pong translated her visceral memories into a range of textures and material combinations. She has taken particular inspiration from the ways in which natural elements come together, and what happens when they coexist or work against one another. Looking across the entire collection, which sees benches fitted with candlestick holders, and lampshades with rugged surfaces, you're supposed to get the feeling of a "forest floor" – in a sense of layers upon layers of texture and forms. "These works take inspiration from those moments of brief hallucination when you can't help but see what the forest wants to show you," she says.
Middle Fork marks the first solo show for Pong, who is a self-taught designer, and moved into honing her craft following a degree in Art History at the University of California in Berkeley. Her work is set to feature at Superhouse's booth during this year's Design Miami fair, taking place later this month. "Ellen challenged herself to go beyond her traditional medium of ceramic for Middle Fork," says Stephen Markos, founder, and director of Superhouse. "The resulting work is a moving testament to the designer's growth and demonstrates her prowess at harnessing material to evoke a mood, a memory, a sensation."
Middle Fork is on show at Superhouse Vitrine through to January 8 2023. Take a look at the pieces above, and for more design, get to know the work of Boris De Beijer.
Superhouse Vitrine
75 E Broadway, Second Floor
New York, NY 10002