All Matters Studio Combines Aluminium and Marble for "Frame05" Table
Stone-cold minimalism.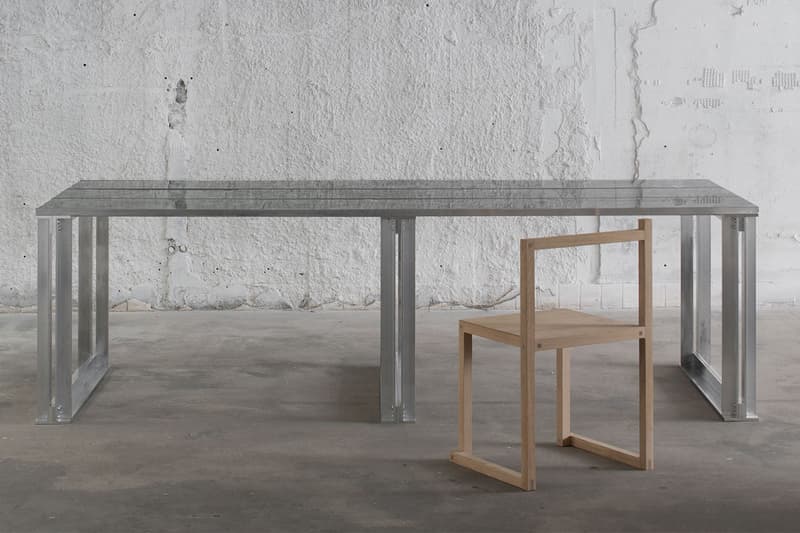 1 of 6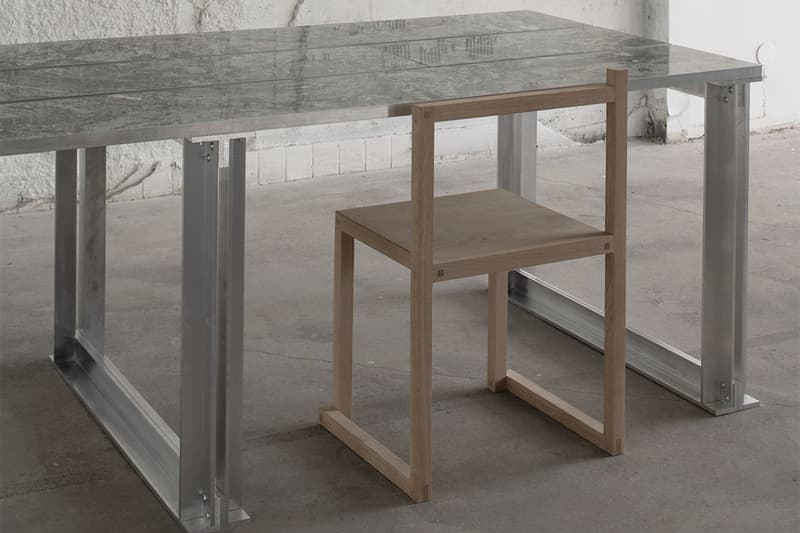 2 of 6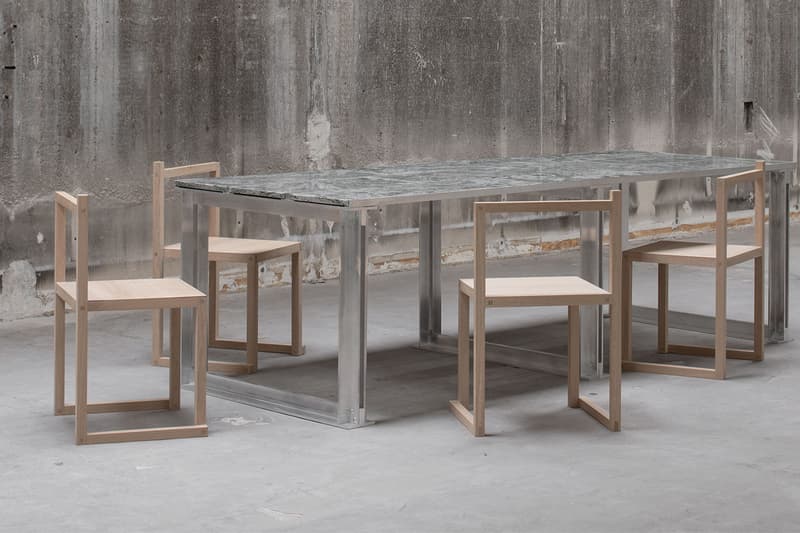 3 of 6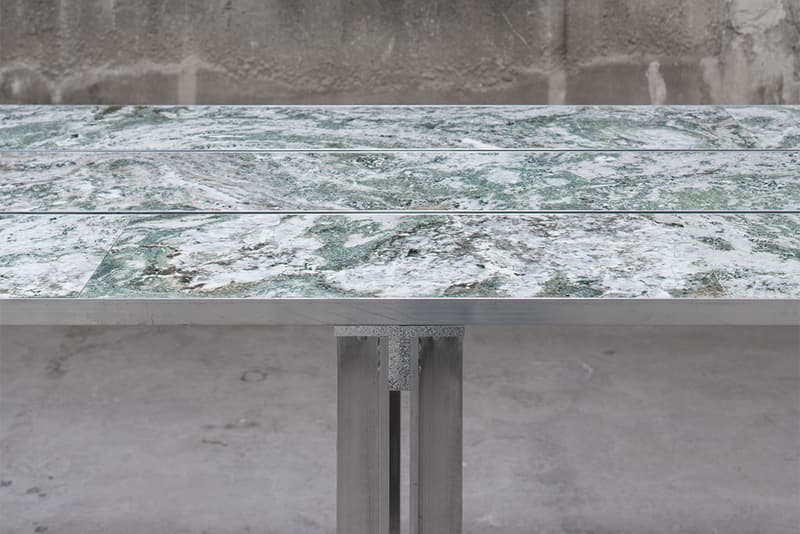 4 of 6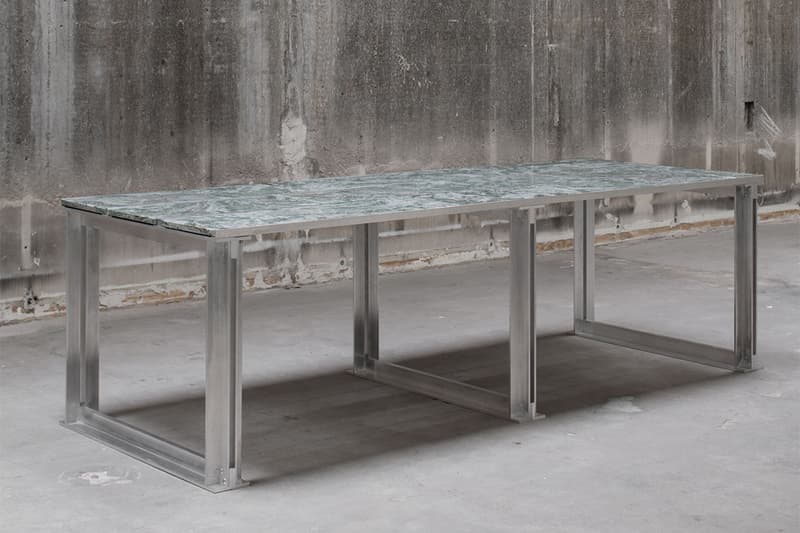 5 of 6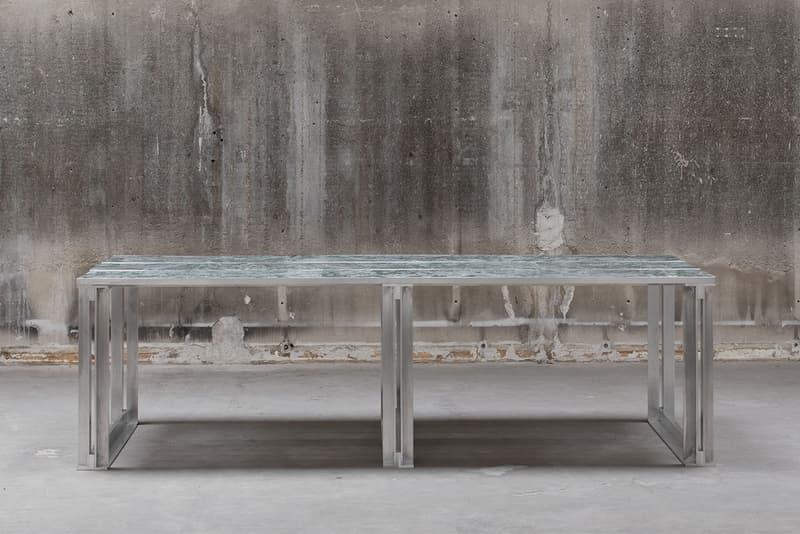 6 of 6
Individual marble slabs form the top of this table, which has been crafted by Stockholm-based All Matters Studio. Named "Frame05", the piece sees standard aluminum profiles create a sturdy frame, onto which chunks of the Swedish stone are placed.
For the studio, which is headed up by Anne-Mette Krolmark and Fredrik Widén, it was important that the table was fit for modern times. As such, they opted for materials that could be recycled and repaired. The aluminum frame is left untreated, allowing it to be discarded and transformed time after time, while the naturally hardwearing marble slabs can be replaced should damage arise. Unlike many marble tables, which pose a huge problem in the event of a house move, the table can be disassembled easily. Its frame can be taken apart, and the individual marble slabs moved individually.
"Marble tables are absolutely stunning," the designers say. "But mining big chunks of stones, just for a specific table, is unsustainable. And big stones can be difficult to handle when moving. FRAME05 is designed with the aim of making an exclusive yet flexible marble table, that will be an elegant centerpiece through many decades, with the possibility to repair and adjust".
Flexibility is also a key design element, and each of the aluminum profiles can be adapted in length depending on the size of the table needed. Clients can also choose from a range of stones, or opt for anodized aluminum for a different effect. Frame05 is available to purchase from the All Matters Studio website and retails at 93,500 SEK (approximately $8,468 USD).
Take a closer look at the table above, and for more design, check out Tiwa Select's brand new NYC outpost, which is set to officially launch later this year.