Alessandro Michele Is Reportedly Exiting Gucci
The creative director was initially appointed for the role in January 2015.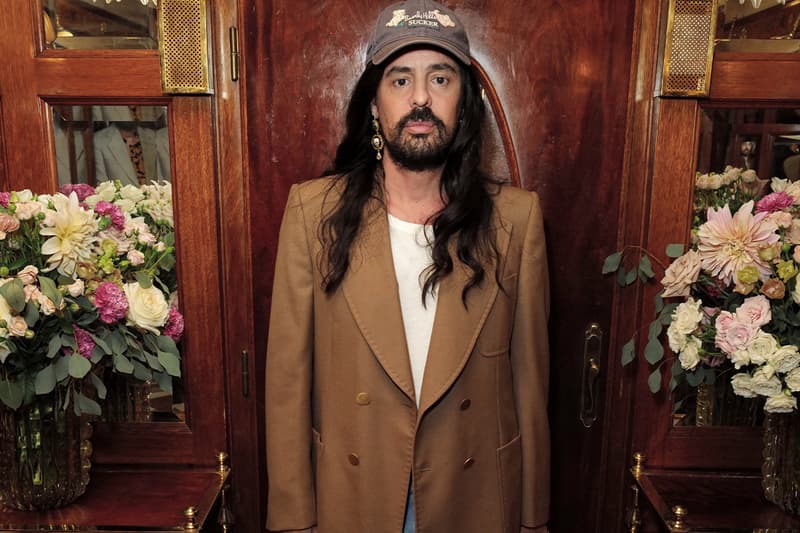 Change is in the air at Gucci. WWD has recently reported that "well-placed sources" have indicated that creative director Alessandro Michele is slated to exit the Italian luxury brand and that the brand is expected to release a statement as early as Wednesday.
Gucci nor Kering have responded to a request for a comment at this time. The anonymous source told WWD that Michele "was asked to initiate a strong design shift," to transform the brand and reinvigorate Gucci. However, it appears that Michele was unable to meet the standards of the request. Another source has said that Kering CEO François-Henri Pinault is looking to take the group's star brand in a different direction. The switch out will guarantee a change of pace, hoping to drive renewed interest to the brand.
Recently, Kering has been making a lot of creative leadership moves, including ousting Daniel Lee at Bottega Veneta, despite the brand's strong performance. Succeeding Lee is Matthieu Blazy, while Lee has now been appointed the creative director at Burberry. It is unsurprising if Pinault is looking to do the same at Gucci, regardless of the current success of his standout Spring 2023 season.
Gucci CEO Marco Bizzarri appointed Michele to succeed Frida Giannini. Two days after his final bow at the end of Gucci's men's Fall 2015 show, he started at the top creative role in January 2015. Another source has suggested that "the honeymoon with Bizzarri is over, and the relationship is not as strong as before." Some have said that the signs were already there, considering Michele did not fly over for the Seoul show. Michele has been with Gucci since 2002 after his stint as senior accessories designer at Fendi.
In other fashion news, Billionaire Boys Club has launched a special edition Art Basel collection with graffiti artist Todd James.