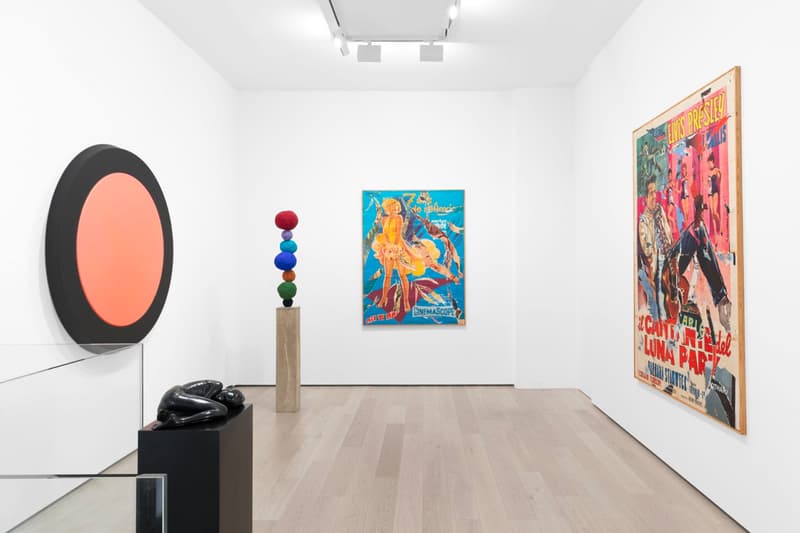 1 of 10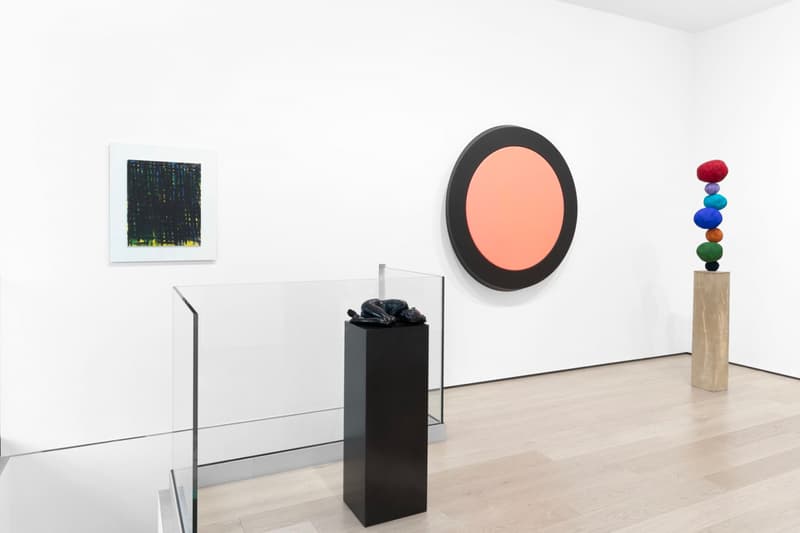 2 of 10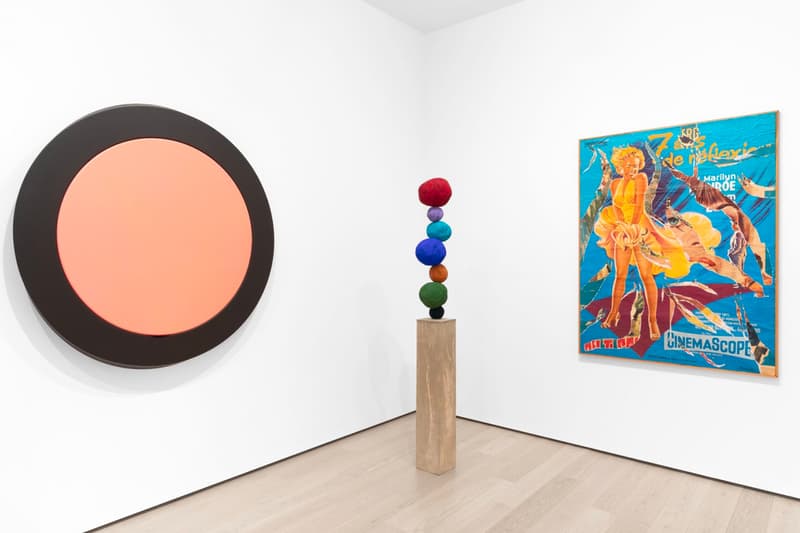 3 of 10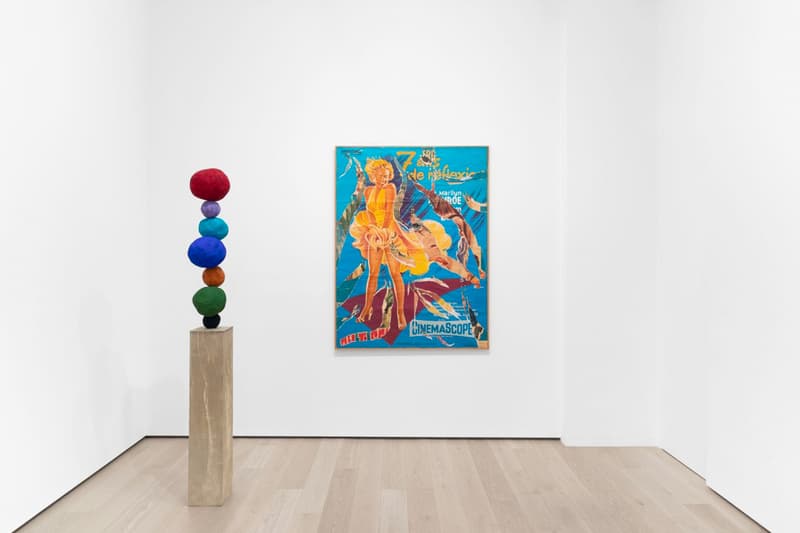 4 of 10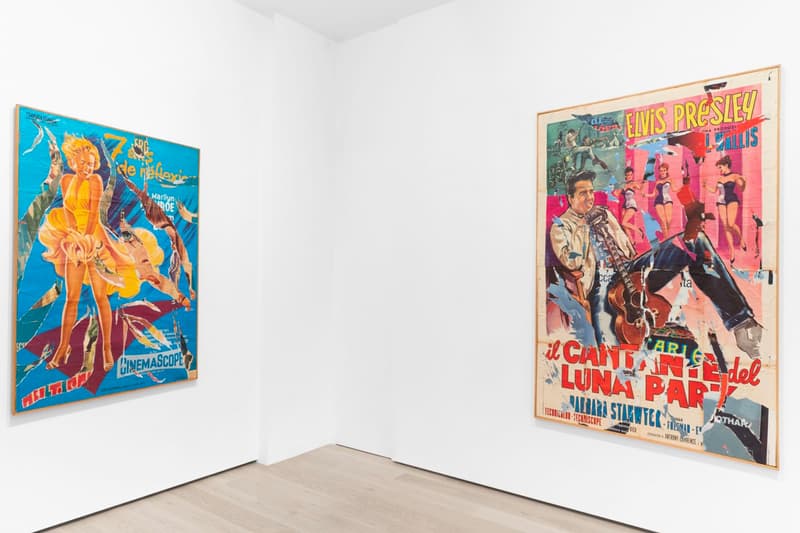 5 of 10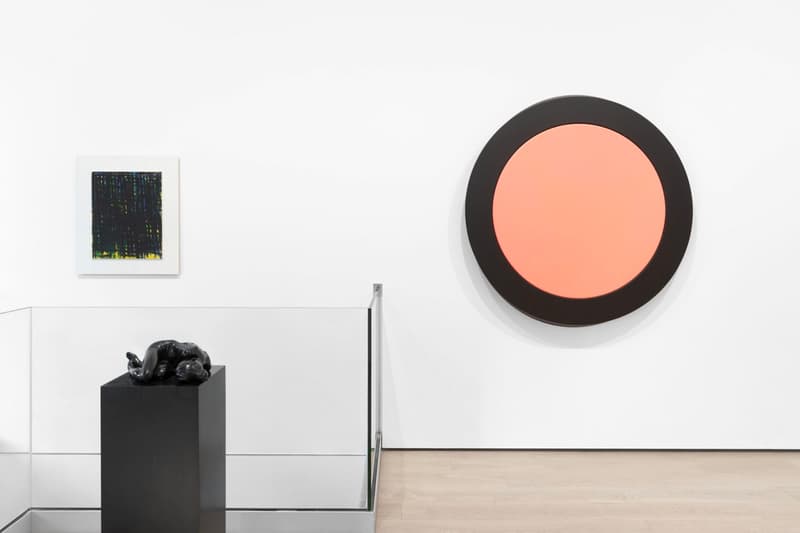 6 of 10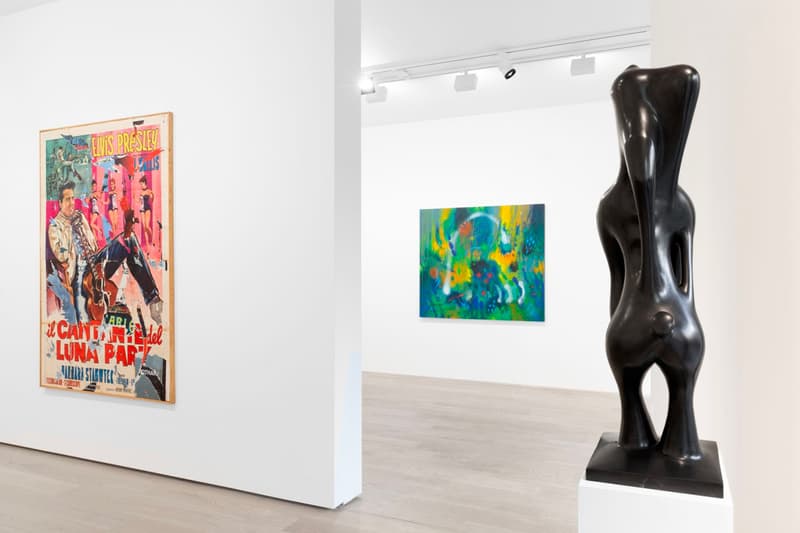 7 of 10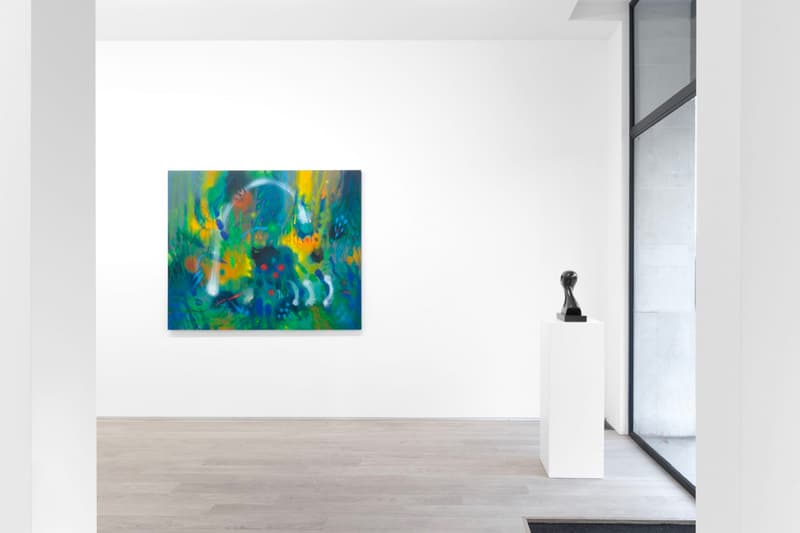 8 of 10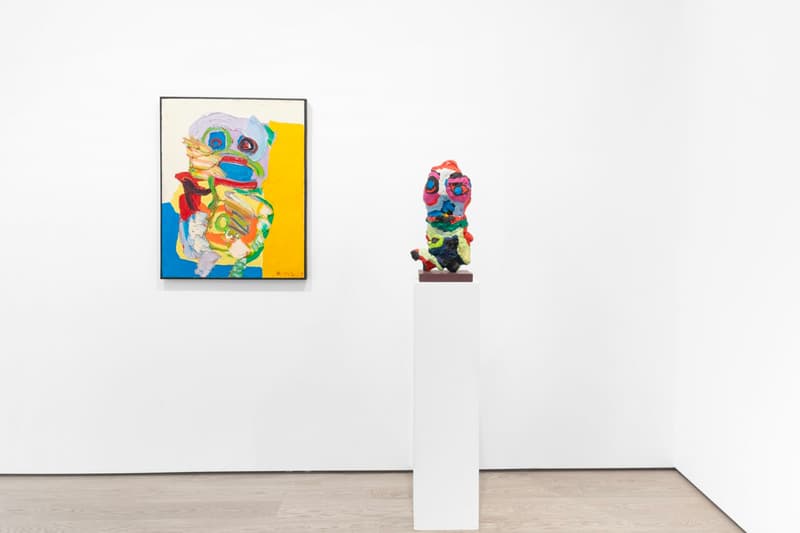 9 of 10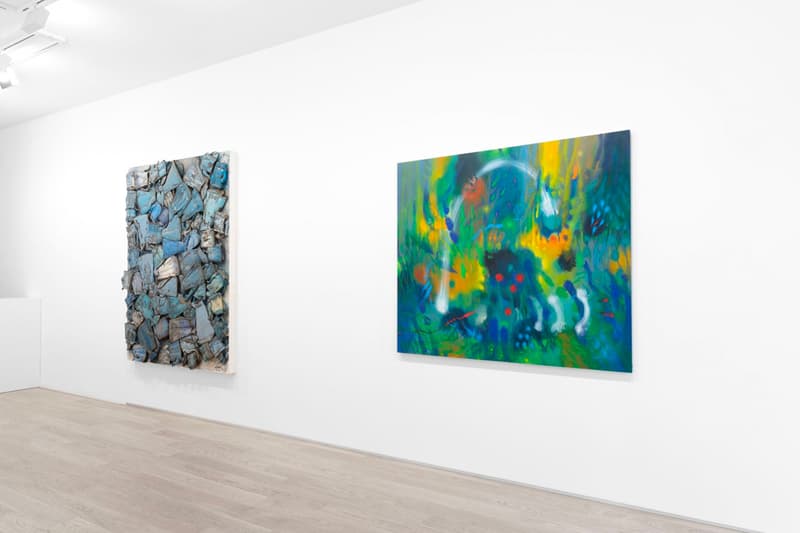 10 of 10
Almine Rech Presents 'Dialogues' Group Exhibition in Paris
Showcasing paintings and sculptures by Don Brown, Carlos Jacanamijoy and Karel Appel, amongst others.
---
Fresh off an exhibition on legendary American artist Alexander Calder, Almine Rech Paris is showcasing a new group exhibition entitled Dialogues.
The show provides the viewer with a series of dualities, where there is a noticeable split between painting and sculpture, black and color, abstraction and figuration. However different each medium and message may be, there lies a harmony that runs through the artwork on view, which includes Don Brown's bronze Eriko (2021) and Sylvie Fleury's Cheek Fabric (peach), 2022, as well as Günther Förg's Untitled, 1952, juxtaposed against Karel Appel's vibrant Head, 1975, sculpture.
"Many of the artworks in Dialogues radiate sensuality," wrote journalist Charles Barachon in a statement, adding that the work, though disparate in aesthetic, are united through each artist's approach in capturing abstraction, collective and personal experience.
Dialogues is on view at Almine Rech's Matignon location until December 22. See the full list of exhibiting artists below.
Also on view, Para Site Hong Kong presents Fanatic Heart.
Almine Rech
18 Av. Matignon
75008 Paris, France
Exhibiting Artists:
Karel Appel
Don Brown
Agustín Cárdenas
César
Günther Förg
Sylvie Fleury
Carlos Jacanamijoy
Annie Morris
Mimmo Rotella