Babyface Ray Announces Second Album of 2022, 'MOB'
Out for streaming on December 2.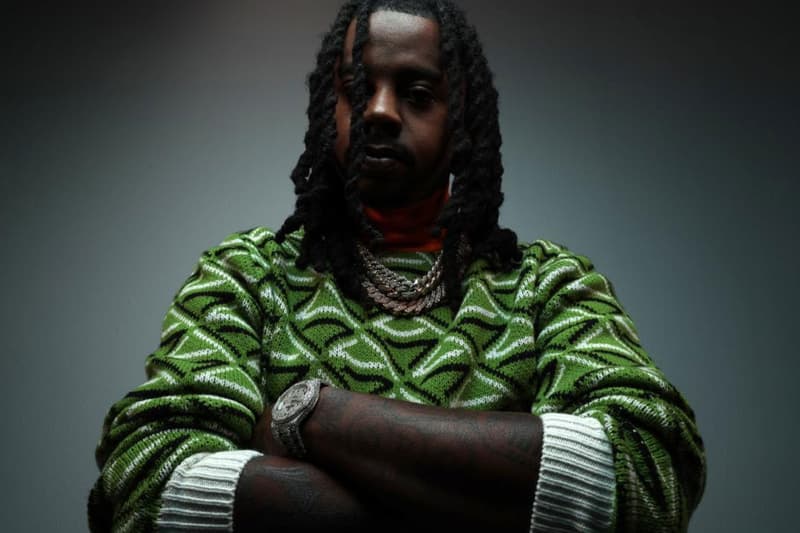 Detroit rapper Babyface Ray has shared that he'll be putting out a new album, entitled MOB, next week. As his second project of 2022, MOB will follow January's FACE, which featured the likes of Wiz Khalifa, G Herbo, 42 Dugg and more.
The forthcoming album is billed as being "about keeping the blinders on to avoid all distractions while staying focused." After ascending the ranks of the Detroit music scene over the past decade, FACE marked Ray's national rise, landing with a greater mainstream audience.
MOB will contain the previously-released tracks "Nice Guy" and Ray's collaboration with Blxst and Nija, "Spend It." On the latter single, Ray raps out spoiling his girl to no limit.
"Let's go spend some time in Chanel / Get your hair done and go paint all your nails," he raps in one verse. "Baccarat candles, change up the smell / Run you through Louis, it ain't goin' on sale, lil' mama."
Babyface Ray's new album MOB arrives via Wavy Gang/EMPIRE on December 2.
In other music news, Playboi Carti signee Destroy Lonely has dropped the new project NS+ (ULTRA).