Playboi Carti Signee Destroy Lonely Drops New Project 'NS+ (ULTRA)'
A deluxe edition of August's 'No Stylist.'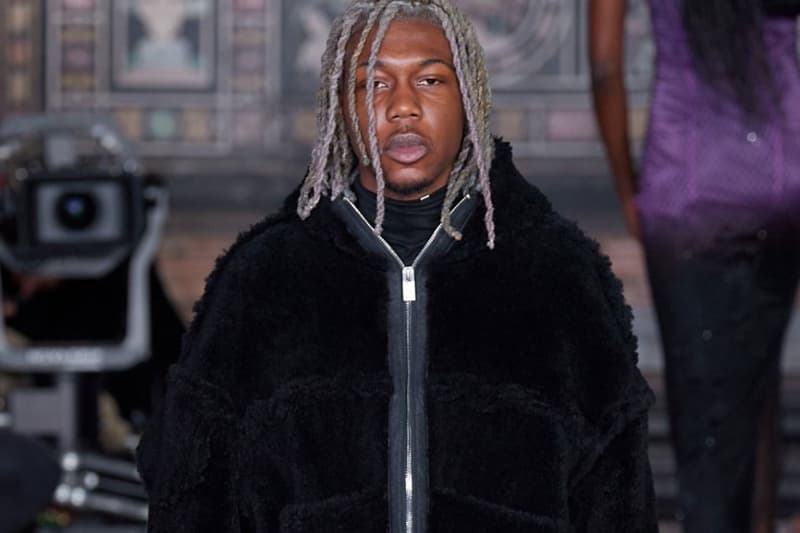 Playboi Carti's rap prodigee Destroy Lonely has released the deluxe project, NS+ (ULTRA), NS being an acronym for his August album No Stylist. On the expanded LP, the 21-year-old Atlanta rapper flexes his stretchy, high-pitched vocals and penchant for synths that sound like they're straight out of an 80s-era video game.
Born Bobby Sandimanie III, Destroy Lonely began putting out music on SoundCloud at the age of seventeen, eventually landing among a niche but loyal listenership with his 2019 single "Bane." He met fellow ATL rapper Carti in 2021, who tapped Destroy Lonely as a signee for his Opium label.
Among his inspirations for the NS+ (ULTRA), Destroy Lonely cites The Cure, Deftones, Lil Wayne and more. 'NS+ (ULTRA) leads with the eerie and futuristic "JETLGGED" and listeners can hear the scream-rap Carti influence on bangers such as "VETERAN" and "PRSSURE."
"This is where I get to finally show people who the fuck I am within my own rules and my own jurisdiction," the rapper said. "It's like when the roller coaster is going up, but it's never gonna go down."
Stream Destroy Lonely's new album NS+ (ULTRA).
In other music news, Roddy Ricch and Lil Durk go on a shopping spree in the new "Twin" music video.