Ty Dolla $ign and Mustard Enlist Lil Durk for "My Friends"
Mustard called the release "super overdue."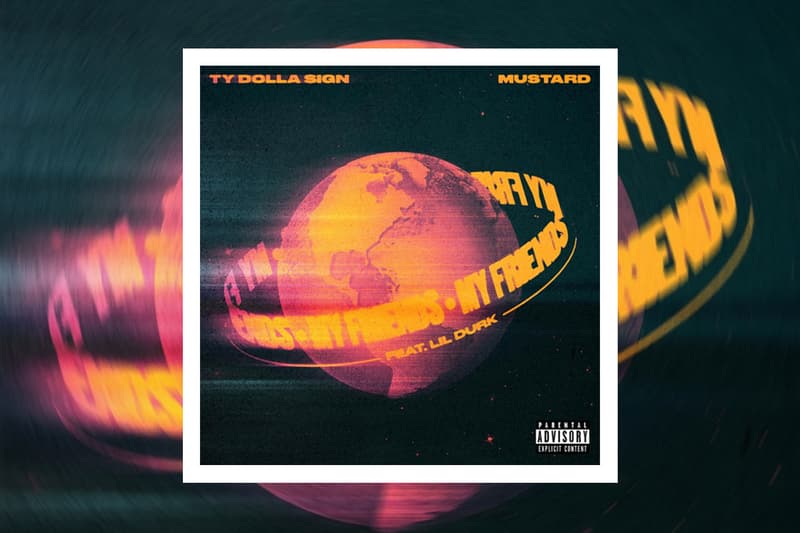 Ty Dolla $ign and Mustard have joined forces with Lil Durk for their newest single, "My Friends."
The pair's latest collab clocks in at approximately two-and-a-half minutes and hears Ty and Durkio deliver a verse each, with the former telling Apple Music that this was "the perfect joint" for the Chicago-born rapper. "I always been f***ing with Durk for years," Ty said. "And when we first did the joint or whatever, it was just Horns at first. And then I did the vocals. And then I sent it to Mustard and he put that crazy beat behind it. And as soon as I heard those drums, I just heard Durk in my head so I called him. I'm like, "Yo, I got the perfect joint," and he sent it right back. So here we go."
Mustard also opened up about their long-awaited joint album, stating that they have a lot of material to share with fans, "We always talked about it and said we was going to do it. We always just have millions of songs laying around and stuff like that." He continued, "So I don't know, I think we just was just like, 'All right, it's time. We might as well just do it because we just have so much.' Between me, him, YG, the people that I work with closely… we all just have all these songs. And me and Ty just got a lot of songs so it was super overdue. I feel like we've been supposed to do this."
Stream Ty Dolla $ign, Mustard and Lil Durk's "My Friends" on Spotify and Apple Music.
Elsewhere in music, Kendrick Lamar is releasing a 10th anniversary edition of good kid, m.A.A.d. city.