Tom Sachs is Launching a Limited Edition Print for €750
In collaboration with Avant Arte and LACMA.
---
Tom Sachs has done a lot of things over the past three years, but he hasn't created a screenprint. Now, he's set to return to the method and is launching a limited-edition with Avant Arte, which will be on sale for 24 hours and priced at €750 (approximately $740). Named "Too Darn Hot", the work is the first print edition related to his Rocket Factory project – a digital platform that allows users to build, buy and sell virtual rocket components each featuring branding from different companies.
Too Darn Hot is based on a so-called "Frankenrocket" acquired by LACMA in 2021. A Frankenrocket is a rocket made up of three different components rather than a "Perfect Rocket", which is made up of uniform pieces. As pictured on the print, LACMA's Frankenrocket combines a Cup Noodles-branded tail, a Chanel body, and a Trojan nose. Given that the LA institution LACMA had been a supporter of the Rocket Factory, and was one of the first major public institutions to acquire an NFT for its collection, Sachs wanted to use this opportunity to give back. As such, 40% of all sales will be going directly to LACMA.
1 of 12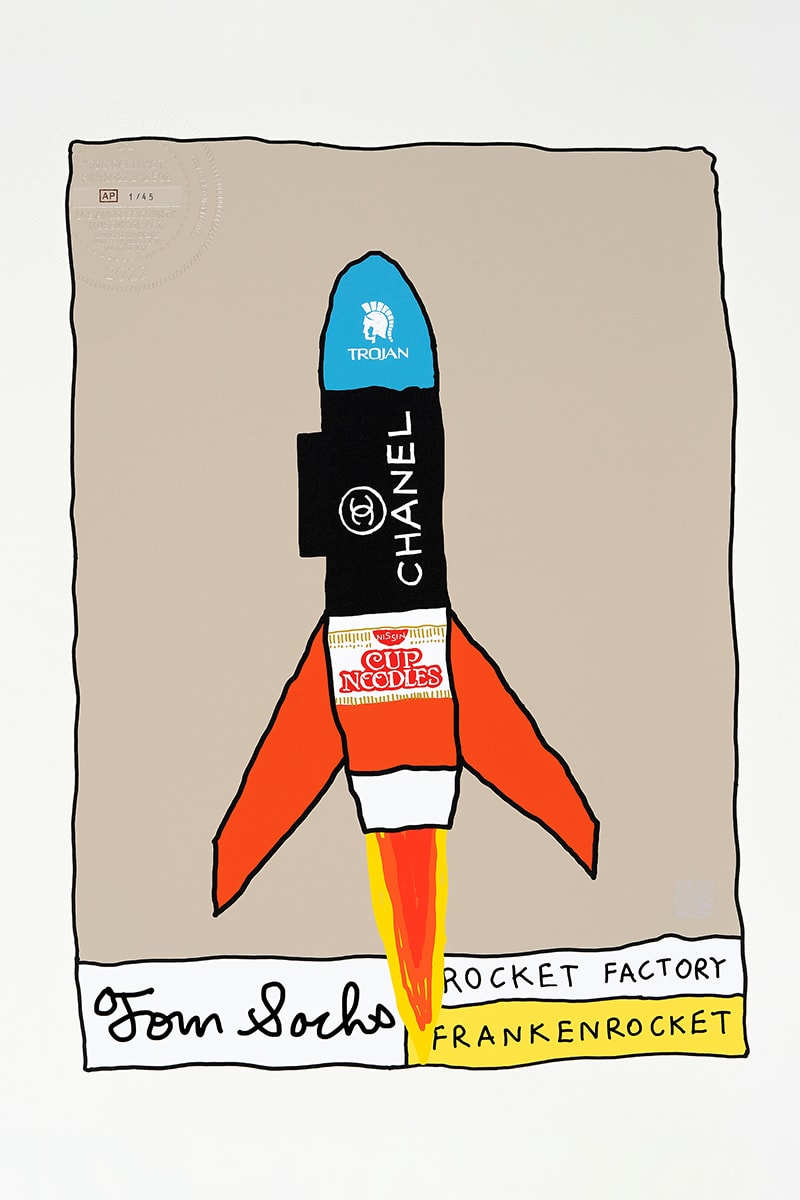 2 of 12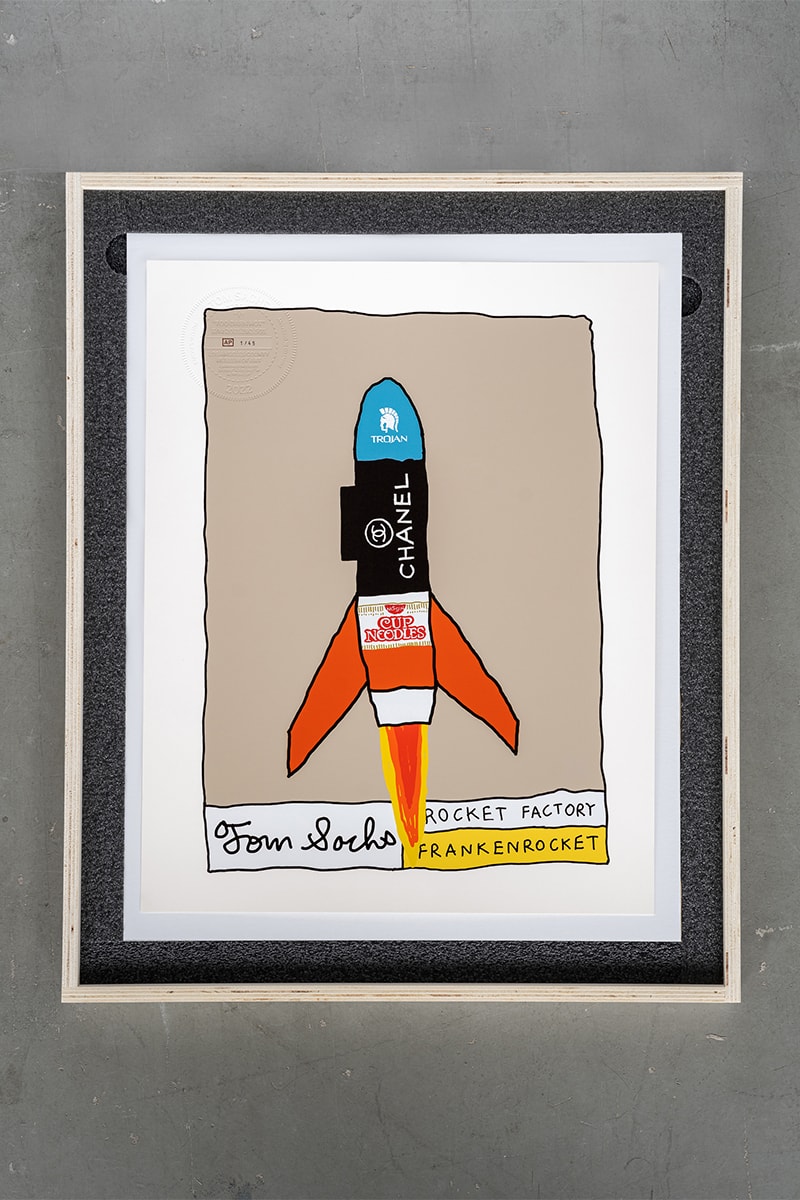 3 of 12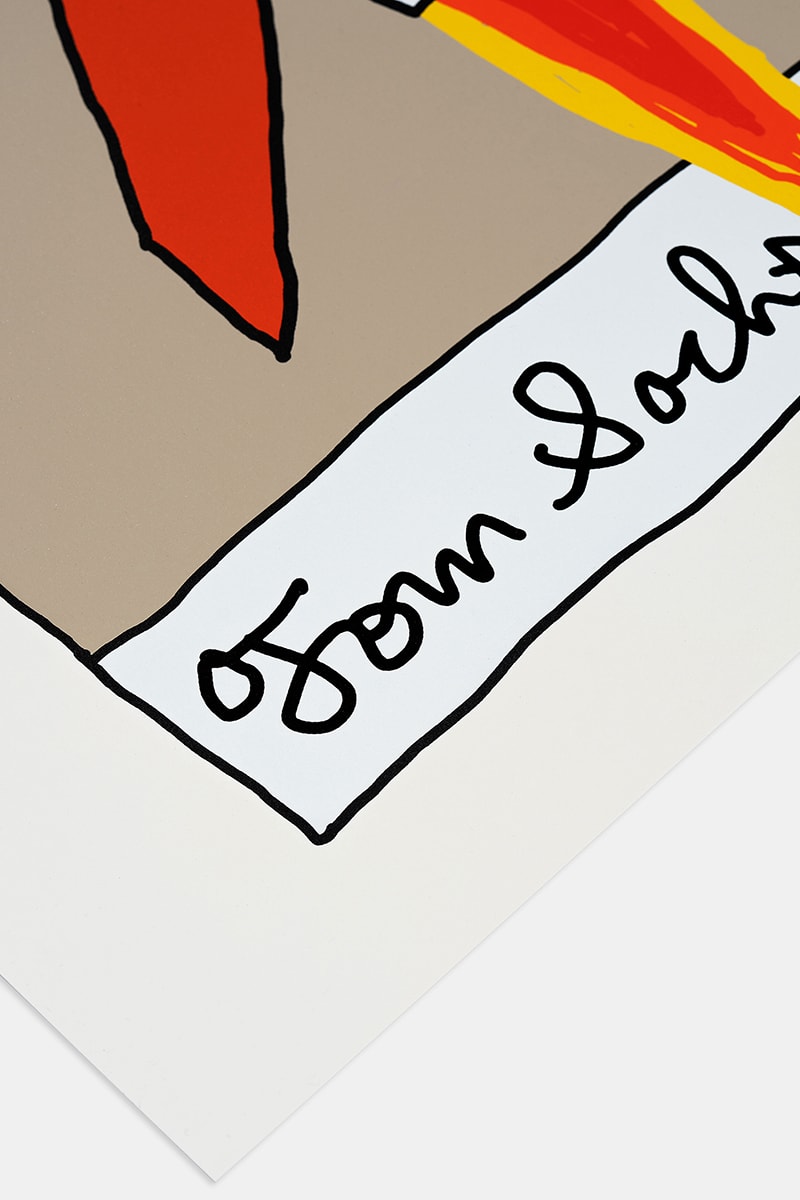 4 of 12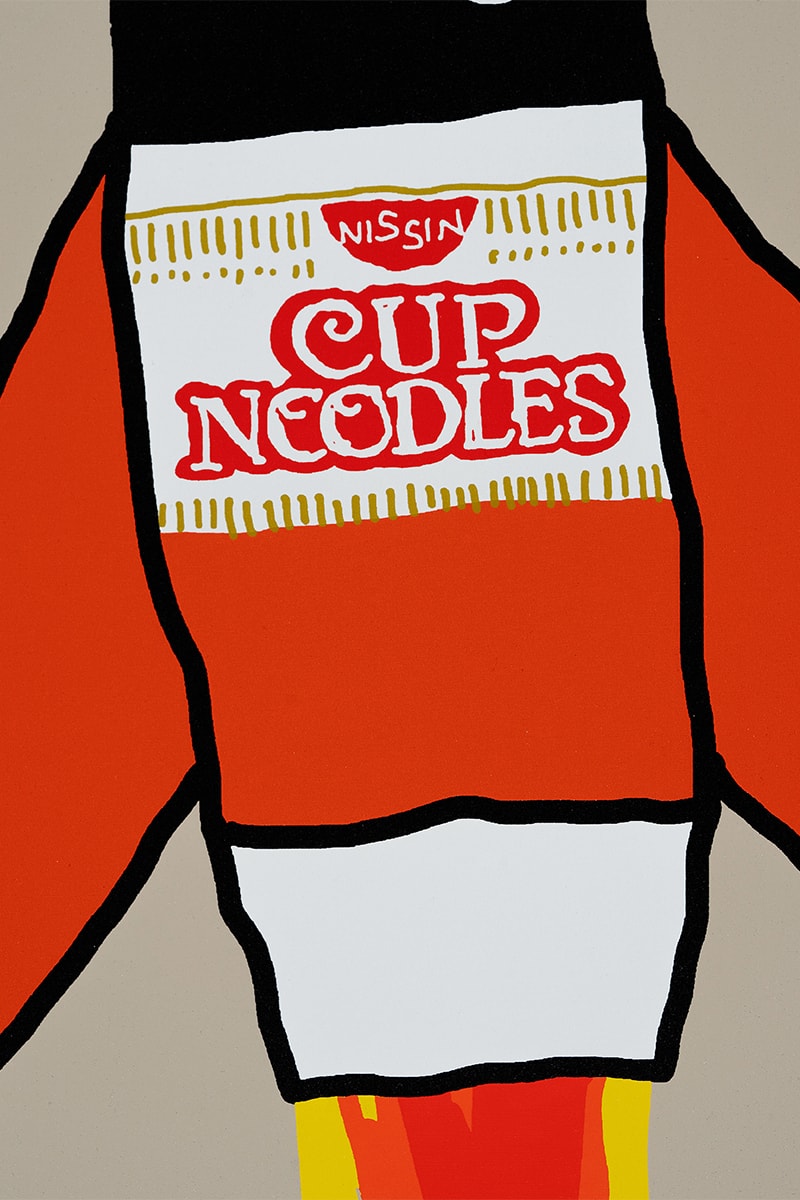 5 of 12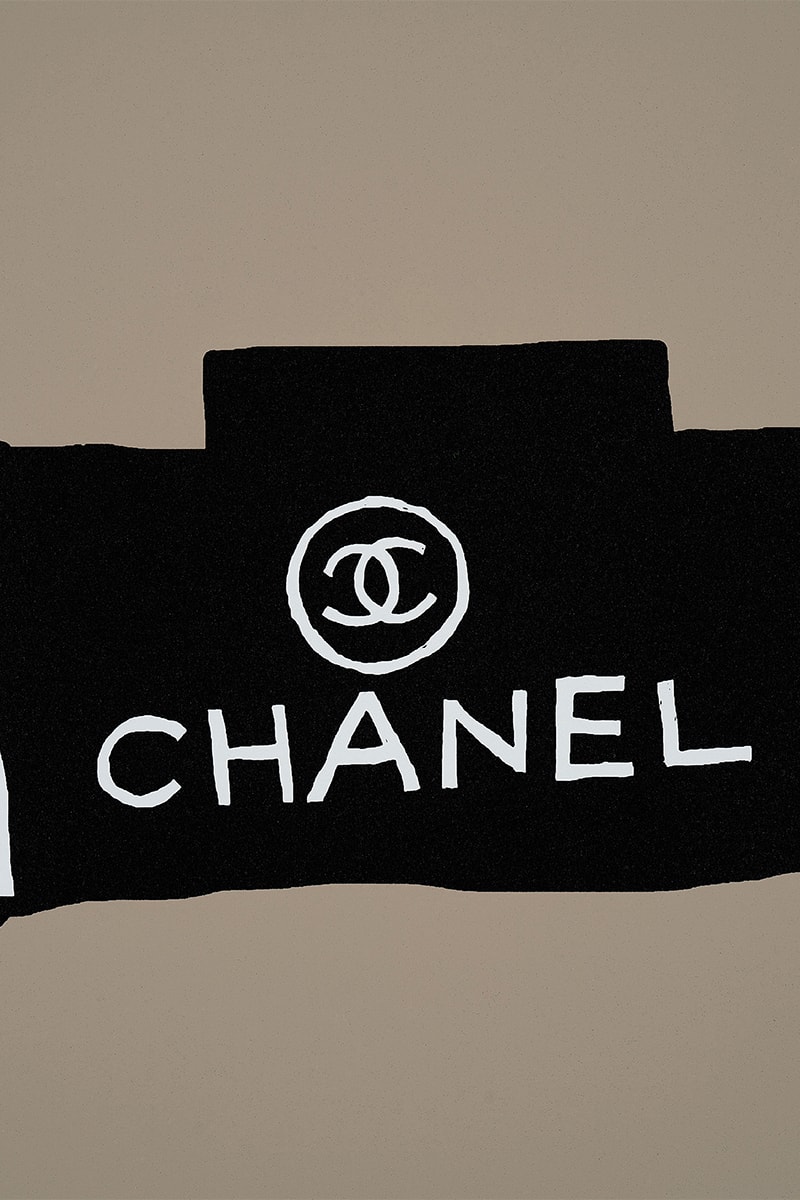 6 of 12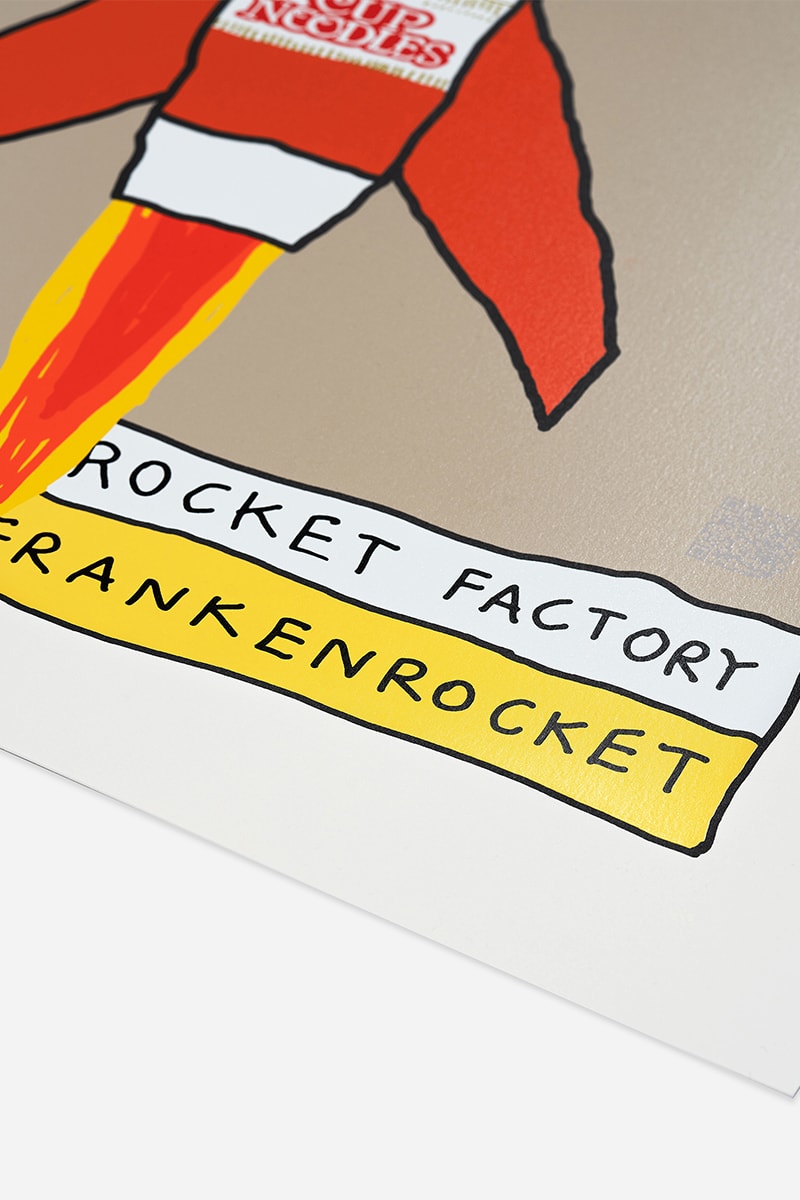 7 of 12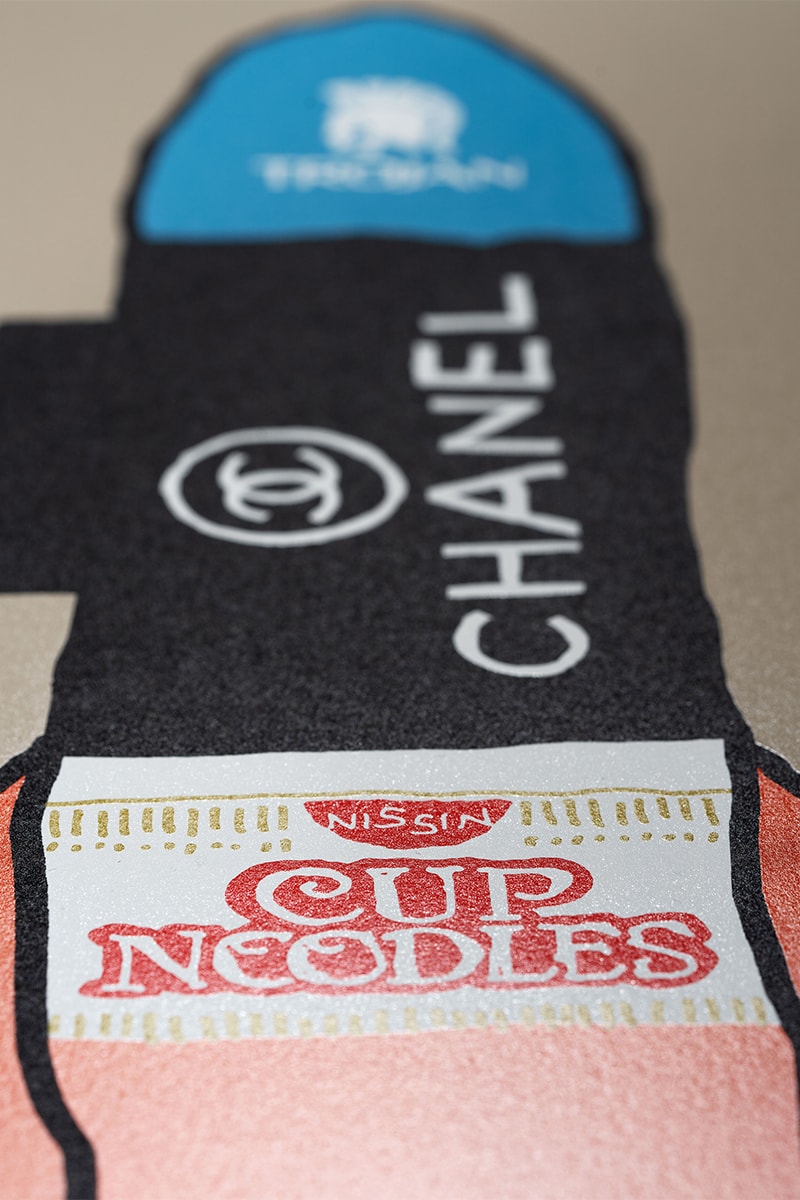 8 of 12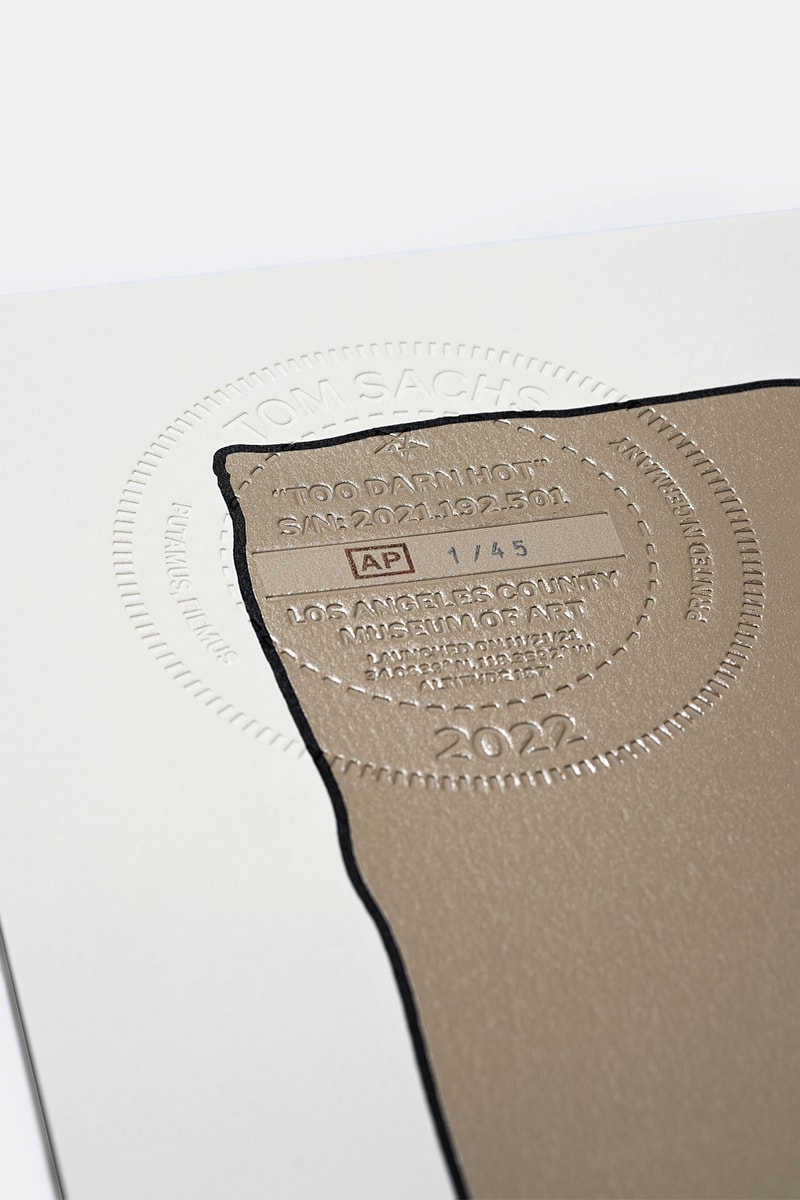 9 of 12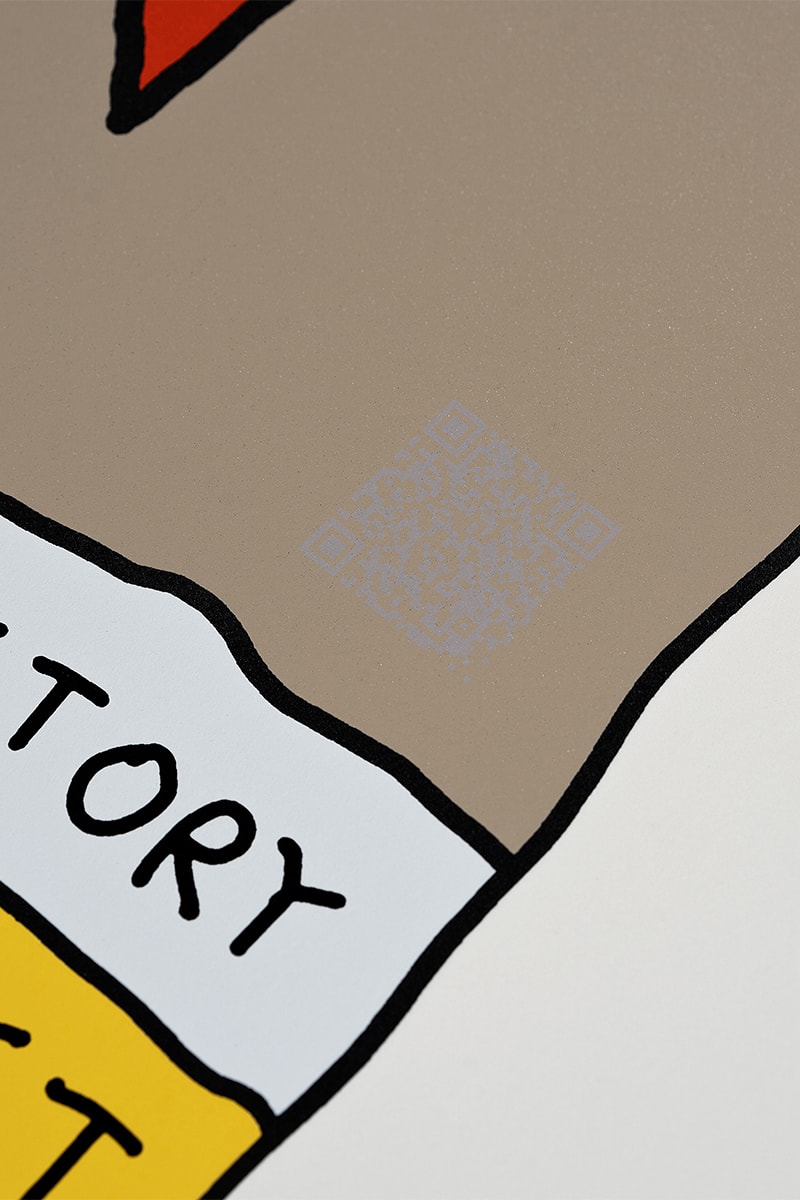 10 of 12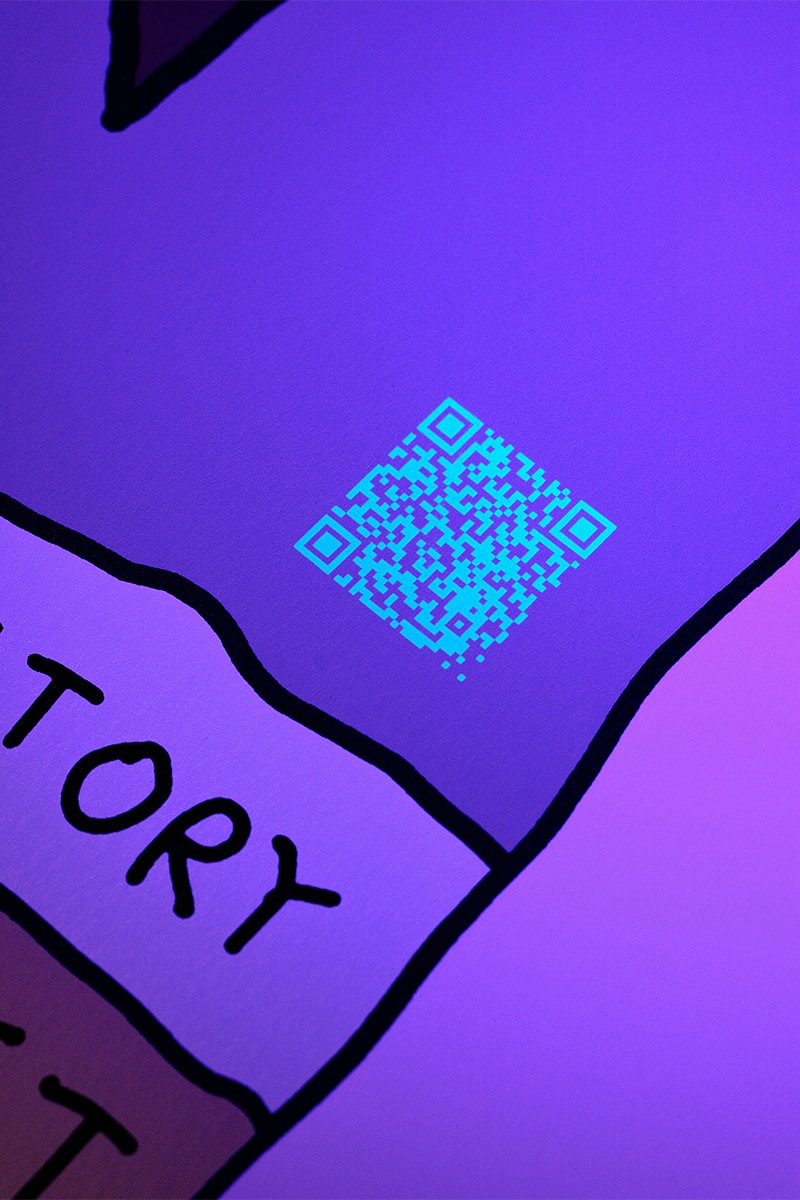 11 of 12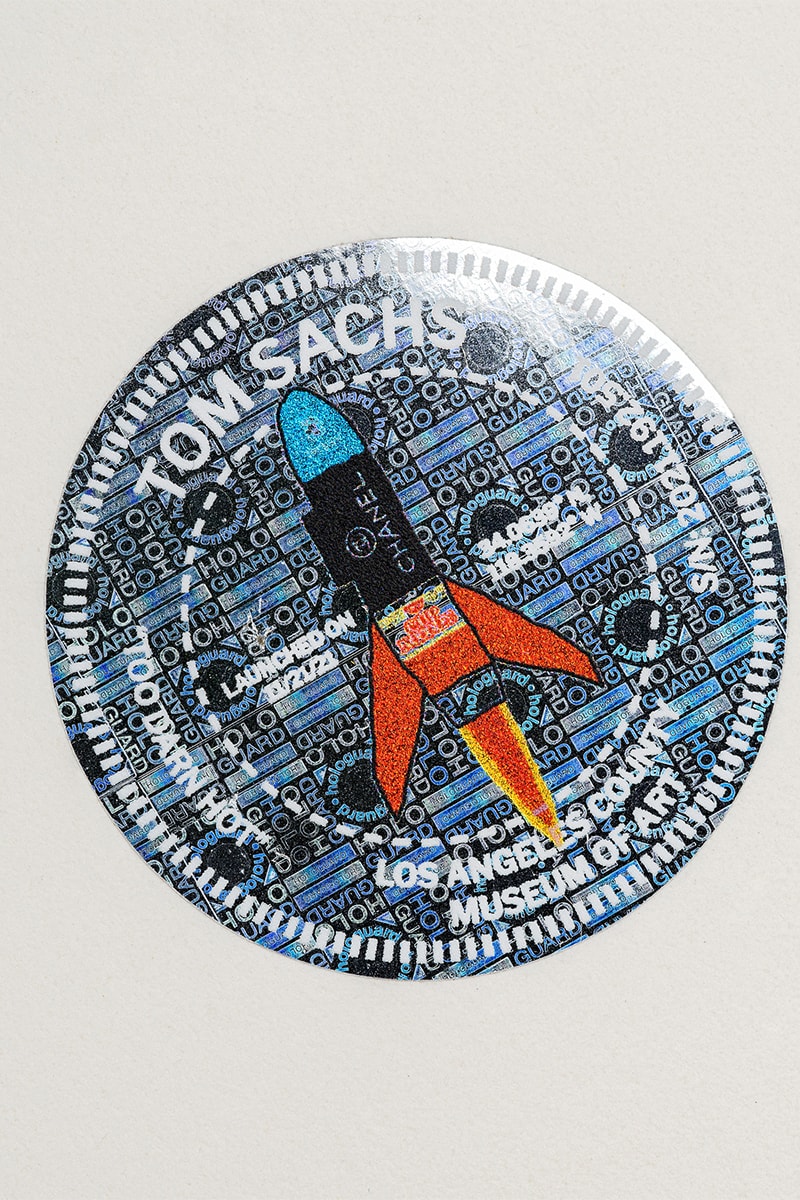 "LACMA is more than a museum, it's a cultural institution and there's no institution that's had a greater connection with art and technology," Sachs says. "It's not a coincidence that LACMA is the first major international art museum to acquire an NFT project. When Michael Govan invited me to make a print of Too Darn Hot to benefit the museum, I jumped at the chance."
Sach's silkscreen prints will be available to purchase from Avant Arte's website during a 24-hour sale, beginning at 17:00 GMT on November 2. Each will be accompanied by an NFT and will be validated by a number of authentication methods – from an invisible QR code to a holographic sticker on the reverse side. Take a look at the print above, and for more art – check out this lighting installation in east London that explores the disastrous effects of climate change.