Check Out These Ai-Generated Nike Outfits
By artist str4ngething.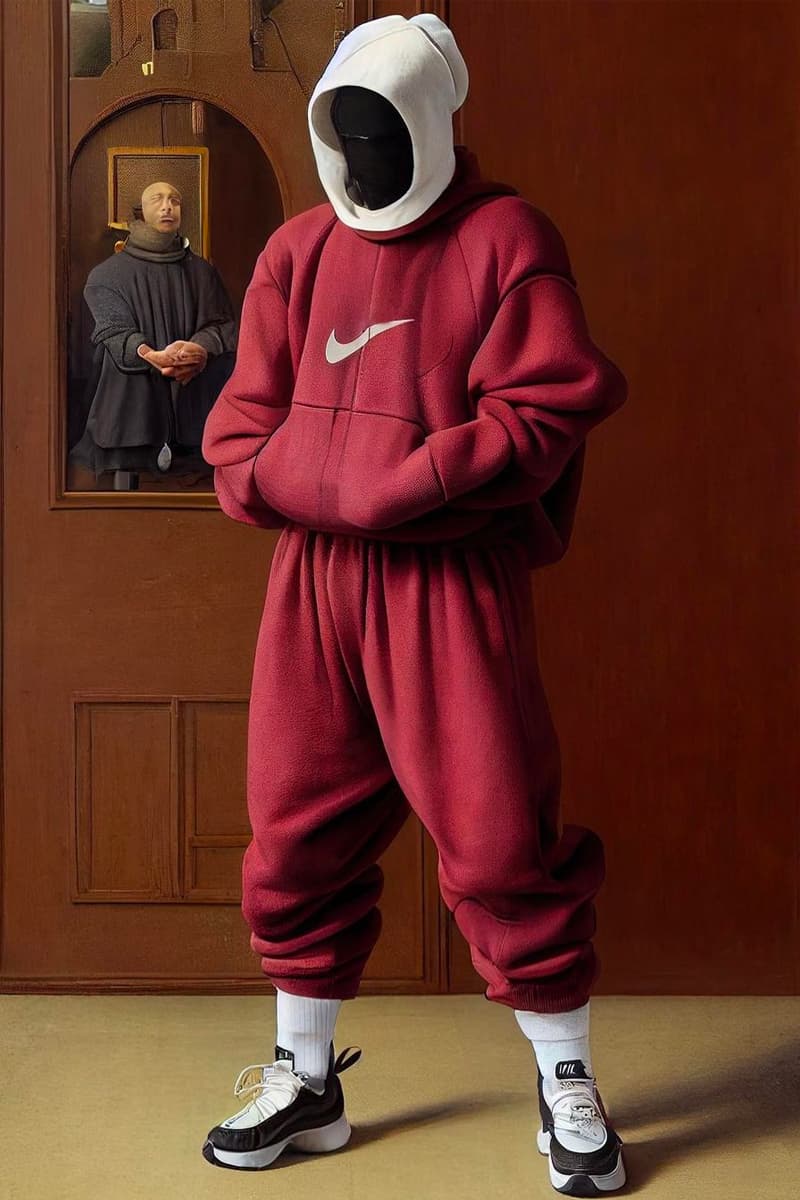 1 of 6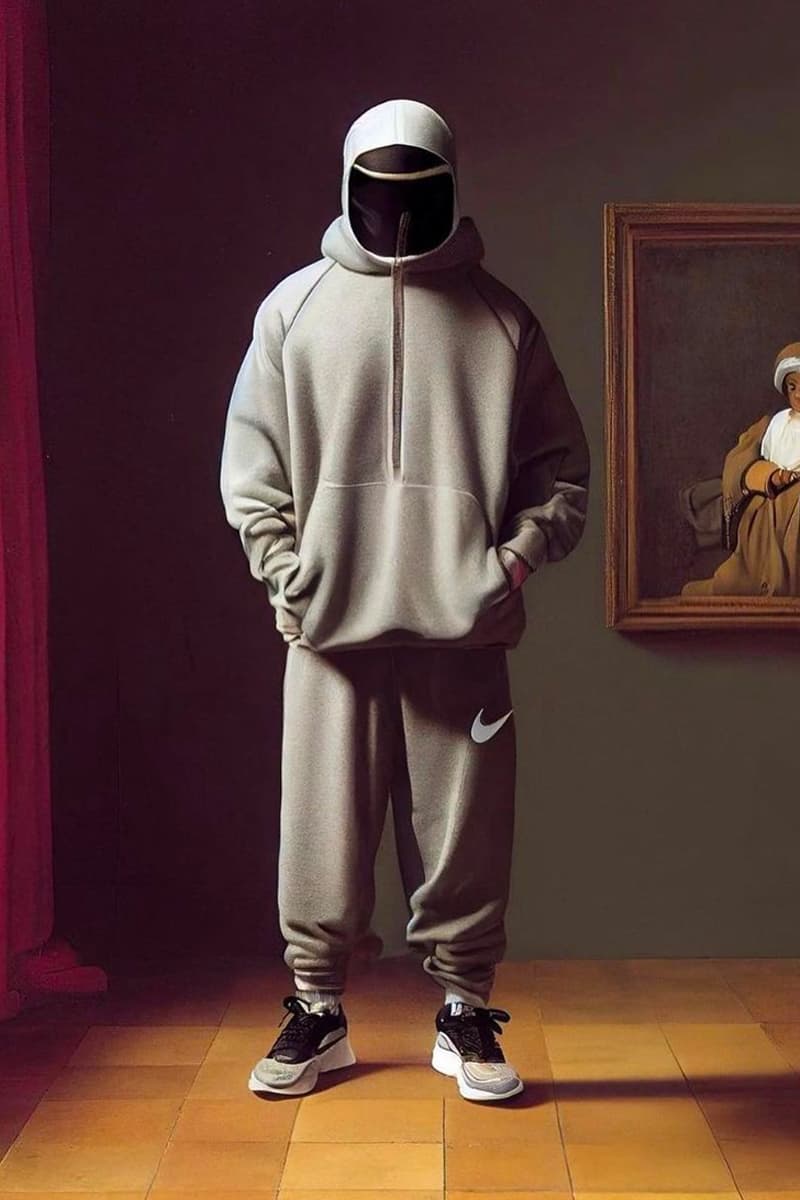 2 of 6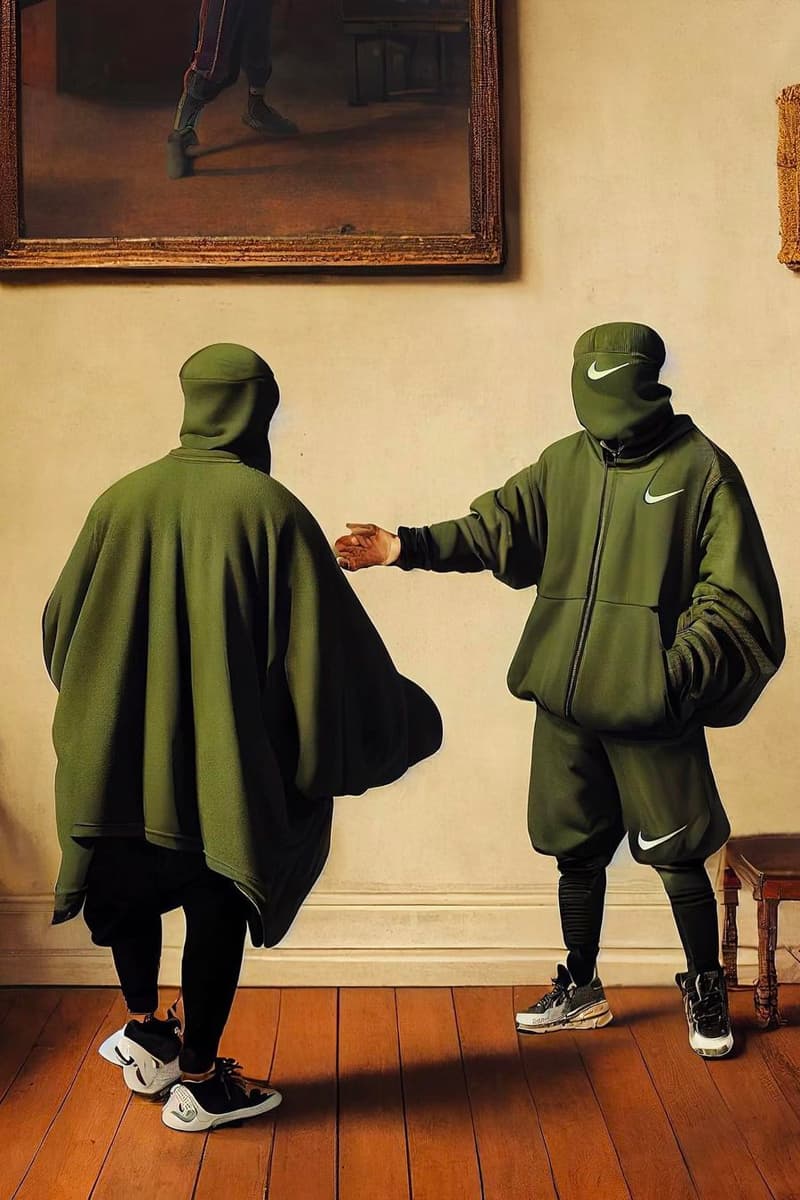 3 of 6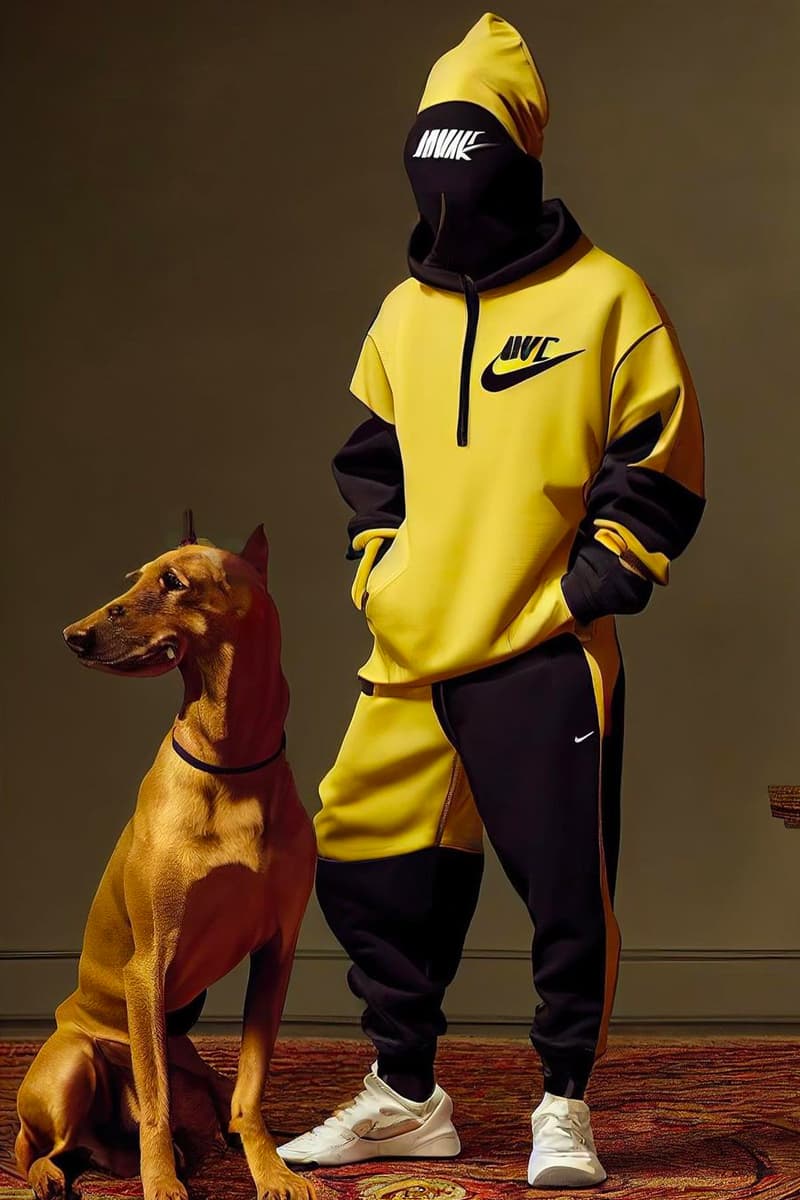 4 of 6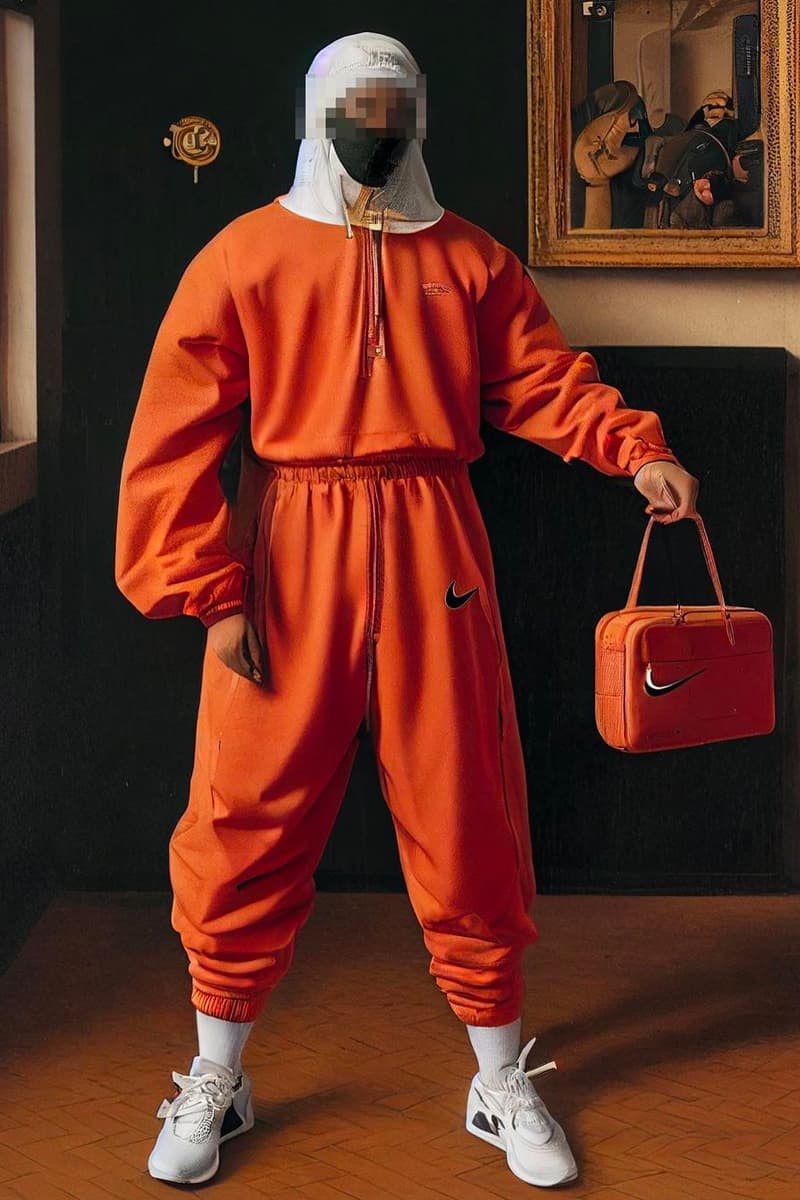 5 of 6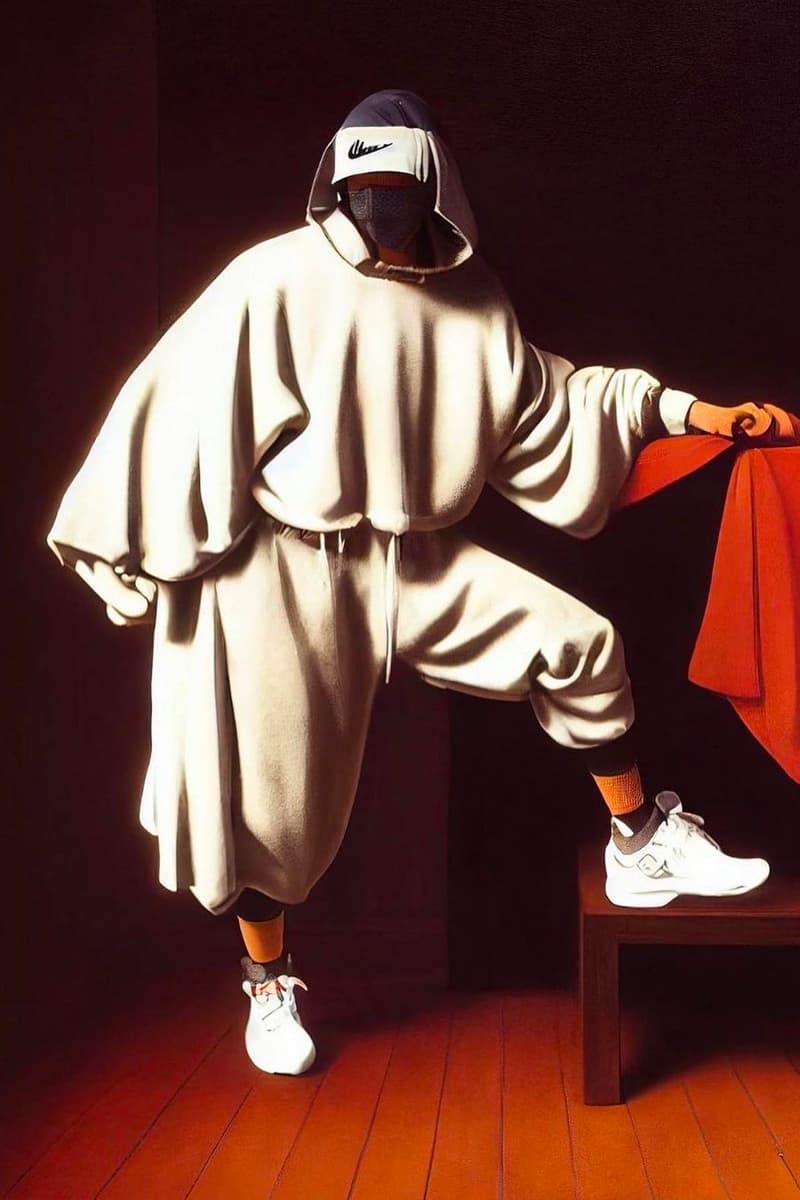 6 of 6
As the world of artificial intelligence-generated art continues to grow, the evolving technology is now being utilized to reimagine the world of fashion. Creator str4ngething has now introduced the world to the capabilities of Ai in fashion with his Nike-themed renderings.
str4ngething describes his work as "Ai Art inspired by the Mandela Effect of fashion and modern items appearing in the wrong era." Set in Renaissance or Baroque painting styles, masked figures are rendered in unique sweatsuit outfits centered around tonal looks. The outfitting is simply marked with Nike's classic Swoosh and brand mark branding making for believable offerings created by the Ai. It is interesting to note the created footwear and baggage styles that cap off the fictional looks.
Take a look at str4ngething's artificial intelligence-generated Nike outfits below.
View this post on Instagram
In case you missed it, NILMANCE builds on its performance roots for Fall 2022.