Jake Paul and Anderson Silva Agree on Pre-Fight Bet
Paul is currently the favorite to win the bout.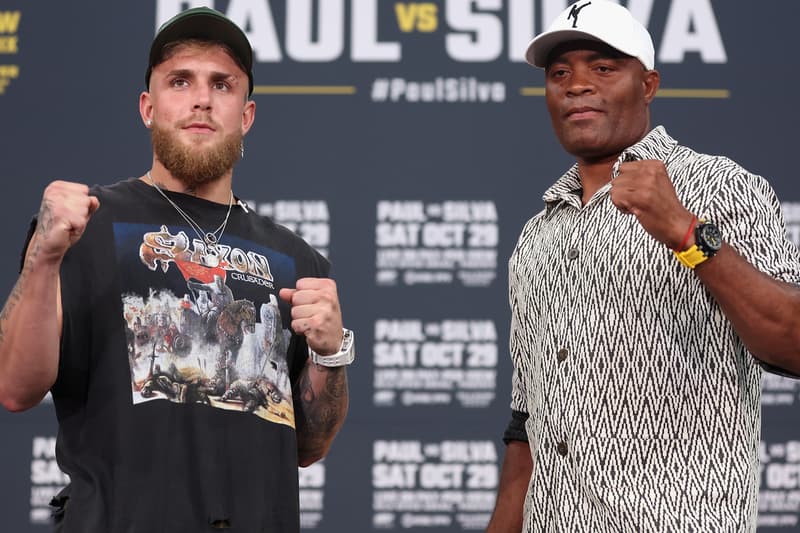 As 25-year-old Jake Paul and UFC Legend Anderson Silva met for the final press conference ahead of their boxing bout scheduled for October 29 at Gila River Arena in Glendale, Arizona, Paul proposed a pre-fight wager to which Silva agreed without hesitation. The terms dictate that if Silva wins, Paul must fight him in a kickboxing match while if Paul wins, Silva joins Paul in creating a united fighters association to help UFC fighters get long-term healthcare and better pay with Silva becoming interim president.
The second part of the deal in which Paul proposes a united fighters association is part of a larger campaign in which Jake Paul criticizes Dana White for mistreating and underpaying fighters, calling the UFC president out via Twitter and even dropping a diss track.
Paul has been noticeably amicable towards Silva, who's recognized as one of the biggest stars in the UFC of all time, a stark contrast to the disrespect shown to the five fighters that the social media star has previously defeated via knockout. Though retired from UFC, the 47-year-old Silva is still active in the ring, defeating Middleweight boxing champion Julio Cesar Chavez Jr. and fellow UFC legend Tito Ortiz in his last two bouts.
The Paul vs. Silva event will air live on Showtime PPV October 29.
Jake Paul and Anderson Silva agreeing a bet ahead of their fight on Saturday night. If Silva wins, Jake rematches him in kickboxing. If Jake wins, Silva joins him to start an association to help UFC fighters get better pay and healthcare…

[?️ @ShowtimeBoxing] pic.twitter.com/MRgqPI3OtD

— Michael Benson (@MichaelBensonn) October 27, 2022
Jake Paul and Anderson Silva face off#PaulSilva pic.twitter.com/T30soF6iPM

— MMA mania (@mmamania) October 27, 2022
Elsewhere, Audi chooses Sauber as partner for 2026 Formula 1 debut.