Palm Angels SS23 Welcomes You to Miami
Designer Francesco Ragazzi pairs Italian craftsmanship with playful Floridian designs.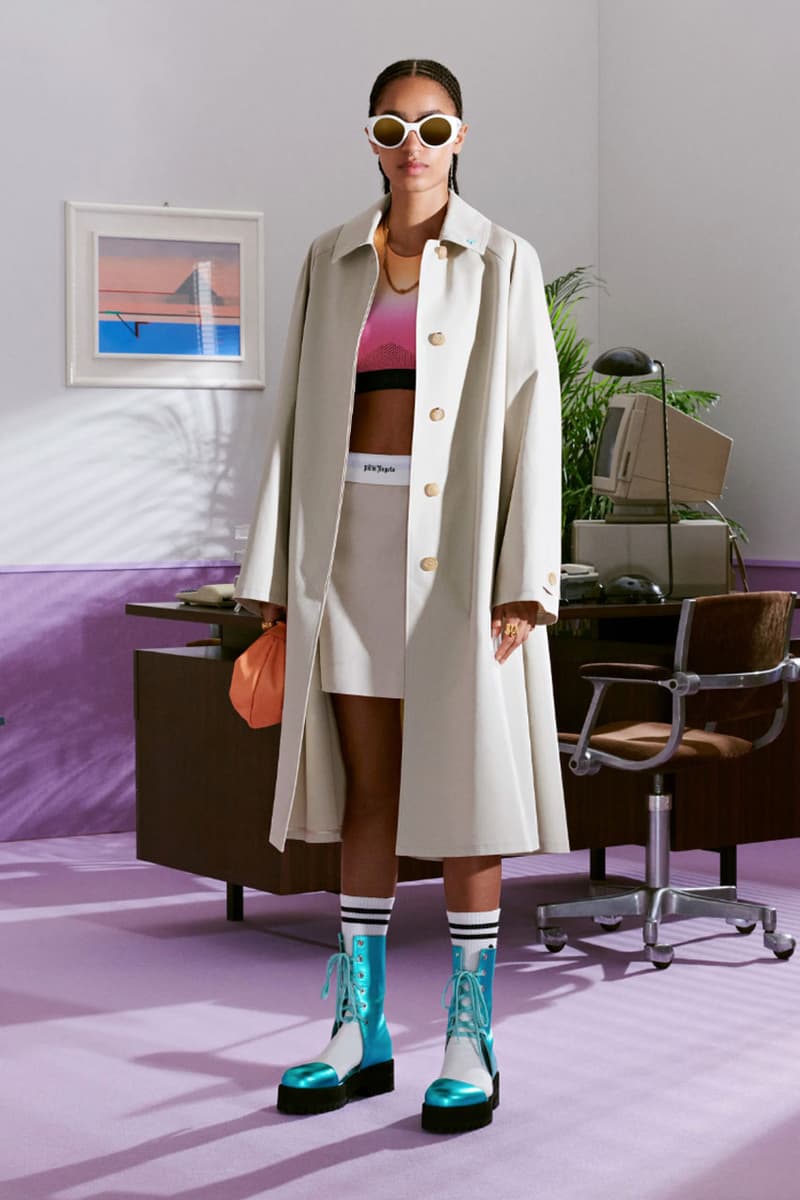 1 of 36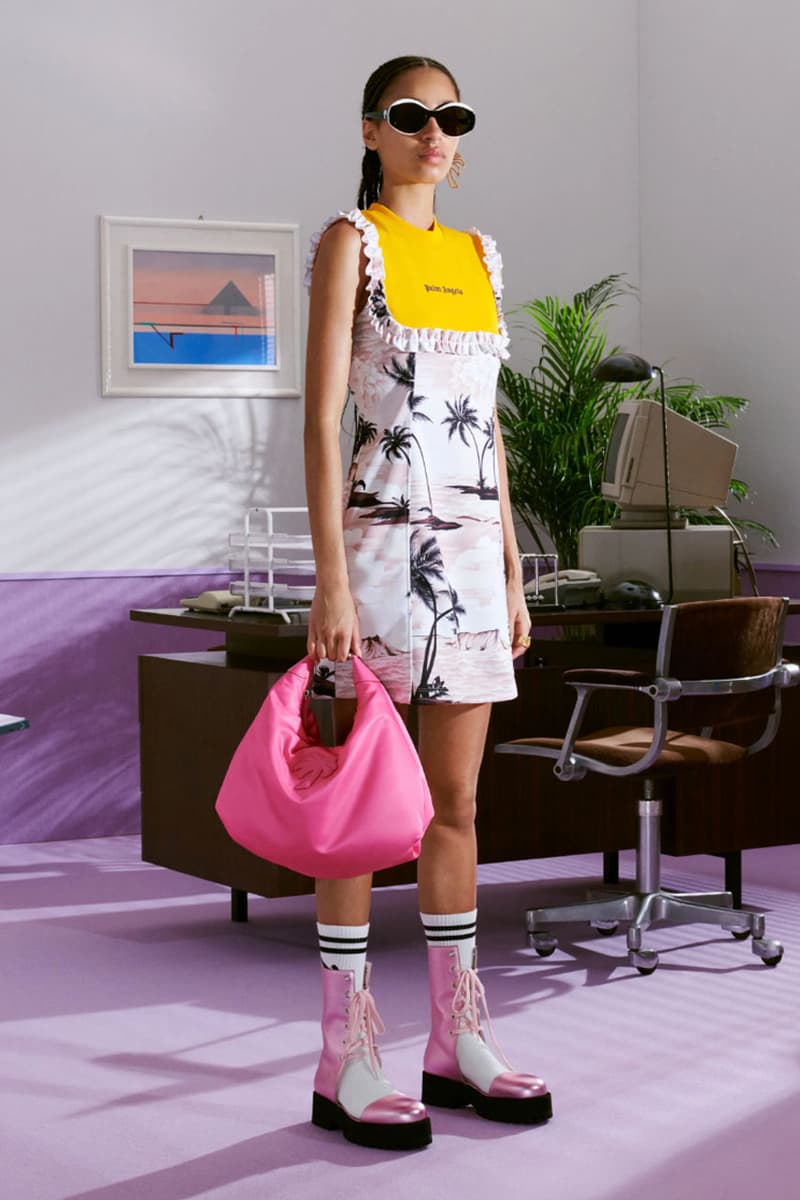 2 of 36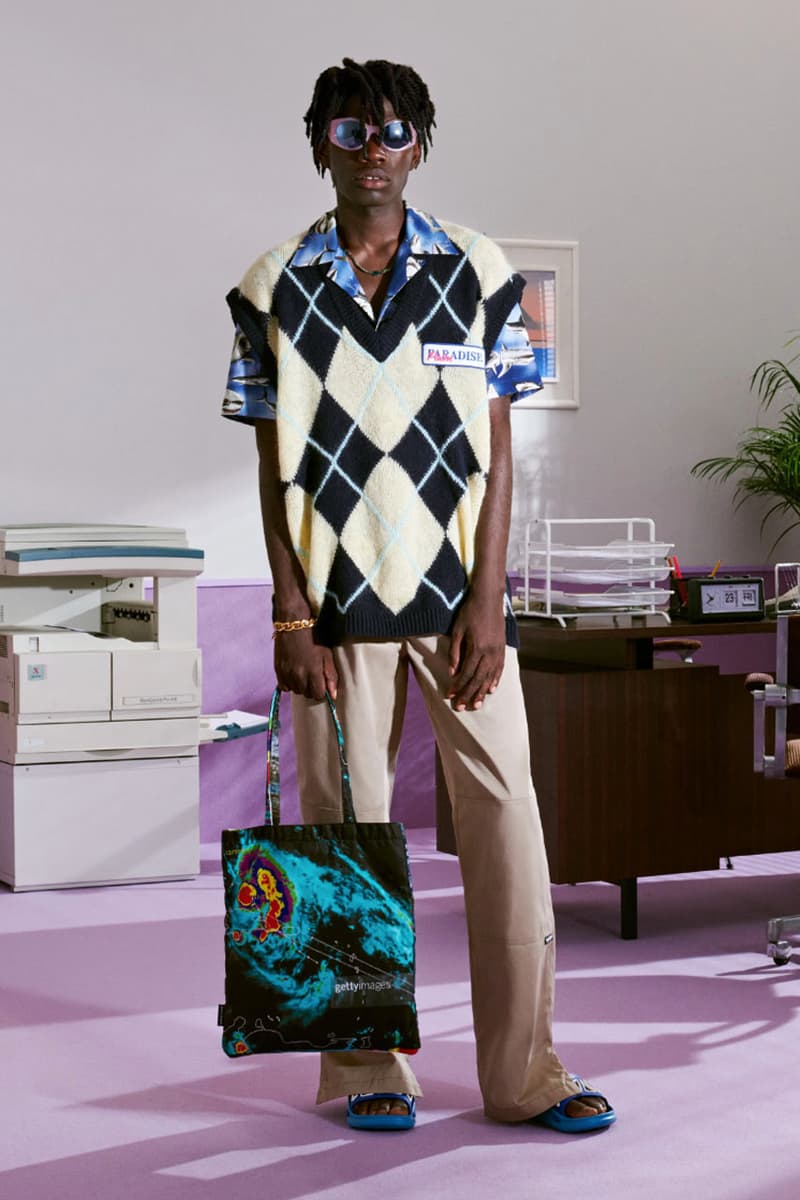 3 of 36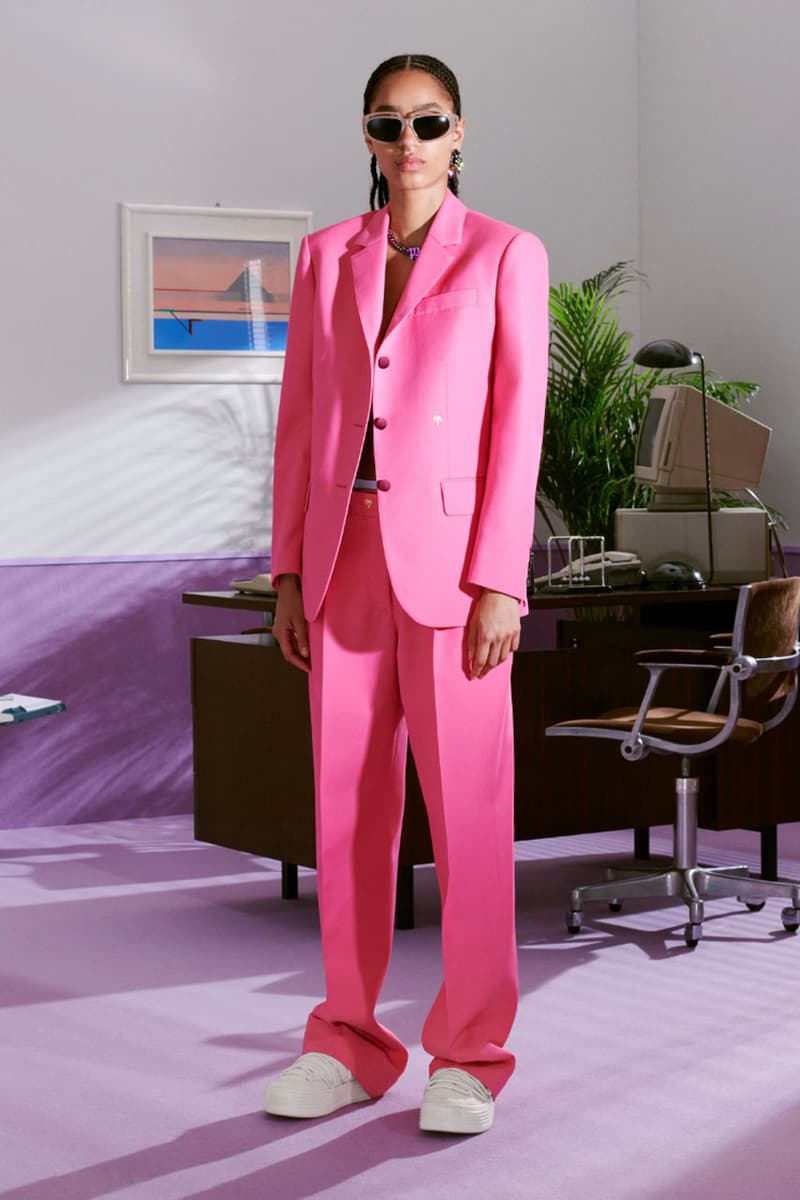 4 of 36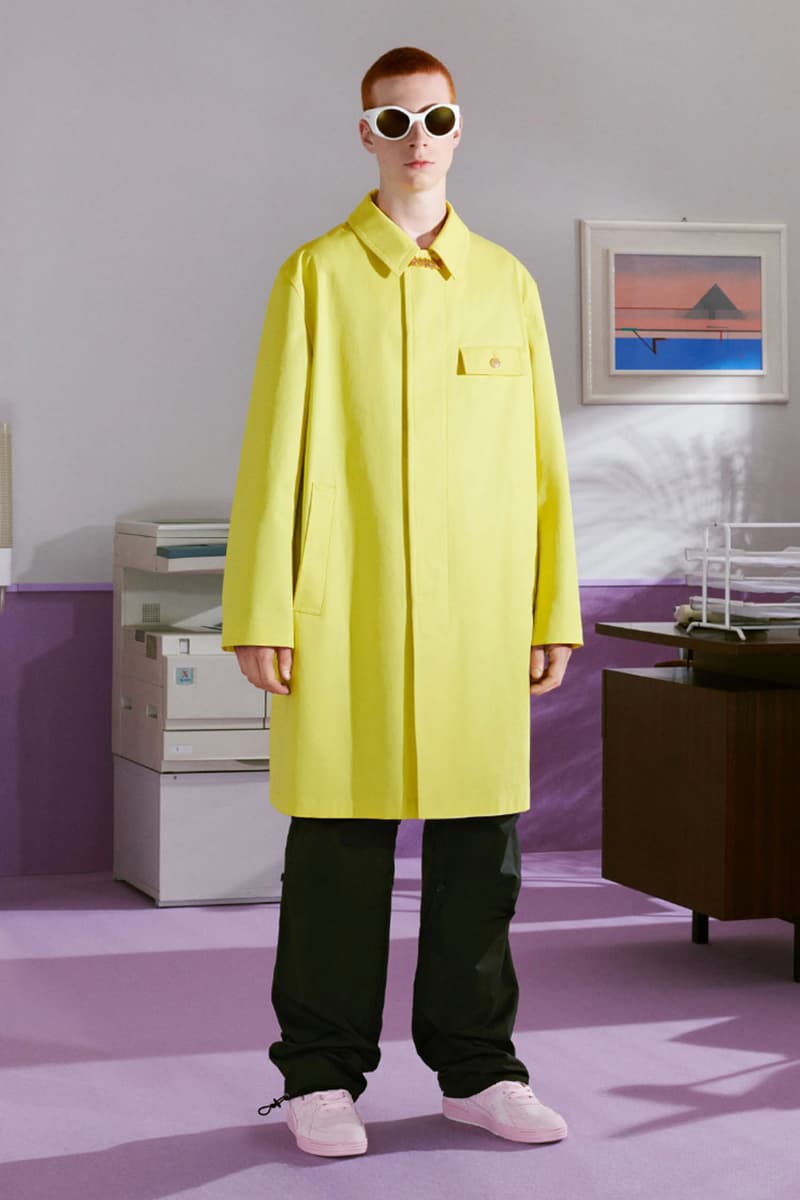 5 of 36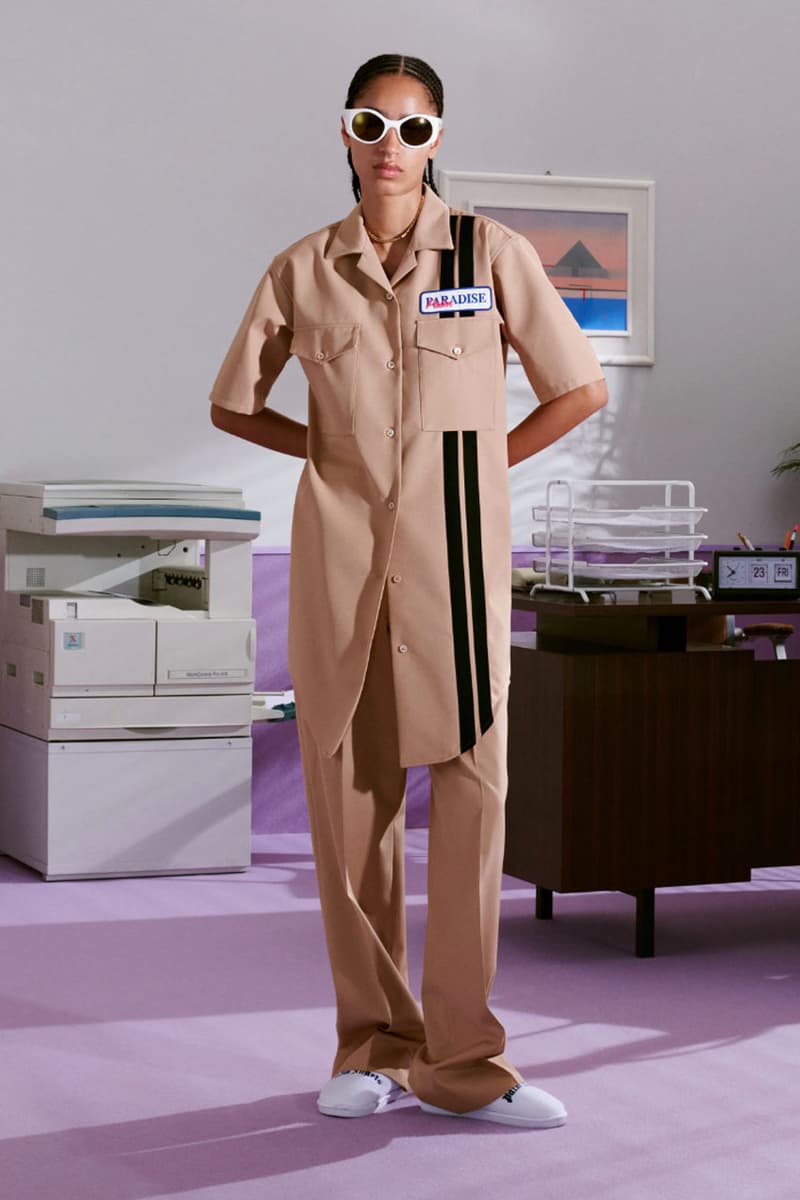 6 of 36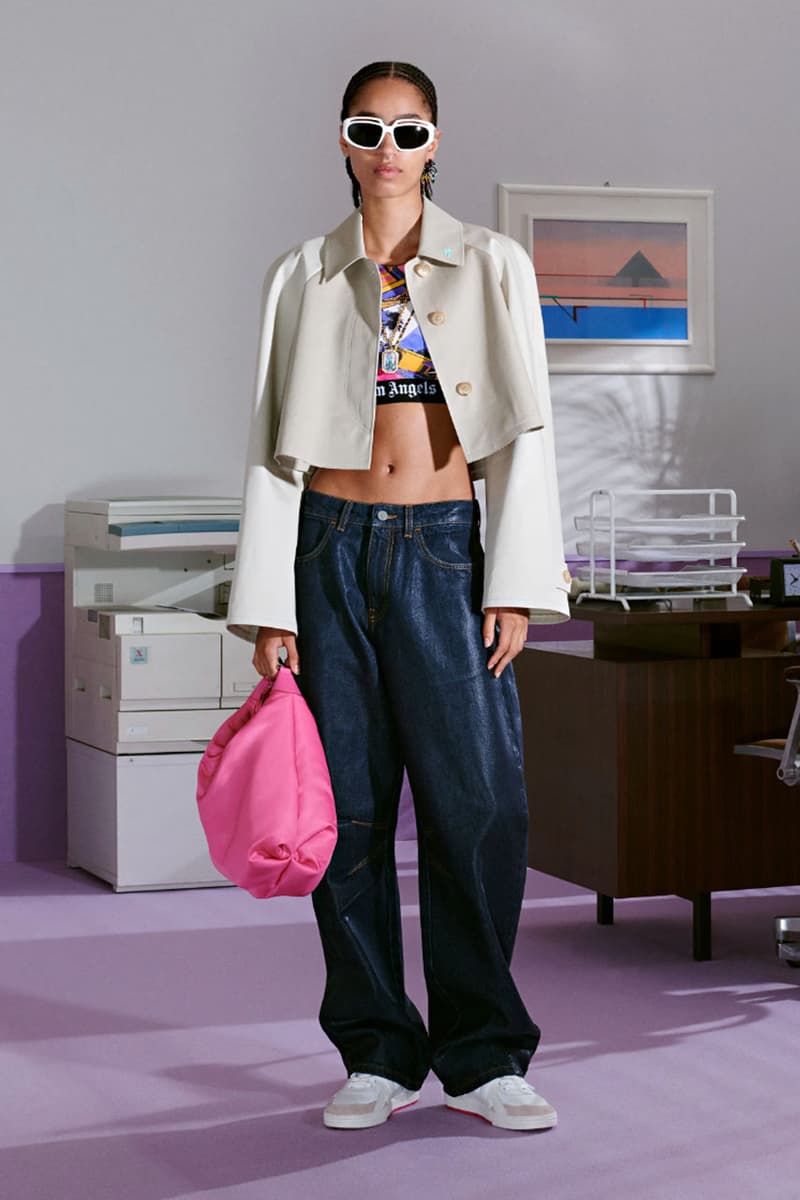 7 of 36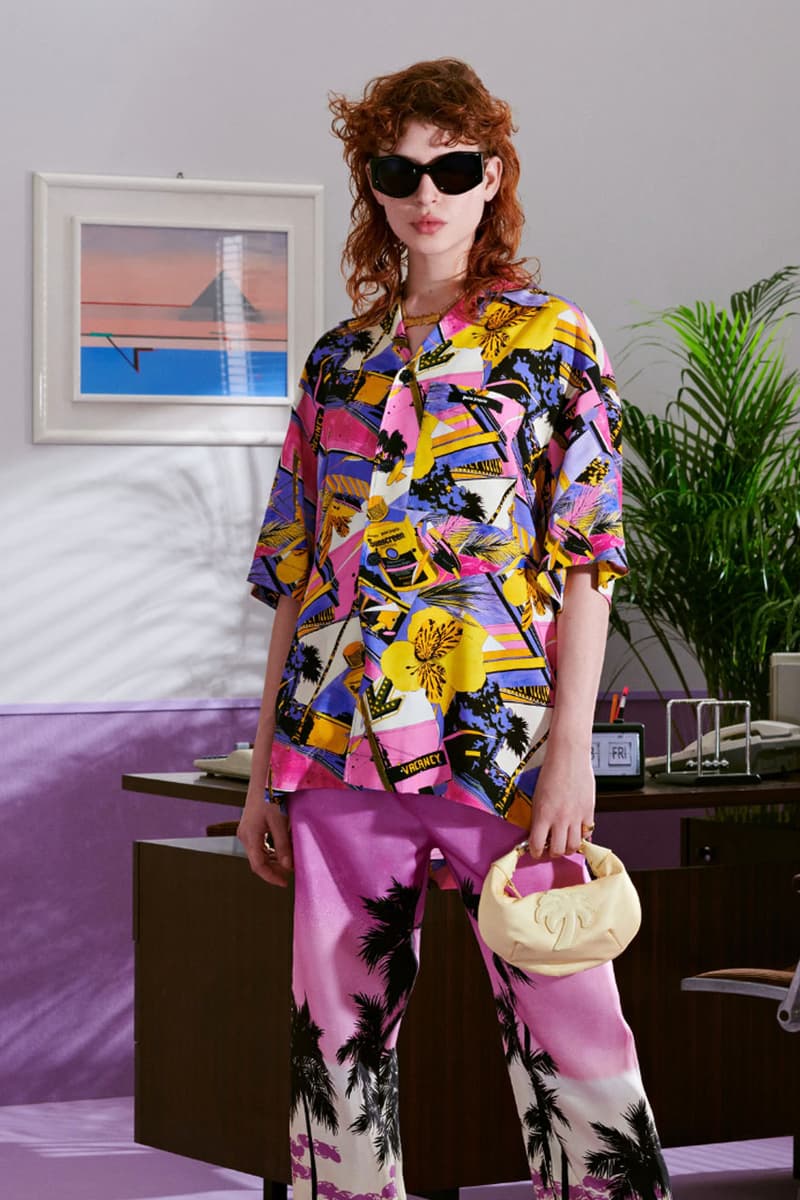 8 of 36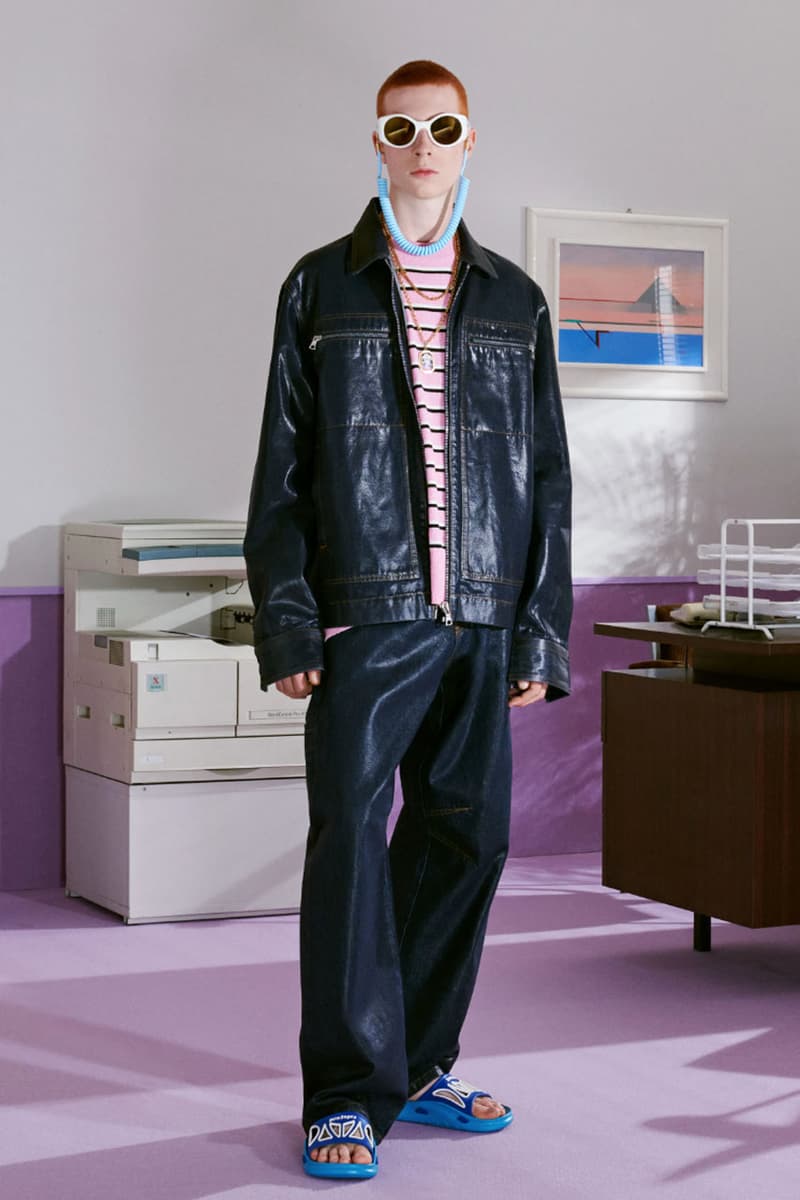 9 of 36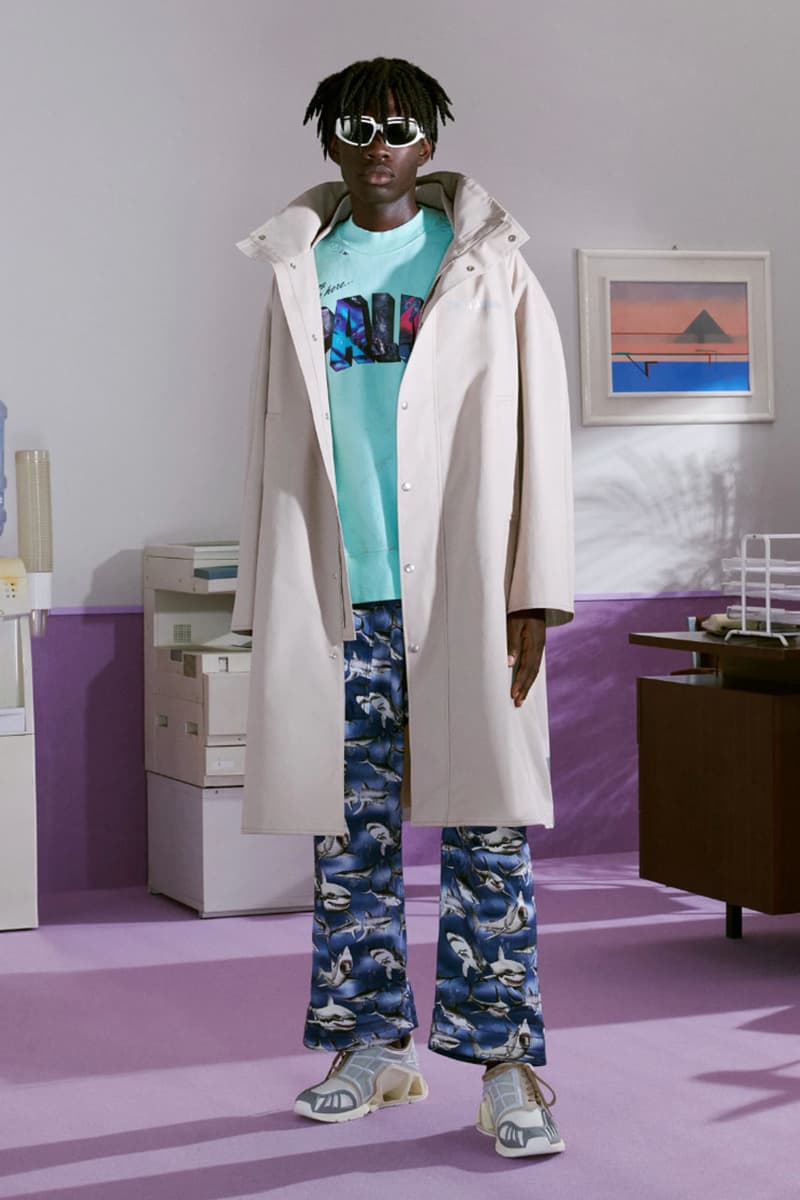 10 of 36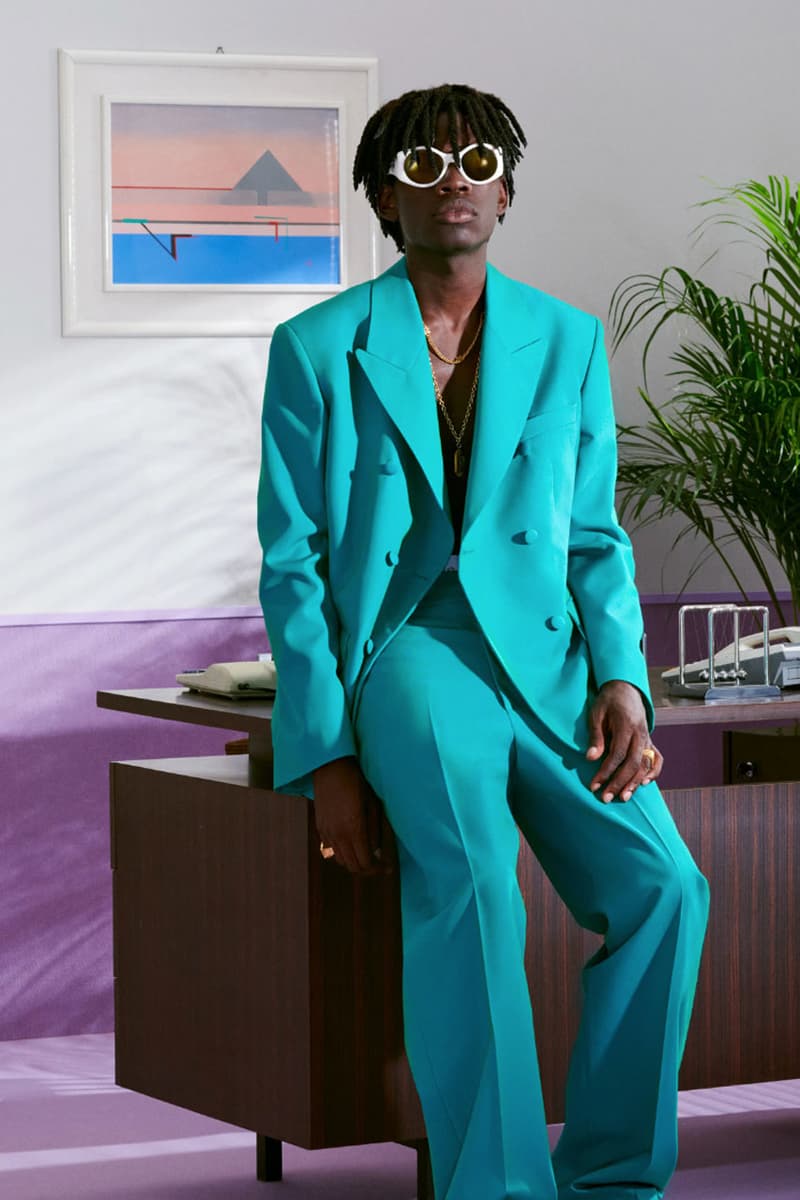 11 of 36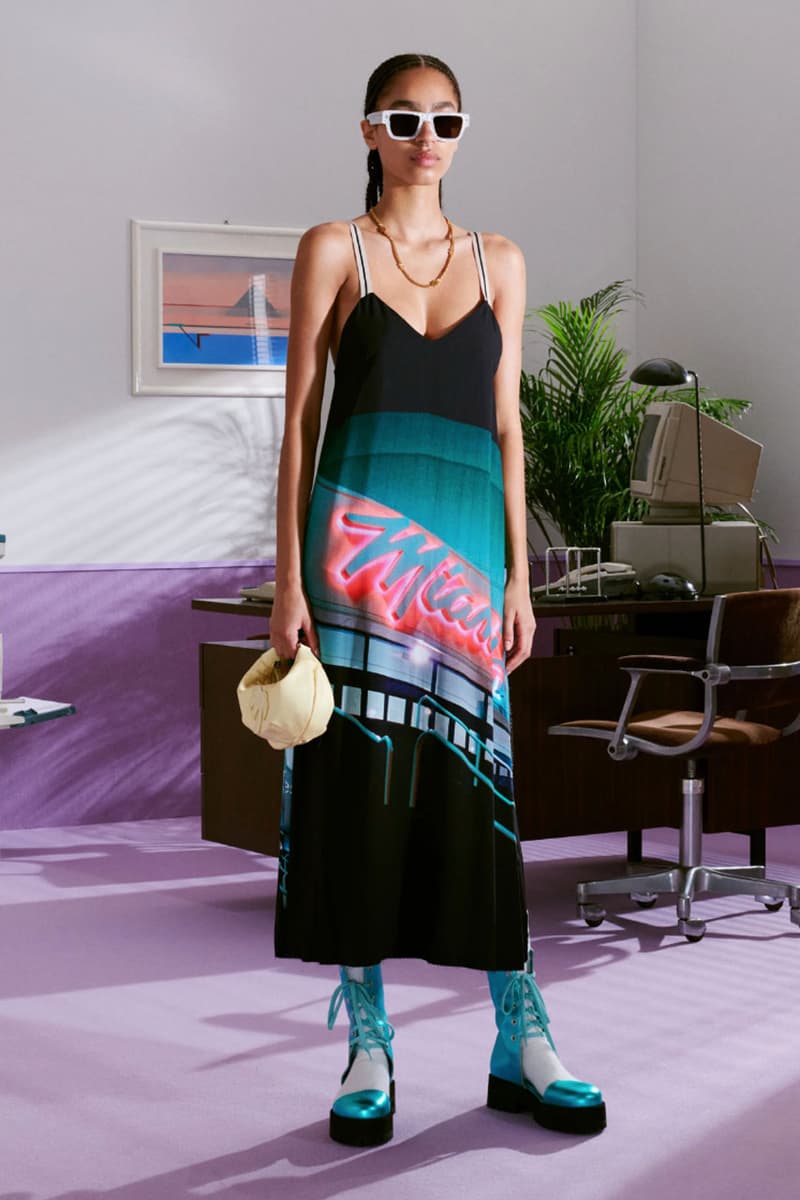 12 of 36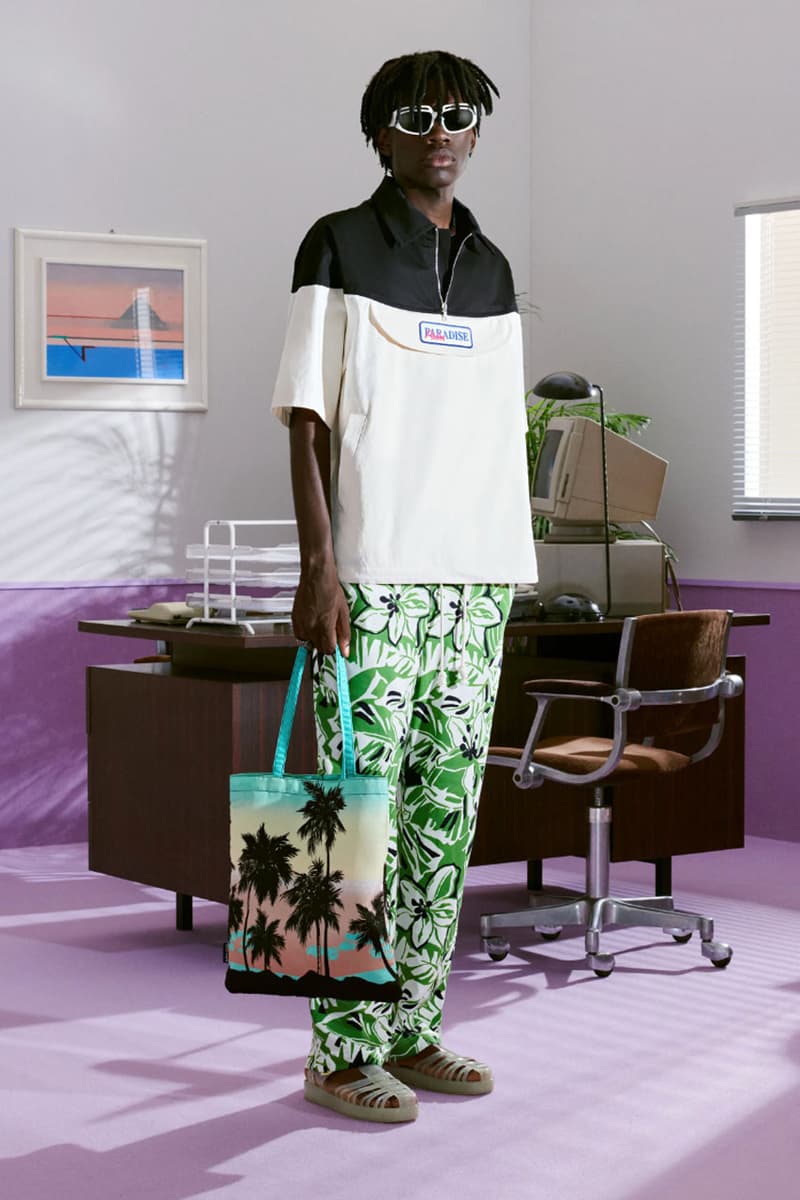 13 of 36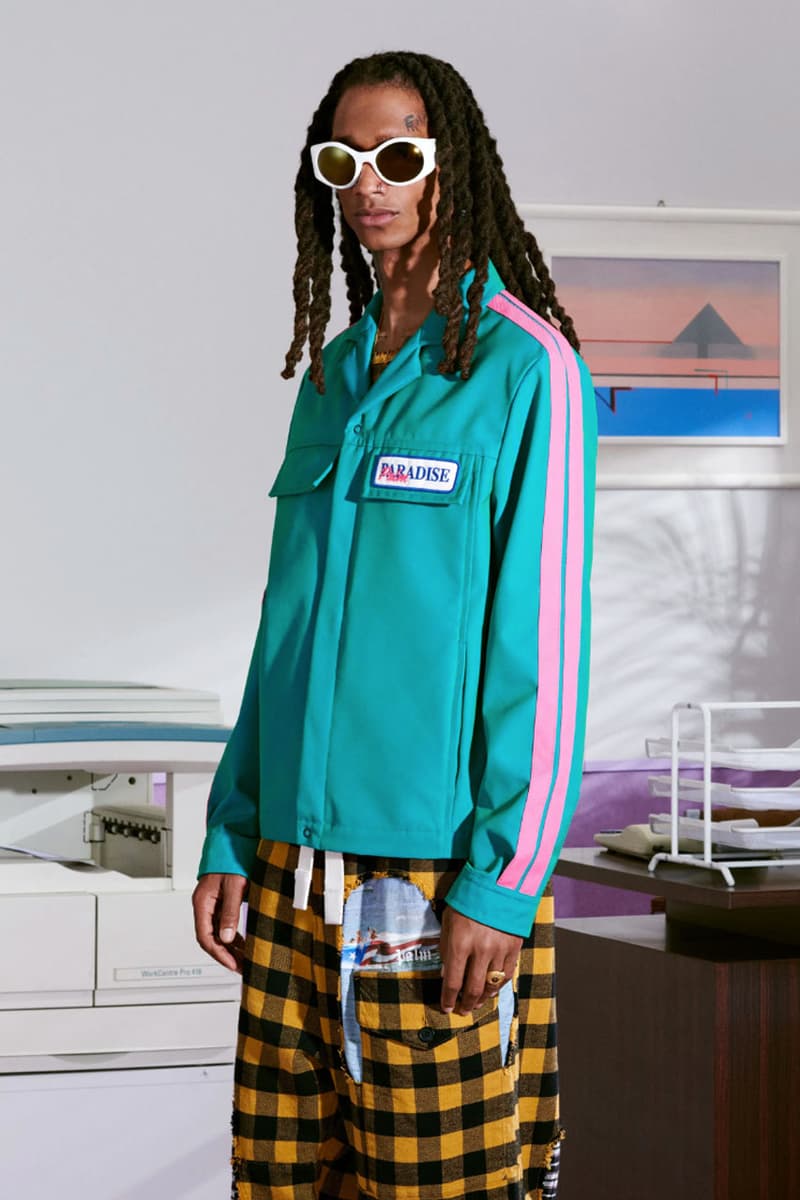 14 of 36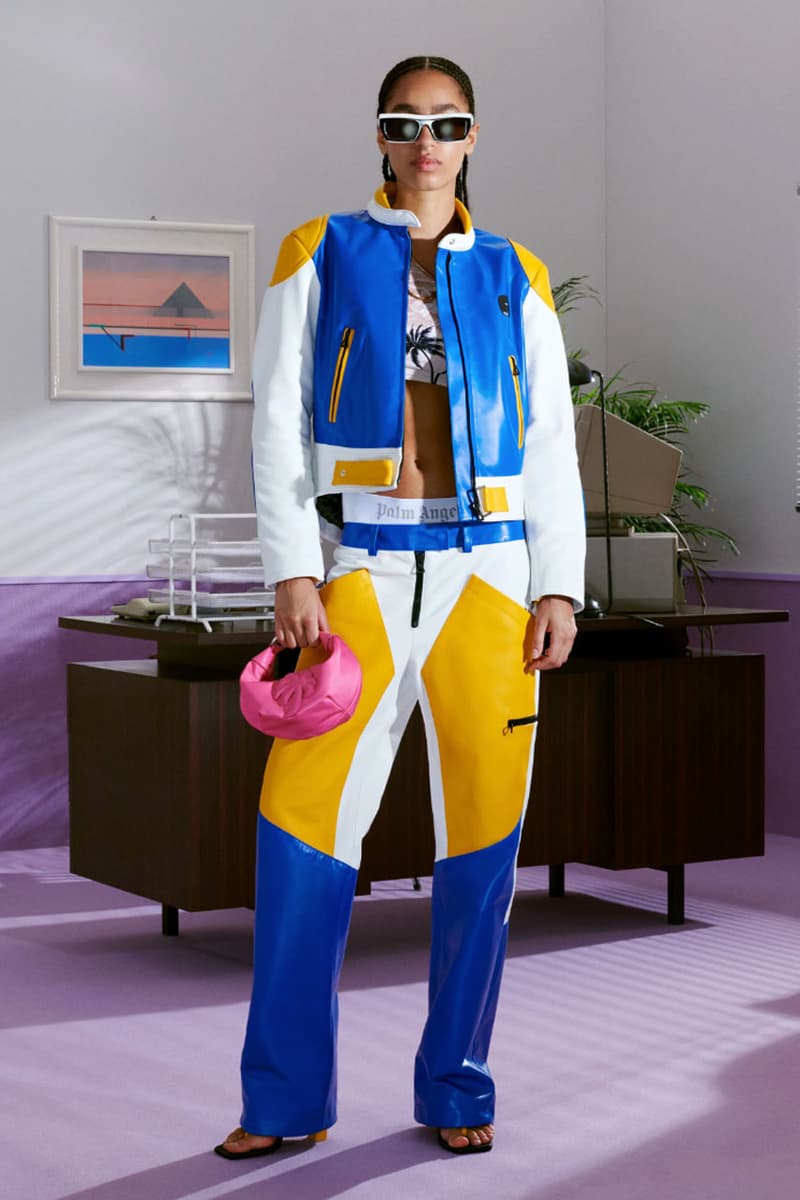 15 of 36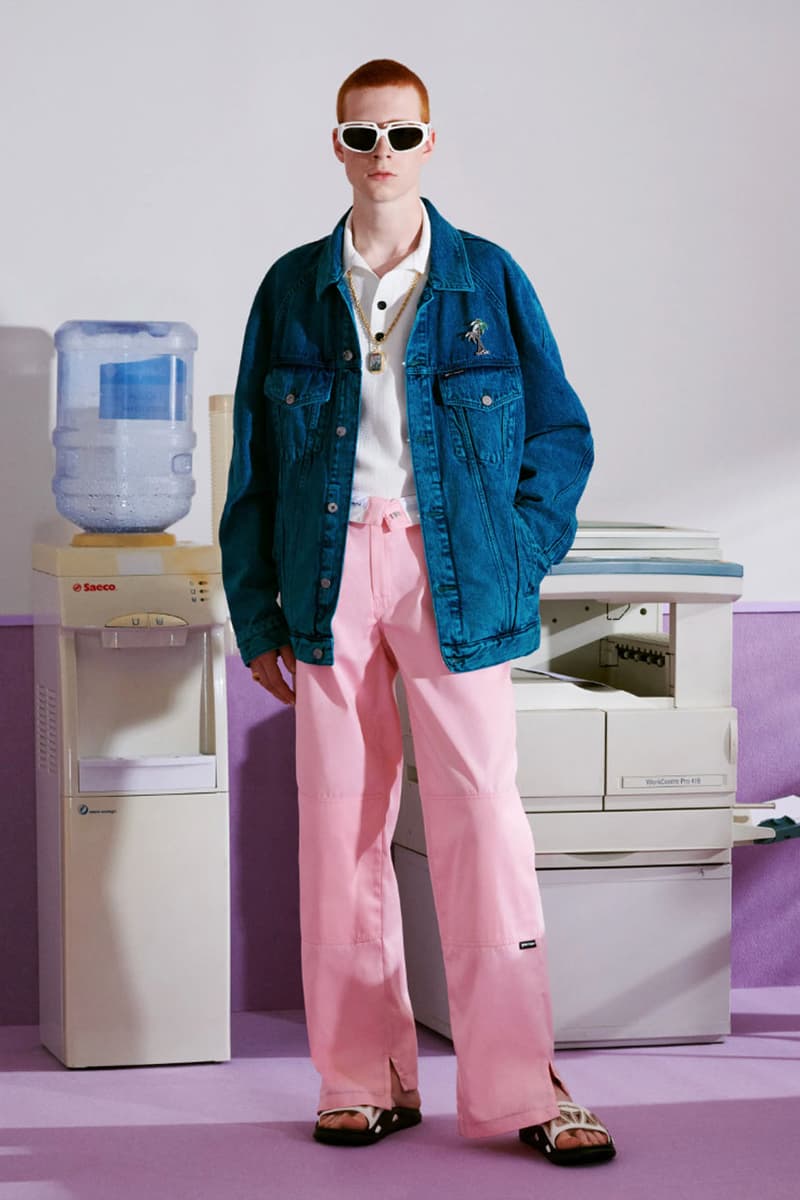 16 of 36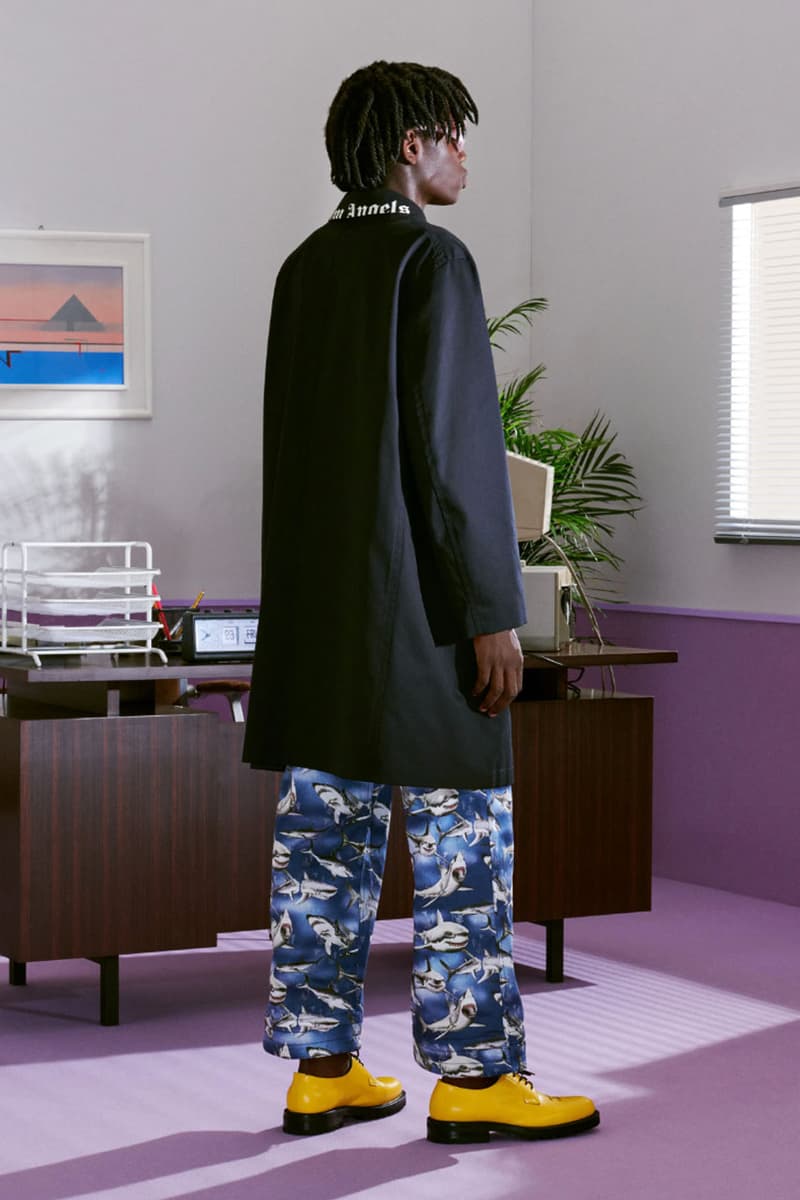 17 of 36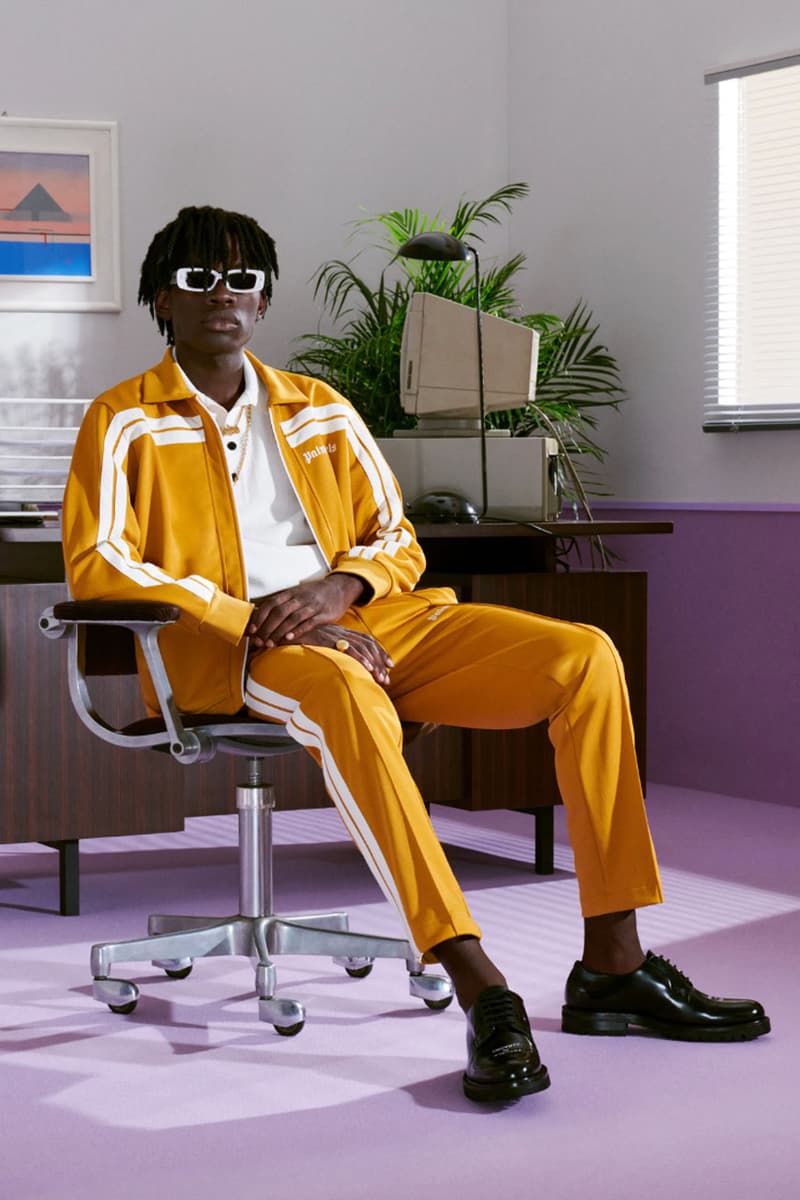 18 of 36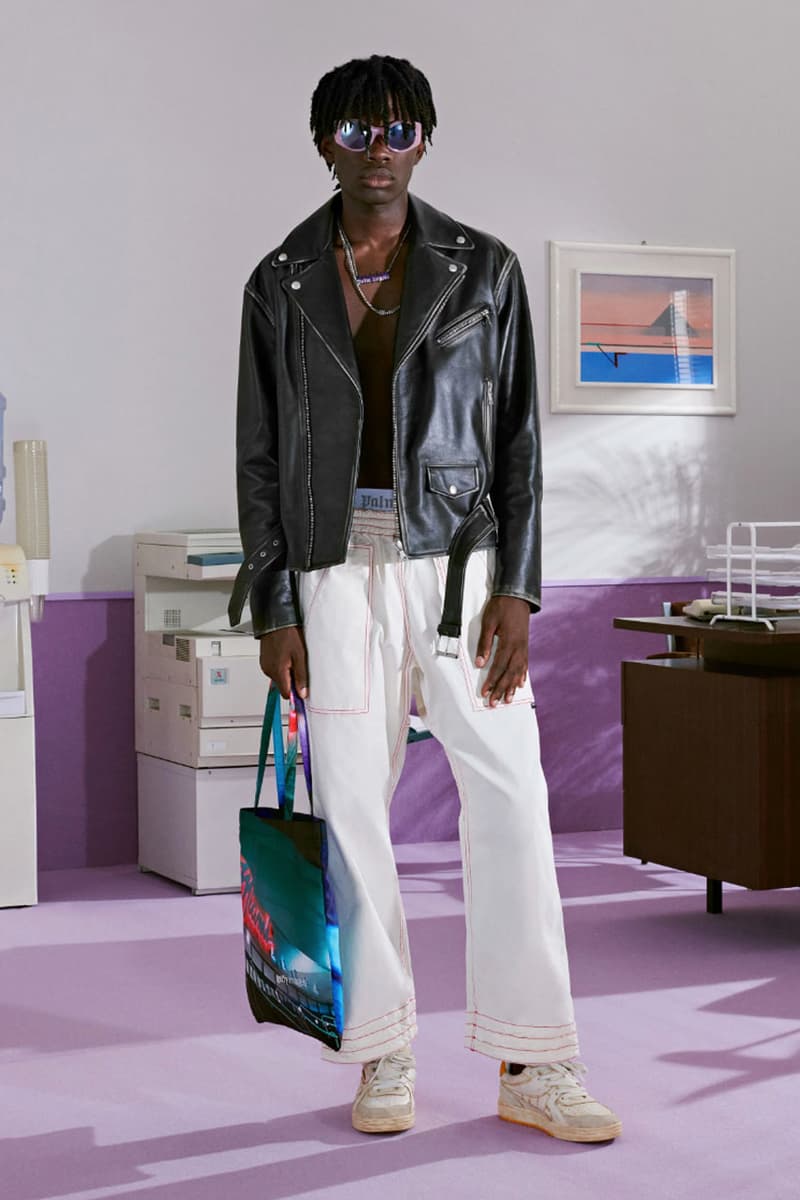 19 of 36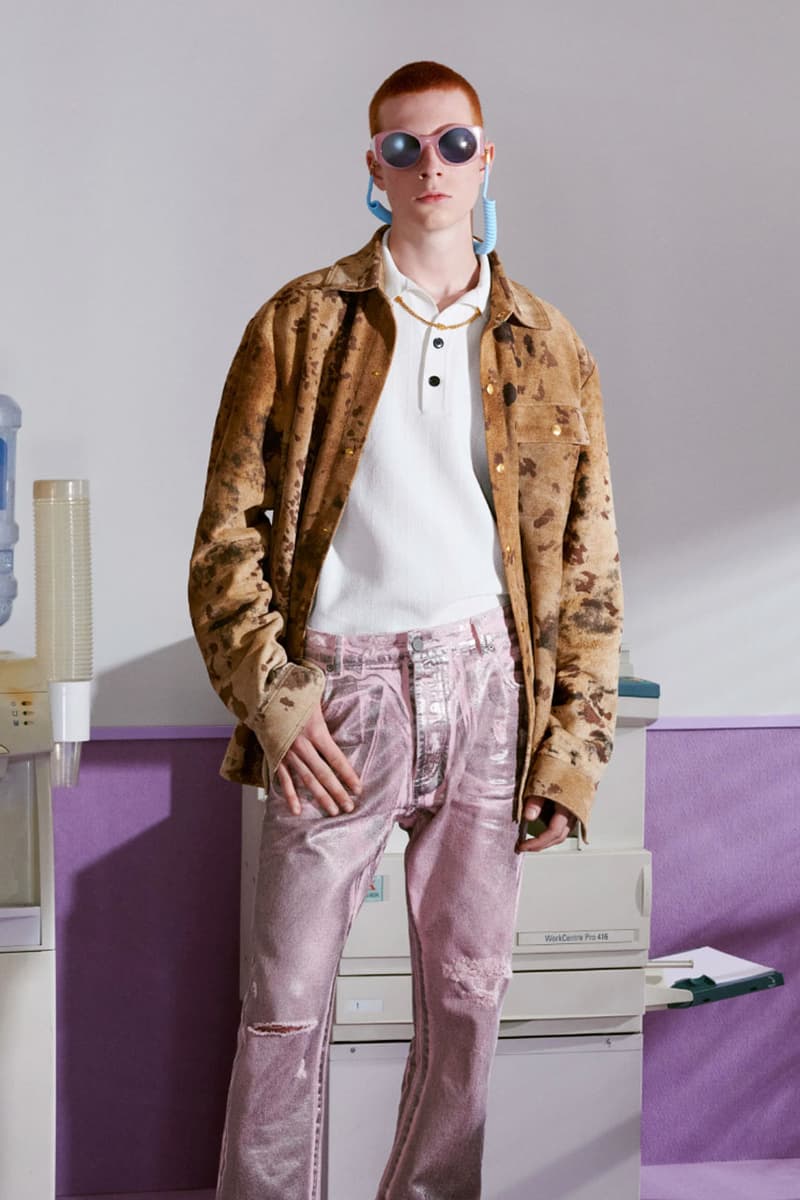 20 of 36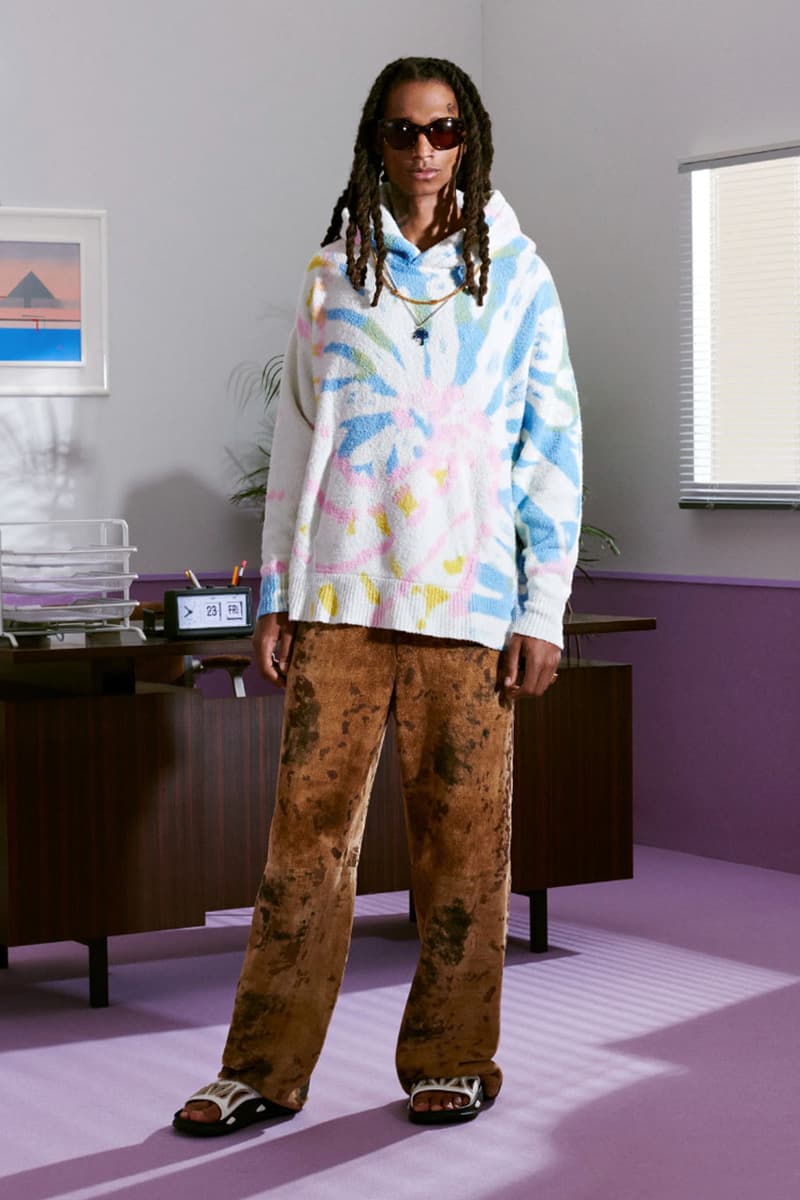 21 of 36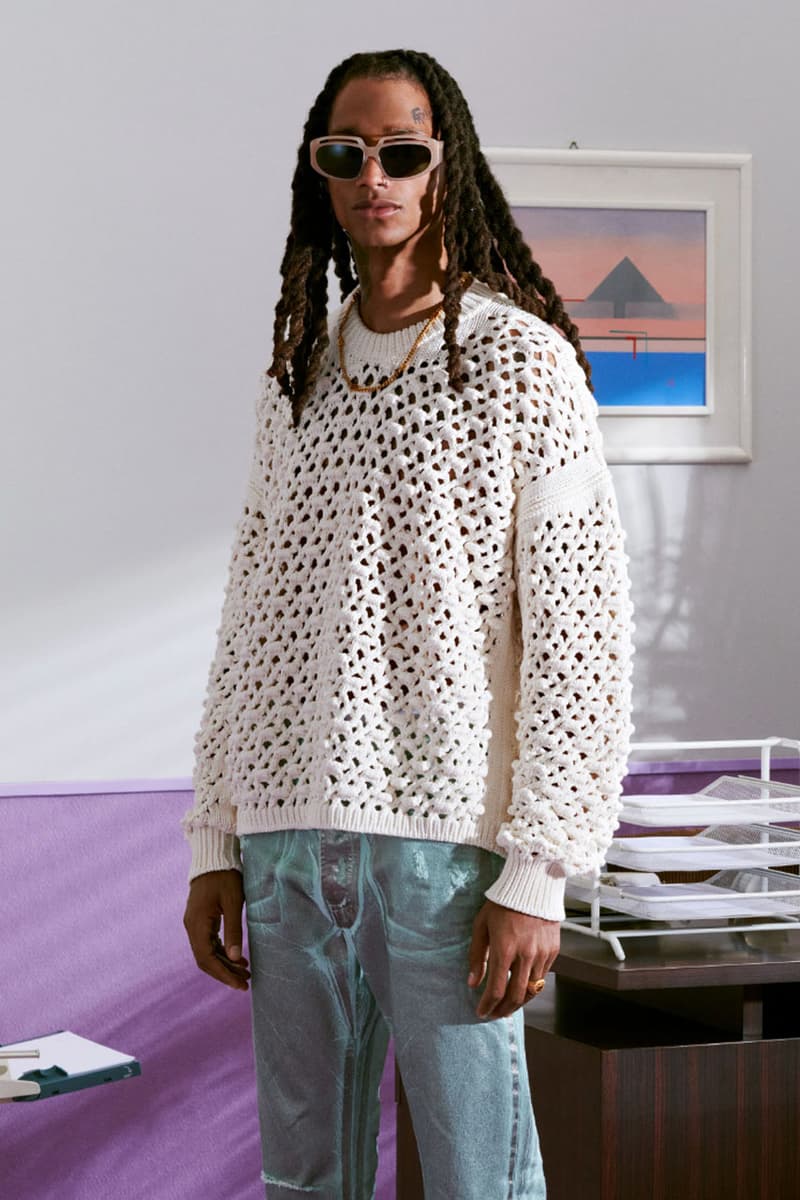 22 of 36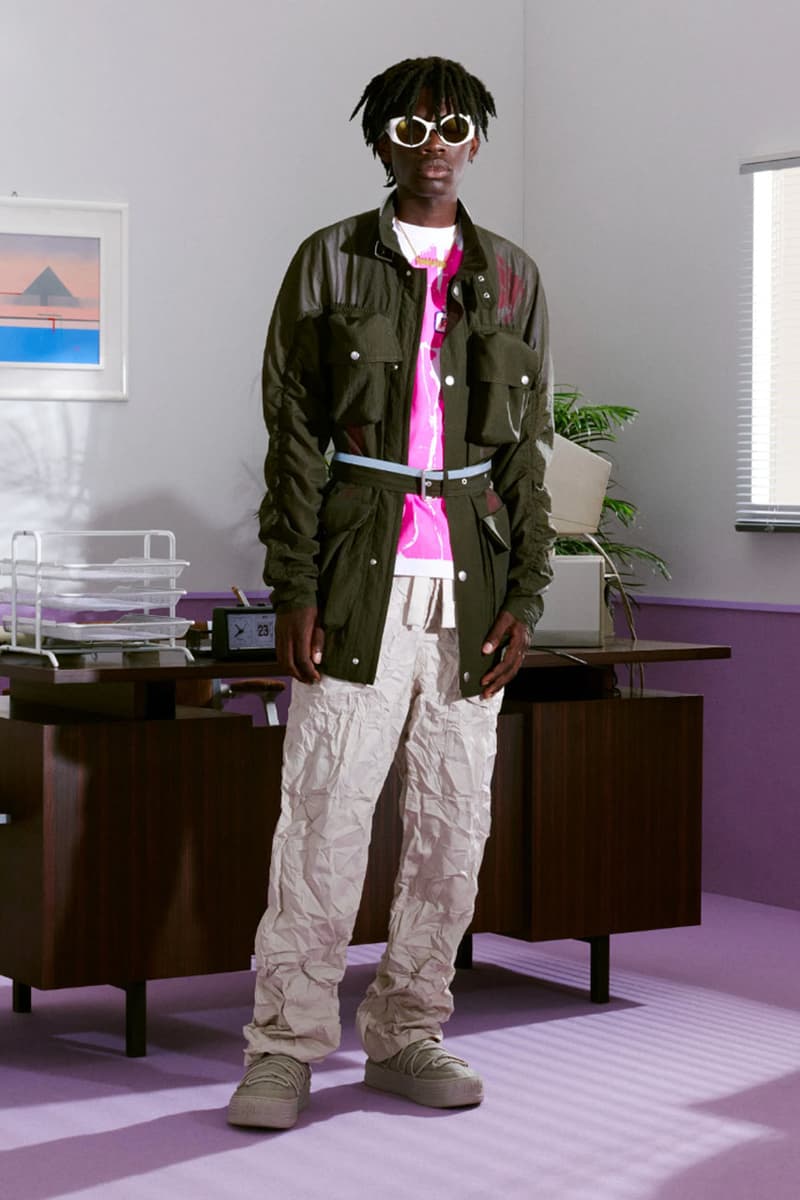 23 of 36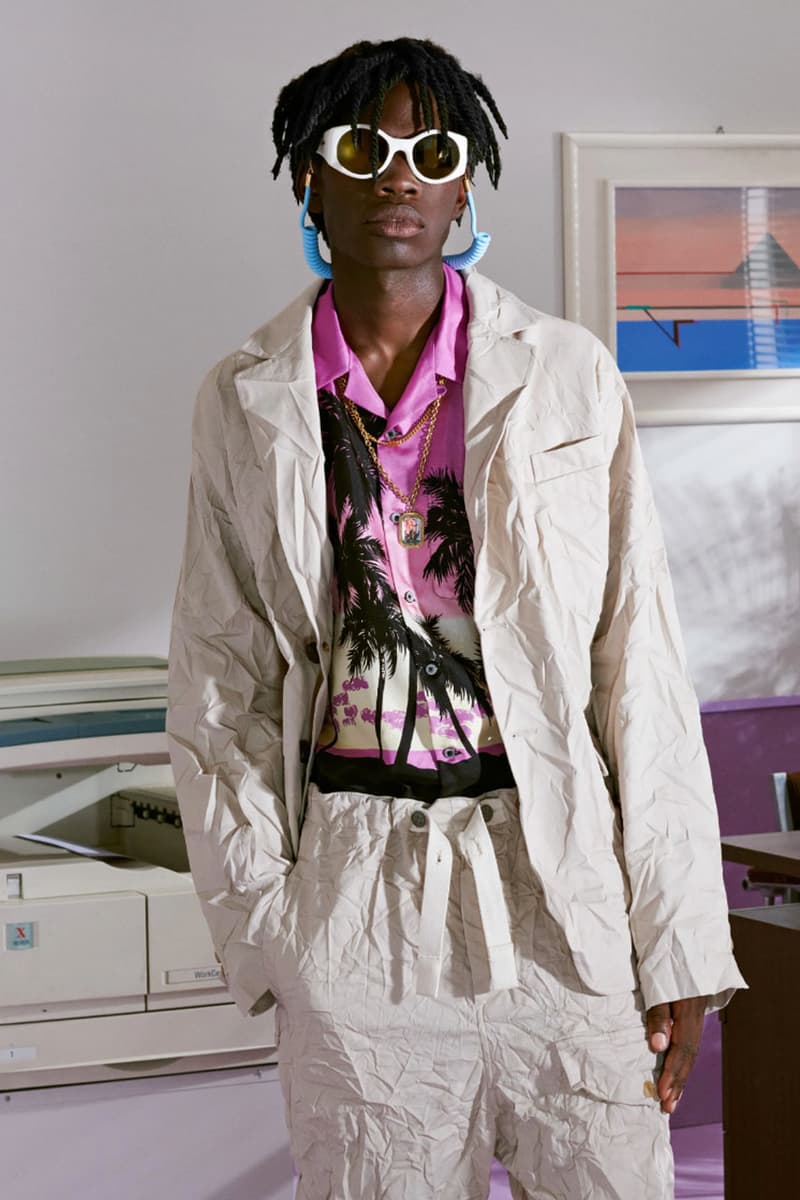 24 of 36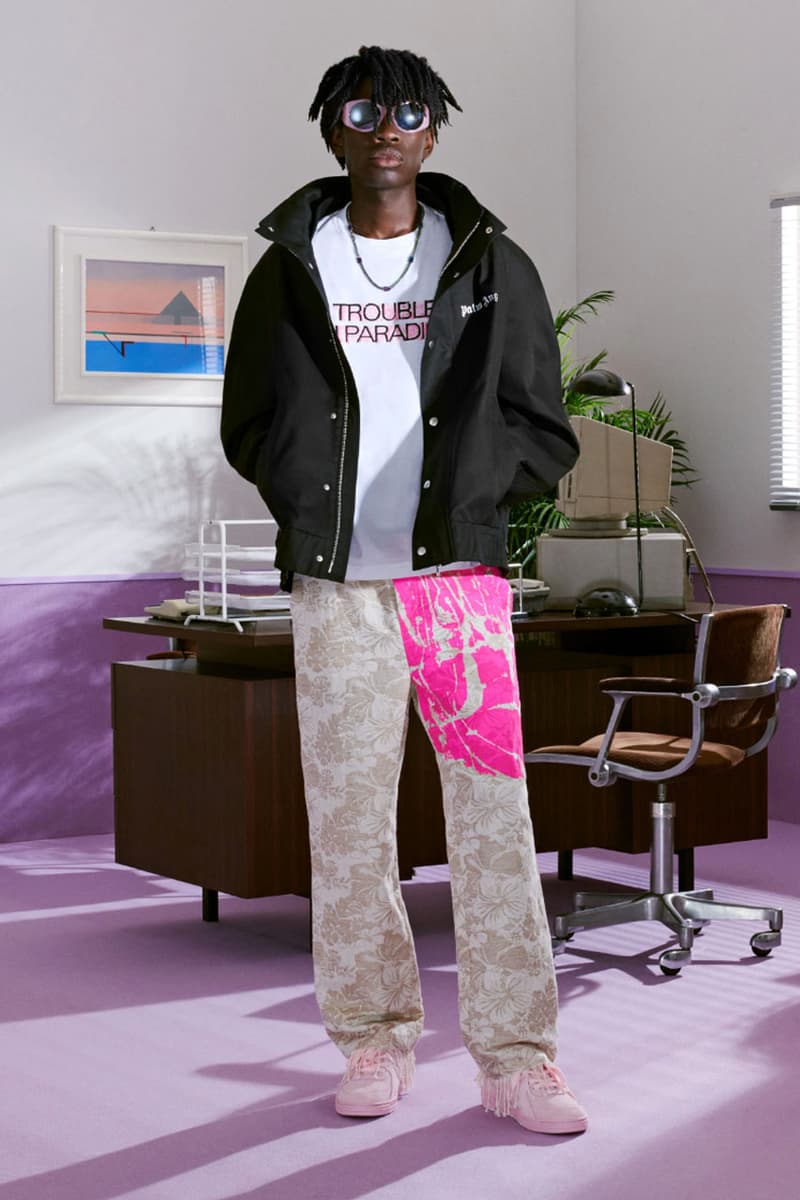 25 of 36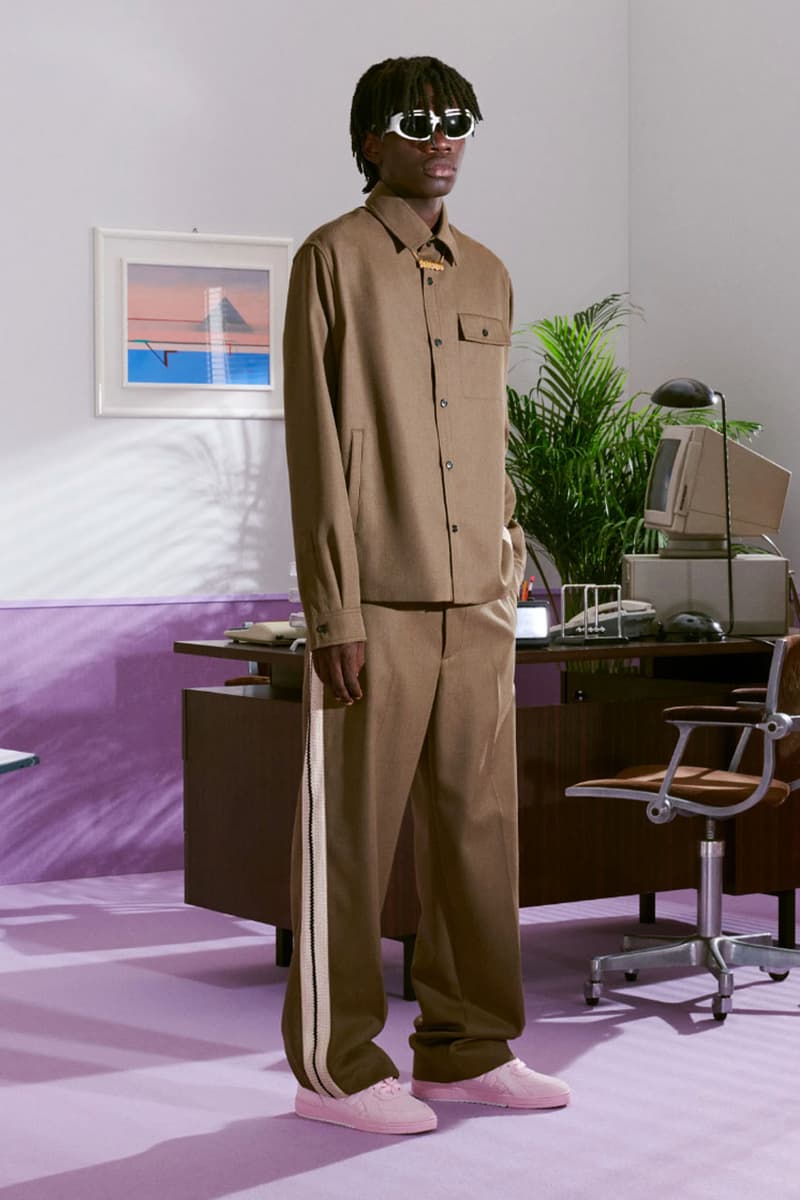 26 of 36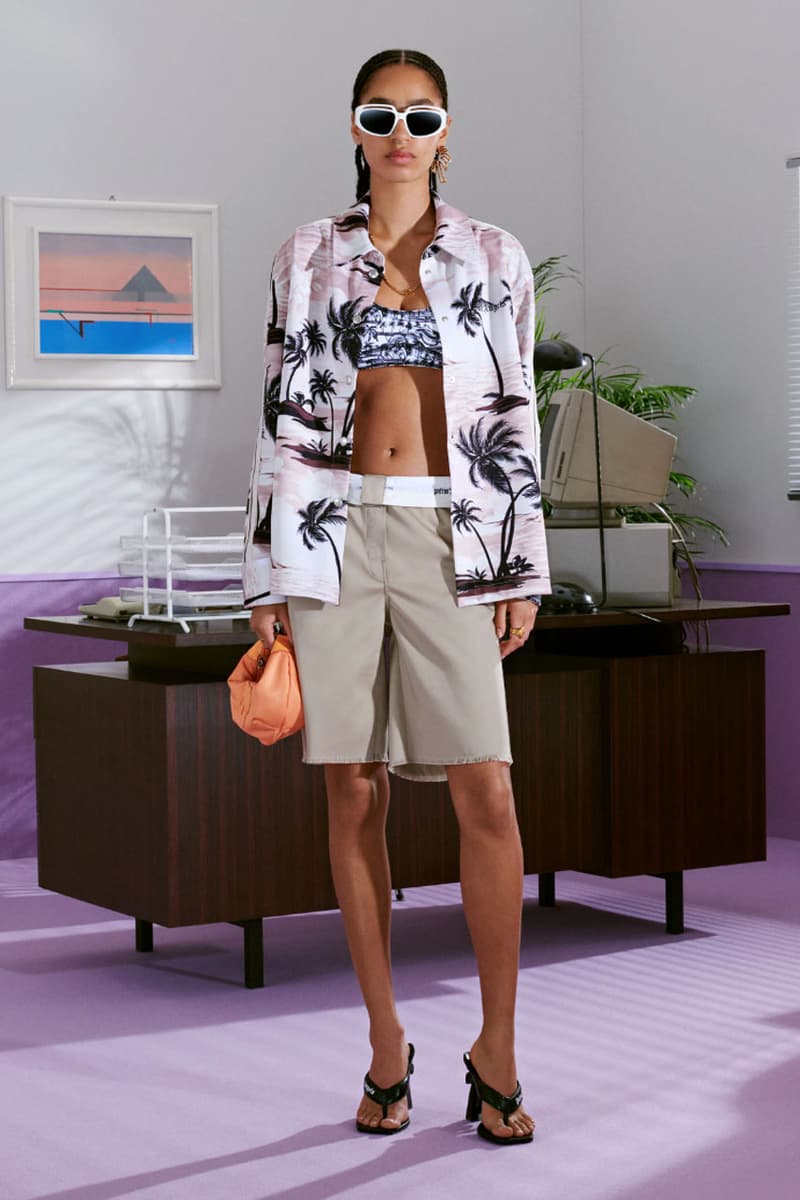 27 of 36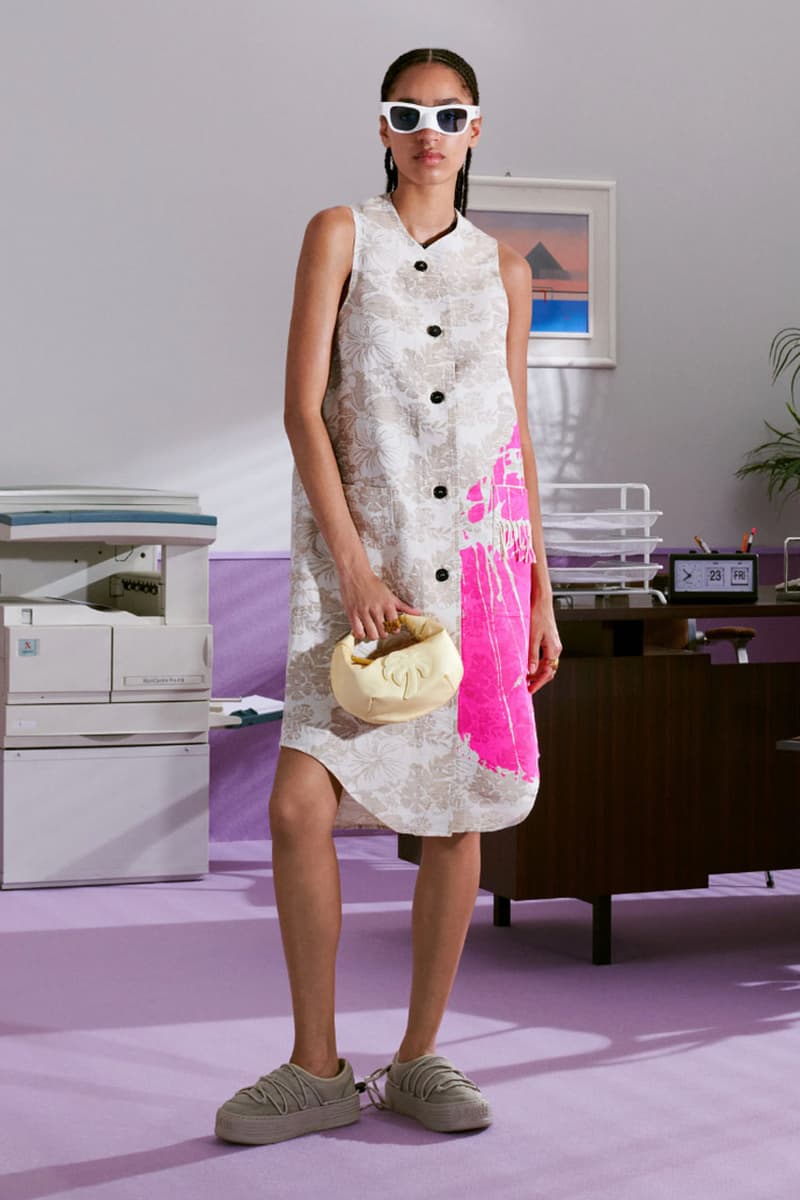 28 of 36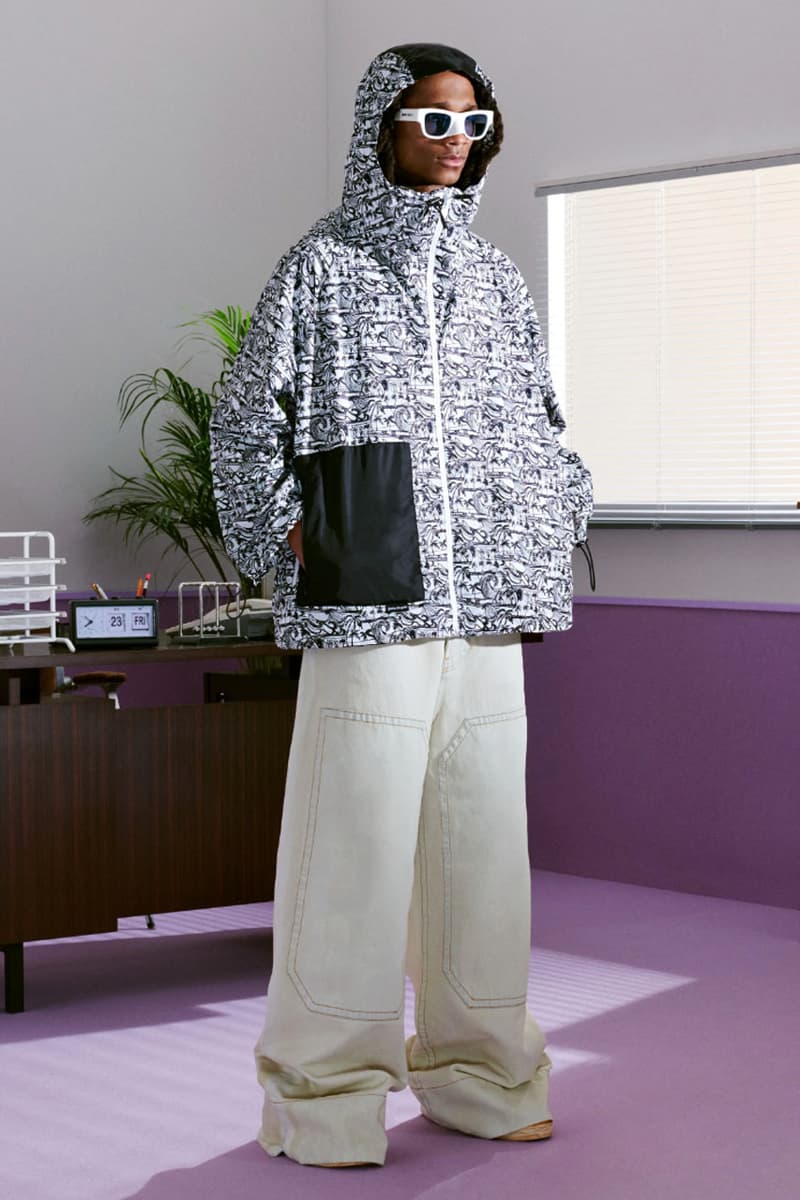 29 of 36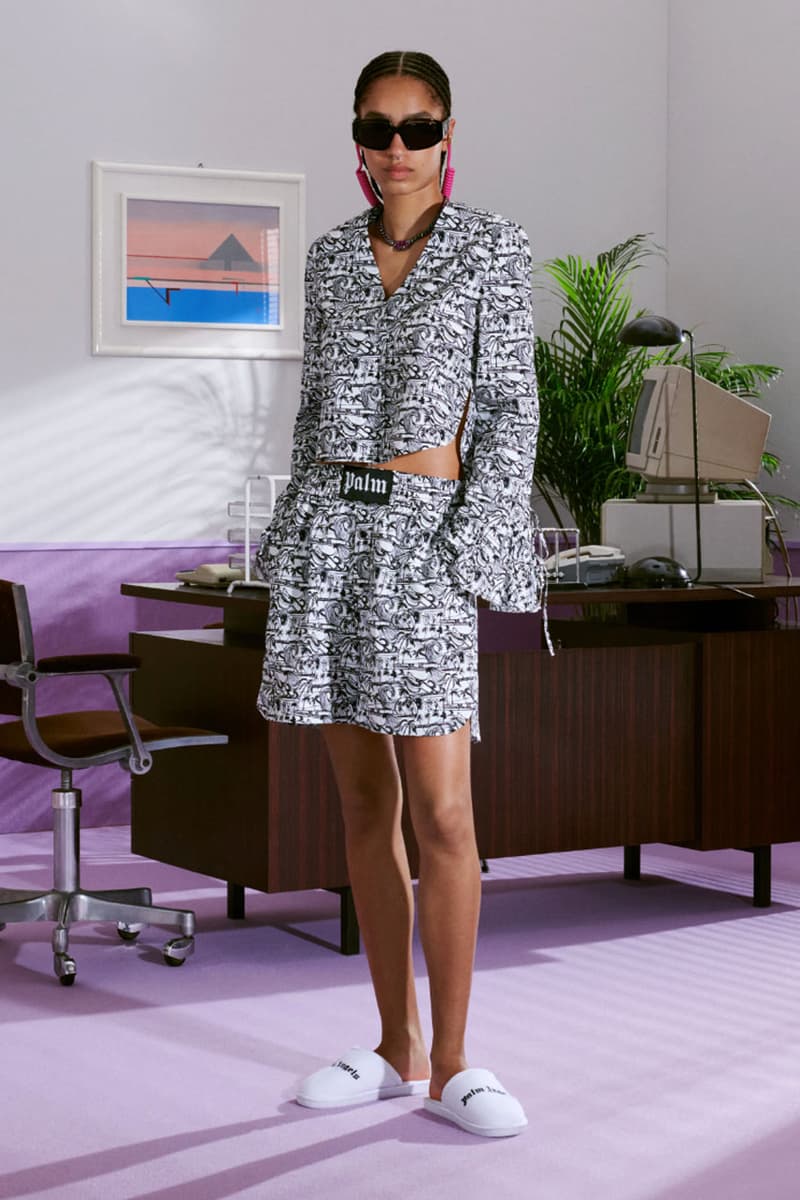 30 of 36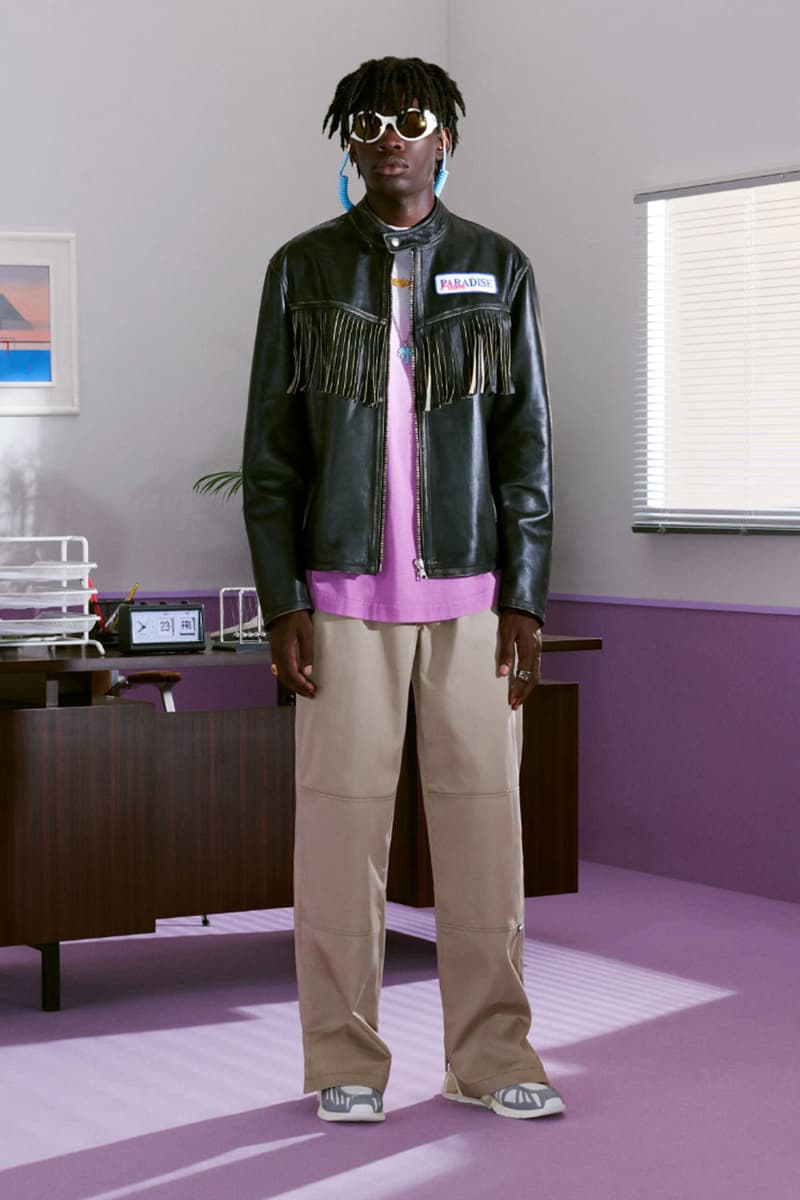 31 of 36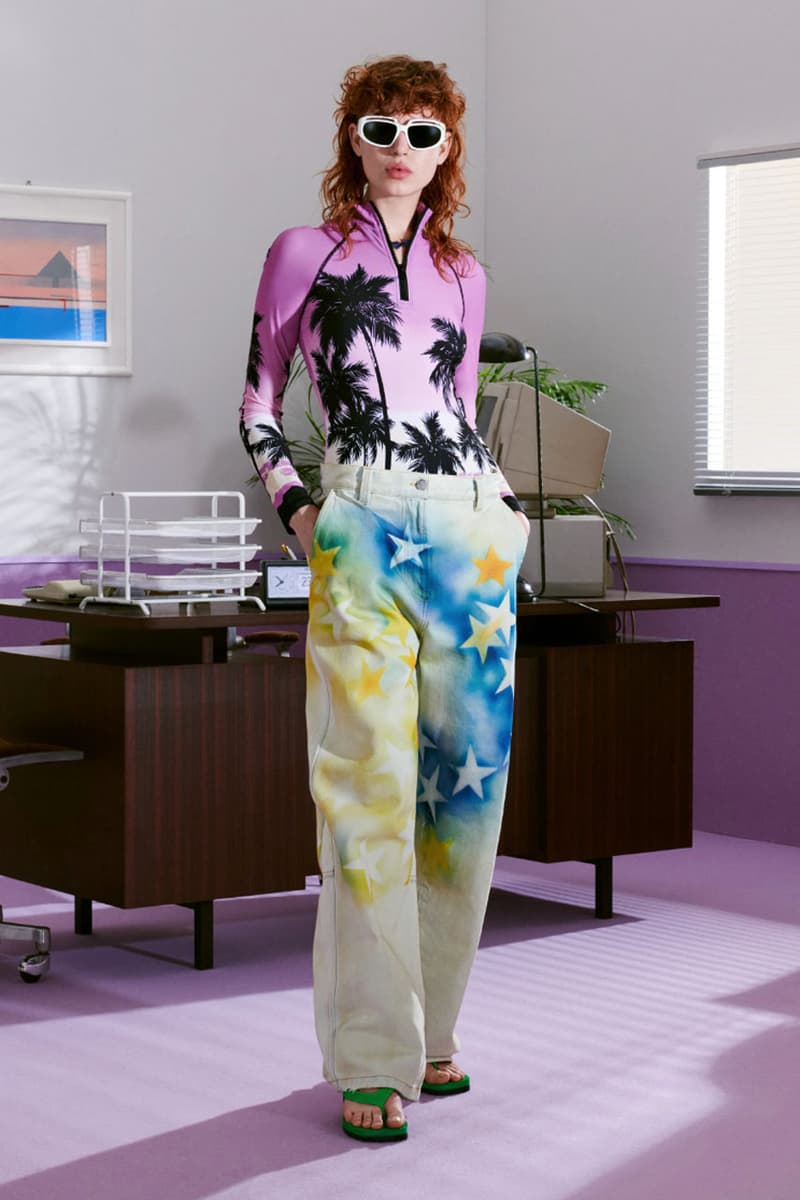 32 of 36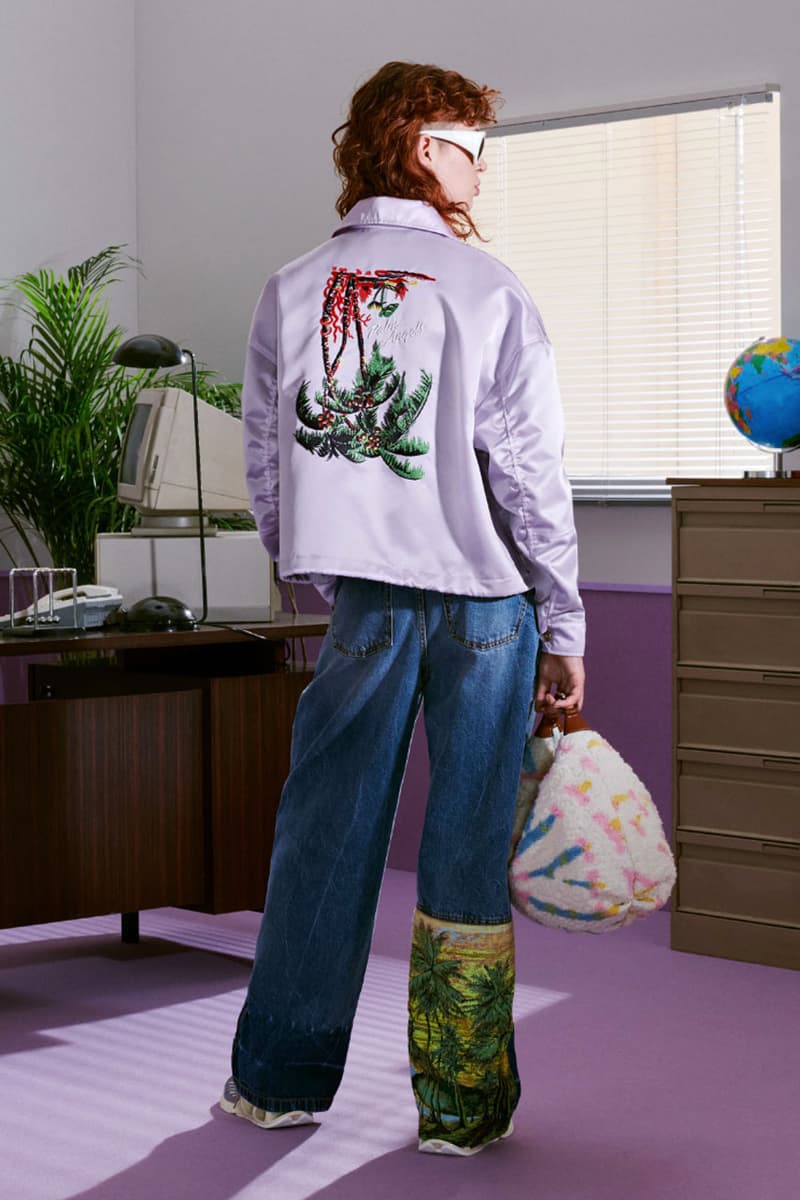 33 of 36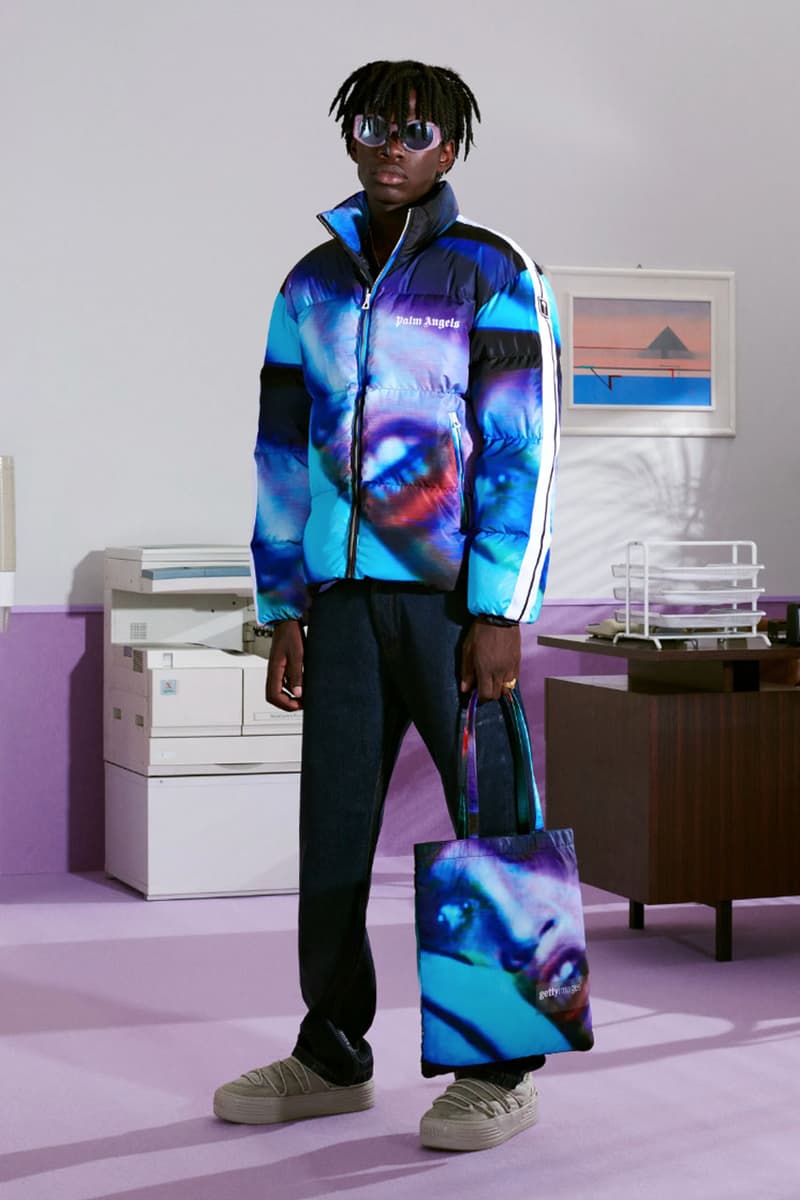 34 of 36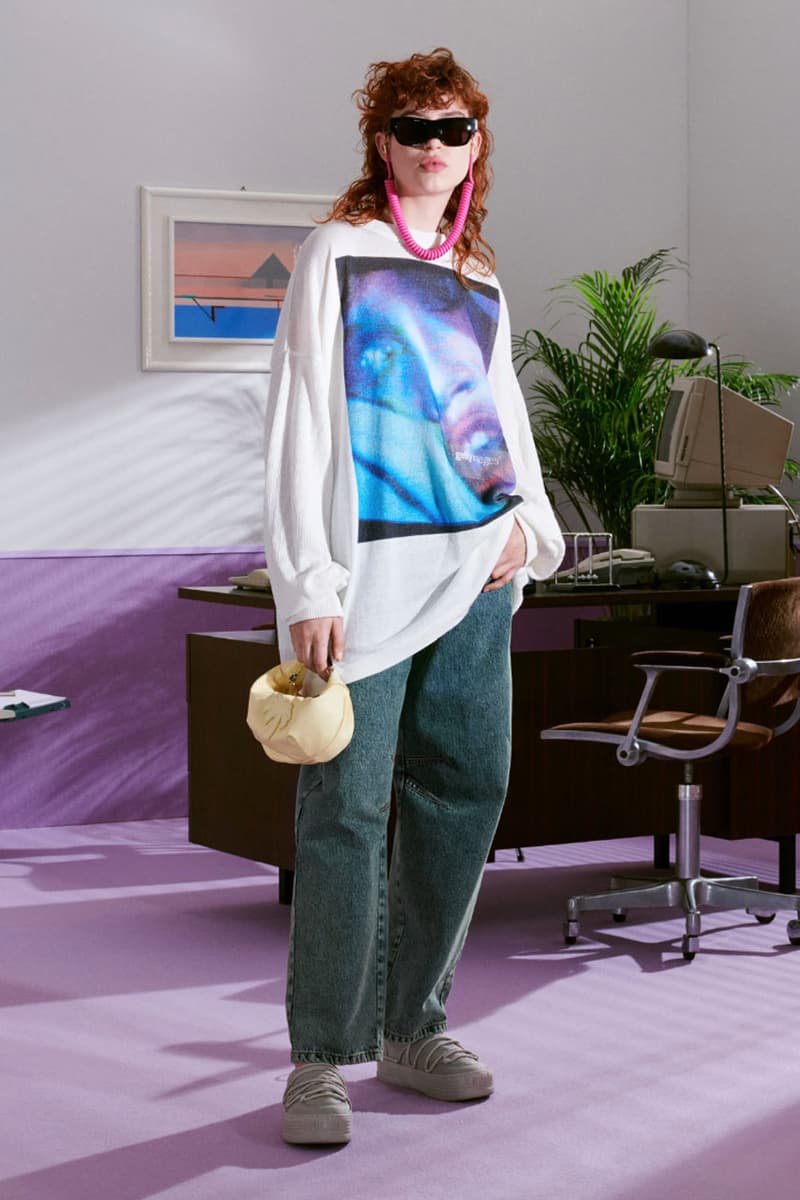 35 of 36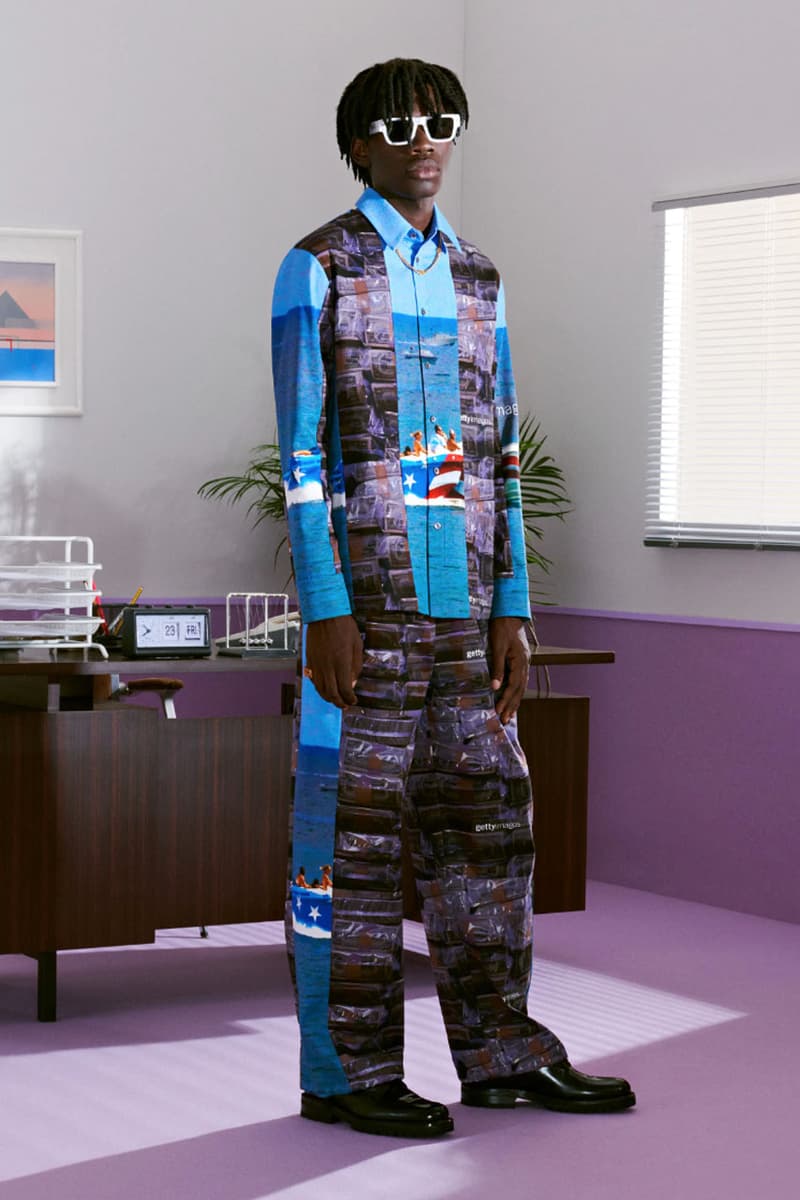 36 of 36
For Spring/Summer 2023, Palm Angels creative director Francesco Ragazzi has readied a Floridian furlough, with a made-in-Italy ready-to-wear collection titled "Welcome to Miami."
Defined by the label's distinct streetwear design codes, the range confidently embraces the pinks, yellows and blues of Magic City. Per sharp, minimalist tailoring and signature statement-making silhouettes, craftsmanship does most of the talking; but Ragazzi is not afraid to have some fun. T-shirts don playfully ironic takes on classic tourist tokens, a jersey dress boasts a Miami Vice-reminiscent font and suits are prepped exclusively for extroverts in the brightest tones; it's lighthearted without ever going too far.
Pairings are oftentimes unanticipated, but that has become expected for Ragazzi. In one ensemble, a heavy blue-beige argyle vest lays nicely over a short-sleeved, shark-embossed button-down; and in another, a saturated pink, palm-tree-covered shirt commands attention under a purposely-wrinkled, dull coat. Later, the same palm tree and shark prints encapsulate roomy trousers under trench coats and retro Hawaiian-style shirts alike.
In another surprise, Ragazzi enlisted an unlikely entity for a collection-spanning collaboration: Getty Images. The designer, who considers himself a passionate photographer, dipped into the company's unprecedented archive of historical imagery for sartorial inspiration. On several coats, long-sleeve tops and bags, Getty's signature grey watermark claims ownership over a series of vintage photographs of Miami that help articulate the collection's story.
Without further ado, indulge in Palm Angels' Spring/Summer 2023 collection, "Welcome to Miami," in the gallery above.
In more fashion news, Canada Goose, Feng Chen Wang and Xu Zhen have dropped a deconstructed Fall 2022 capsule.