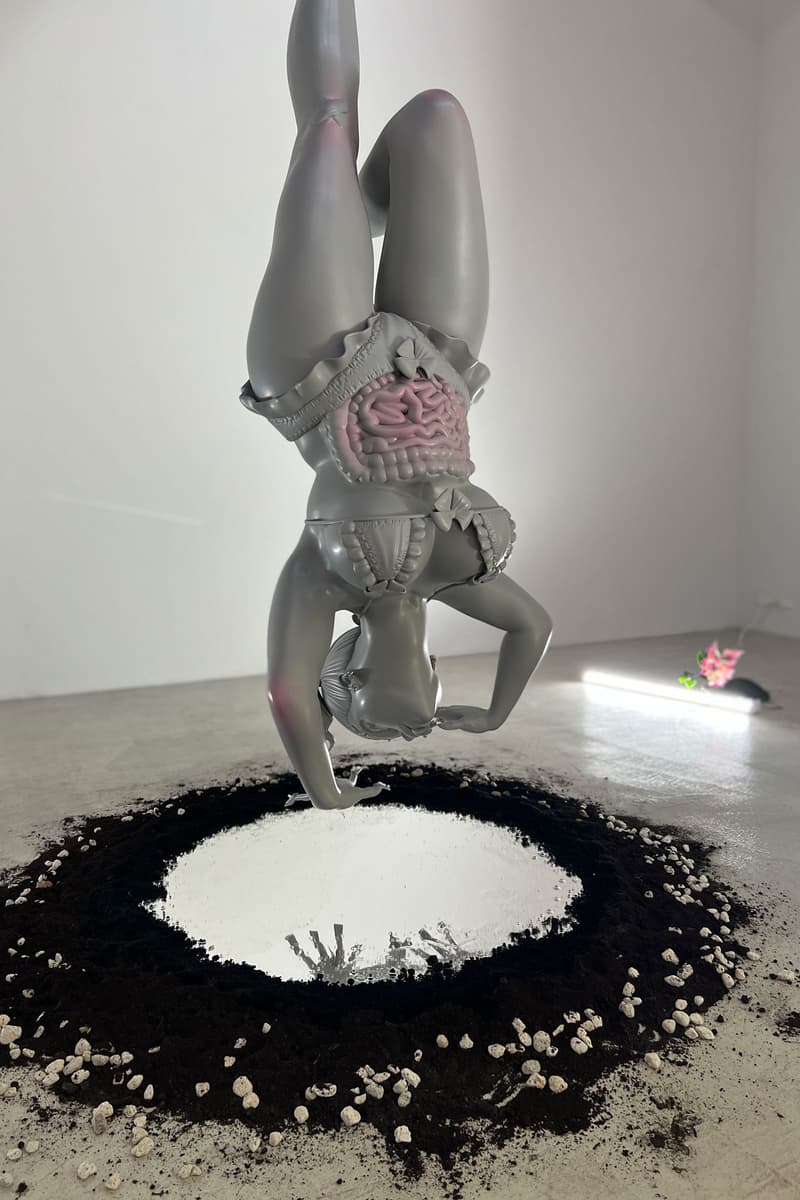 1 of 9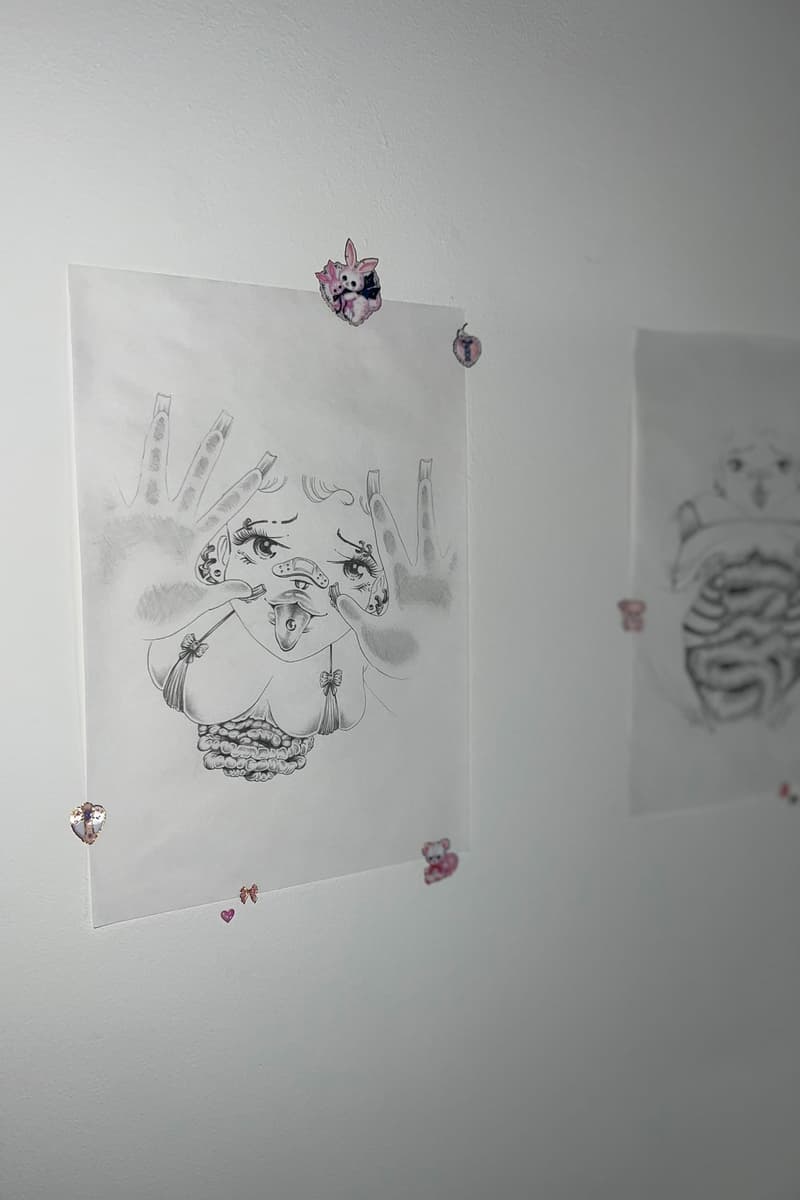 2 of 9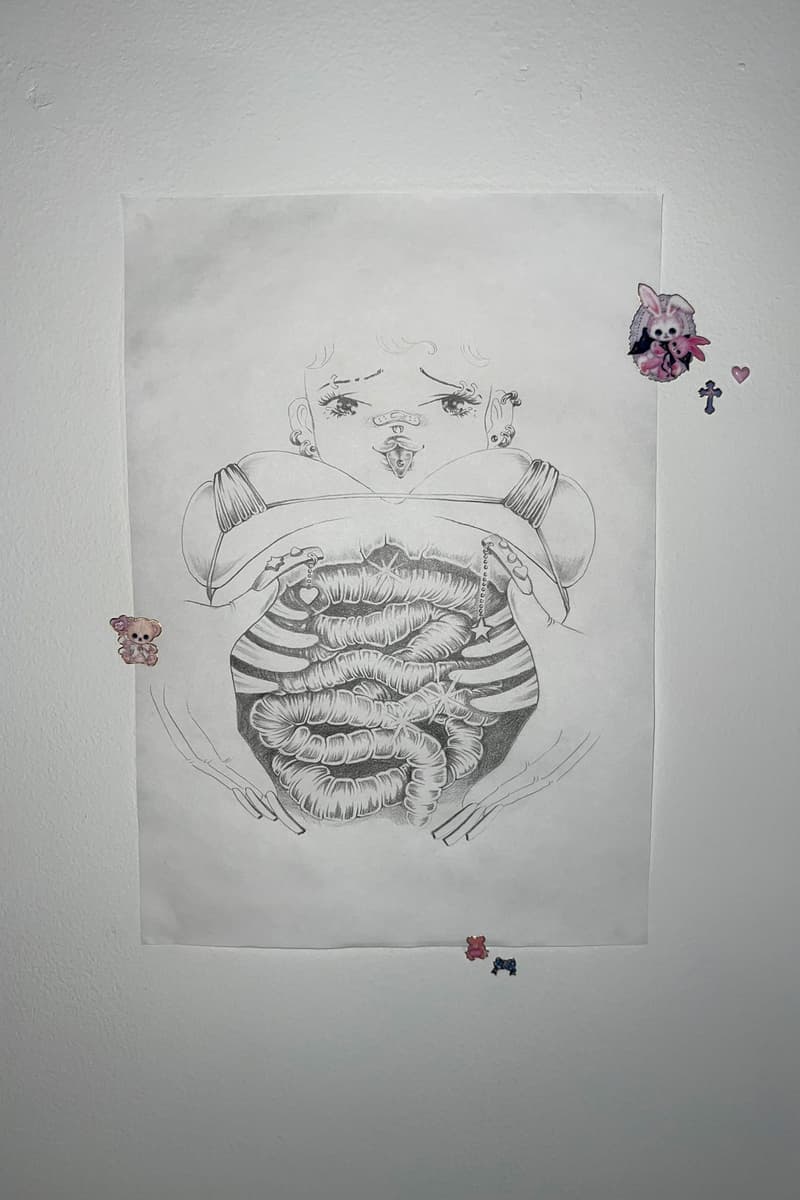 3 of 9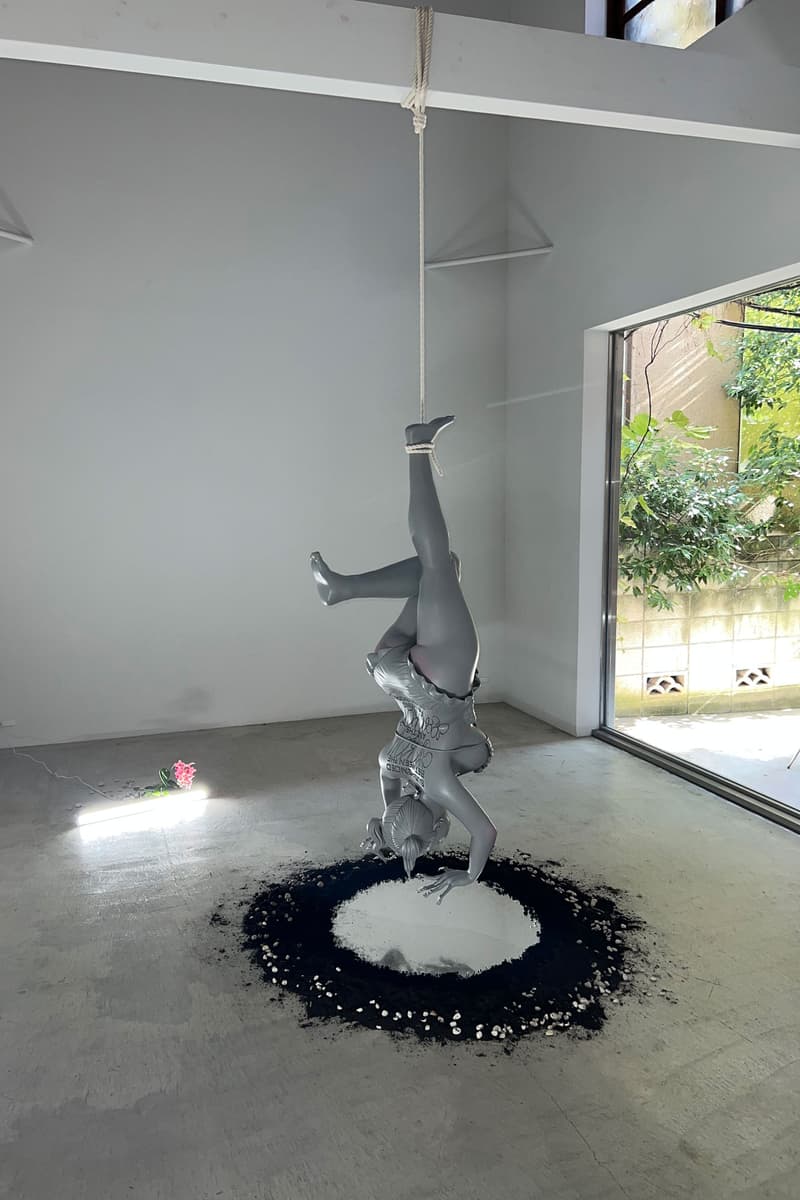 4 of 9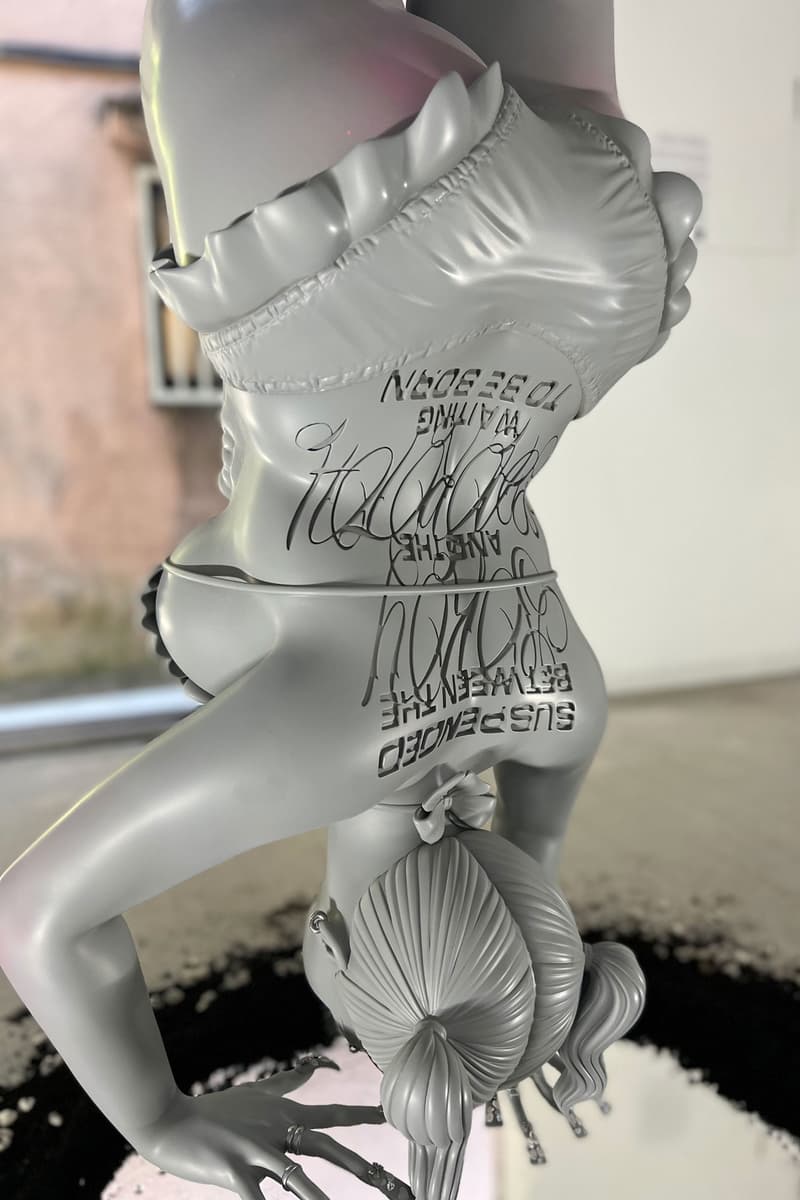 5 of 9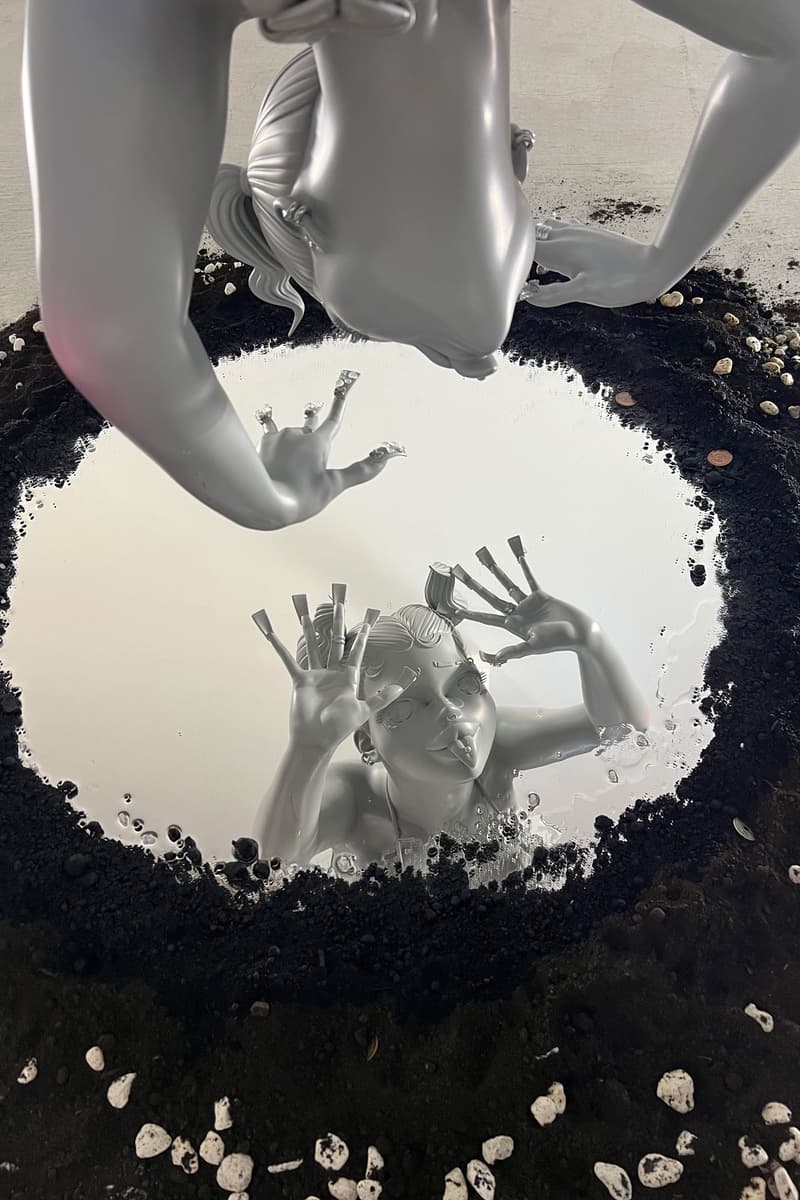 6 of 9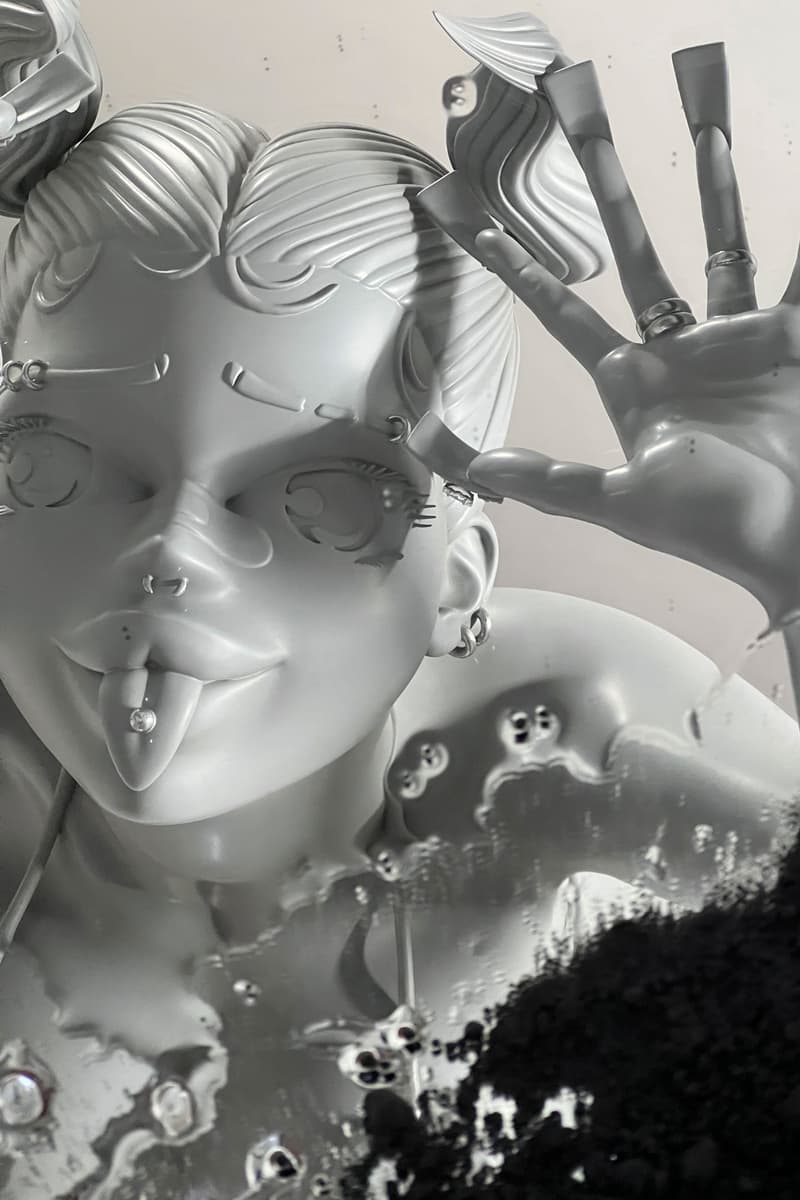 7 of 9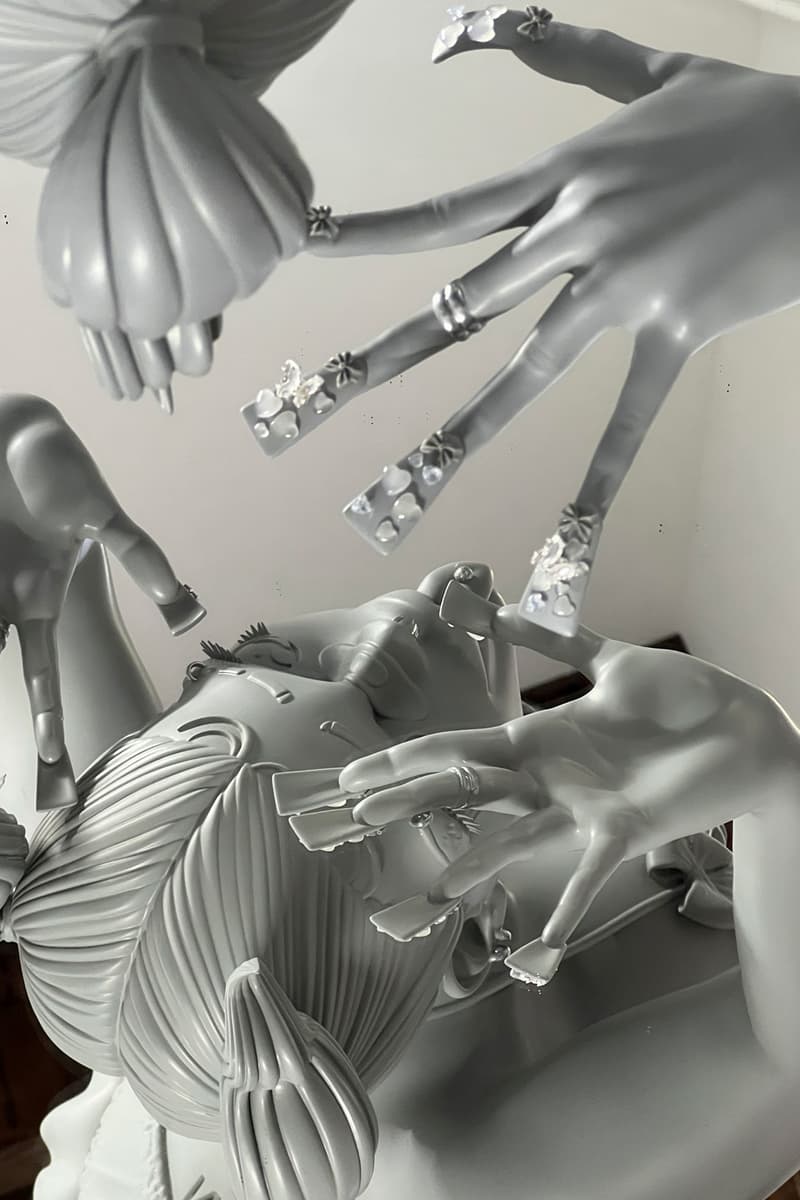 8 of 9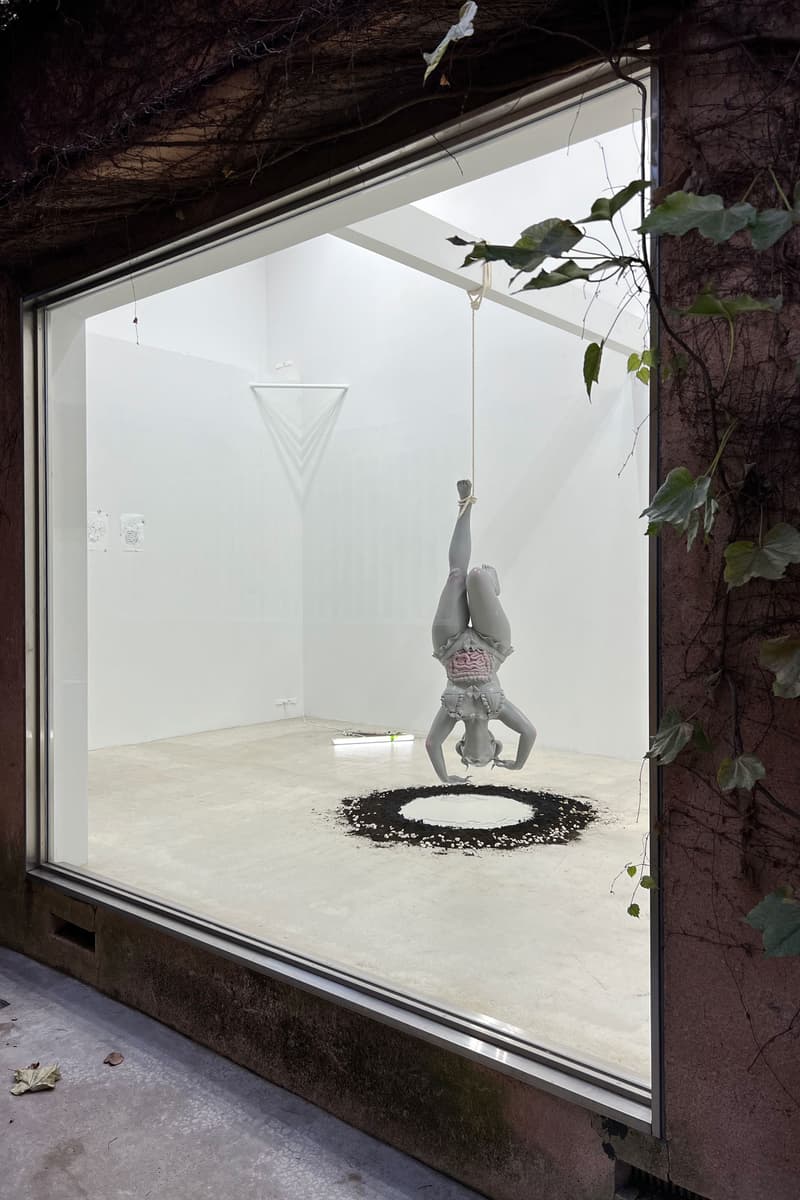 9 of 9
Manuela Soto Sosa Declares a "Moratorium" in DOMICILE TOKYO
Featuring a life-sized sculpture of a dangling female subject.
---
Manuela Soto Sosa is Swiss-Uruguayan artist whose multimedia practice encompasses fine art, tattoo, fashion and art direction. Sosa is currently the subject of a solo exhibition at DOMICILE TOKYO in Japan.
Entitled "Moratorium," the presentation features a striking 3D-printed sculptural installation of an anime-inspired female subject that is dangling from the ceiling and whimsically gazing into a mirror below that is outlined by earthly materials. The figure is clad in a lace bra and panties with her guts splayed and words carved onto her back. Accompanying the sculpture is a series of drawings that are seemingly studies for the artist's three-dimensional creations that also highlight racy female characters in horrific yet cutesy fashion.
"Soto has long-since enabled her audience to see themselves the way she sees them, with pouting innocence, anime-inspired characteristics, and insolent sex-appeal, by creating "self-portraits" that they would wear forever on their skin – visual reminders of self-actualized armor," said DOMICILE in a statement. "Through installation Soto reclaims her works existence as her own the same way she helped her audience to reclaim their bodies and heal. Here, she has the courage to realize her own self-portrait through a new medium, it is Soto that hangs for us all to witness. Only she can find serenity as gravity pulls her under from the top down."
Head to DOMICILE TOKYO's website for more information on "Moratorium" which is currently open to the public until October 27. In other Japan exhibitions, MADSAKI depicts vivid scenes of Hawaii's Big Island in a personal presentation for Kaikai Kiki Gallery.
DOMICILE TOKYO
4 Chome-28-9 Jingumae
Shibuya CityTokyo 150-0001, Japan