Ye Claims 'Watch the Throne 2' Is "Coming Soon"
Teasing the followup record 11 years after its predecessor.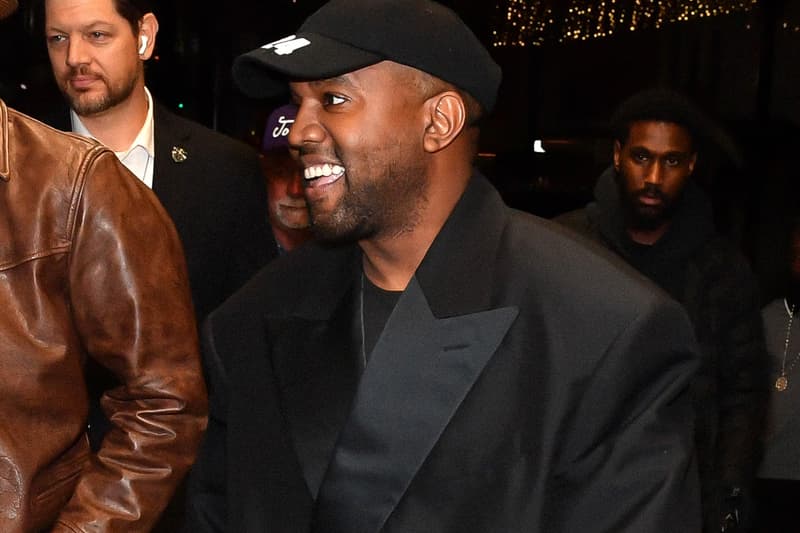 Ye, formerly known as Kanye West, has teased the arrival of his and JAY-Z's collaborative Watch the Throne 2 project yet again.
In his recent appearance on Drink Champs, Ye took out a bottle of Hov's cognac to enjoy during the interview. "This D'usse is brought to you by my brother, Hov," he said. "Courtesy of The Throne. Part two coming soon." The DONDA artist did not reveal any other details like an expected release date, leaving fans to wonder — after countless claims — whether the record will ever actually release.
During his 2021 Drink Champs interview, West briefly touched on working with JAY-Z and how "selfish" he could be when they were working on the first installment. "I took a track off of what was gonna be my album, the follow-up to ['My Beautiful Dark Twisted Fantasy']. It was the 'Otis' sample; I chopped it up and I was gonna go to Milan to do something in fashion and I was about to be late for the flight … 'Cause I was like, 'Yo, we not gonna lose this game no matter what. I'm gonna give you all this.'" He continued, "I took 'New Day' off of my next album. I took 'Otis' off of my next album. And we got into this big argument because he had this song called 'Holy Grail' that he had Justin Timberlake singing on. And I was like, 'We need to put this on this album.' And then he was like, 'Nah.'"
At the end of it, however, Ye clarified that he still has love for JAY-Z. "Everybody knows Jay is very selfish … We all love him but, you know, he's very selfish," he shared. "He'll say like, 'Man, I'm selfish.' So he wouldn't give that song. I'm like, 'Man, how I'm giving all of this?'"
Rumors of Watch the Throne 2 have been spreading as early as 2013, with the latest tease spurred on by West's creative Justin Laboy in 2021. "Watch The Throne 2 coming end of the year. Kanye & Hov about to make history AGAIN," he wrote on Twitter, adding, "YES. HOV & YE back building again. They both rich enough to quit rapping, but the passion they share of making the fans happy got them back working."
Watch the throne 2???? pic.twitter.com/sbu2aW4r9k

— N.O.R.E (@noreaga) October 15, 2022
Elsewhere in music, Rihanna is reportedly going on a stadium tour in 2023.