Essentials: Dongjoon Lim
POST ARCHIVE FACTION (PAF)'s creative director shares the stories behind his most cherished items.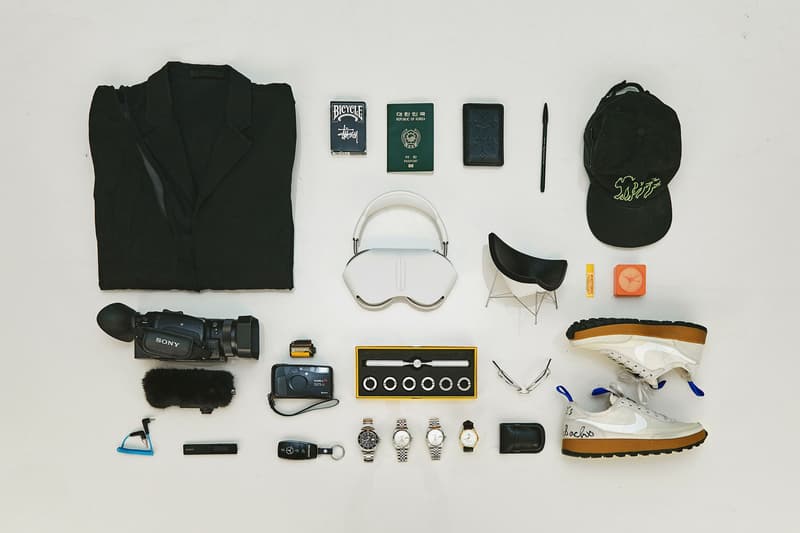 For our latest installment of Essentials, we speak with POST ARCHIVE FACTION (PAF) Creative Director Dongjoon Lim. Founded just five years by Lim and designer Sookyo Jeong, PAF has quickly established itself as one of the most exciting brands coming out of South Korea. The label was recognized as a semi-finalist for the prestigious LVMH Prize in 2021 and opened its first physical retail experience in Seoul's Dasan-ro industrial district earlier this year.
PAF is known for its artful and iterative approach, continuing to refine its prototype garments with every new collection which currently range from "1.0" to "5.0". Similar to lines on the political spectrum, the label's pieces are split into relatively conservative "RIGHT," experimental "LEFT," and in-between "CENTER" denominations signifying the boldness of each garment which at their core, bear the label's defiant ethos.
In an exclusive interview with Hypebeast, Lim revealed that the idea for PAF began with the simple and straightforward thought of what he should do with his life while living in a $500 USD rented room. He decided to make clothes in terms of industrial goods as it looked to him to be the most accessible tool to enter the business industry, and from then on, never looked back.
"There is a Korean TV program called 켠 김에 왕까지 (If You Started the Game, Don't Stop Till You Become King) which would best be interpreted as – every beginning has an end," he says. "I have never seen this program but was fascinated with the title as this aligns with my life motto of finishing what I started. Although I jumped into this industry unprepared, there was no turning back."
Follow us below as Lim dives into his Essentials picks which offer glimpses into the designer's journey thus far — from a collaborative PAF x Off-White™ cap sent by Virgil Abloh to a special souvenir watch celebrating the label's Seoul flagship store opening.
Off-White™ Mad Cat Cap
It was November 28, 2021, when I heard that Virgil Abloh passed away.  I was so shocked that day because we talked just the day before about our collaboration project — Off-White™ c/o POST ARCHIVE FACTION (PAF) "EQUIPMENT". I got to the office late in grief and found this cap in a big package delivered that day. It felt like something he left behind. I always think about Virgil and his legacy when I put this on. RIP V.
Tom Sachs x NikeCraft General Purpose Shoe
In June 2022, I was honored to be invited to a Nike dinner where I met Tom Sachs in person. We had a great evening with a bunch of cool people in Seoul. Before the party was over, I got his signature on the shoe that he designed. I hope we can meet again soon.
POST ARCHIVE FACTION (PAF) 4.0 JACKET CENTER
This is one of my favorite jackets in the PAF collection. I'm kind of a minimalist and this mesh-covered, multi-functional jacket is quite minimal when hidden zippers are all closed but becomes very bulky when fully opened. I always love this kind of versatility in objects.
Hakusan Pocket Titan
I wear these Hakusan folding glasses mainly when I work on the computer. I'm not sure if the protective lenses work or not but I'm pretty sure wearing these makes me look much more like a businessman.
Rolex Submariner/Vintage Rolex Datejusts/PAF Seoul Store Opening Watch
When I was a high school student I didn't have a phone so I needed a watch. From that moment, I was super obsessed with watches, especially the 5-digit references from Rolex between the 1980s and 2000. A Datejust 16014 from the 1980s was my first vintage Rolex. I love collecting watches which is why I made a special souvenir watch as an invitation when I opened PAF's first flagship store in May 2022.