Dwayne Johnson Revealed He "Fought for Years" To Bring Henry Cavill Back as Superman
"No was not an option."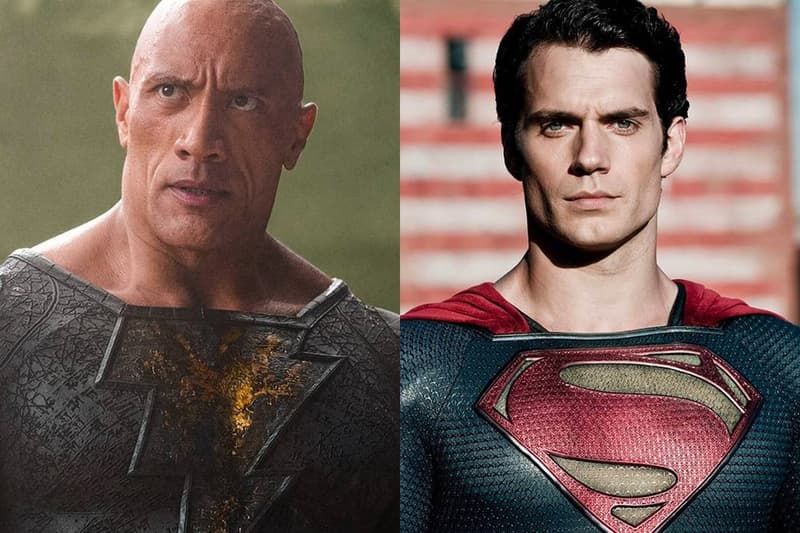 By now, the buzz from the release of Black Adam has received global recognition as Henry Cavill made an appearance and reprised his role of the titular superhero character, Superman.
In a recent tweet, Dwayne Johnson, who played the protagonist in the most recent DC Comics film, revealed that he had in fact "fought for years" to bring back Henry Cavill as superman for the big screens. Johnson took to social media to celebrate Cavill's return and shared that he never took "no" for an answer, "They always said no. But for [producers] Dany Garcia, Hiram Garcia & myself 'no' was never an option. We can't intelligently & strategically build out our DC Universe without the greatest superhero of all time. Because for us, the fans will always come first."
In another Tweet, Johnson responded to why Cavill decided to wear his Man of Steel suit for his Black Adam cameo, revealing it was a due to the "nostalgia attached to the suit." Johnson replied, "Well said, my friend and well deserved & earned moment. Welcome home, Superman." The film recently scored a 90% overall audience score, making it the highest score by an audience for a DC film since Dark Knight.
We fought for years to bring you back.
They always said no.
But to @DanyGarciaCo @hhgarcia41 & myself no" was not an option.
We can't build out our DCEU w/out the world's greatest superhero.
And fans will always come first. Welcome home.
I'll see you down the road.
~ #BlackAdam pic.twitter.com/5HLtxm7a6y

— Dwayne Johnson (@TheRock) October 25, 2022
In case you missed it, Studio Ghibli's final Hayao Miyazaki film is reportedly almost finished.