Watch Daredevil Make His MCU Debut in 'She-Hulk: Attorney at Law'
The Man Without Fear appears in his comic book-inspired yellow suit.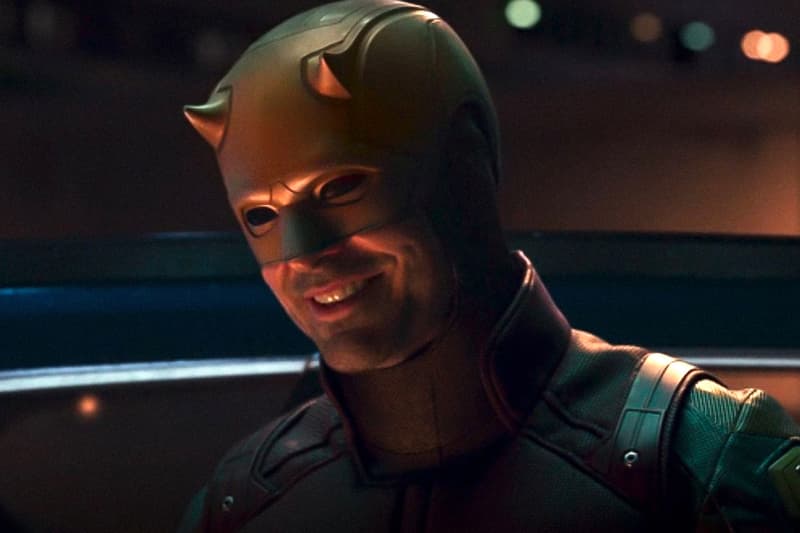 Since the premiere of She-Hulk: Attorney at Law, Marvel Studios fans have been eagerly awaiting the arrival of Daredevil. Teased for months, Entertainment Tonight has now shared The Man Without Fear's Marvel Cinematic Universe debut in Episode 8 of the Disney+ series.
In the debut clip, Daredevil is seen chasing down Leap-Frog before She-Hulk, who represents the villain in an injury lawsuit due to a malfunction in his custom-made super suit, appears. The two heroes have a playful interaction where they share their respective skills and we get a look at Daredevil's comic book-inspired yellow/red suit. Ultimately, Daredevil makes an acrobatic getaway to the surprise of She-Hulk before the clip ends.
Watch Daredevil's MCU debut in She-Hulk: Attorney at Law below.
He's back! Watch Daredevil make his highly-anticipated return to the MCU in a sneak peek at an all new episode of #SheHulk. https://t.co/51ehlVRUDh pic.twitter.com/pzSyWuXL6q

— Entertainment Tonight (@etnow) October 5, 2022
For more entertainment news, watch the trailer for the first episode of the Chainsaw Man anime.