Apple Will Reportedly Use an M2 Chip With 24 CPUs and 76 GPUs in New Laptops
A significant update from its current M2 variant.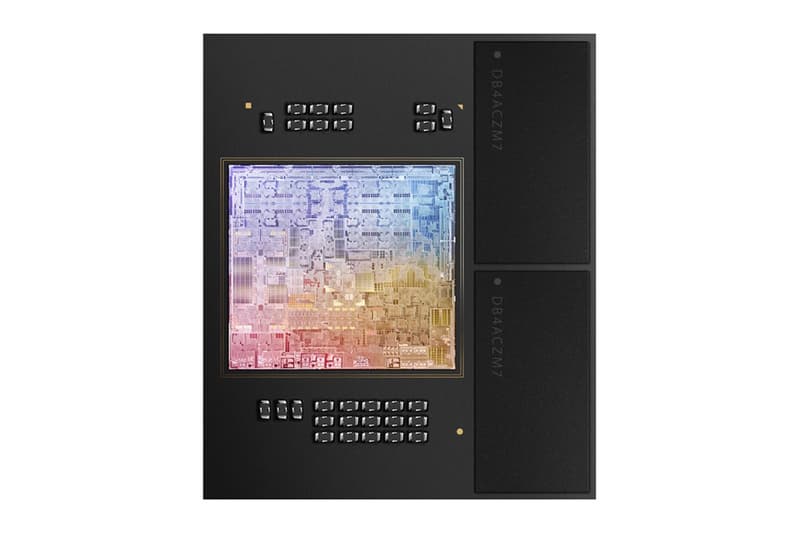 Apple's next Mac Pro is predicted to pack in a high-performing M2 chip, Bloomberg's Mark Gurman reported. Detailing the rumored high-end machine in the new edition of his Power On newsletter, Gurman says that the company is currently testing the chipset on a version of its desktop. This particular M2 variant comes with a 24-core CPU and 76-core GPU alongside well as 192GB of memory.
"My belief is that the Mac Pro will be offered with options for 24 and 48 CPU cores and 76 and 152 graphics cores — along with up to 256 gigabytes of memory," Gurman wrote.
He also said that the new chips will be between two and four times as powerful as the M2 Max, another processor that Apple hasn't officially confirmed yet. Comparably, the M2 is reported to contain 12 CPU cores and 38 GPU cores.
Both chipsets, however, are a step up from the current M2 variant, which features just 8 CPU cores and 10 GPU cores.
Gurman believes that the revamped M2 will make its debut in Apple's newest laptops, the new editions of the MacBook Pro, while the reportedly forthcoming Mac mini will still contain the older version of the M2.
In other tech news, Apple is reportedly decreasing its iPhone 14 Plus production.