Roddy Ricch To Return With 'Feed the Streets 3,' Reveals Release Date and Album Art
The third installment in the series arrives on November 18.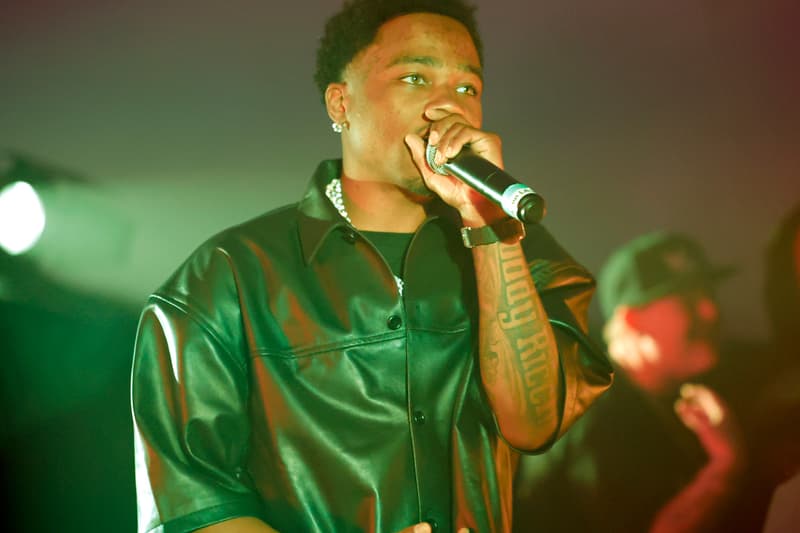 Four years after Feed Tha Streets 2 and less than a year after his latest LP, Live Life Fast, Roddy Ricch will return with Feed Tha Streets 3 on November 18. The Compton rapper announced the new album on social media and shared its Thanksgiving-themed album art.
The cover shows Ricch with family holding hands in prayer around a dinner table packed with food. While everyone else has their eyes closed, Ricch stares upwards towards an unknown viewer.
"My gift to you," he wrote in the photo's caption.
The rapper's last endeavor, Live Life Fast, debuted in December 2021 and was received poorly by fans and critics alike. Both the 2017 Feed Tha Streets mixtape as well as its sequel Feed Tha Streets 2 landed with widespread acclaim, with the later project being billed as Ricch's breakout LP, containing hits such as "Die Young" and "Every Season."
Following the disappointing reception to Live Life Fast, it seems the rapper is aiming to give fans more of what they love by returning to his roots. He's put out a few singles over the past month already, namely "Stop Breathing" and "Aston Martin Truck" and his collaboration with Mustard, "Real Talk." It hasn't been confirmed, however, that these songs will definitively appear on the new album.
Roddy Ricch's Feed Tha Streets 3 is out for streaming on November 18.
View this post on Instagram
In other music news, William Bowerman broke down their preparations for Post Malone's twelve carat toothache tour.