Felipe Pantone on Collaboration, Watches and the Science Behind His Art
Including the surprising FaceTime that put Zenith on his radar.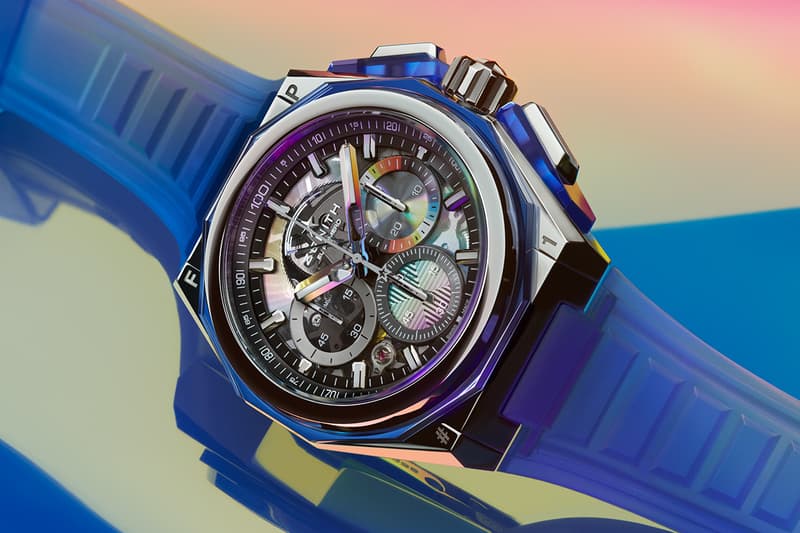 Felipe Pantone's third collaboration with Swiss watch brand Zenith, the 100-piece DEFY Extreme Felipe Pantone chronograph, drops on Thursday.
After their first collaborative watch – the DEFY 21 Felipe Pantone – quickly sold out last year, a unique piece developed for Only Watch went on to sell for 480,000 CHF, making it the most expensive Zenith ever sold at auction.
Hypebeast spoke to the famously anonymous contemporary artist as he worked on his latest mural in Brazil, about the collaboration, watches and the science used to bring art to life.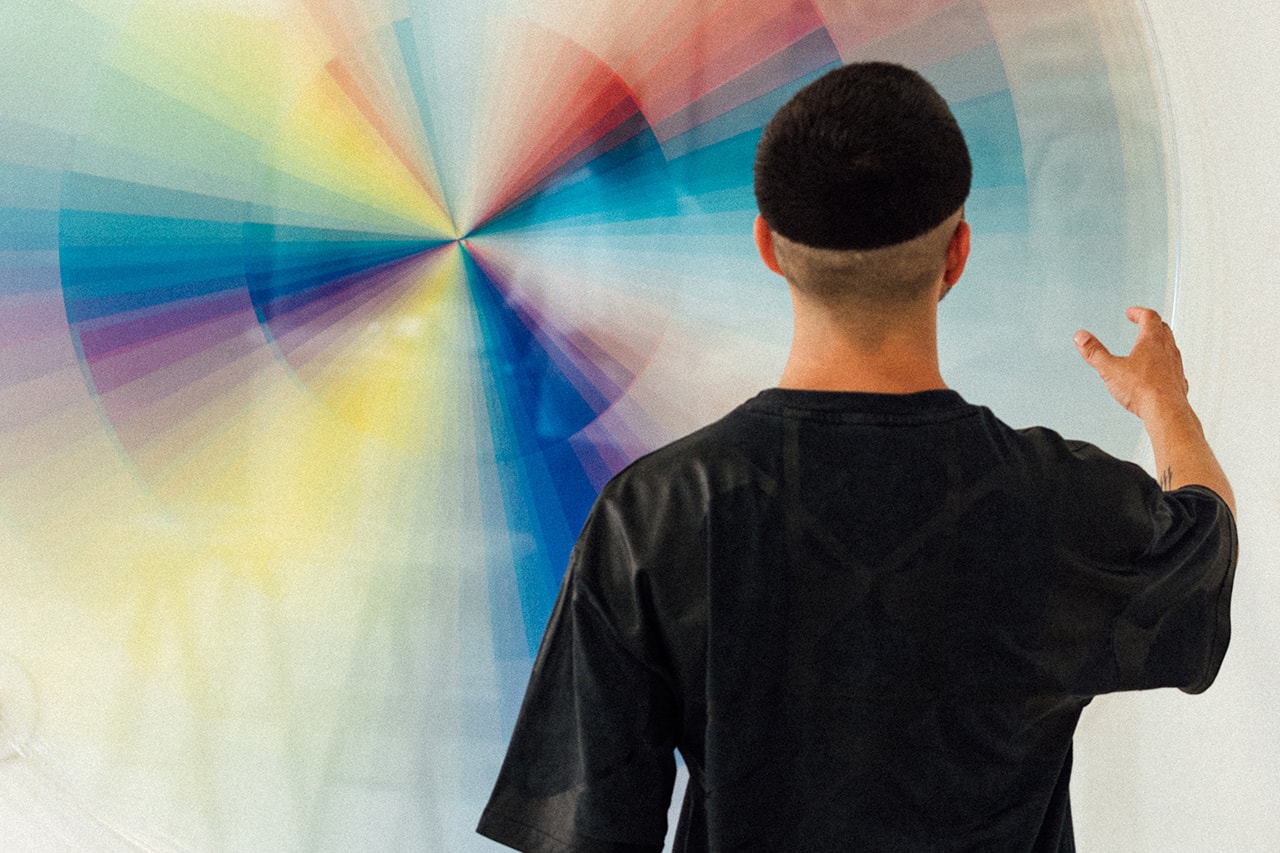 HB: What sets this one apart from the first two collaborations?
FP: Oh, this is completely different, first of all this is based on the DEFY Extreme, the first one I made was based on the DEFY 21, so this is a way more robust case, it's very different. What I intended to do was base this watch on my Planned Iridescence series – a series of paintings I made with a material I created that, when you walk in front of it, the material is sort of iridescent and I can plan the way this iridescence happens, whether it be horizontally, vertically or radially. So we ended up doing something very similar to that phenomenon, but on a sapphire piece that we engraved with lasers, it looks like a hologram and I think that really changed the watch and its something everyone at Zenith and myself are very excited about.
HB: Did you have to develop a new process to bring that effect to the watch?
FP: Absolutely, it's something they investigated, the way they did it is a complete first. It's basically really thin micro laser engraving on sapphire, we created a radial moire effect so the way the iridescence happens, it looks like a CD. Its not usually something you'll notice but when the right light happens it turns on this really unexpected effect.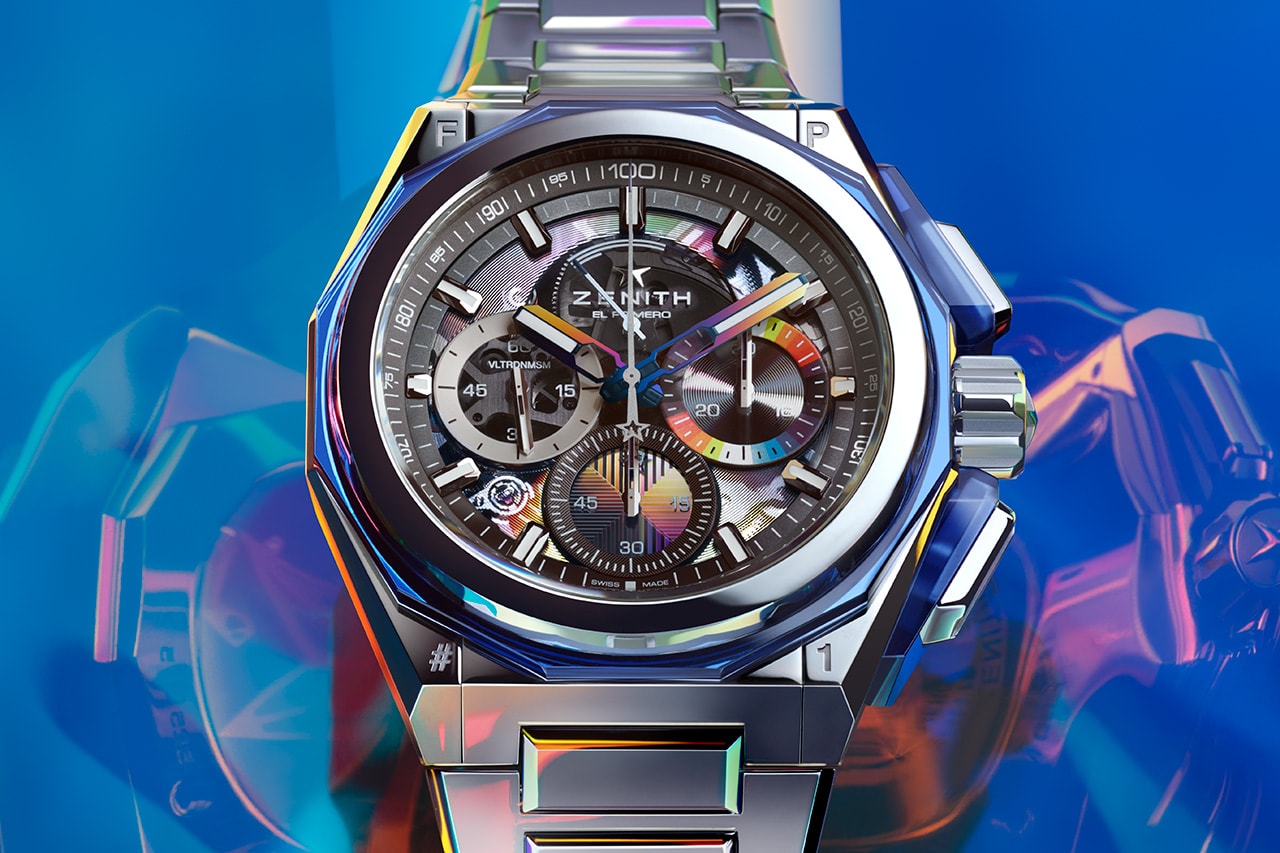 HB: It sound as though you spend a lot of time investigating material properties and new techniques.
FP: Materials and techniques is something I do a lot of work on and in my studio I have engineers and it's something that's always very present. Applying all of this onto watches is a completely different story, I had to go several times to Le Locle, to the manufacture and we investigated together.
HB: You've been know to cover large urban spaces with your work, how is it different working on something as small as a watch dial?
FP: Thanks to my graffiti background I've always been very adaptable. It teaches you wherever you land you never know how the wall's going to be, if the wall's going to be crooked, if you're going to be able to reach a certain part of it, so you're always adapting stuff to the environment. I'm jumping to new things, always, whether it be apparel or designing a chair and now a watch, so it's always a challenge but, at the same time, I'm very happy with it. I design all of this stuff on computer screen, so whether its a huge mural or a tiny watch, in front of your screen the scale is the same.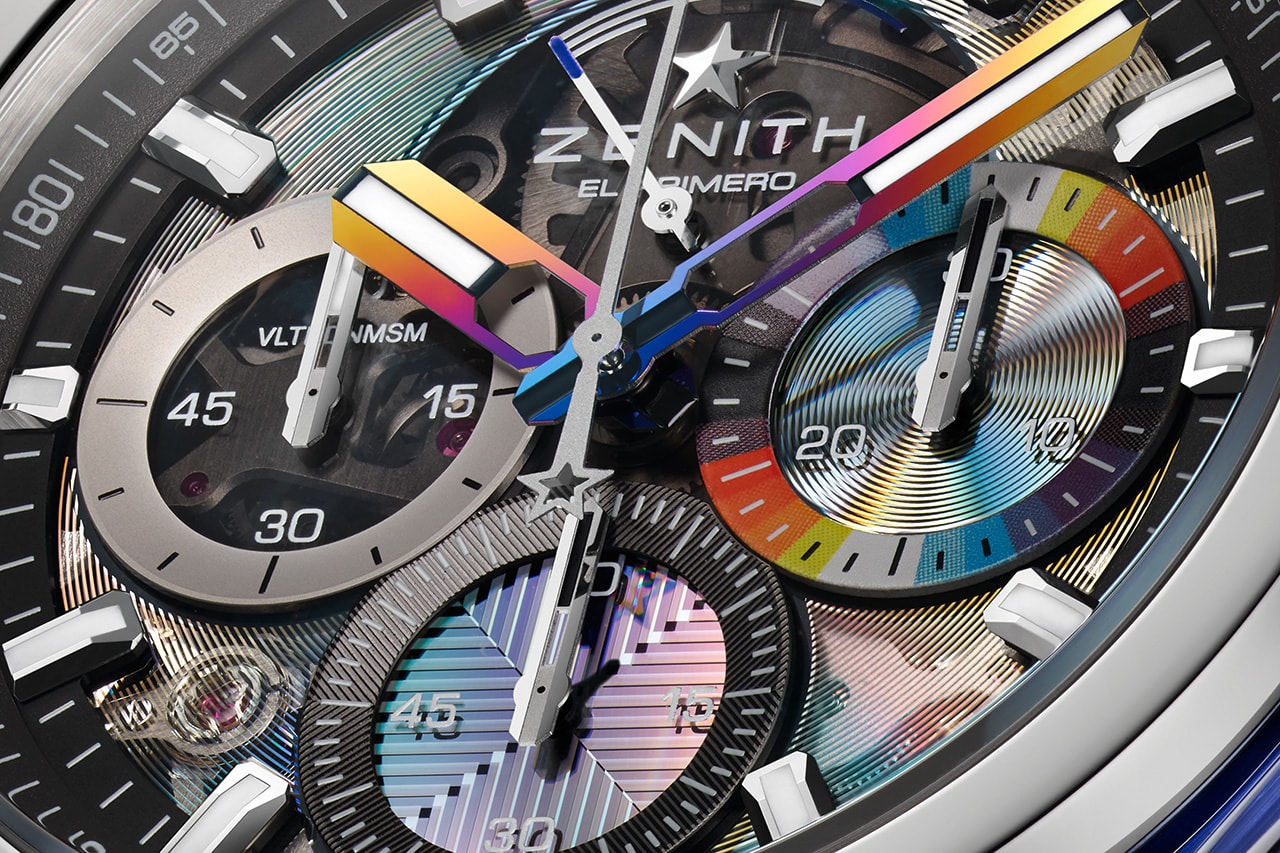 HB: How did your partnership with Zenith begin?
FP: In 2019, Swizz Beatz FaceTimed me, and he was like 'I'm collaborating with Zenith and it would be great if you help me with this one, maybe we can both come up with something' and I said sure and started talking to him, but nothing happened. Then a year later Zenith contacted me directly saying 'hey, we should do something' and I tell the story and say I've been talking to Swizz Beatz about this and they were like 'What?! We never heard anything like this.' It was totally Swizz Beatz' idea. But it's been great and, ever since I started brainstorming with Swizz Beatz, I fell in love with the brand, I think they're great, they have an amazing history, they're one of the best movement manufacturers in Switzerland. I couldn't be happier. [HB: Swizz Beatz did something similar with De Bethune during lockdown.]
HB: Swizz Beatz is a pretty heavyweight collector, what's your own history with watches?
FP: Before working with Zenith I had maybe three or four watches, so I always loved them but now I've had the chance to visit Zenith manufacture several times, now I'm a little bit crazy about them, if you look at my magnifier [Tagged] on Instagram 80% of it is watches, which is quite embarrassing. I love design and mechanisms and technical solutions and even some things I see in the watch industry I think I could apply to my art, it's a really interesting world.