Adam Sandler and the Safdie Brothers' Next Film Will Be "As Intense" as Filming 'Uncut Gems'
Production is scheduled to begin in late winter.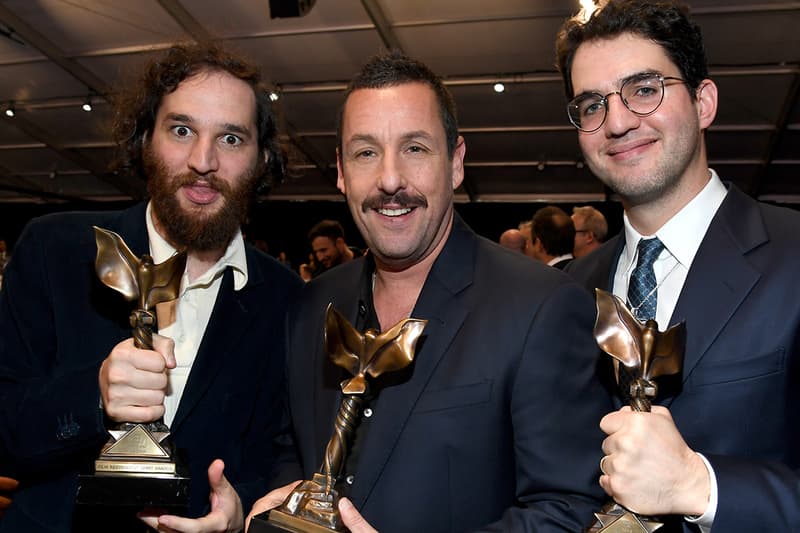 Adam Sandler and the Safdie Brothers are reuniting for a new film, and he expects the intensity of filming to be on the same level as their 2019 collaboration Uncut Gems.
The actor revealed to Vanity Fair that they are scheduled to begin filming in late winter, "So part of my brain right now is like, 'I'm on tour.' Then once that Safdie brothers movie starts—and I love those guys, I know we're going to dedicate ourselves into working our asses off and making sure it's as good as it can be, and I know that takes a lot of time." Sandler continued, "So part of my brain is going, 'Wow, once that movie starts I'm in deep and our lives are going to change.' Like everybody, when you work hard you're tired, you're knocked out, and you miss out on some stuff that you wish you could've seen. But ultimately, I know it's going to be a few months of going after a goal that we all feel the same about. We want to do the best we can."
He also shared that filming his next project with Josh and Benny Safdie will be "as intense" as Uncut Gems because of the pair's work ethic and devotion to the project, and Sandler not wanting "to let them down." He explained, "And I see how hard they work, and just like when I'm working on my comedies with my friends, it means a lot to us. Every joke means a lot. The Safdie boys, every word means a lot to them, every frame of the movie means a lot. So I don't want to walk through anything. I care about it, and I respect those guys so much."
Stay tuned for an official trailer and release date.
In other entertainment news, Dune: Part 2 will premiere earlier than expected.