The Foreclosed $500,000,000 USD "The One" Estate Is Being Auctioned Off
Said to be the world's largest private residence.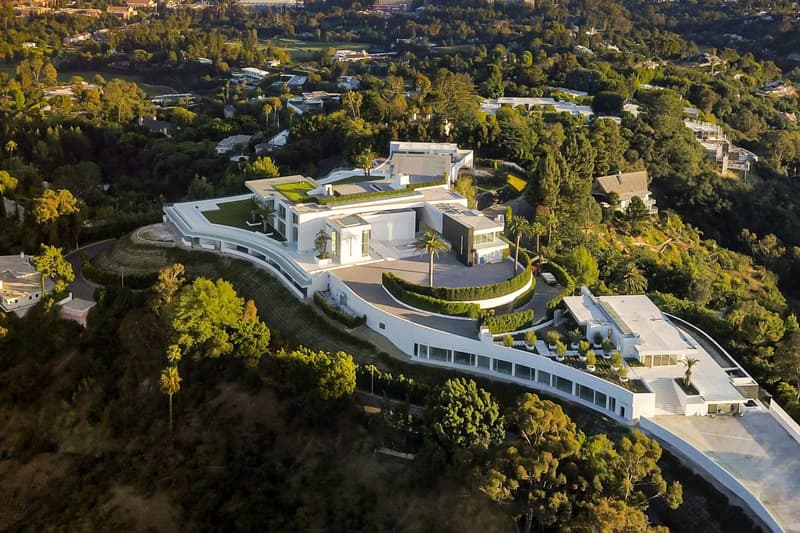 Located on the Westside of Los Angeles, California, Bel Air is known for its high-profile residents, from Jay-Z and Beyonce to Elon Musk. If you weren't aware, the star-studded neighborhood is also home to the world's alleged largest private residence — The One. The estate that has never been lived in will be listed for the first time at $295 million USD on January 7. While the home was once estimated at $500 million USD, the current asking price alone marks The One as America's most expensive estate.
Having been recently completed by developer Nile Niami of Crestlloyd LLC after ten years of construction, The One is set on an elevated 3.8 acres overlooking the Pacific Ocean, downtown Los Angeles, and the San Gabriel Mountains. The main home, which spans 105,000 square feet, is the epitome of luxury and houses a 5,500-square-foot master bedroom outfitted with a patio, swimming pool, and a hot tub; a 10,000 square-foot sky deck; a 400-foot running track and tennis court; a Dolby Digital theater with over 40 seats; a beauty salon and a spa with saunas and treatment rooms and more. Other standout structures include a two-story library, a 30-plus-car garage, a 10,000-bottle wine cellar, and an infinity-edged swimming pool. Further decorating the mansion is art sculptures by contemporary artists such as Mike Fields and Stephanie Fields.
Superstar agent Aaron Kirman of Compass, who is co-listing the property with The Beverly Hills Estates' Branden Williams and Rayni Williams, said in a statement, "While in 2021, digital properties like NFTs grabbed headlines for monumental one-of-a-kind-sales, 2022 brings us back to the physical world with The One — a real estate property unmatched in size, scale, safety, and triumphant design."
Look out for more on The One, with bidding scheduled to take place on Concierge Auctions' online platform from February 7 to February 10.
In other news, Hello Wood Studio builds a viewing cabin in Zala County Hills, Hungary.