Spotify to Remove Neil Young From Spotify Following Joe Rogan Ultimatum
Young claims he will be losing 60% of his streaming income.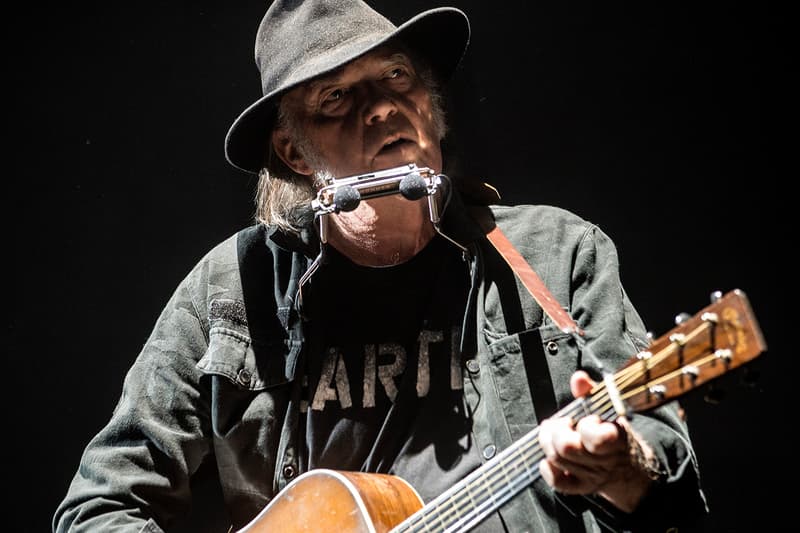 Following a demand from music artist Neil Young asking Spotify to choose between either him or Joe Rogan, Spotify has confirmed that Young's music will be withdrawn from the streaming platform.
Following a leaked internal letter to his label that read, "They can have Rogan or Young. Not both," Young released a lengthy letter on his website explaining why he has chosen to withdraw from the platform. "I realized I could not continue to support Spotify's life-threatening misinformation to the music living public," said Young. "Thank you Warner Brothers for standing with me and taking the hit -losing 60% of my worldwide streaming income in the name of Truth."
Young ends his message by encouraging other artists and record companies to move off Spotify in solidarity against COVID-19 misinformation.
In an email statement to TechCrunch, Spotify provides the public an update from its end:
"We want all the world's music and audio content to be available to Spotify users. With that comes great responsibility in balancing both safety for listeners and freedom for creators. We have detailed content policies in place and we've removed over 20,000 podcast episodes related to COVID since the start of the pandemic. We regret Neil's decision to remove his music from Spotify, but hope to welcome him back soon."
In other news, a statue of Kobe and Gigi Bryant has been erected at the tragic helicopter crash site.