Kobe and Gigi Bryant Statue Erected at Helicopter Crash Site
Celebrating the basketball icon two years after the tragic accident.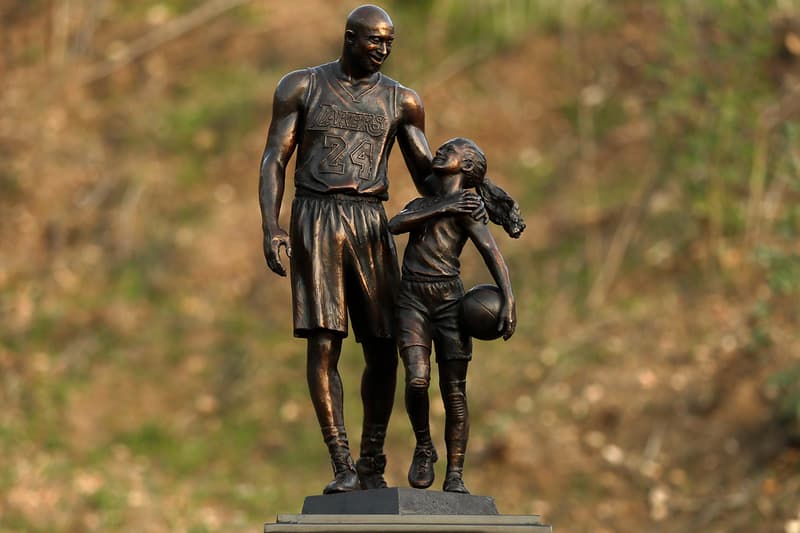 Two years after their tragic accident, a statue of Kobe Bryant and his daughter Gianna was placed at the site of the tragic helicopter crash in Calabasas, California.
The 160-pound statue created by sculptor Dan Medina shows Kobe Bryant in full Lakers uniform with his arm around his daughter Gigi who is also seen in her uniform clutching a basketball. "Heroes come and go but legends are forever" is inscribed on the platform below along with the names of the nine victims who lost their lives in the January 26, 2020 crash.
"You come up here and it is kind of emotional," Medina told the Los Angeles Times. "The flowers, the jerseys, the hats blow away, and I think we need something more permanent."
Medina plans for the statue will reside there temporarily, originally set to appear from sunrise to sunset. The sculptor hopes that his life-size version of the sculpture can find a permanent place in downtown L.A.
View this post on Instagram
In other news, the NBA announces new format for All-Star Weekend's Rising Stars Challenge