Snøhetta Shapes Ginkgo Tree-Inspired Library in Beijing
To rise 16 meters tall within a floor-to-ceiling glass enclosure.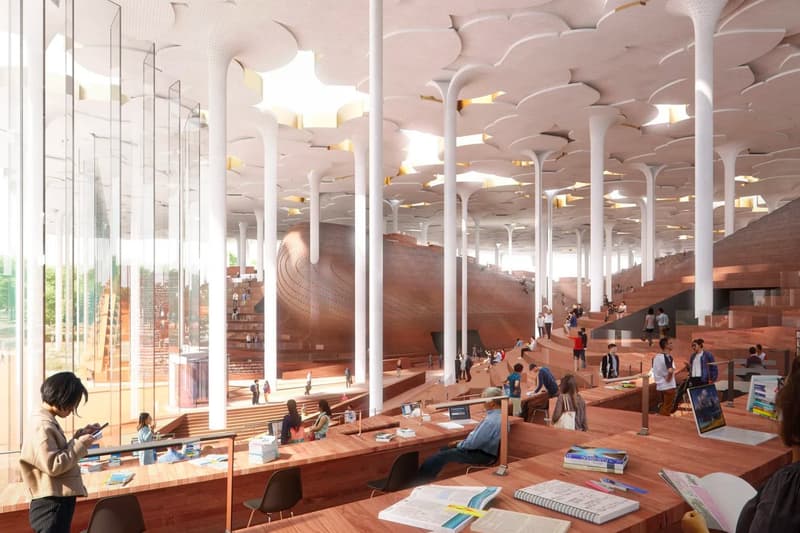 1 of 7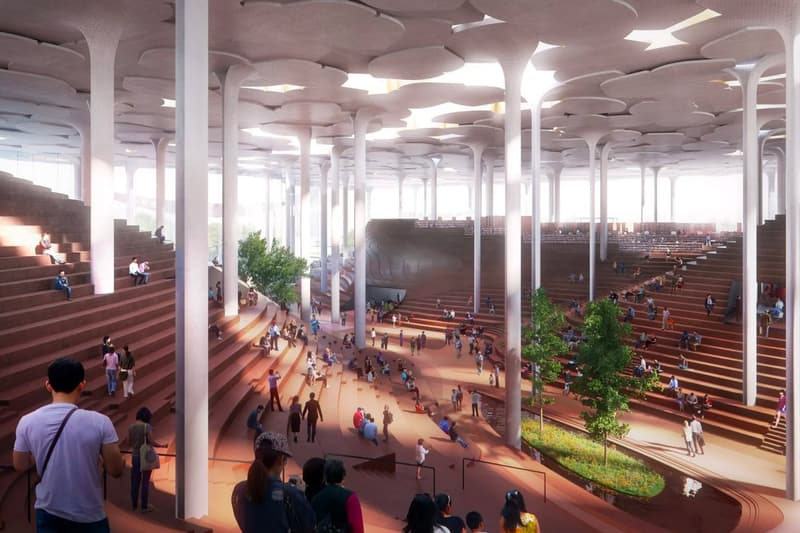 2 of 7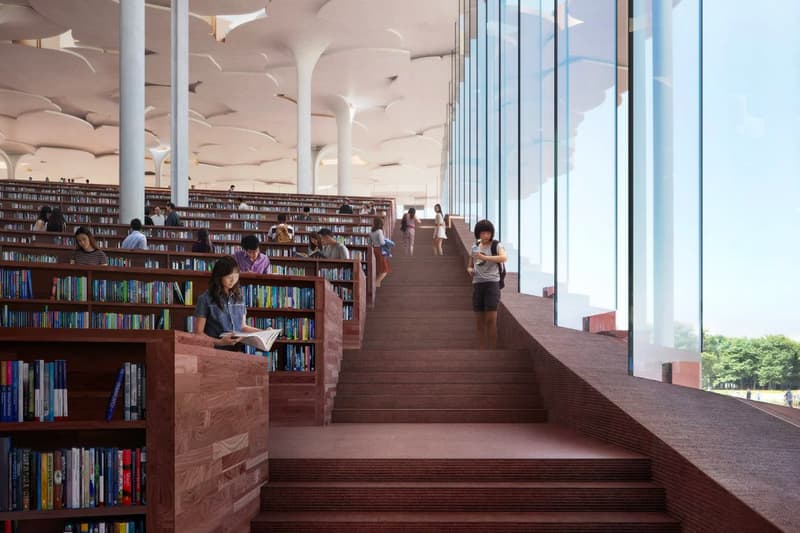 3 of 7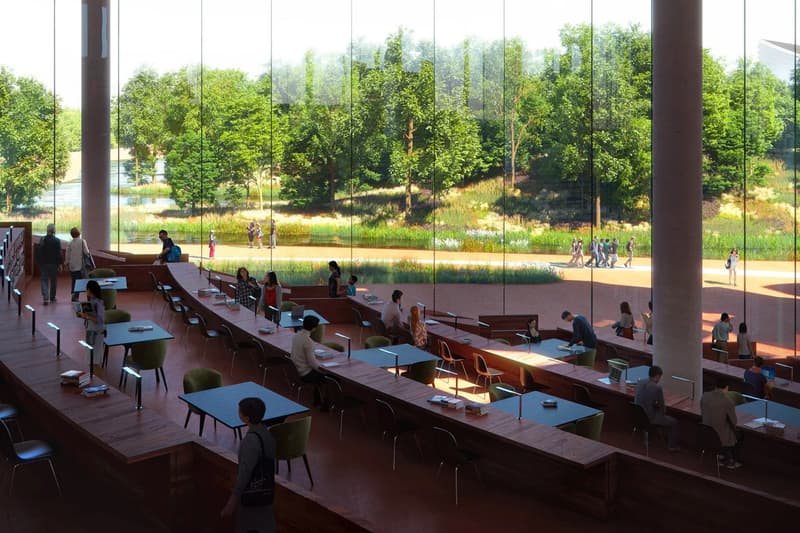 4 of 7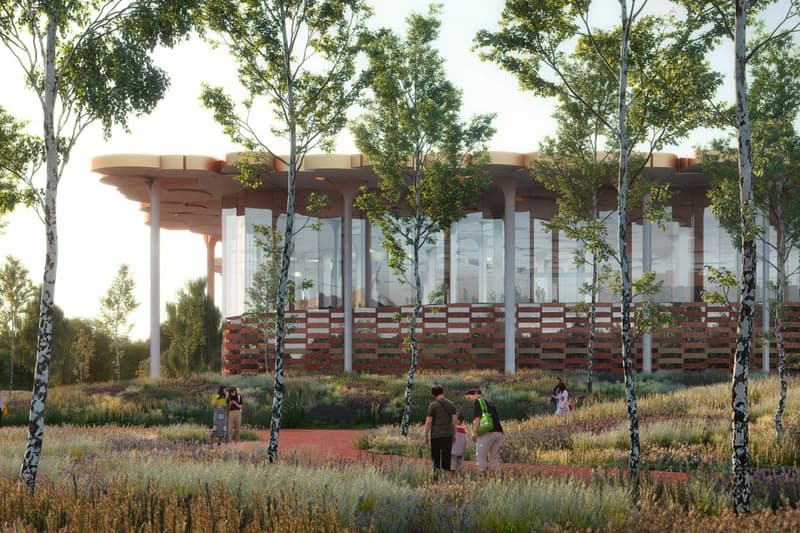 5 of 7
6 of 7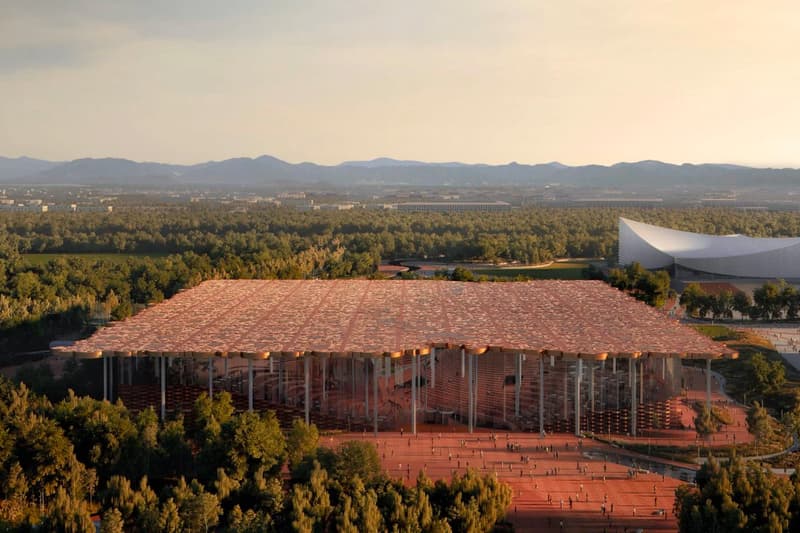 7 of 7
After winning an international competition for Beijing's Sub-Center Library design in 2018, Norwegian architecture studio Snøhetta has revealed its glass-enclosed structure which will rise 16 meters tall by the end of 2022. Snøhetta is no stranger to erecting buildings that embrace natural environments which include the use of massive panels of glass such as the lush open office space in Austria as well as the "The 7th Room" Treehouse Cabin in Sweden.
To fully immerse the library within the landscape, the team decided to shape the structure with a multitude of tree-like columns resembling that of a forest of ginkgo trees — one of China's native tree species that dates back to 290 million years ago. With a number of pillars supporting the entire roof, the columns subtly blossoms above in spherical shapes which mimic that of a ginkgo-leaf canopy while serving as mechanisms to support the library's climate, lighting, acoustic performance and rainwater disposal.
Walking into the building, guests are greeted by a wide-open space with formations of levels liken to that of rice terraces with specific areas catering to study areas, reading spaces, reading rooms and the library's own book collection. Snøhetta indicated that the layers of steps and tree-like poles welcome visitors to relax and enjoy reading as though one is under an actual tree. All of which are housed within the floor-to-ceiling glass walls allowing the library to blend into its surroundings.
This will be the country's first self-supporting glass exterior project once completed in the later months of the year.
Elsewhere in design, Hello Wood Studio built a viewing cabin in Zala County Hills, Hungary.