Smartfood Doritos Nacho Cheese Flavor Popcorn Has Arrived
Available for the limited time only.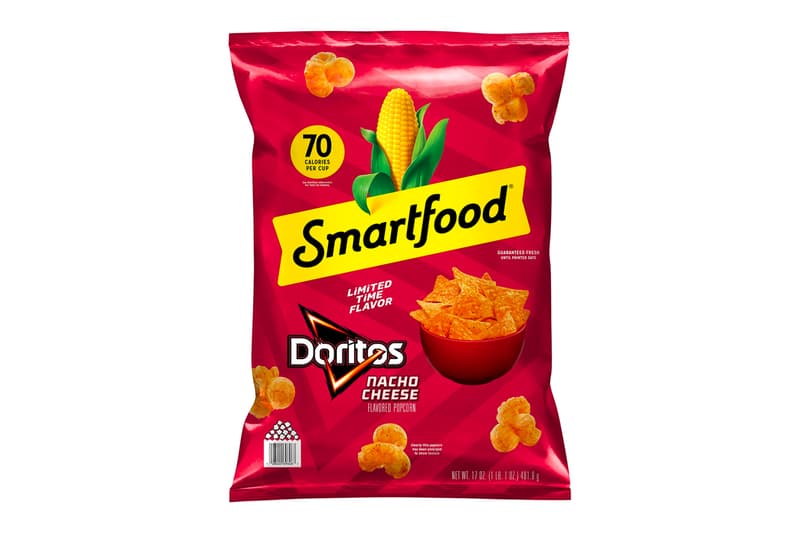 Stepping out of the sweet side after releasing its Cinnamon Sugar Cupcake and Cinnamon Sugar Doughnut flavors, Smartfood has now teamed up with Doritos. The duo has come together to offer snackers Smartfood Doritos Nacho Cheese Popcorn.
Coming in at just 70 calories per cup, the 100% whole grain, light, air-popped popcorn is coated to deliver the bold flavor of Doritos' beloved Nacho Cheese variety. The back of the bag reads, "There are people out there who would keep you and your beloved popcorn totally separate from Doritos. We are not those people." Available for a limited time only, the release follows Smartfood's collaboration with Krispy Kreme.
Priced at $5.28 USD, the Smartfood Doritos Nacho Cheese Popcorn is available now exclusively in 17-ounce bags at Sam's Club until the end of April.
For more food and beverage news, Coca-Cola and Molson Coors introduced Simply Spiked Lemonade.